The plumbing industry is one of the largest and most important industries in the world, with plumbers providing an invaluable service to individuals and businesses alike. A successful website design for plumbers is essential for driving leads and growing your business.
Pipes & Pixels: Essential Tips on Website Design for Plumbers!
From creating the perfect brand identity to optimizing your website for user experience and search engine optimization, this blog post will guide you through the steps of creating a great website design for plumbers that drives leads. So if you're looking to take your online presence to the next level and grow your business, then read on!
What Is A Great Website Design For Plumbers?
A great website design for plumbers is essential for driving more leads to their business. It not only serves as an online resource for prospective customers looking for quality plumbing services, but it also allows plumbers to create a professional, modern, and inviting presence.
When it comes to website design for plumbers, user experience should be the number one priority. A great website design should be engaging, informative, and easy to navigate. It should offer prospective customers a clear understanding of what services the plumber offers, help them access the information they need quickly, and provide a clear call to action that encourages them to take action. The website should also have an aesthetically pleasing visual design that puts potential customers at ease.
Beyond creating a user-friendly website design, plumbers should also take steps to optimize the website for search engines. Utilizing SEO construction marketing strategies like keyword research, content optimization, and internal link building will help ensure that more people find the plumber's website and connect with the services they offer. By implementing a combination of great website design and simple SEO strategies, plumbers can increase visibility among potential customers, generate more leads, and grow their business.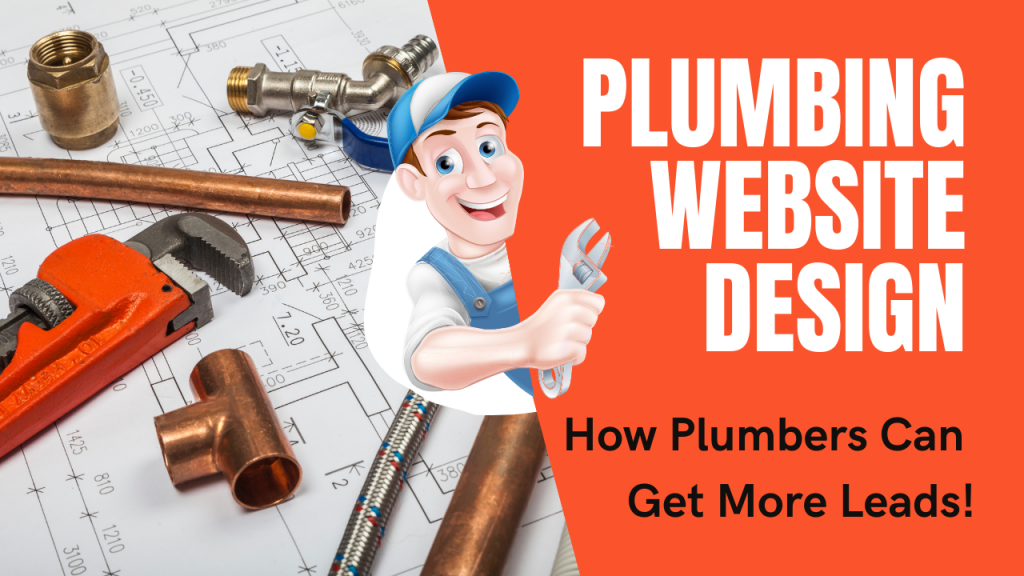 Creating A Unique Brand Identity For Plumbers
Creating a brand identity is a key step to every successful business, and this is especially true if you are a plumber. By having a unique, recognizable brand and logo design, you can draw in more customers, create better customer loyalty, and generate more leads. A great website design with a memorable logo is one of the most important tools for creating and defining a strong brand identity for plumbers. Our graphic designers provide logo design services that will stand out amongst your competitors.
With the right web design elements, a plumbing website can help advertise your business, showcase your services, and help you stand out from your competition.
Optimizing User Experience for Plumbers
In the modern world, plumbers need more than just print advertising and word-of-mouth to get leads. Due to the advancement of technology, they must invest in website design if they want to reach a larger audience and bring in more leads. However, it's not enough to just create a website. Plumbing website design must be optimized to provide an engaging and intuitive user experience.
Having a website designed for plumbing purposes is not just about having an online portfolio of projects or services. It's about providing a pleasant experience for any potential customers who visit your site. This means having a website that has been planned and optimized for the express purpose of helping plumbers get more leads. It should be straightforward to navigate and the key information should be front and center.
It's also important to make sure that when potential customers search for related terms, your website appears in the top search results. This can be done through strategies such as Search Engine Optimization (SEO). Tailoring your website design to include keywords and phrases that are likely to be searched by those looking for plumbing services is essential if you want to get noticed.
Finally, website design for plumbers should incorporate features that prompt visitors to take action. This might include adding a contact form, providing reviews and testimonials, or offering free estimates. Calls-to-action should be incorporated into website design to encourage visitors to make an inquiry, book an appointment, or place an order.
By implementing a website design that incorporates SEO, usability, and calls-to-action, plumbers can optimize user experience and increase leads significantly. A well-crafted website can be a game-changer for those looking to expand their reach and attract more customers.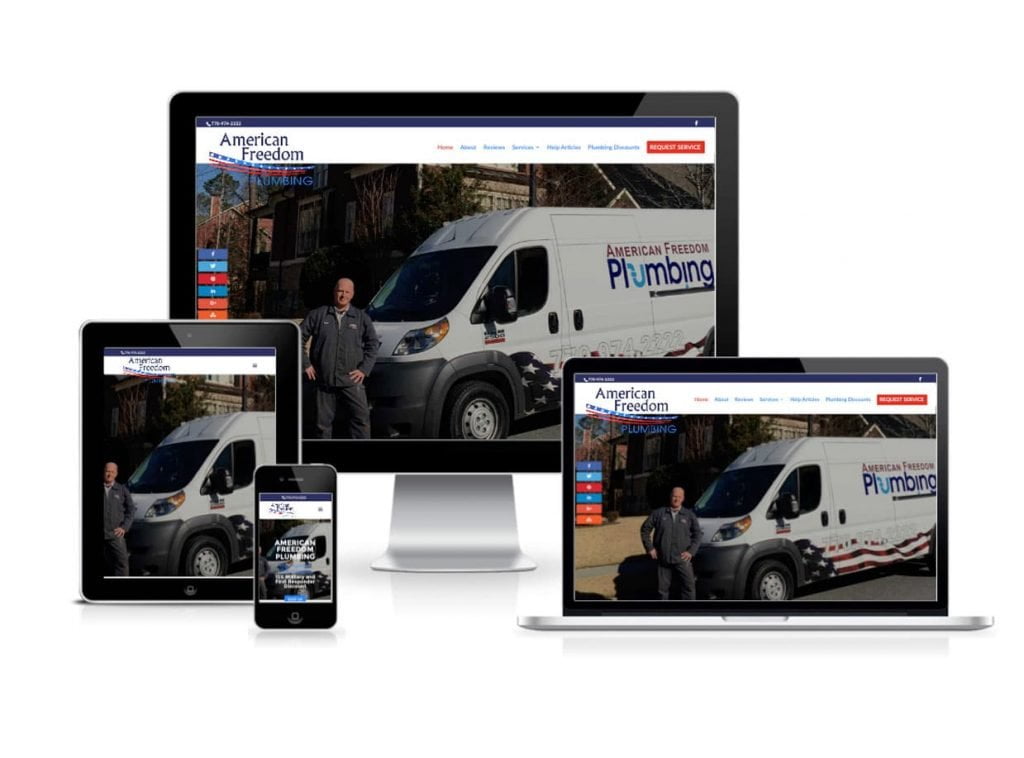 Improving Navigation for Plumbers: Unlocking the Power of Website Design
If you're a plumber looking to grow your business and get more leads, website design is the key. A website that has been carefully crafted to have an effective layout and navigation structure can help potential customers find what they need quickly and easily. With a site that's easy to use and navigate, visitors will stay longer on your site, increasing the chances of them exploring more of what you have to offer.
By utilizing a website design tailored to the needs of a plumbing business, you can ensure that you're providing an optimized experience for your customers. Clear and concise navigation ensures a smooth transition from one page to the next, and a website that looks great on any device helps build trust for your business. With the right website design, plumbers can realize the full potential of their online presence and gain more leads with ease.
Unleash the Power of Local SEO to Get More Leads
Every local business, particularly plumbers, that are looking to get more customers should understand the power of local SEO services. While having an attractive website design is important, directing potential customers to that website can be even more important. Fortunately, with local SEO, you can make sure your website design for plumbers is seen by the right people and drive more leads.
Local SEO goes beyond traditional SEO efforts which are designed to attract search engine crawlers. Local SEO accounts for the geographical location of customers and optimizes a website for a particular region. This could include creating listing pages on websites such as Google My Business, Bing Places for Business, Yelp, and other local business directories. Ensuring that your business is listed accurately and consistently is key factor in driving more leads to your website design for plumbers.
You can also optimize your website content with geographical modifiers. This could include specific keywords such as "plumber in [your city]", or "drain cleaning in [your region]". This can help potential customers find your website in their local searches. Additionally, your website's design should be optimized for on-the-go searching using mobile devices. This means ensuring that your website design for plumbers is responsive and easy to navigate on mobile devices. When sculpting your website for local SEO, it is important to remember that potential customers need to be able to find the information they need quickly, or else they may leave your website without converting into a lead.
Local SEO is an invaluable strategy for website design for plumbers, enabling them to drive more leads to their website. With its focus on geographical relevance and optimization for mobile devices, businesses can ensure that their potential customers are able to easily find them in their desired region.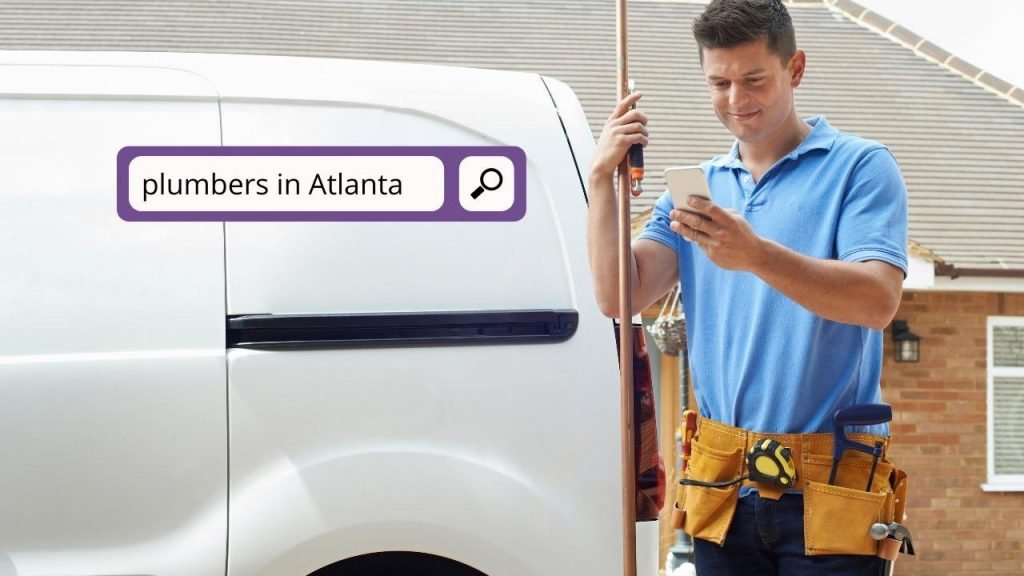 Crafting a Great Homepage for Plumbers: Maximizing Lead Generation
As a plumber, having an effective website is essential. Not only does it help customers find you quickly and easily, but an optimized website design can help you capitalize on leads and get more business. By crafting a great homepage for your plumbing business, you can engage potential customers and maximize lead generation.
A great landing page should clearly demonstrate what services you offer and any unique features that set you apart from the competition. Professional visuals are a must, as a sleek website creates a stronger initial impression. Appealing copy, including descriptions about your services, is also key for engaging visitors. Additionally, including customer testimonials and reviews can help increase trust.
When designing your homepage, it's important to remember how visitors access your website. Optimizing your website's design with mobile-first principles in mind is essential to reach a larger audience, as most people turn to their phones first when searching for services.
Having an effective website design is crucial for any plumber who wants to capitalize on leads and grow their customer base. By crafting a great homepage for your plumbing business, you can engage potential customers and generate more leads.
Why Plumbers Should Leverage Social Proof for Website Design
As a plumber, you understand the importance of delivering quality work. But if potential clients can't find your website online, your business won't be able to thrive as it should.
That's why website design is paramount, especially for plumbers. Not only does it provide a platform for potential customers to find you, but it also offers an opportunity to use social proof.
Social proof is the power of influence that comes from the actions of others. By leveraging the right kind of social proof on your website, you can build trust and increase conversions. Potential clients will be more likely to feel comfortable hiring you if they know that other customers have had good experiences with your services.
For plumbers, social proof can range from customer reviews and testimonials to case studies and awards. In addition to showcasing these elements on your website, consider featuring them in social media posts and advertisements. Incorporating social proof into your website design can be a great way to give visitors the assurance they need to trust and work with you.
At the end of the day, website design for plumbers is about delivering a message that potential clients can relate to. Utilizing social proof is one way to start building relationships, gain credibility and convert more leads.
Inviting More Leads with Appropriate Call-to-Actions
Having an up-to-date website with well-crafted call-to-actions (CTAs) is essential for plumbers who are looking to get more leads. A well-placed CTA will capture the attention of potential customers and invite them to contact a plumbing business for repairs or installation projects. Knowing how to design effective CTAs is the key to getting quality leads.
For plumbers, utilizing call-to-actions that are tailored to the unique needs of their services such as "Request a Plumbing Quote" or "Book a Plumbing Appointment" can go a long way towards generating more leads. Incorporating relevant images can also increase the click-through rates of these CTAs, as this visual representation reinforces the task at hand. Additionally, having access to analytics data can provide valuable insights into how well your CTAs are performing, allowing plumbers to make the necessary adjustments to optimize their website design.
To sum it up, proper website design for plumbers should include timely and relevant call-to-actions to ensure that potential customers will be encouraged to take advantage of the services they offer. This, coupled with carefully crafted visuals and analytics, can help plumbers increase their leads and grow their business.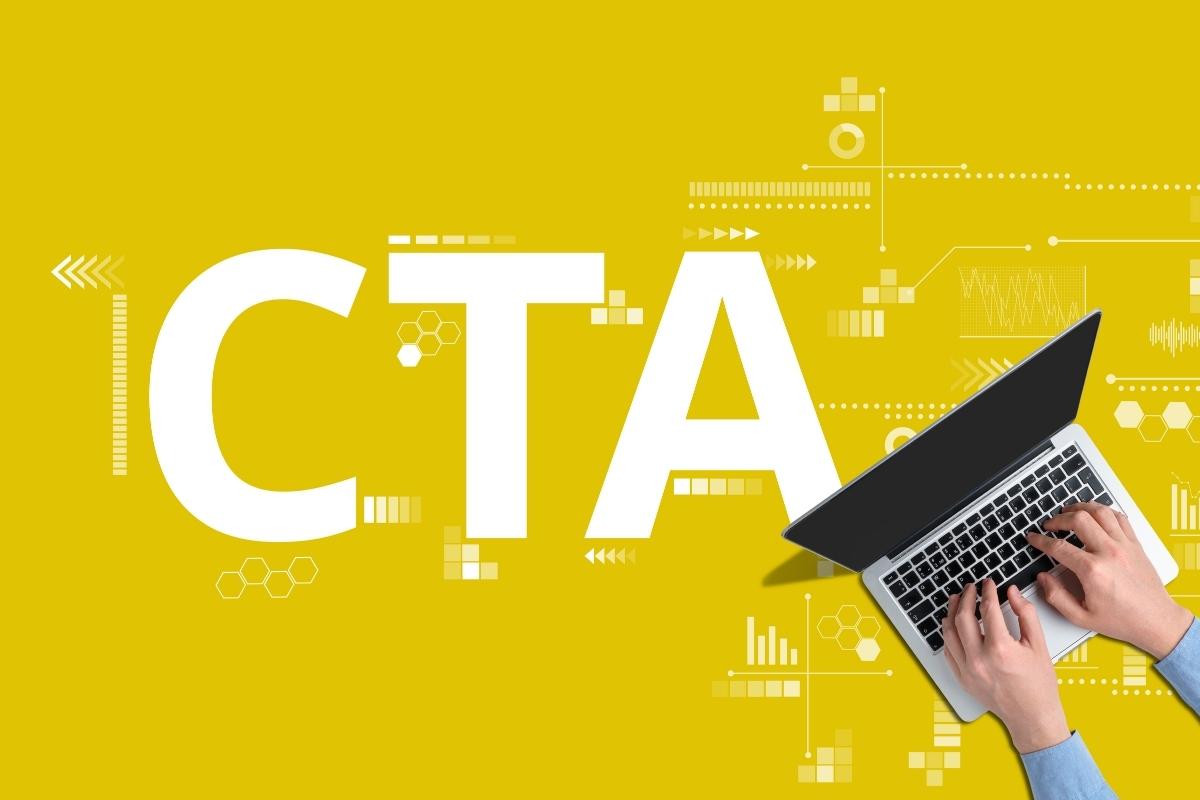 Making the Most of Images for Plumbers
The success of any website design comes down to the power of visual appeal and the ability to engage a customer. For those in the plumbing industry, the use of compelling images can drive more leads, resulting in increased sales and better business operations. Not only does website design for plumbers have to be visually eye-catching, but it also needs to be optimized for conversions so that it can effectively attract potential customers.
From modern designs that reflect a clean and professional style to images that show off the latest techniques and products, a website designed specifically for plumbing professionals needs to reflect the quality of the company and become a reliable source of leads. With the right images and content, plumbers can take full advantage of website design to make their services stand out from the competition and draw in more leads.
With a Mobile-Friendly Website Design for Plumbers, You'll Get More Leads
When it comes to website design for plumbers, you want to make sure that your site works well on mobile devices. With more and more people using their phones and tablets to search for plumber services, the need for a mobile-friendly website is more important than ever. A website designed for both desktop and mobile visitors needs to be designed with a responsive layout that adjusts to different viewports. By following the tips below for creating a mobile-friendly website for plumbers, you can ensure that your website has higher visibility and increased leads.
First, start by testing your website on multiple devices to see how it looks. You want to make sure that the website displays properly on all types of devices, regardless of the size of the display. You should also test the loading speed of the page, as mobile visitors tend to be less patient than desktop visitors. If your website is slow to load, visitors may leave before they even see it.
Second, you should optimize your website so that it's easy to navigate on mobile devices. Menus should be easy to find and click on, and content should be organized into concise sentences. A good way to do this is to break up content into smaller chunks and use headers to separate them. That way, visitors can quickly scan through your content if they're in a hurry.
Finally, ensure that all the links on your website are working properly and lead to the correct pages. This will help increase user engagement and prevent confusion when navigating your website.
By designing your website for mobile users, you'll be able to reach more potential clients and boost your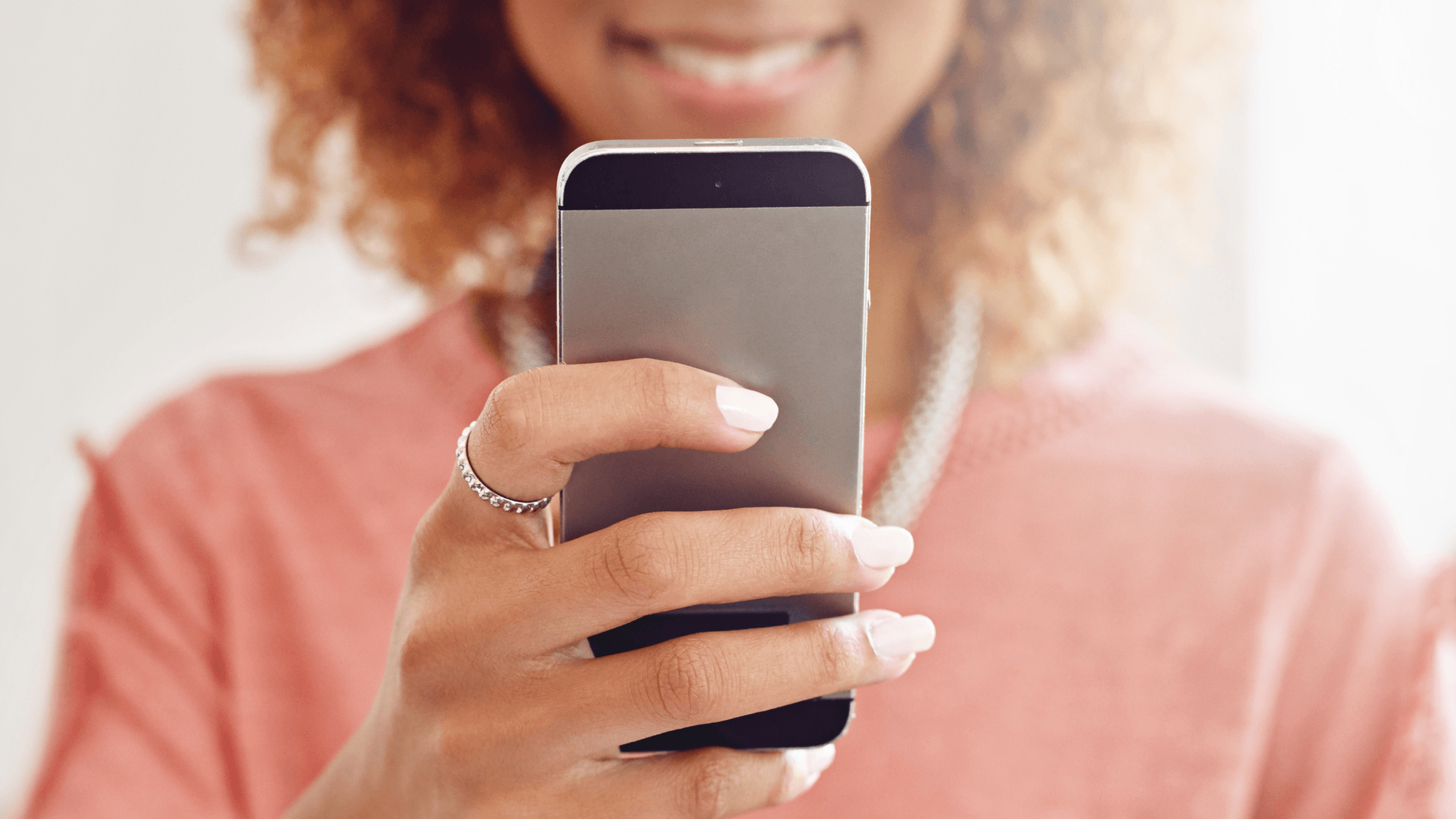 Testing and Improving Your Plumbing Web Design: How Plumbers Can Get More Leads
Having a well-designed website is essential to success in the modern business landscape. Having a great website design for plumbers can mean the difference between potential customers finding them or not. However, having a great website doesn't mean you're in the clear – you need to continuously test and improve your site to ensure it meets the expectations of your target audience and is easy to navigate.
Testing is key to making sure your site is functioning properly. Don't just launch your website "as-is" – run tests on your different landing pages and forms to ensure that they are functioning properly and that any information given by customers is being stored in the correct place. Make sure all of your links work correctly and that your content is engaging for your users.
Improving your website should be an ongoing process. Regularly check your website analytics – where are your visitors coming from? What pages are they viewing? What processes work best for them? Knowing this information can help you make decisions about how to update and optimize your website in order to get more leads. Also, make sure your website is mobile-friendly and works on different devices and browsers.
With regular testing and improvements, you can ensure that your plumbing website design is optimized and working its best to help plumbers get more leads.
How to Keep Your Site Updated
Keeping your plumbing website design up-to-date is essential for getting the leads you need to expand your business. As a plumber, you need to make sure that your website is always up-to-date and accurate. A plumbing website design can be as simple or as complex as you want it to be, but regardless of its size it should contain all of the relevant information that potential customers would need when considering a plumbing service. From contact details to prices and services offered, your website should be easy to navigate and contain all the necessary information that a customer needs to know.
Updating your website regularly is key to gaining customers. When customers visit your website, they expect to see fresh content that reflects the current state of your business. Keeping your website up-to-date ensures that customers will return to your website, helping to create a larger following and more potential leads. Not only should you focus on providing fresh content, but your website should also remain user-friendly. Take the time to periodically review your website design and update any links or pages that are no longer useful.
When it comes to plumbing website design, you don't have to break the bank. Simple, yet eye-catching designs can be created using pre-made templates with the help of a web designer. If you are looking for something more complex, many web designers offer custom website design services as well. Keep in mind that the goal of your website should be to draw leads and convert them into customers. A well-designed website will be able to capture potential customers' attention and provide them with the necessary information needed to make an informed decision.
It is essential that plumbing websites are regularly updated and have a modern design. Keeping the website up-to-date and aesthetically pleasing is also of the utmost importance.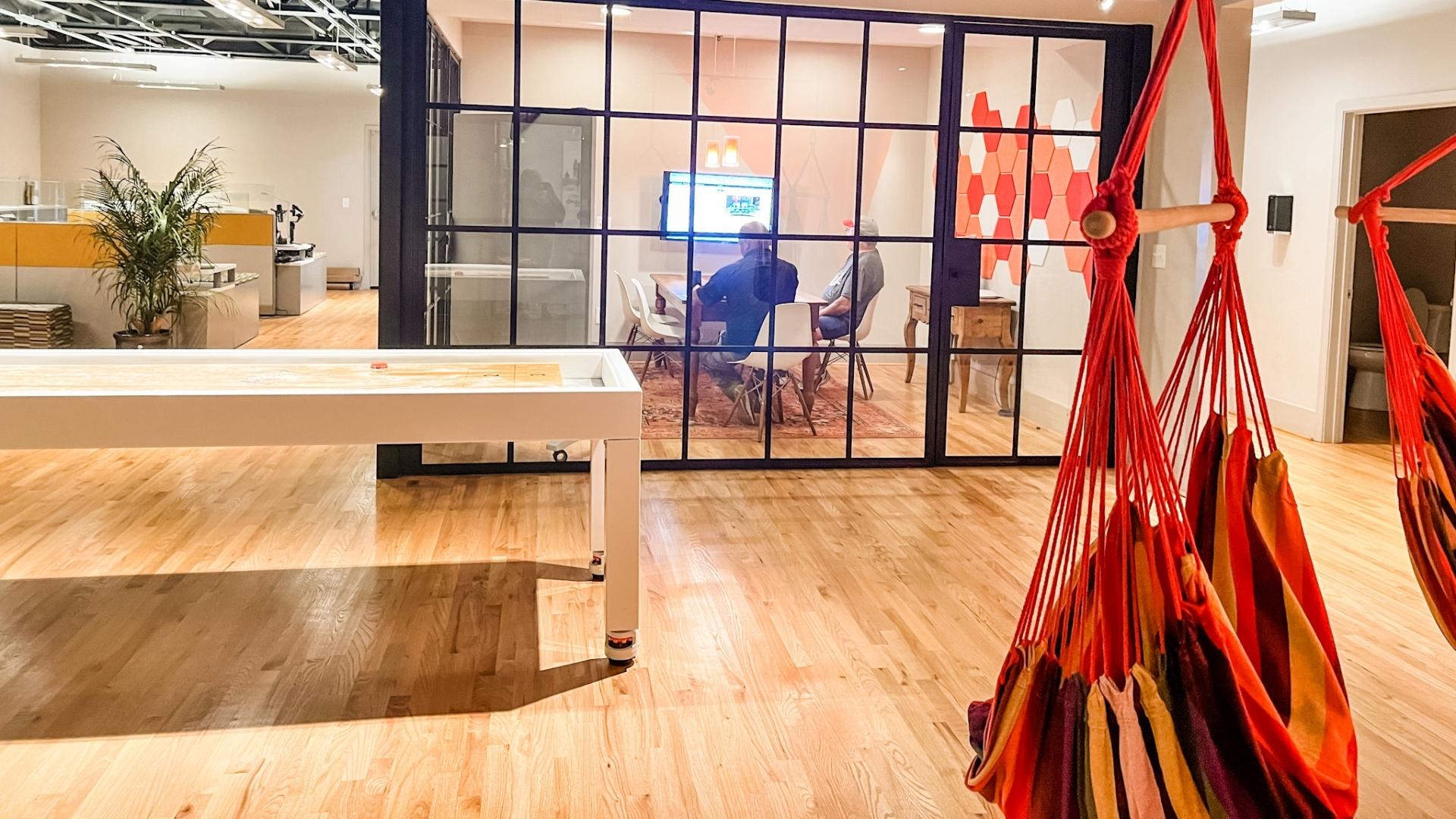 No Sweat Plumbing Website Design with Newman Web Solutions
Plumbers, it's time to attract more clients and boost your plumbing business. At Newman Web Solutions, we specialize in creating and maintaining plumbing websites that achieve maximum visibility. Our team of WordPress web designers and Atlanta SEO experts will craft a site that can be easily found by your target audience, ensuring that you get the most out of your website. We also offer website maintenance services to keep your website running smoothly and engaging current and prospective customers.
By partnering with Newman Web Solutions Agency, you'll be investing in a high-quality website that's tailored to your specific needs. We make sure to stay up-to-date on the latest trends and optimization techniques to ensure that your plumbing website remains at the top of its game. Plus, our experts know exactly how to design your website in a way that matches your company's branding and messaging.
So if you're ready to take the plunge into professional website design and SEO, look no further than Newman Web Solutions. Leave the plumbing website design, SEO, and maintenance to our Atlanta web design company – contact us today!