Introducing your home page to the world wide web can be a daunting and exciting task. The home page of your website is often the first point of contact for potential customers and, as such, it needs to be optimized to maximize engagement. From choosing the right layout and content to user experience design, there's a lot to consider. But don't worry; this blog post has got you covered!
Your Homepage Is The Window To Your Online World: Optimizing It For Maximum Engagement
A successful home page will act as an inviting gateway, introducing users to the brand, mission, purpose, and offerings of the website. It should pique the interest and curiosity of visitors, while also communicating a clear message on how they can benefit from interacting with the website. To achieve this, the content and design elements of the home page must be optimized for engagement.
What makes a home page engaging? When the ultimate goal of a website is to capture the attention and interest of potential visitors, a few aspects of web design are more important than the home page. As visitors make their first impressions, what makes a home page engaging? Here are eight key tips for optimizing your home page for maximum engagement.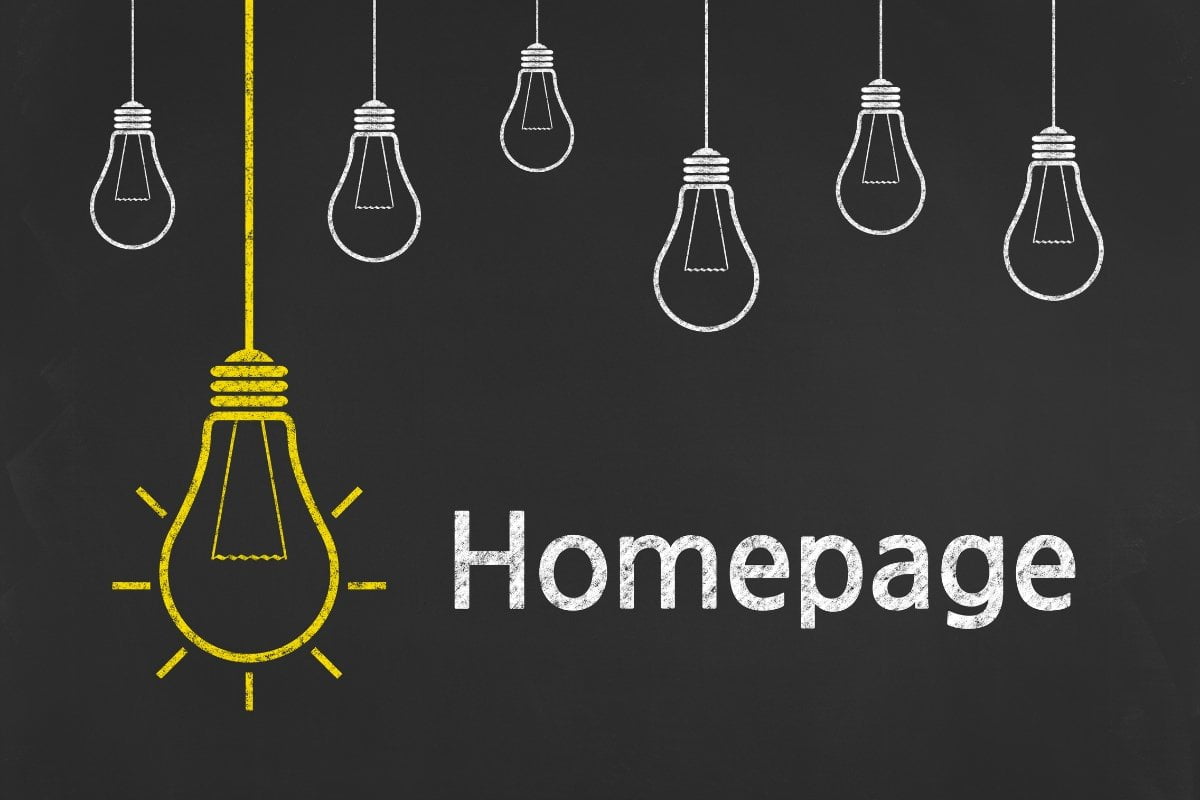 1. Responsive Design: The Key to Making Your Home Page Connect with Your Audience
Having a website with a clean and modern design is the first step to engaging an audience, but having a responsive home page is essential. Responsive design is all about making sure your website works just as well on a small mobile device as it does on a desktop computer. A large part of this is ensuring that your content is laid out in a way that's easy to read, no matter the device or screen size. This means taking into account factors like font size, images, page length, and navigation.
With a mobile-friendly home page, you can be sure you're reaching all of your visitors, regardless of what device they're using. Optimizing your home page with a responsive design will engage more users and make it easier for them to find what they're looking for.
2. Making Your Home Page Easy to Navigate for All Users
Your home page should be an easy gateway into the rest of your website. It is the first impression visitors will have when they come to your site, and it should provide a user-friendly experience that helps users find what they are looking for quickly and efficiently. In order to do this, you will need to make sure your home page has user-friendly navigation that allows visitors to quickly discover the various features and information your website offers.
Creating a user-friendly navigation starts with having clear and descriptive titles for each area of your website. This will help users understand where they are on the site and how each link or navigation item may benefit them. Additionally, you should ensure each navigation item is within one click of the home page. This will help keep your visitors engaged while they are exploring your website and help them reach their destination without too much frustration.
Layout also plays an important role in user-friendly navigation. Try to group together related items and use breadcrumb navigation to give visitors a visual guide as to where they are on the website. If possible, try to limit the number of navigation items to four or five, as this will give users less decision fatigue and ensure they aren't overwhelmed with options.
Finally, be sure to include a well-positioned search box on your home page. Doing so will allow users to quickly search for specific content they are looking for without having to navigate through multiple pages or menus. Follow these tips to ensure your home page's navigation is user-friendly and engaging, making it easier for visitors to explore all the wonderful things your website has to offer.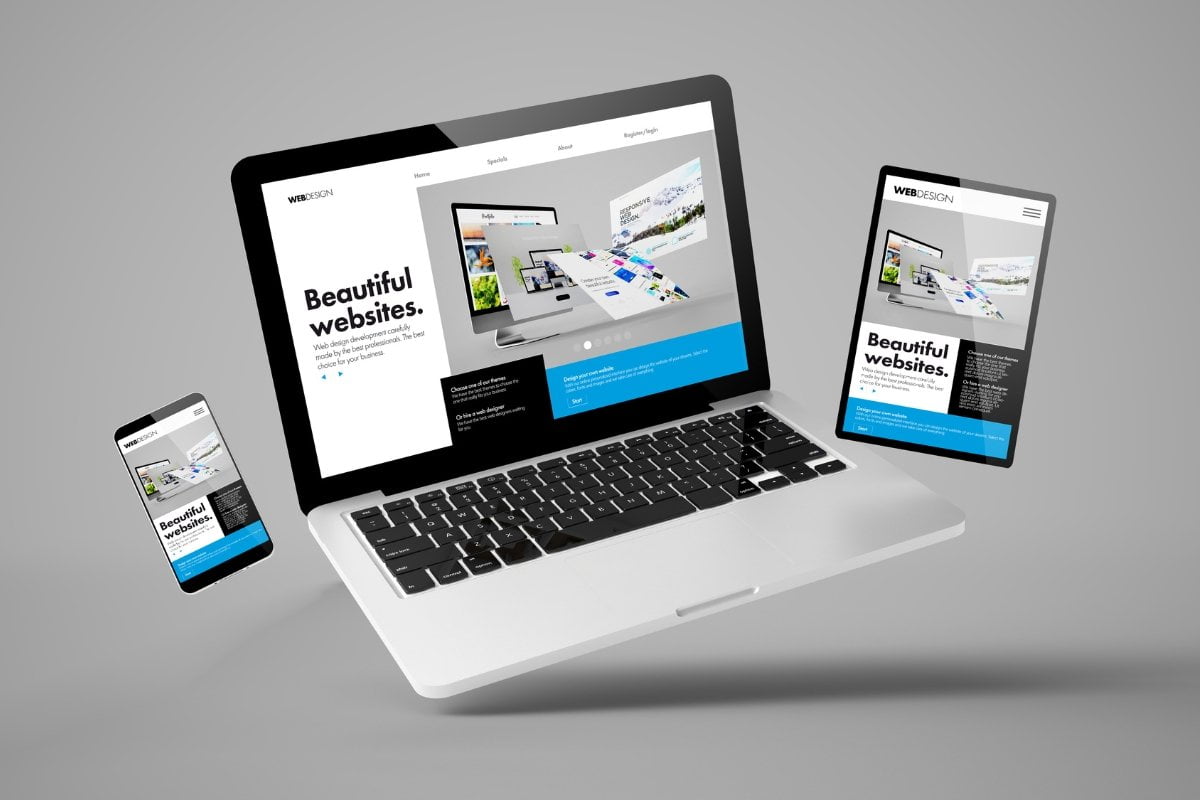 3. Maximizing Engagement On Your Home Page With Attention-Grabbing Content
There's an old adage that states, "you never get a second chance to make a first impression" – and it rings especially true on the internet. When it comes to modern web design, you want your homepage to grab attention from the very first glance and draw visitors in. That means the content on your home page must be eye-catching and engaging.
Thankfully, there are several techniques you can use to create attention-grabbing content for your home page that help to optimize user engagement. For starters, utilizing relevant images or videos is key. Images and videos are a great way to quickly draw attention to certain pieces of content, allowing visitors to process the message quickly. Additionally, focusing your content around user goals can help to ensure that visitors understand what they stand to gain from their interaction with your page.
Lastly, consider using clear language and concise statements to get your point across quickly and concisely. When crafting content for your home page, you want visitors to be able to capture your message in the quickest time possible. Using shorter sentences and straightforward titles ensures that visitors can quickly parse information, resulting in maximum engagement.
By using these simple tips, you'll be able to create attention-grabbing content for your home page that helps to optimize user engagement.
4. Social Proof: Showcase Your Happy Customers
Your home page is the first impression your site visitors will have of your business, so it's essential to make sure it's engaging and welcoming. One way to do this is by including social proof in the form of customer reviews and testimonies. This sends a strong message to potential customers that people are willing to vouch for the quality of your products and services.
Showcasing your satisfied customers can help build trust with visitors, encouraging them to stay on your site longer and ultimately, convert into paying customers. It also allows you to give your brand personality and create an emotion-driven connection with your target audience. So make sure to feature customer testimonials prominently on your website's home page to boost engagement and maximize conversion rates.
5. Capture User Attention with Intelligent Headlines and Subheadings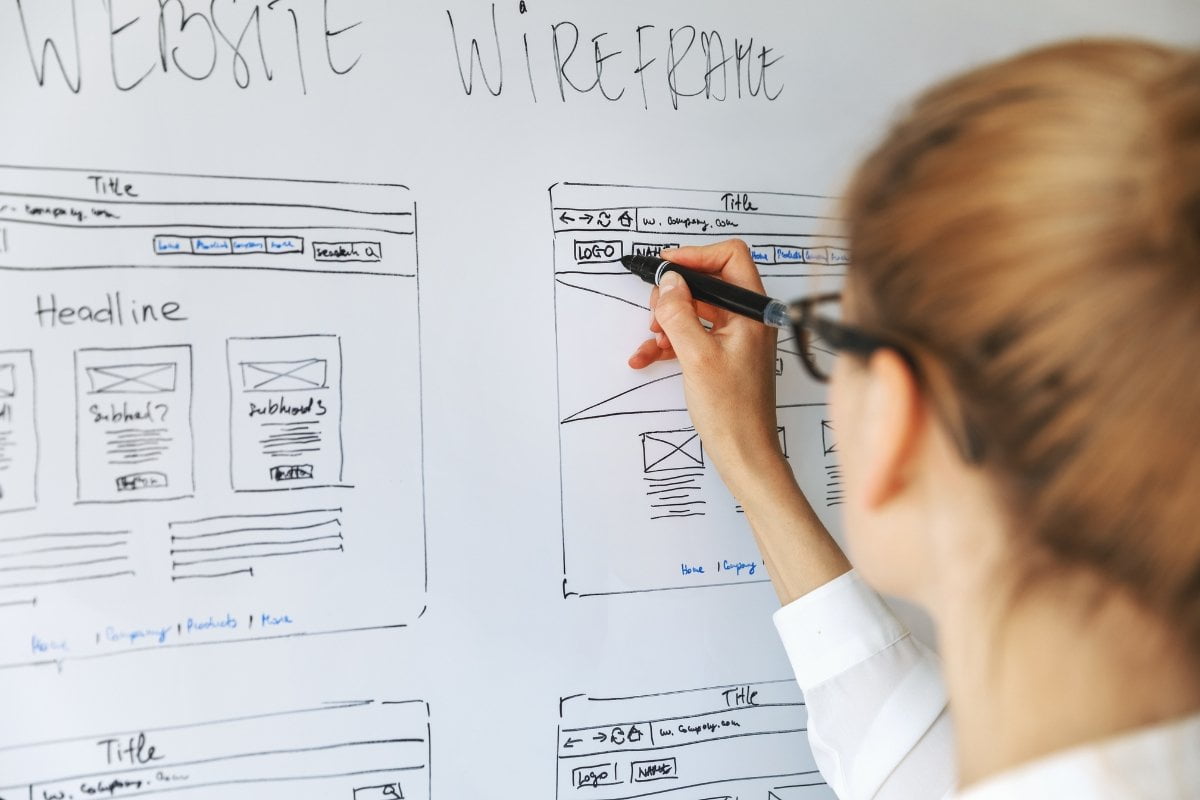 Your home page is the first impression visitors have of your website, so it pays to give them something worth remembering. A great way to do that is by crafting an engaging and powerful headline that grabs visitors' attention. Your headline should be informative and present a clear benefit so visitors can quickly understand what is offered on your site.
Once you have a catchy headline that captures their interest, further engage them with clever subheadings throughout your home page. Subheadings should be able to stand alone, since potential customers won't necessarily read everything in order. With the creative use of words and phrases, you can demonstrate the value of the content that follows.
The combination of a powerful headline and interesting subheadings, can spark curiosity and create an engaging introduction to your website, giving you a higher chance to successfully attract visitors and keep them coming back for more. Keep your headline and subheadings fresh, and don't forget to test them constantly to ensure maximum engagement and conversion rates.
6. Get Maximum Engagement With The 'Above-the-Fold' Home Page Trick
When it comes to optimizing your home page, one of the easiest, yet most effective tricks is to put all your essential information 'above-the-fold'. To maximize engagement on your site, you should always aim to ensure that important contact information or key call to action buttons are visible without having to scroll down the page. Strategic placement of essential content on the upper half of your home page will make it easier for website visitors to find what they need, quickening their journey to conversion.
In the web design world, 'above-the-fold' refers to the part of a web page that is visible without having to scroll down. This section is usually the most seen and stands the best chance of catching a visitor's eye. As such, it should be used to display your most important information and compelling visuals, as it should be the prime focus of any website visitor.
Fortunately, putting your important information above-the-fold isn't too complex. All you need to do is make sure your content isn't overcrowded so that visitors can easily digest the key points and take in the call to action above the fold. Additionally, ensuring that your content is responsive and mobile friendly is a must, as most web visitors today are browsing the web on the go.
Regardless of your level of expertise in design, you can employ the "above-the-fold" principle to maximize engagement on your home page. Placing all essential content at the top of the page can result in higher conversions and more user activity.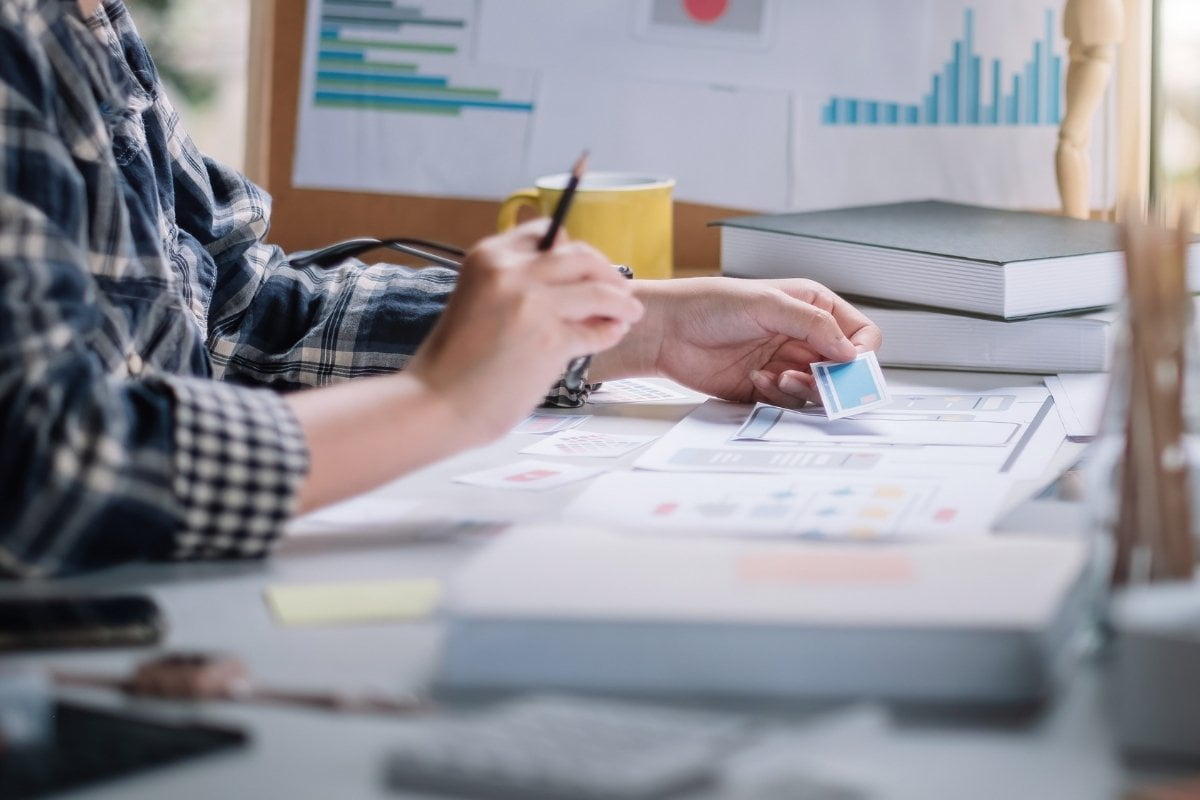 7. Leverage the Power of Multimedia to Maximize Engagement on Your Home Page
A website home page is often the first impression a potential customer gets about your business, so it's essential to make sure it's as engaging and visually appealing as possible. One way to do this is to include multimedia elements such as images, videos, and animations on your home page to help communicate your message and give visitors an idea of what your website is all about. By using multimedia elements, you can create an engaging experience that immediately captures the attention of the viewer and helps keep them interested in learning more about your product or service.
Furthermore, multimedia elements provide visual interest to your home page and give visitors a better overall user experience. Images, videos, and animations enable you to show off your product or service in a creative and interesting way, helping to generate interest and excitement and to make your business stand out from your competitors.
So if you want to maximize engagement on your home page, leverage the power of multimedia elements to create an engaging experience for visitors and improve your SEO. With the right combination of multimedia elements, you can create an eye-catching and memorable home page that will make your business shine.
8. Maximizing Engagement with Clear Calls-to-Action on Your Home Page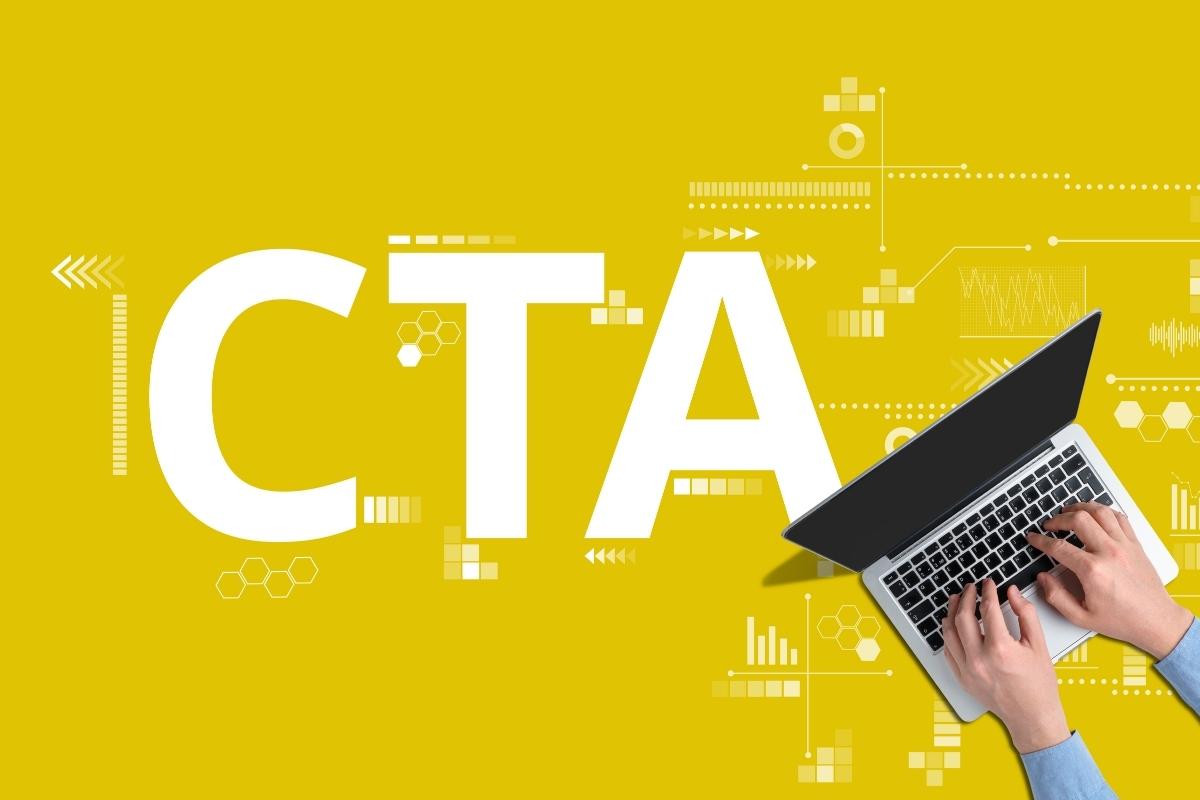 If you want visitors to your website to stay longer and keep coming back, the key is providing clear calls-to-action (CTAs) on your home page. CTAs make it easy for your visitors to understand what you want them to do on your website, and make them feel empowered to take action in a meaningful way. But how do you ensure that your CTA is as effective as possible? Here are our top five tips for optimizing your home page with clear CTAs:
Keep it Simple – Your CTA should be direct, with a brief message that captures the essence of what you are offering. Make sure the text does not exceed two sentences and does not contain any jargon or filler words.
Make it Visible – Place the CTA prominently on your home page so it stands out to visitors. This can be done through the use of design elements like colors, fonts, and imagery.
Take the Lead – Write a persuasive CTA that encourages visitors to take the next step and engage with your website. Keep in mind that this should be tailored to your target audience.
Leave No Doubts – Once visitors click on your CTA, make sure they know exactly where they are going and what type of content they will find there. Use keywords in the title and description so visitors know what to expect.
Test, Test Again – Finally, it's important to test different versions of your CTA to see which one generates the most engagement. Make sure to analyze the results to see what resonates best with your audience.
Behind the Scenes: How to Design an Engaging Home Page
Are you looking for ways to optimize your website's home page for maximum engagement? A great home page design is essential for a successful online presence, as it's often the first impression that many customers have of your business. That's why it's important to ensure your website's home page is attractive, user-friendly, and provides easy access to key information. To help your website stand out from the crowd, we hope you found these 8 tips for optimizing your home page helpful.
If you need more help with website design services, Newman Web Solutions Agency is an Atlanta web design company with the experience necessary to create a website with an optimized home page for your business. Contact us today for a free strategy session. We look forward to helping you reach your goals!