If you're looking to add a personal touch to your website and stand out from the competition, custom favicons are a great way to do it. Favicons are small icons that appear beside web page titles or URLs in a browser address bar, bookmarks list, or on tabs. They make a website instantly recognizable, and when done right, can add a unique and attractive flair to any website.
In this blog, we will discuss the process of creating and using custom favicons to personalize your website. Let's get started!
What Is A Favicon?
So, what is a Favicon? A favicon (short for 'favorite icon') is a small, 16×16 pixel image that can be used to represent a website, blog or webpage. These icons are usually found in the address bar of your browser and next to the page's name in a list of bookmarks. Favicons are used by web designers and developers to provide a more visually appealing and intuitive browsing experience, as well as to help identify the site or page when a user looks at their list of bookmarks.
Favicons are typically displayed in a number of different sizes and colors, but they are most commonly found as either a 16×16 pixel icon, or a 32×32 pixel icon. Creating and using custom favicons is a great way to add a personal touch to your website, and it's easier than you might think. With the right tools and the right guidance, you can create the perfect favicon for your website in no time.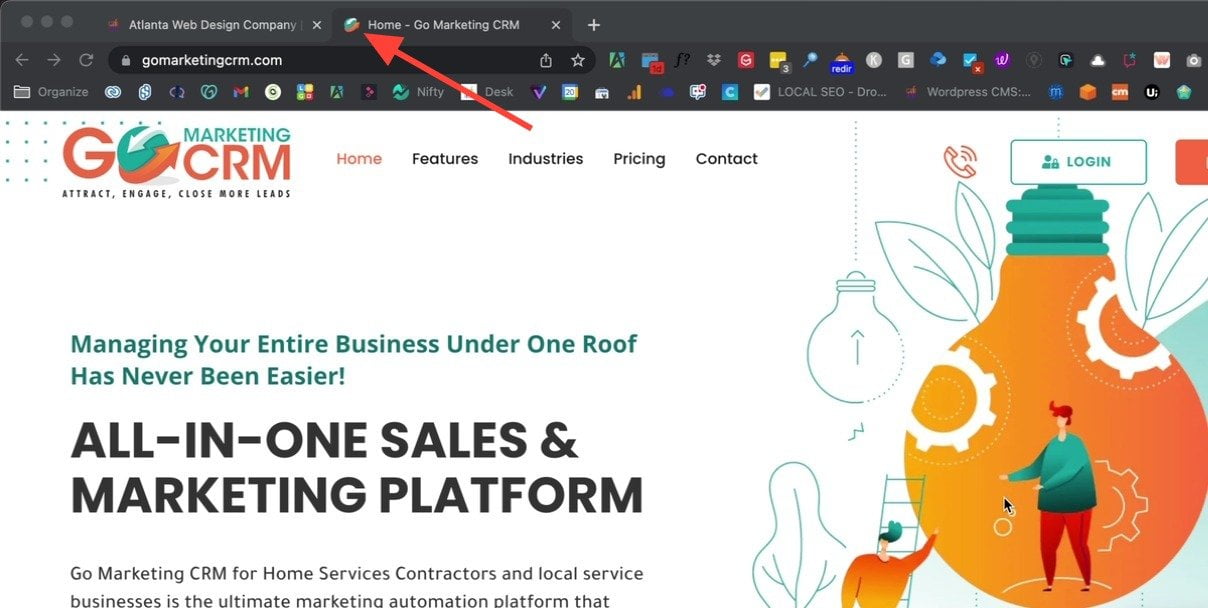 Favicons – Tiny Images, Huge Impact
Favicons may be small in size, but they can have a huge impact on the overall design and user experience of a website. Using a custom favicon for your website has a number of great advantages. It helps create a stronger, more recognizable brand presence, making it easier for users to recognize and remember your website. Additionally, it adds a level of professionalism and a finished look to your site design.
Furthermore, favicons also help differentiate multiple tabs that may be opened on a browser. This eliminates confusion and frustration when visitors are trying to find their way back to your website. They also act as a visual bookmark, allowing users to easily find their way back to your site without having to search through text-based bookmarks.
Finally, having a unique favicon makes your website stand out from the competition. This can mean the difference between a visitor being drawn to your website, rather than an alternative one. An eye-catching favicon can do wonders for your website's design.
The Process of Creating a Favicon: A Must-Have Tool for Any Website
Creating a custom favicon requires some design skills and familiarity with tools like Adobe Photoshop and Illustrator. Once you've created a design for your favicon, you must convert it into an .ico file format. This can also be done by uploading the image to a website like Convertico.com, which takes your PNG or JPG file and converts it into an ico file.
When that's done, you'll need to upload the favicon to your website's server, where you'll save it as "favicon.ico." You'll also want to add a code snippet to the head section of your HTML website.
Once your favicon is uploaded to the server and the code snippet is in place, it should appear in the address bar of your browser when you visit your website. If you don't see the favicon after following these steps, make sure you clear your browser's cache, refresh and try again.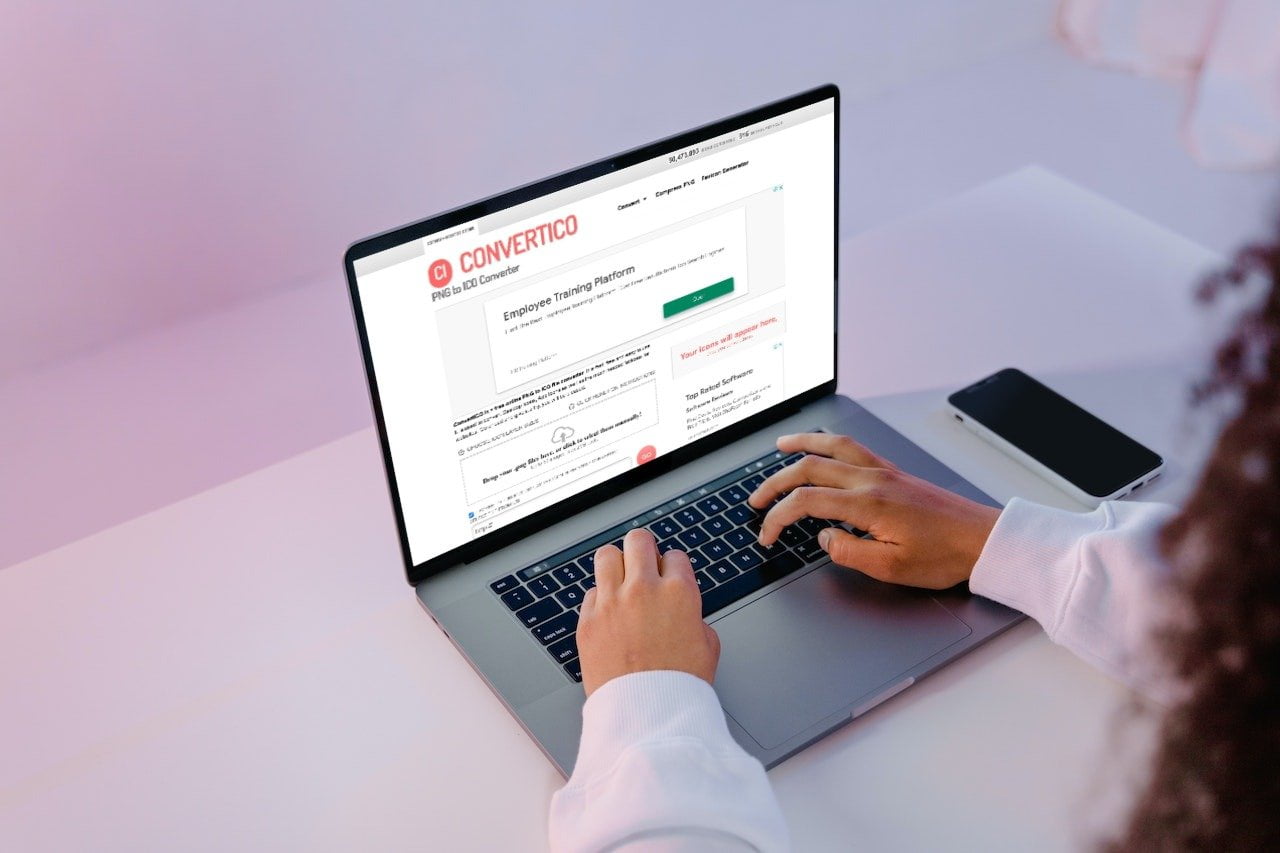 Best Practices for Favicon Design: Find the Perfect Symbolic Representation of Your Website
Since the favicon size is small, the ideal design should be simple, yet it needs to capture the essence of your website and have a unique look. To create the perfect favicon for your website, here are some best practices you need to consider:
Keep It Simple: Favicons should be easy to remember and immediately recognizable, so opt for a simple design with minimal colors and shapes. Utilizing your company's logo or tagline is a great way to make your favicon stand out.
Pay Attention to Detail: Even though it's a small icon, the size of a favicon demands attention to detail. Your design should be crisp and all the text should be legible. Zoom into the icons to be sure that no details are lost.
Match Your Site's Style: Consistency is key – your favicon should match the overall look and feel of your website. Use the same color palette, typeface, and style of graphics to ensure a unified experience for your users.
Keep It on Brand: Ensure that your favicon design reflects the brand and values of your website. This will ensure that the message you convey is the right one.
Custom Favicons: Give Your Website a Personal Touch
At Newman Web Solutions Agency, we believe that having a great website involves creating a unique visitor experience that reflects your business. One way to do that is with custom favicons.
With a custom favicon, we can create a unique icon that reflects your brand, providing a unique look for your website. It could be the logo of your company or something related to the style of your website. Whatever you choose, it can help to create a cohesive web presence that sticks out to visitors.
In addition to adding a personal touch, custom favicons also improve your website's visibility in search engine results, as they often appear in search engine snippets. This makes them a great tool to help your website gain more recognition from potential customers.
At Newman Web Solutions, we specialize in creating beautiful and functional websites that provide a unique experience for your visitors. Our team can create custom favicons for your website as part of our design package, making sure that every element of your website is tailored just for you.
So, if you're looking for a website that stands out, let us know and we can design a custom favicon to complement your website and make a lasting impression on your visitors. Reach out to us for a no-cost strategy meeting to go over your website objectives.