As consumers, we are all familiar with the power of online reviews. A quick browse through an online review portal will show how feedback can truly make or break a business. The modern consumer places great emphasis on the words of others and is constantly adapting their purchasing behavior in response to reviews. It's important, therefore, that we understand the significance of online reviews and why it's impossible to ignore their potentially huge impact.
Turn Browsers into Buyers: Online Reviews Unveiled!
In this blog post, we'll explore the value of customer reviews, what they mean for businesses and their customers, plus some tips for acquiring and cultivating positive reviews. Read on to discover why online reviews should be an integral part of your business strategy.
Introduction to Online Reviews: Essential for Business Growth
These days, customers rely heavily on online reviews to make decisions about whether to purchase a product or service. With social media and search engines so readily accessible, potential buyers turn to these sources of information to make informed decisions. As such, businesses need to pay attention to their online reviews to ensure they are doing everything in their power to encourage positive purchasing decisions.
Businesses have a few key benefits to gain from closely monitoring the reviews put out about them. For one, building trust with potential customers is one of the most important aspects of gaining and retaining business. A good word-of-mouth review is invaluable in this regard and can make all the difference in a customer's choice. Additionally, online reviews can also provide valuable feedback on how customers feel about the products or services offered, giving businesses useful insight into ways they can improve.
By understanding the importance of online reviews, businesses can take control of their customer experience, increase customer confidence and maximize their chances of success. Moreover, businesses must use this knowledge to their advantage in order to stand out in an increasingly competitive market. Understanding why online reviews matter and how to use them to improve your business can go a long way in helping businesses stay ahead of the competition.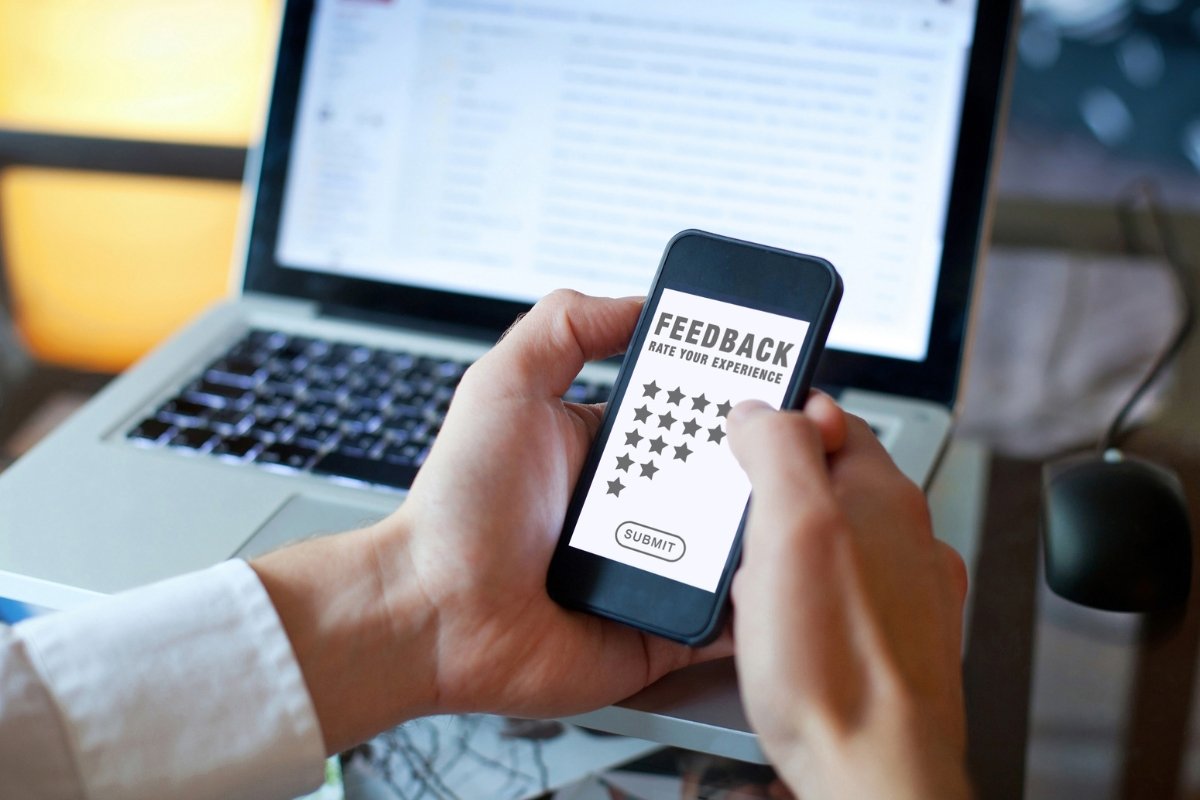 The Importance of Online Reviews in Improving Your Business
When it comes to running a successful business, one of the key aspects is customer satisfaction. After all, a satisfied customer is more likely to purchase from you again and recommend your product or service to others. That's why online reviews are so important – they can clue you in on what areas you need to improve in order to make customers happy.
Online reviews give customers a chance to express their opinion and provide valuable feedback on your product or service. This feedback can be immensely helpful in understanding how to meet your customers' needs and improve your business. Additionally, online reviews can also be used to attract new customers. A great review can be a powerful marketing tool, as it provides an impartial third-party assessment of your business.
But online reviews are not just a one-way street – customers can benefit from reviews as well. By reading through reviews, customers can discover how other people interacted with the business and how they were treated. This insight helps them make an informed decision when looking for the right company to do business with.
Overall, online reviews are a powerful tool that businesses can use to boost their reputation, increase customer satisfaction, and attract new customers. As customers become more reliant on reviews, it's important for businesses to be active in monitoring and responding to reviews in order to showcase the best version of their business.
Challenges of Managing Negative Reviews: Tackling the Harsh Words While Enhancing Your Brand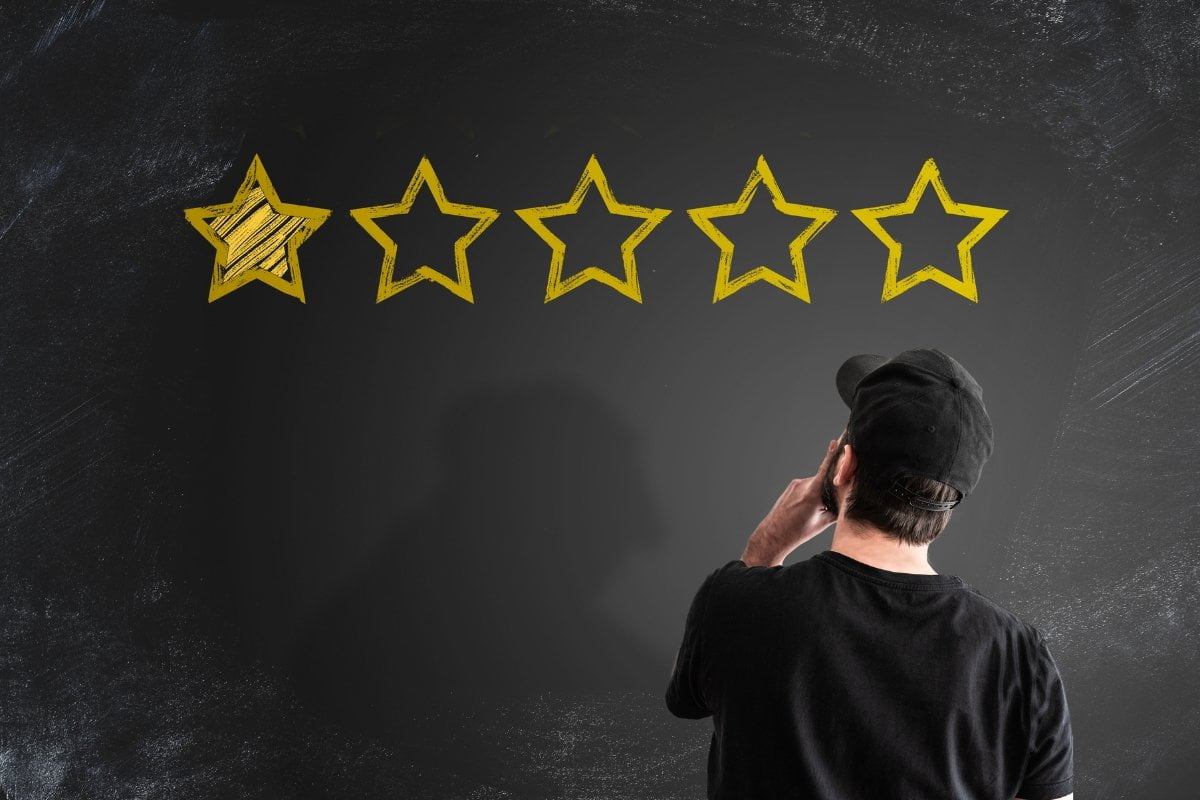 Reviews are invaluable to business owners; they provide a powerful way to understand customer sentiment, gain valuable feedback and ultimately enhance their brand. Unfortunately, negative online reviews can also bring a business considerable stress, as they require thoughtful management that takes into account the importance of customer feedback. Although negative reviews present unique challenges, responding to them can help business owners leverage the importance of online reviews for their own benefit.
Negative reviews can quickly spread like wildfire, reaching more potential customers than positive ones ever can. It's essential to remain calm when responding to a negative review, as it can leave customers with a lasting impression of your brand. The response should aim to preserve the customer's experience, build trust and maintain the professionalism of your organization. The way you handle bad reviews reflects on your overall image, so showing empathy and understanding is key to resolving the situation.
It's also important to take action. Whenever possible, address the issue directly and find a solution that shows the customer that you are taking their comments seriously. Actively listening and responding to customers builds loyalty and creates a positive sentiment towards your product or service. Customers who have their issues resolved through a respectful dialogue are more likely to leave positive feedback or reconsider their initial opinion.
Remember, even though a negative review can be daunting, it's an opportunity to connect with customers and improve the quality of your product or service. A prompt and engaging response shows that your team is committed to customer service and willing to make changes. Leveraging the power of online reviews to address negative comments can transform a difficult situation into a fantastic one.
Embrace Online Reviews as an Opportunity for Growth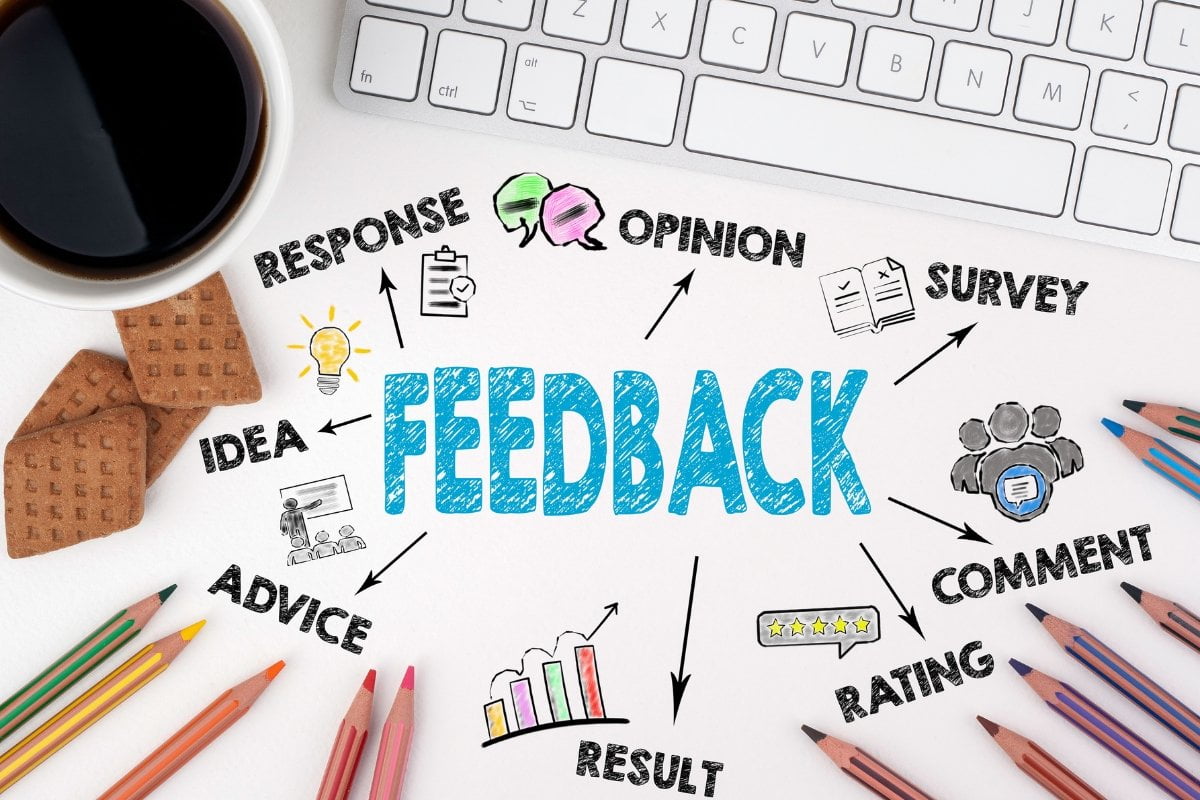 Online reviews are an invaluable asset in today's digital-driven world. Offering customers a platform to voice their opinions, reviews provide essential feedback that can give businesses the insights they need to enhance their services and improve customer satisfaction.
But with consumer feedback comes the potential for negative comments and ratings, so it's important to be proactive when it comes to gathering and cultivating positive reviews. Here are some tips on how you can use online reviews to improve your business:
Encourage Feedback – Ask your customers for feedback directly after they use your products or services. Providing a simple online form or survey can prompt more customers to leave reviews, and gives you an opportunity to quickly address any issues before they're posted publicly.
Respond Thoughtfully – Make sure you respond to both good and bad reviews with respect and appreciation. Acknowledge customers issues and thank them for their feedback. Proactive responses can reassure customers that you're listening and will do your best to resolve issues.
Listen and Learn – Take a step back and use online reviews as an opportunity to learn from customers. Doing so will help you better understand your customers, identify areas of improvement, and create a stronger bond with them.
Online reviews are essential to building a successful business in the digital age. By taking the time to cultivate positive reviews and use feedback as a learning tool, businesses can gain insight into their consumers and make meaningful improvements.
Strategies for Responding to Negative Reviews: Turning a Negative into a Positive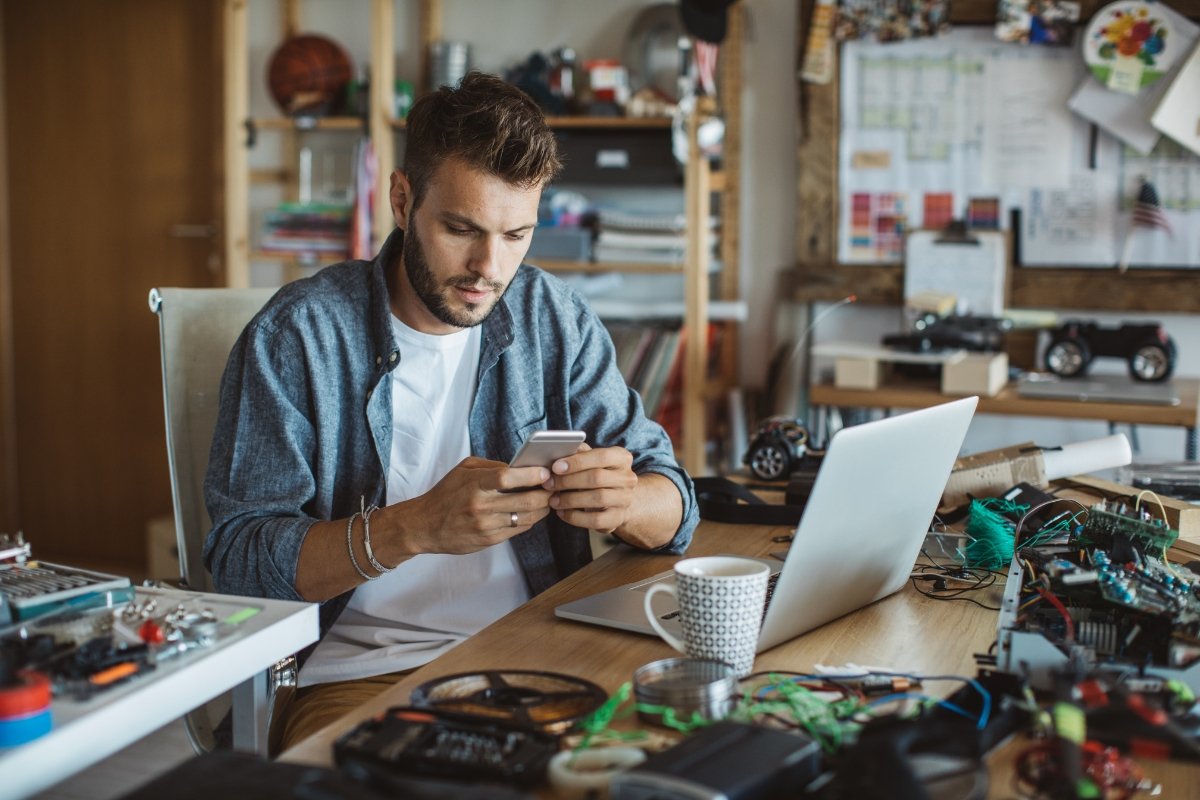 Negative online reviews can be incredibly damaging to any business, so choosing the right response strategy is paramount. After all, customers are more likely to trust online reviews than press releases, so one bad review can hurt your business's reputation. That being said, if you handle negative reviews correctly, they can even turn out to be a step forward in helping you understand your customer and make immediate improvements.
When it comes to responding to negative reviews, the most important thing is to remain professional at all times. Even if you feel personally attacked, it's essential to keep your cool and not stoop to low levels of name-calling and insults.
Instead, show empathy to the customer and thank them for providing honest feedback. This will serve as an excellent example of how you handle issues and reassure potential customers that you are a company that takes customers' concerns seriously.
Another important factor to consider when responding to negative reviews is the timing. You don't want to leave any customer feeling unheard by waiting too long to respond. Try and draft an answer as soon as possible and always remember to keep it short and to the point.
Finally, it's crucial to consider both the content of your response and the tone of your response. Showcase your customer service skills and offer a solution if possible. Make sure there is a clear relationship between the response and the customer's comment. If the feedback is valid, you can use this opportunity to try to fix the problem and turn a negative experience into a positive one.
By following these strategies and understanding why customers leave reviews and how to properly address both positive and negative feedback, businesses have the opportunity to make improvements and increase customer satisfaction levels.
Best Practices for Displaying Reviews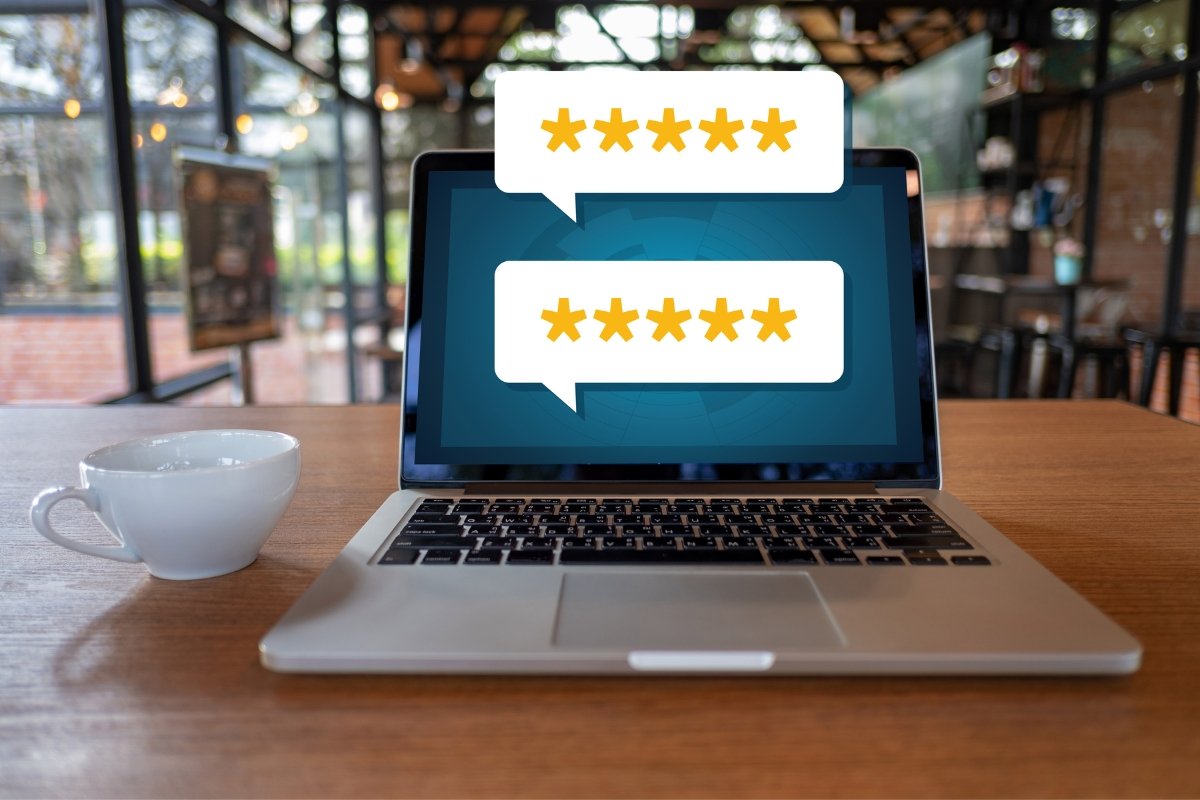 As businesses continue to expand their digital presence, the importance of leveraging customer reviews on their website or social media pages has grown exponentially. Online reviews are a powerful tool that businesses can use to build their credibility and trustworthiness while gaining valuable insight into customer sentiment. So, with these benefits in mind, let's explore some best practices for displaying these reviews to maximize their impact.
Online reviews are most effective when they're easy to find prominently displayed on your website or social media page. Consider adding a "Reviews" tab to the navigation menu and placing a widget in a prominent location on the homepage that allows customers to interact with your reviews. Additionally, when designing your website, think about how you want the reviews to be presented. Do you prefer them to be in a list format, or perhaps a more visual format with star ratings or photos?
Once your customers have left a review, don't forget to reply! Showing that you acknowledge and appreciate the feedback is an important part of strengthening the relationship that customers have with your business. And if you receive a negative review, try to take the opportunity to turn it around. Respond graciously and address the issue head-on, then watch as other customers take notice of your brand's commitment to customer service.
Finally, consider leveraging third-party review sites such as Yelp or Google Reviews to further expand your reach. Not only do third-party sites increase exposure and gain additional insights, but it can also help to reduce bias: customers can see what other unbiased customers are saying about your business and products.
Taking into consideration the importance of online reviews, businesses should make sure to capitalize on this powerful tool to maximize its potential.
Unlocking the Power of Online Reviews: How to Boost Your Business with Customer Reviews
For any business, customer reviews are one of the most important ways to assess its reputation online. As a digital marketing agency in Atlanta, we understand that having an effective system for managing reviews is no longer optional—it's a necessity. Luckily, we've got the tools and software to help protect your reputation and make the most of your reviews.
At our agency, we use an all-in-one marketing platform to streamline and automate the review process. This system helps identify customer opinions and sentiments, allowing you to address any issues quickly, while also allowing you to get the most out of positive reviews. Additionally, it helps you build credibility by showcasing the great customer experiences you're providing, increasing your online presence and boosting customer confidence in your product or service.
Studies have repeatedly shown the importance of online reviews for success in today's competitive digital landscape. It's proven that customers are more likely to trust a business with more reviews, and 93% of customers read reviews to determine the quality of a local business. In other words, managing and promoting positive reviews can be a great way to draw attention to your business and increase your bottom line.
The good news is, you don't have to do it alone. Our agency has the experience and expertise to help manage your reviews and boost your business. With our all-in-one marketing platform, you can rest assured knowing your customers are receiving the best customer service and that your reputation is in good hands.
So if you're ready to take your business to the next level, let us help you unlock the power of online reviews. Contact us today for a free strategy session.