Get the best out of your money with the right digital marketing and SEO strategy. Take advantage of the following keyword research tips and start incorporating them into your marketing strategies.
Keyword research is done to pick out what search inquiries are popular based on your target market. Those who want to grow their business use this strategy to identify which words and phrases are mostly searched according to what interests their potential customers.
But first, get to know how important conducting keyword research is and understanding the basics of local SEO.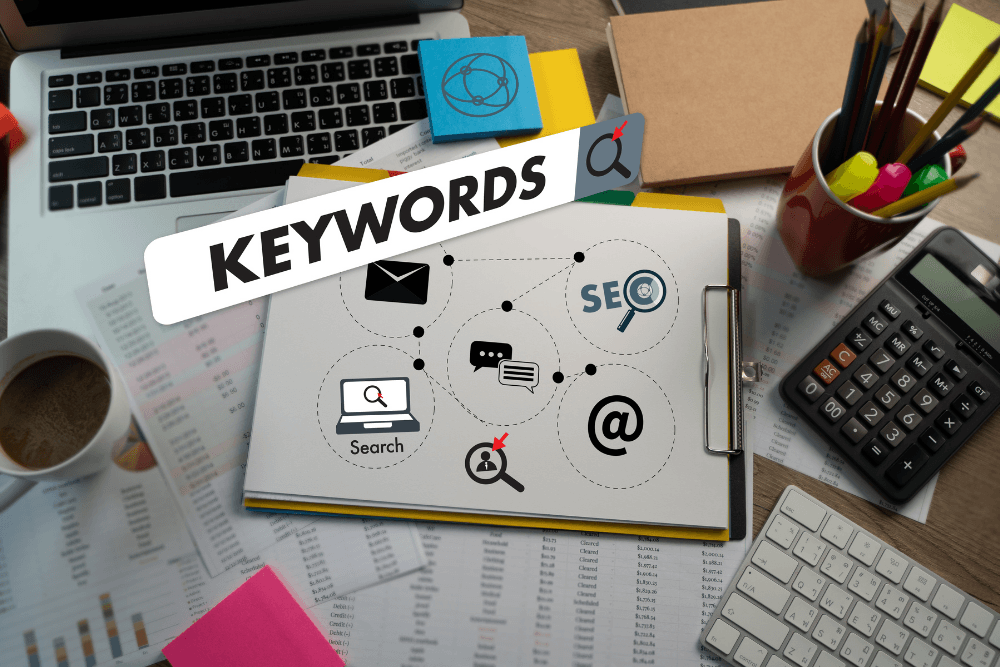 The Role of Keyword Research in Search Engine Optimization
One of the most important roles of keyword research in search engine optimization is to grow your business by promoting it. It helps in reaching your potential customers and turning them into real clients.
The aim of search engine optimization is more online visibility. And with the help of keywords that drive more traffic, you will be able to boost your website's search ranking. In other words, it will be easier for your website to appear in google search results when someone searches for your product or service.
Keyword research when using the right SEO tools will help your business thrive by making your website visible to your potential customers. It will basically help you gain more revenue by increasing the traffic and engagement of your website.
The Best Keyword Research Tips to Rank Higher in Search Engines
Most people click on the first few sites that come out in the search results, so it's important to appear on the first page of the SERP. So reach your target market using these keyword research tips.
Consider Negative Key Phrases
Sometimes, there is also a positive side to something negative. Just like in SEO, the use of negative key phrases and words will help you narrow down your target audience.
Using negative keywords may not sound like one of the most effective keyword research tips. But on the contrary, using words that you avoid targeting will help you reach your desired users.
How it works is you put the negative word alongside your chosen keyword. This will then lessen the chance of your website appearing on the SERP for that particular word or phrase. This is done by using a word or phrase that is not the aim of your business.
Utilize Local SEO
One of the best ways to reach local consumers is the use of localized phrases and keywords. Small business owners are the ones who usually benefit from this strategy.
Local SEO Companies use strategies to make websites visible in local searches. So if your company has a physical address, be sure to utilize this tip.
To rank higher with local SEO, you must create content that is useful when a nearby potential customer searches using your keyword. The best example of a localized keyword is adding your location. You can also use other nearby locations that are part of your service area.
Here's an example of another great keyword research tips.
Take a look at the website of Newman Web Solutions Agency. Since we are located in Atlanta and Marietta, Georgia, we can add these locations alongside our keyword when creating content. So instead of simply using "digital marketing agency," we can target "Atlanta digital marketing agency" or "digital marketing agency in Marietta, GA."
You may notice that when doing keyword research for local SEO, long-tail keywords are common. Also, in comparison to generalized keywords, localized keywords may have low search volume. However, this is something you shouldn't be concerned about.
Localized keywords may appear to have a low traffic, but they will increase your chance of being on the first page of the search results. The point of local SEO is to reach local customers.
Check What Your Competitors Are Targeting
This is one of the best keyword research tips that you shouldn't ignore. To be successful in your business, check out those who are already on top. Checking the keywords that they use is one great example.
Not only that you will gain ideas on what keywords to use, but it will also help you stand out in the competition. Knowing the keywords that your competitors are using will help you gain knowledge on who to target.
Try to enter your strongest competitor's URL in Google Ads and see what topics and keywords they are targeting. Take note that having a high search volume doesn't always guarantee more clicks. Because sometimes, when the search volume is high, the competition for that keyword is also high.
When searching for the right keywords, those with low monthly searches are often worth your time and effort. What's the point of competing for a certain keyword if nobody will bother to open your link, right?
Take the Suggestions of Google
We all know that Google is one of the most commonly used search engines. And to stay true to its credibility, Google also gives the best possible suggestions to its users. So why not take advantage of its suggestions when searching for possible topics relevant to your niche?
As you have already experienced, Google gives suggestions when you try to search for a particular word or phrase. This will give you an idea of what topics your potential customers are searching for.
You can initially search using general keywords and then see what relevant keywords and key phrases Google provides. This is a great opportunity for small businesses since it gives you a sneak peek of the most searched keywords on Google. It makes the process of looking for the best keywords to target easier and faster.
So take advantage of the search engine itself when you try to find the best keyword research tips to rank higher in Google.
Get the Best Keyword Research Tips Only from the Experts
Doing keyword research to boost the chance of your website becoming search engine friendly is something you must do regularly. When done right, it will have a major positive impact on the success of your digital marketing.
With Newman Web Solutions' SEO and digital marketing strategy, you will surely improve your online presence. Allow our portfolio to speak to you and let us help you grow your business.
If you need help with implementing these keyword research tips, book your free marketing strategy session and we're ready to assist you.