The success of any business lies in its ability to build a strong brand. Every successful business starts with a well-crafted and differentiated brand that sets itself apart from the competition.
In this blog, we will explore the essential steps necessary for creating a strong brand and discover how it can be used to propel your business forward. We'll look at the basics of online brand management, from the essential elements of building a successful brand to understanding customer personas and the power of storytelling to engage customers.
From Concept to Colossus: How to Build a Strong Brand Identity
Armed with this information, you'll be well on your way to constructing a strong brand that will help to ensure your business is a leader in its industry.
What is Branding? Identifying Your Brand's Core Values for Propelling Your Business Forward
Branding is essential for any business looking to create an identity and differentiate themselves from the competition. It's what sets a business apart, helping customers to recognize them and to build customer loyalty. To put it simply, branding is the impression that your customer has when they think of your business. When it comes to building a strong brand, developing a strategy is key. Not only does it helps you stand out in an increasingly crowded marketplace, but it also gives customers an understanding of what you're all about.
At its core, branding is about creating an emotional connection with your customers, one that helps them to identify with your business and form an attachment. To do this successfully, you need to understand the core elements that make up a strong brand: mission, vision, positioning, messaging, customer experience, and of course, visuals.
Mission: Your mission should be thought of as a north star: it's the foundation for all of your decisions and provides a foundation for your strategy. It's a simple yet powerful statement which summarizes your purpose as a business and how you will reach your goals.
Vission: Your vision should focus on the future, and look to how you'll be remembered in the long term. It's what you want your business to look like at some point in the future, and you should refer to it frequently when making decisions.
Positioning: Positioning is all about providing a unique perspective, one that differentiates your business from the competition. You need to understand the needs and wants of your target audience so that you can position your product or service as the best solution.
Messaging: Your company's messaging is much more than words on a page – it's your voice in the market. When crafting your messaging, you need to define who you are as a business, what you offer, and why customers need it. More importantly, it should be crafted in a way that resonates with your target audience so that you can stand out from the crowd and propel your business forward.
Customer Experience: Your customers should feel that they are an integral part of your brand. You can do this by offering personalized services, providing customer-focused content, and regularly engaging with them to show that you value their opinion. Taking the time to make sure your customers are happy and satisfied with your product or service will create a strong relationship between them and your brand. This can be a powerful tool to help propel your business forward.
Visuals: The visuals of your brand should communicate who you are, what you offer, and how you are different from your competition. Everything from the typeface used in your brand logo, to the colors of your website, to the images you choose to feature, will all act as key indicators of how your audience perceives your brand identity. This is why it's so important to invest in quality visuals. Don't just settle for the first thing that comes up in a Google search; find visuals that reflect the image you want to portray to your audience.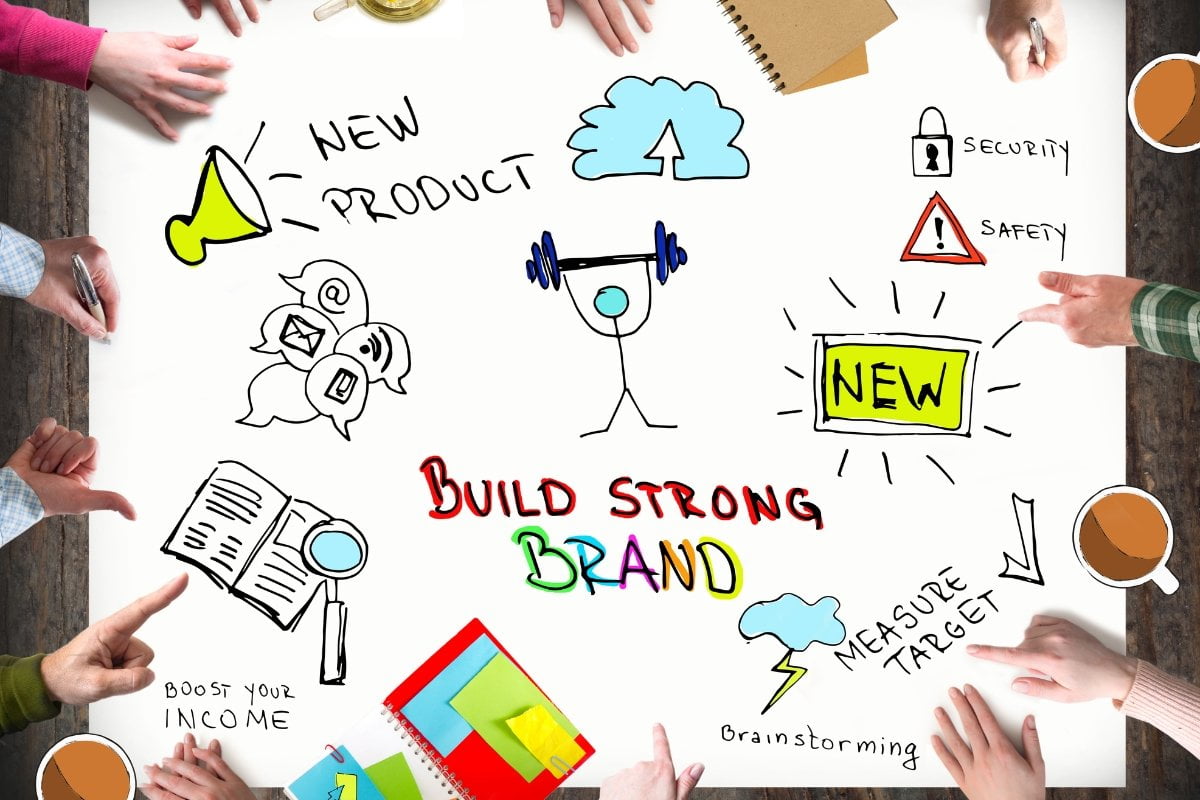 Crafting a Unique Brand Voice: The Key to Reaching Your Audience
Having a strong brand is essential for any business that wants to be seen and heard in a crowded market. Crafting a unique brand voice that speaks to your target audience is the key to propelling your business forward and ensuring lasting success.
Your brand's voice is more than just the words you use. It encompasses your company's values, messaging and visual identity. Making sure that all of these elements come together cohesively will help to make your business stand out from the competition and create a strong brand that resonates with your audience.
When creating a unique brand voice, it's important to understand your target market and what makes them tick. This research will inform the core message that your business conveys, helping you to create content that resonates with your audience. Additionally, it's important to create a consistent voice in all of your marketing material, so focus on developing language that is both recognizable and memorable.
Ultimately, a strong brand is essential for any business looking to make an impact in its industry and engage its target audience. Having a clear and consistent brand voice that speaks to your customers will help to elevate your business and ensure long-term success. Investing the necessary time to create a unique brand voice that perfectly encapsulates your business' values, messaging and visual identity will be key to propelling your business forward and seeing tangible results.
Design An Engaging Logo: Logos Are A Powerful Visual Tool
When people think of successful brands, they often think of their logos. A logo is the visual representation of a company's identity and can be a powerful tool for propelling a business forward. An effective logo design will not only engage potential customers, but also give your brand recognition and an edge in the market. It is essential to create an eye-catching logo that conveys the essence of your business, whether that's a simple mark, an abstract form, or a combination of both.
When it comes to logo design services, it helps to focus on key elements such as color, typography, and composition. Color choice should reflect your brand's identity and resonate with your target audience. As for typography, keep it simple and consistent across your entire brand. Finally, make sure that the logo stands out, but is still balanced and aesthetically pleasing.
To summarize, crafting a successful logo design is a crucial part of creating a strong brand. It requires an understanding of design principles, an eye for aesthetics, and an understanding of your brand's identity. A well-executed logo will make all the difference when it comes to propelling your business forward and making an impact in the competitive world of branding.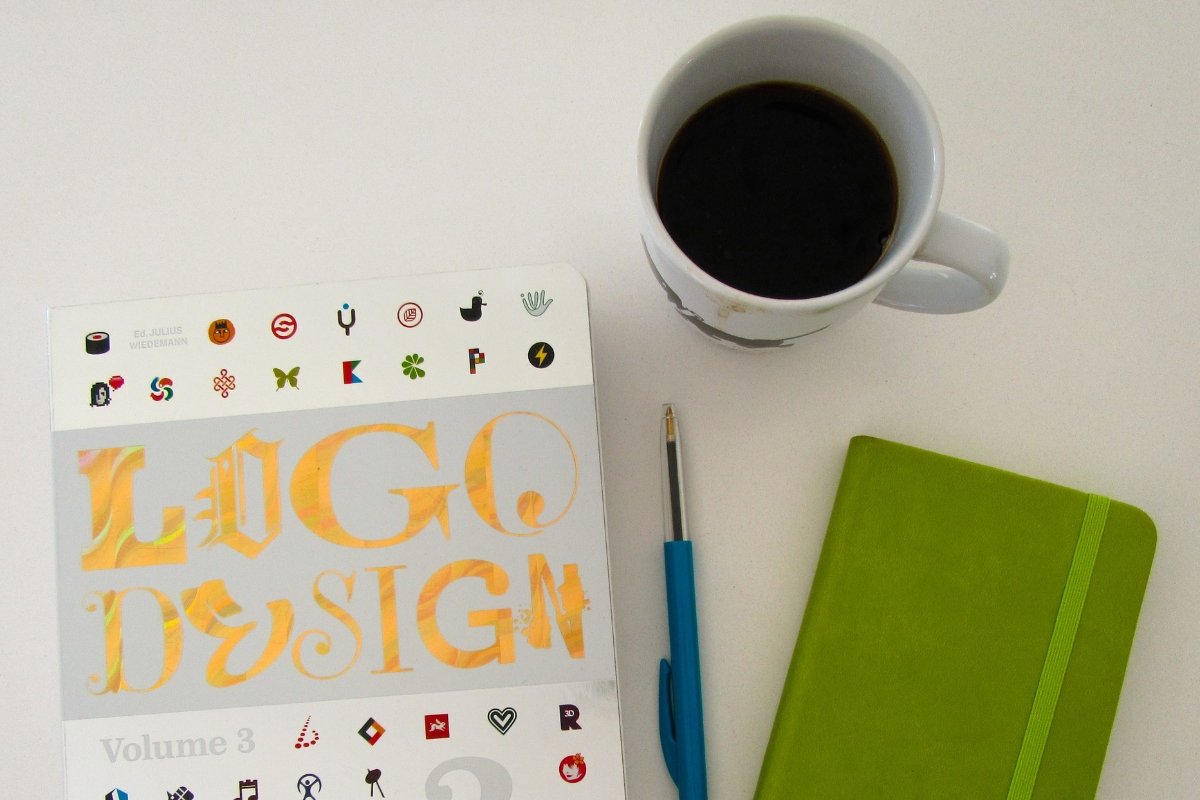 Crafting a Connection: Developing Customer Personas for a Stronger Brand
Being able to connect with your target audience and stand out from your competition is key to setting your business up for success. To do this, you have to make sure that you have a thorough understanding of who your customer is and what makes them tick. That's where developing customer personas come into play.
Customer personas are an essential tool for any business looking to build a strong brand. By creating personas that represent your target demographic, you can ensure that your messages and marketing efforts are tailored to the people who are most likely to be interested in your product or service. With customer personas as your guide, you'll be able to create an intimate connection with your intended audience that leads to greater engagement and better results.
Creating a customer persona involves gathering data from your customers, such as demographics and interests, to create a profile of the type of person who's most likely to buy what you're selling. Once you have that information, you can determine which marketing strategies will be most effective for connecting with them. You can also create campaigns and content that is tailored specifically to their needs.
Developing customer personas is a time-consuming process and requires a lot of research and thoughtful planning. But with the right information, you can create personas that accurately reflect your target audience and provide you with a roadmap for crafting a successful brand. So, if you're looking to build a strong brand and establish a connection with potential customers, developing customer personas is a must.
The Customer is King: Developing Relationships to Propel Your Brand
Your brand is only as strong as the customers who support it. Without customers, you have no business. Therefore, it is essential to prioritize customer relationships when building a strong brand.
Customer relationships are about building trust between your customers and your business. You must establish a meaningful connection between your products and services and your target audience. It is also important to be open and honest with your customers about the value of your product, the quality of your services, and the overall mission of the brand.
The key to creating a long-lasting bond between your customers and your business is to make them feel valued, heard, and acknowledged. This can be done in many ways, including responding quickly to complaints, providing discounts, and offering excellent customer service. Additionally, working to build relationships with customers through ongoing communication, such as email campaigns and newsletters, will help keep your brand on their radar.
Building relationships with customers is an essential step in the process of propelling your business forward. By making your customers feel appreciated and understood, you will be able to effectively build a loyal following that will continue to support your brand. With this lasting relationship, customers will become more invested in the success of the business, making it easier to grow and gain more recognition for your brand.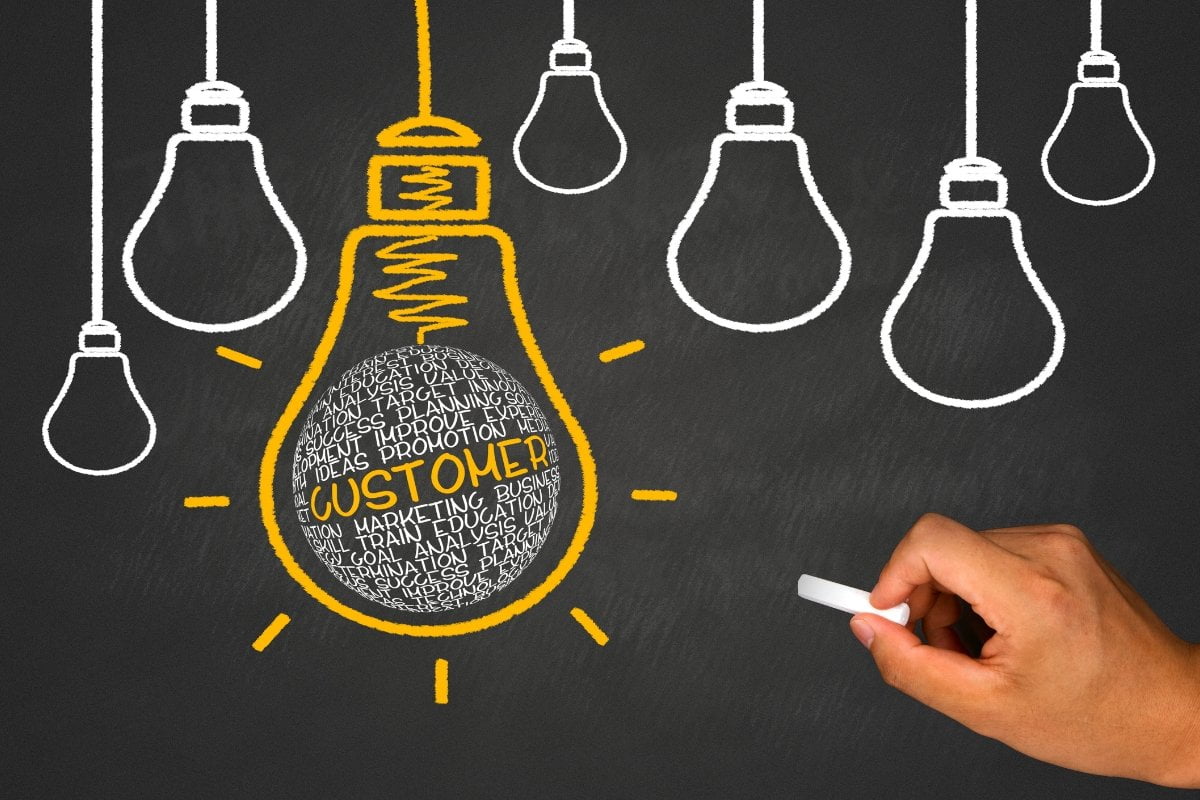 Promoting Your Brand through Storytelling
Storytelling is one of the most powerful marketing tools available to grow your brand. In a world of constant distraction, stories capture attention and are more memorable than traditional advertising. When done correctly, storytelling can provide your business with newfound relevance that sets you apart from the competition.
The art of storytelling can be used to promote your brand in a variety of ways. Whether you're writing blog posts, creating videos, or sharing on social media, the goal of storytelling is to evoke emotion by creating narrative around your business, product, or service. By tapping into your customer's imagination, you can craft compelling stories that connect your audience to your brand in a meaningful way.
By focusing on storytelling, you can make your brand stand out as more than just a product or service, but a story that people can relate to on a personal level. This humanizes your brand, inspiring loyalty and trust from your customers. Additionally, research shows that stories are easier to recall, meaning that your message will be more likely to reach its target.
Ultimately, crafting stories that embody your brand's mission and values can help you create deeper connections with your customers. It might take a little extra effort, but it's worth it for the potential payoff. Start telling your brand's story and start seeing the difference this can make in propelling your business forward!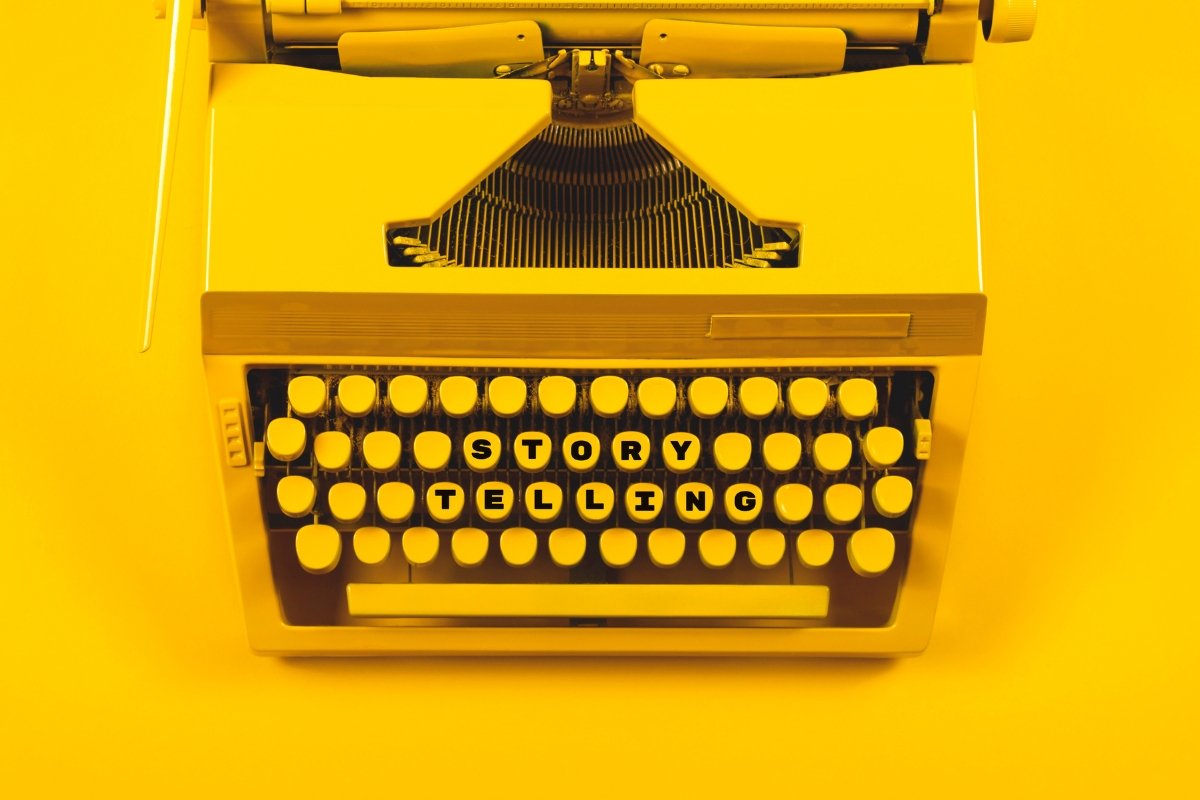 Creating Brand Experiences
Creating a unique and memorable brand experience can be the key to propelling your business forward. It's no longer enough to simply create a product or service – you must be able to create an experience that your customers will remember and keep coming back to. This can be achieved through innovative marketing strategies and customer service initiatives that create an emotional connection with the customer. It's also important to provide a lasting impression of your brand – from the design of your website to the type of content you're sharing on social media.
By creating an engaging brand experience, you can create a memorable experience for your customers that will help boost your business. This can include developing creative advertising campaigns, providing exceptional customer support, and connecting with customers in meaningful ways. Additionally, consider utilizing a variety of digital channels to reach your customer base. From social media platforms to email marketing campaigns, digital channels can help you build relationships with your customers and drive more sales.
The goal is to create an unforgettable experience that will make your customers remember and keep coming back to your business. By taking a creative approach to developing your brand and its associated experiences, you can help ensure that your business stands out amongst your competitors. With a strong brand experience, you can propel your business forward in the ever-evolving digital landscape.
Building your Brand through Social Media Platforms
Creating a strong brand identity is essential to the success of any business, and leveraging social media channels is an important component of that. With so many different ways to reach your target audience, social media management should be a major component of your branding strategy. Here are some tips on how to use social media to build a strong brand:
Develop an authentic and consistent brand image. When crafting your social media profiles, it's important to stay true to your brand's personality and create content that accurately represents it. Stick with an overall look and tone across all your platforms and ensure that everything you post speaks to the values of your brand.
Utilize visuals. Visuals are a great way to differentiate yourself from the competition and make your brand stand out. Use images, videos, and infographics whenever possible, and make sure that each post is as visually appealing as possible.
Interact with your followers. People want to engage with businesses they follow on social media, so it's important to interact with your followers. This can be as simple as responding to comments and questions, or it can involve running promotions, giveaways, and contests.
Promote your products and services. Social media is a great way to promote your products and services, as well as highlight any special offers or discounts. Make sure you're posting regularly to keep your audience engaged and remind them why they should choose your brand over the competition.
With a smart strategy and the right execution, you can take your brand to the next level by creating a strong presence on social media through the use of these tips.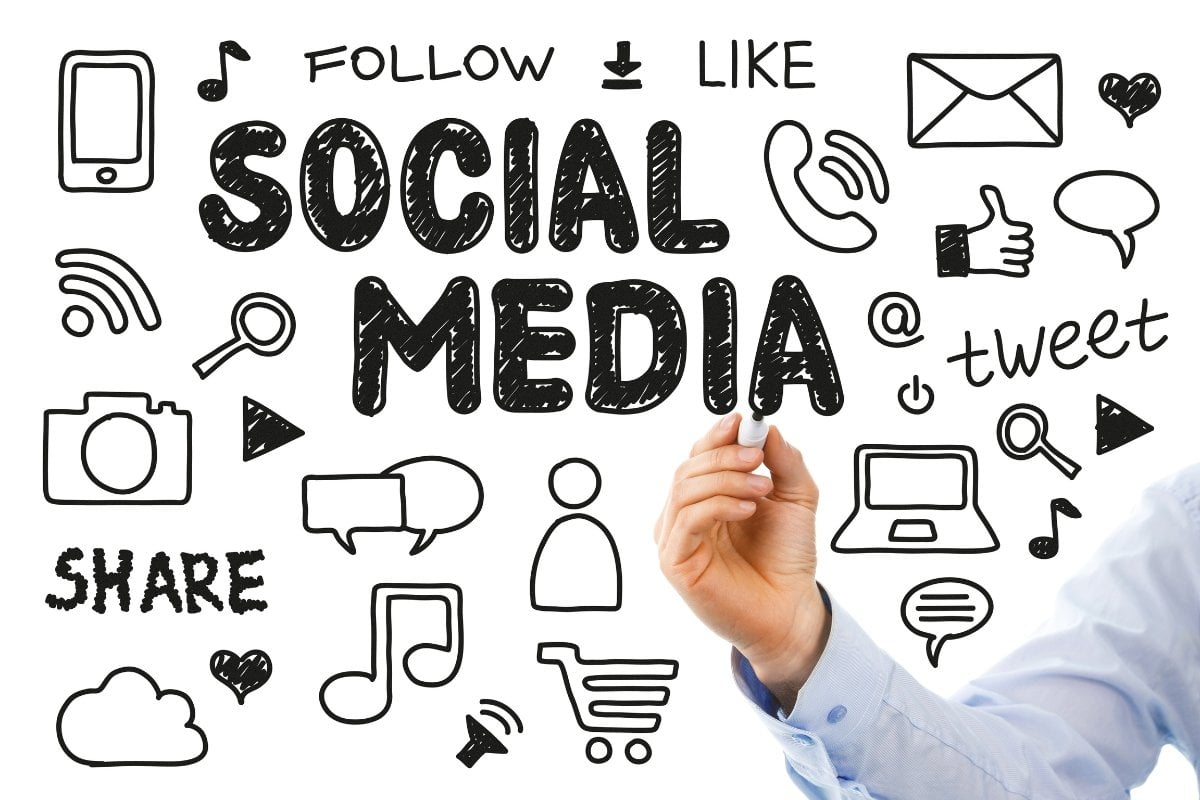 Analyzing Your Brand's Performance: Taking Stock of Your Brand's Success
Building a strong brand is critical for business success. It can be the difference between a thriving enterprise and one that simply treads water. That's why analyzing your brand's performance is essential for propelling your business forward. But how exactly do you analyze your brand?
To start, you need to assess the current state of your brand. This includes understanding your brand's likes, dislikes, strengths, weaknesses, opportunities and threats. Ask yourself: What is driving success, and in which areas can your brand improve? Are customers engaging with your brand? How do they perceive it? Do they understand what your brand stands for?
You should also make it a priority to track your brand's performance in terms of its reach and visibility. Analyze your brand visibility in the marketplace to see where customers are interacting with your brand and how they are doing so. Consider tracking website or social media analytics, Google Ads performance or visitor data from traditional advertisement campaigns.
Analyzing your brand can also mean running surveys or polls to get direct feedback from customers. In addition to engagement, investigate customer feedback when looking for areas of improvement. Such research can also provide valuable insights as to how to stay ahead of the competition.
By gathering and analyzing data on your brand's performance, you can better understand which strategies work and which do not. This process can help you develop a more effective marketing plan and identify areas where additional resources may be needed. Whether you're just starting out or an established business, regular analysis of your brand's performance can help propel your business forward on the path to success.
Wrapping Up: Noteworthy Branding With Newman Web Solutions
From naming and logo design to communications and more, building a strong brand is an essential part of any successful business. After all, we all know how important it is to make a great first impression! That is why it's so important to enlist the help of professionals who can take your brand identity to the next level.
At Newman Web Solutions Agency, we understand what it takes to craft a memorable image and help you achieve brand recognition. Our experienced team of designers is dedicated to creating a top-notch logo and branding that communicates your message in a clear and creative way. Our services also go beyond just logo design – we'll work with you to create a comprehensive look for your company that your customers will identify and gravitate to.
We don't just stop at providing visuals either. We spotlight our clients' features and help them stand out against their competition by offering strategic consulting and web development services. Whether you need help deciding how to reach your target audience or you want to focus on a particular marketing campaign, Newman Web Solutions will work closely with you to create the ideal strategy.
When you're ready to take the next step, contact Newman Web Solutions for a free strategy session to start designing a powerful brand identity. With our help, you'll be able to build a strong brand and take your business to new heights.