Are you a business owner that is looking to increase the visibility of your website? If so, you know how important it is to rank high on Google's search engine results pages (SERPs). Reaching the first page of Google can give you a tremendous boost in both website traffic and credibility, leading to more sales and a successful business.
But how do you do it? Luckily, there are some great tips and tricks to help improve your SEO ranking and help you reach the coveted first page of Google. In this blog post, we will explore 6 tips you can use to improve your SEO ranking and eventually get those crucial clicks to your website.
Understand the Basics of SEO
Search engine optimization (SEO) can be an intimidating concept for many small business owners, but it is one of the most important aspects of online marketing. SEO determines how visible your website is when people perform web searches, and having a well-optimized website can mean the difference between being on the first page of Google rankings or having your website potentially buried deep in the internet abyss.
Taking the right steps towards optimizing your website will ensure your content is seen and ultimately drive more traffic and sales to your brand. A key part of this process is understanding the basics of SEO. Without a fundamental understanding of the principles behind SEO, it can be difficult to determine what actions should be taken to improve your website's presence in search engine rankings.
To help set you on the path to first page Google rankings, here are 6 steps that can guide you in improving your SEO ranking:
1. Achieving the First Page of Google: The Key is Choosing the Right Keywords
If you want your website to land on the coveted first page of Google, then choosing the right keywords is essential. That's why it's important to take the time to understand what keywords will help make your SEO strategy successful.
Firstly, it's worth doing research into the current top performing relevant keywords. This will give you insights into the most popular terms being used and how they align with your SEO goals.
Next, create a list of potential keywords related to your business or product. You can use tools such as Google Trends or AnswerThePublic to find related keywords and compare their performance over time.
Thirdly, review your competitor's websites and see what keywords they are using. Knowing what your competitors are doing can help you get an idea of which keywords they are targeting and how these might be useful to you. From there, analyze your content to determine which keywords you already use on your website and see if there are any opportunities to add more relevant keywords.
Fourthly, narrow down your list of keywords by considering the search intent. When someone types in a keyword, what are they looking for? Are they just gathering information or do they want to make a purchase? Make sure that your chosen keywords match the intents of your audience.
Fifthly, focus on long-tail keywords. Long-tail keywords are keywords that are made out of three or more words. They are more specific than the more general terms and tend to be easier to rank for.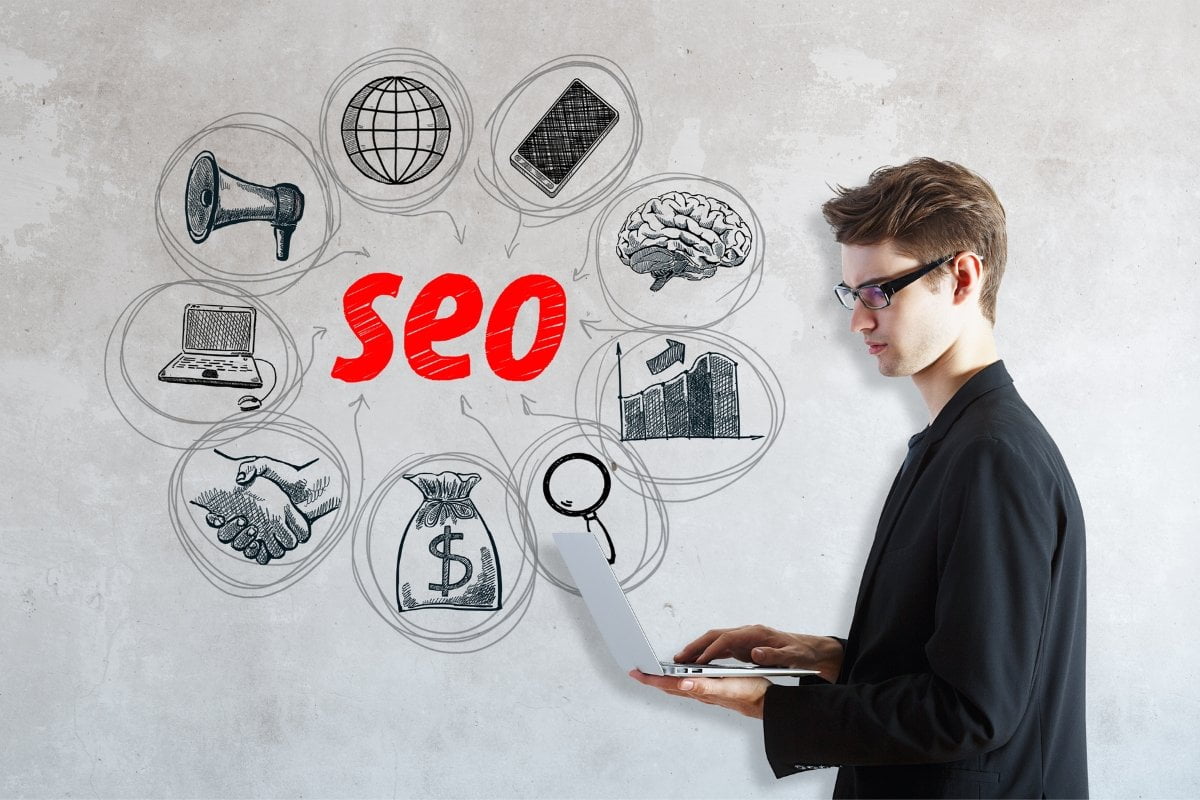 2. Quality Content: The Foundation of Your SEO Strategy
Getting to the first page of Google is like a dream come true for many businesses. After all, being on that page can drive increased web traffic, help you build your online presence, and ultimately increase your sales. The good news? It's not just a pipe dream. If you create quality content and use the right SEO strategies, it is possible to improve your ranking on Google.
The first step towards boosting your SEO ranking is to create quality content. Content that is well researched and engaging, with the keywords and phrases that your target audience is searching for. When visitors come to your website, they should be presented with content that is informative and easy to read. This will also help you build credibility as an authority on the topic and ensure that visitors stay for longer on your website.
In addition, quality content will also help your website stand out in search engine results pages (SERPs). Google puts an emphasis on websites that provide high-quality content, so make sure you write content that is useful and relevant to the topic and your target audience. Moreover, long-form articles tend to get more social shares, which can help drive more traffic to your website and further improve your SEO ranking.
Creating quality content is the foundation of any successful SEO strategy. Make sure you put the effort into creating content that is both useful and engaging, and you'll find yourself one step closer to improving your SEO ranking on Google.
3. Gaining a Top Spot on Google with Link Building Strategies
If you're looking to get your website to the first page of Google, link building strategies should be at the top of your list. Google places high importance on backlinks when it comes to determining the ranking of a website. That's why link building has to be an integral part of any SEO strategy. So if you're looking to make sure your website is at the top of its game, let's look at ways to improving your SEO ranking on Google with link-building strategies.
First, it's important to create high-quality content. Not only does this content have to be informative, but it should also be engaging for your audience. Taking the time to create quality content will help build trust with your readers and encourage them to link back to your website.
Another important step is to create relationships and networks with other websites. Connecting with other influential sites in your industry can pay off in terms of backlinks. You don't have to limit yourself to just websites related to your industry either; broadening your net could result in even more backlinks.
Outreach is also key when it comes to link building strategies. You can't expect to receive organic links to your website if no one knows it exists. Reach out to other websites and inform them of your work. If you have an interesting story to tell or an impressive data visualization to share, even better!
Rather than solely focusing on the creation of new content, link building strategies can also involve amplifying existing content. Increase the reach of your content by sharing it on social media and other websites.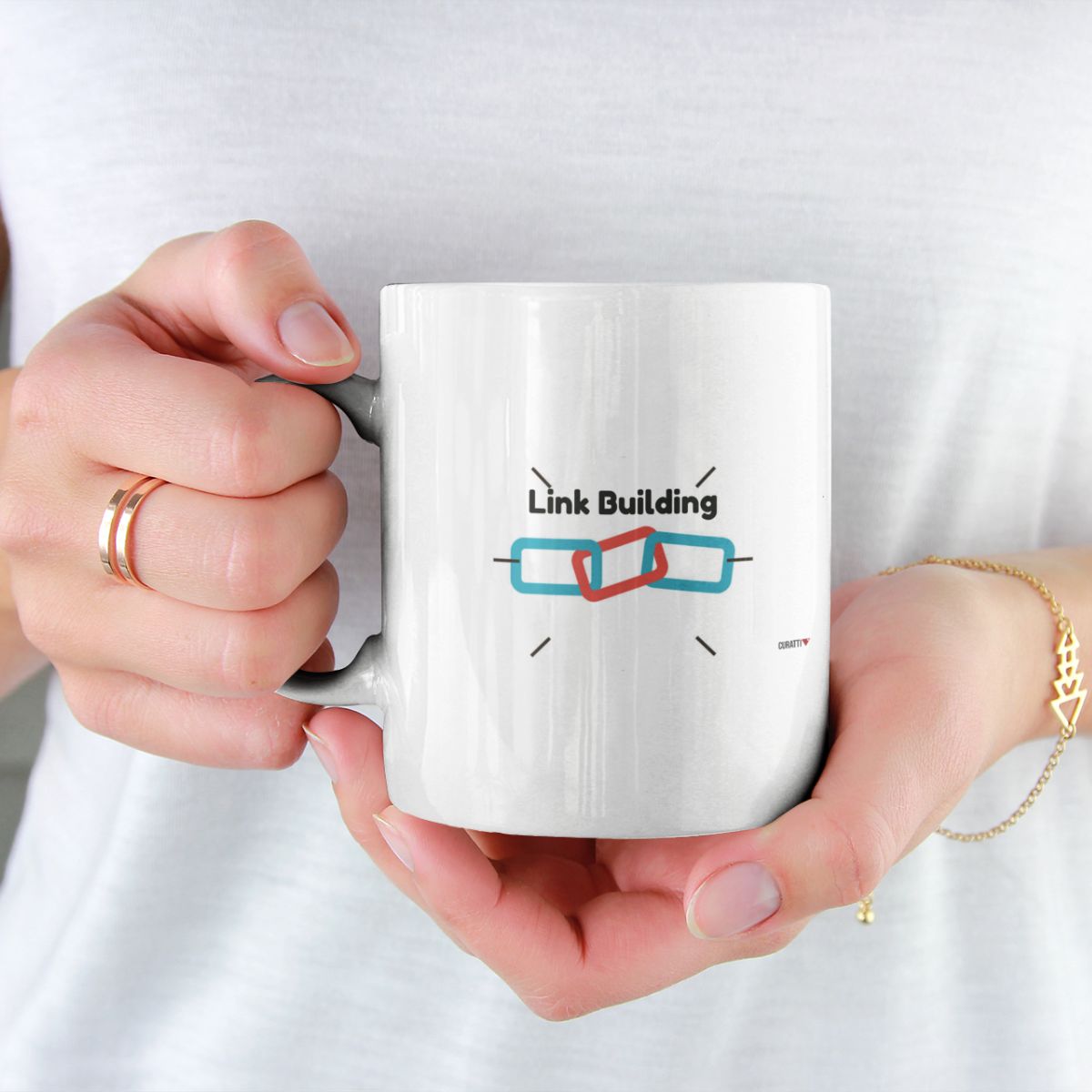 4. Making It to the First Page of Google: Optimize Your Page Titles and Meta Descriptions
Creating effective and click-worthy page titles and meta descriptions is one of the most important elements to ensure that your website gets the best possible ranking on Google. A great page title should be concise, descriptive, and accurately represent the content of the page. It should also include one or two of your main keywords to make sure that it is accurately indexed by Google's search algorithm. The meta description should also include at least one keyword, but also be compelling enough to entice people to click on the link. After all, you want to make sure that it stands out in a sea of other search results.
Google's algorithms are getting smarter all the time, so you will want to consider keyword stuffing in your page titles and meta descriptions. Not only will it help your SEO rankings, but it will also help ensure that your content is found by the right people. This can be done by including related words, phrases, and words associated with the topic of your page in the titles and descriptions.
To ensure consistency, make sure the titles, descriptions, and formatting of your webpages are similar in terms of language and style. Having a uniform format for all your pages will benefit your website by helping Google crawl and rank your pages more effectively.
5. Improve Loading Times and Page Speed for a First Page Ranking on Google
Are you looking for a way to jumpstart your SEO ranking and appear on the first page of Google results? One important factor to consider is load times and page speed. Here are seven steps you can take to improve your loading speed and ensure you stay on the first page of Google!
First, evaluate your website's current performance. Use an online tool like Google's PageSpeed Insights or GTmetrix to measure how quickly your website loads. Then, create a plan to reduce the loading time of your pages by targeting any common culprits that may be causing your site to slow down.
Second, cut back on high-resolution images. Large, high-quality images can add significant weight to your website, making it slower to load. Instead, opt for smaller images with lower resolutions and different formats, such as Webp, JPEG or PNG.
Third, optimize and minify your HTML and CSS code. By removing unnecessary characters and formatting your code for better readability, you can significantly reduce page load times.
Fourth, compress your .js and .css files. File compression reduces their size without sacrificing quality. This helps load webpages faster and improves overall website performance.
Fifth, use browser caching. This allows certain website elements to be stored locally on a user's computer so they don't have to be downloaded each time the user visits the page.
Sixth, enable HTTP/2 protocol. HTTP/2 is the latest version of the HyperText Transfer Protocol. It can greatly improve page load times by reducing network overhead and latency.
Finally, optimizing for mobile is essential for SEO. As more and more people are using their smartphones to search the web, it's important that your website displays properly on these devices. Make sure your website is responsive and all content is accessible. Doing so will give mobile users an optimal experience and will be beneficial for your website's SEO ranking.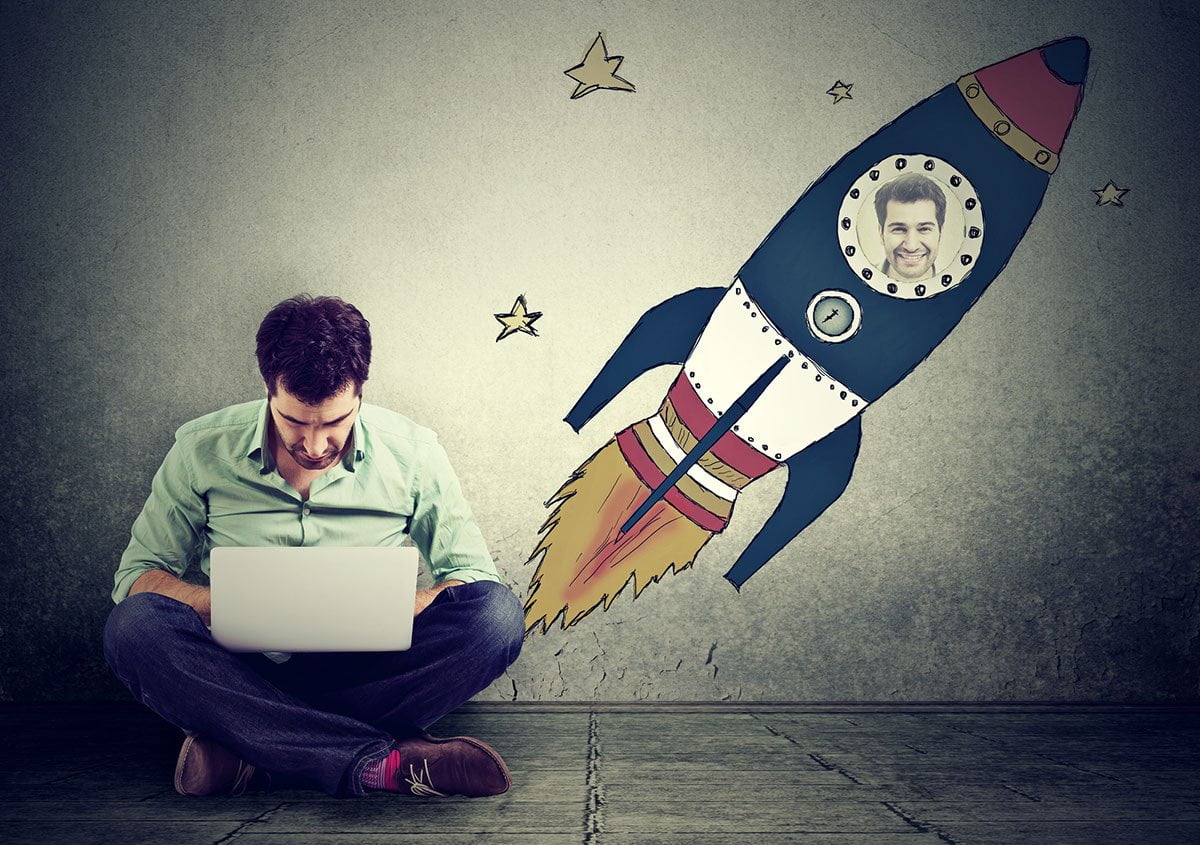 6. Tracking Your SEO Progress: A Must to Reach Your Goal of Being on the First Page of Google
As you work to put your website on the first page of the world's most popular search engine, it is essential that you track your progress. Tracking your SEO progress can help you see which tactics are working and which ones need improvement. It can also assist you in reaching your goal of appearing on the first page of Google quicker and more efficiently. Here are 7 steps to help you track your SEO progress:
Monitor your keyword rankings: Track which keywords are ranking, where they are ranking, and when they are ranking. This will give you an idea of what needs to be improved and what is currently working.
Analyze your backlinks: Knowing who is linking to your website, the authority of those links, and what pages they are linking to can help you understand which strategies are the most effective.
Analyze your organic reach: Analyzing your organic reach will help you determine if your SEO strategies are having the desired impact on organic traffic.
Monitor website performance: Track relevant website performance metrics such as page load times, user experience, and conversions. This will indicate if your website is working effectively.
Track crawl errors: Keeping an eye on crawl errors will help you identify any technical issues that may be affecting your SEO performance.
Monitor competitors: Checking out what your competitors are doing, what keywords they are targeting, and their performance can help you keep one step ahead.
Keep tabs on algorithm updates: Staying abreast of the latest algorithm changes can help you ensure that your SEO strategies are up to date.
Reach the First Page of Google!
Are you looking for a reliable way to get your website on the first page of Google? Look no further than Newman Web Solutions! Our team of Atlanta SEO experts has the knowledge and experience needed to help you rise above the competition and reach the front page of Google. We develop comprehensive strategies tailored to your individual needs and goals, so you can get the best possible results from your SEO campaigns.
By choosing Newman Web Solutions Agency, you'll get the expertise and dedication needed to reach the first page of Google. Call us today at 770-575-4611 and let us help you stand out from the crowd and attract more customers today!