It's essential to follow the correct steps to create a solid SEO foundation. With the proper plan in place, it's a matter of staying disciplined while keeping the focus on the overall strategy. Companies that do that earn high rankings and discover the many benefits of excellent organic search placement.
Which three steps will you need to take for your successful SEO strategy? Consider the stages as crawling, walking, and running. Like their physical counterparts, these steps in SEO require mastering one before embarking on the next. When you advanced to the end of the journey, your successful SEO strategy is running, and you'll get the kinds of rewards others only dream about having.
Master Crawling Before Walking
A successful SEO strategy requires building a solid foundation that will boost site rankings. Much like an infant, a new website without much cornerstone SEO work done will need some seasoning before taking on industry-leading competitors.
This stage of SEO is about the website's technical structure (WordPress SEO) and the information architecture. Before worrying about what comes next in the sequence, it's essential to put in the pieces that make websites SEO-friendly. The precise requirements for doing that depend on the platform.
If your site is old, then it becomes a matter of cleanup. It's time to start fresh so you can eliminate mistakes and focus on improving quality. For more significant sites, it will take some time and effort to decide what's worth keeping and which areas require a total overhaul.
The same as a baby has to learn to crawl before walking, a website that's starting on a successful SEO strategy has to go slow to develop steady enough legs. That comes in the form of an excellent navigational hierarchy, robust server technology, and optimized meta and headers. With a fast and responsive mobile framework in place, the site is ready for the second step, which includes enough seasoning for advancement.
It's also worth learning as much as you can about the fundamental skills needed to rank websites. There are many technical aspects of the subject that are worth studying. At first, you may not understand everything, but once you work with a successful SEO strategy, you'll be ready to walk to the next phase. Each of the SEO steps will take only as much time as you need to progress. If you're quick to learn and have an ample budget, you can accelerate your results mightily.
If you have no technical experience, it may take longer, or you can leverage the help of experts to accelerate your growth. If you're planning on moving up the timetable, that's the best way to handle it. Choose third-party providers that know your industry and that are willing to help you every step of the way. Self-learning also makes sense because even if you hire others, it's worth knowing what you're paying for when you do. Do some research, watch videos check out our SEO checklist for additional tips.
Get Your Stride on and Make Progress
"Walking" in SEO terms is when your site starts to move a bit faster because the foundation is no longer wobbly. As you monitor analytics to see progress, you'll begin to gain motivation. Understanding how your hard work pays off is enough to push anyone to further heights. Google Analytics is a robust system that helps you explore who's visiting the site and how they're getting there. Once you see patterns emerge, it becomes easier to develop content and SEO strategies to encourage further growth.
You'll probably want to blog to continue adding fresh content. It's also an ideal time in the walking stage to push content through social media marketing. Those sites host millions of visitors who share content and engage. It's worth cultivating appropriate relationships with as many people as possible via social channels because it fosters an environment where they actively share.
During this more active walking phase for your SEO, you'll probably start to earn natural backlinks, which will do wonders for strengthening up your pages for specific rankings. Links are still powerful for building incoming authority, and your effective SEO will start to attract them regularly.
This phase is perfect for adding content and making sure it's of high-quality and well-researched. Comprehensive and well-written posts and articles tend to rank high, so it's worth putting in the appropriate time to make sure your job is the best around. The web is getting older, and almost every type of article already exists. If you want yours to rank, it's worth ensuring it has incredible information that isn't available elsewhere online.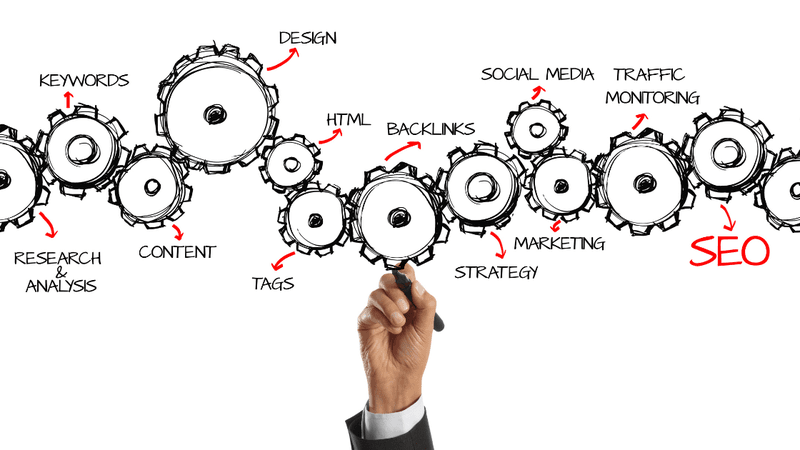 Run Hard and Leave Your Competitors Behind with a Successful SEO Strategy
The final stage for your SEO is the running part when you can sprint towards your most crucial long-term objectives. With a fantastic foundation in place, it becomes significantly easier to rank new pages. At first, you have a few backlinks and social mentions. Over time, that changes, and you have a better profile, which leads to more organic traffic and rankings.
With traffic coming in at a steady rate and conversions climbing, adding more to your SEO budget is natural. You'll most likely want to invest in some of the features which you have been holding out for when the profits roll in. SEO adds a ton of value, especially over the long term. All of those organic referrals do wonders to build the credibility, authority, and sales of a website.
SEO and conversion optimization go hand in hand and are worth working on together in the later phases of your program. It's one thing to get traffic, but what matters more is to get sales. Tweaking your landing pages and offers to match inbound visitors and their interests is an excellent way to push conversion rates to new highs. Organic traffic converts better than paid, so the appearance of more search traffic signals that your conversion rates are about to rise.
Since you're in the running phase, it's time to think more strategically about running the race. Do you focus on tactics that hold short-term results, or do you have a grander plan? With some SEO value already happening, it becomes easier to leverage search to achieve business objectives. However, it all starts with knowing how to convert and keep the customers that arrive. SEO no longer exists in a vacuum because of reviews and social sites. People talk about the results they get.
SEO brings people in, but it's providing the ultimate customer experience that will turn them into lifelong customers. They will only be loyal to your brand when they can say that they're fans of your products and the service you provide. SEO gets easy for companies with an excellent reputation because their happy customers help them perform routine marketing functions.
Once you recognize that SEO is a long-term business practice, the whole thing takes on more meaning. The SEO steps will happen in their time, but the result is qualified traffic and sales. Every business that operates online needs more search engine referrals to survive. SEO remains the best way to ensure a steady stream of traffic. Without it, you'll need to pay for ads until the end. Even companies that already advertise massively benefit from SEO because it lowers their costs overall.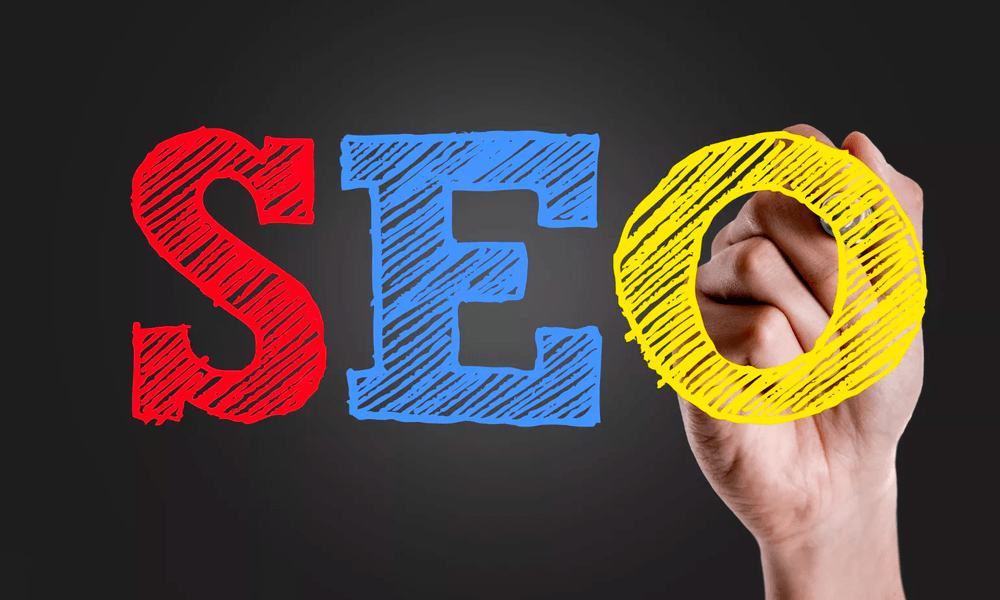 Ready to Develop a Successful SEO Strategy for Your Business?
Now that you're ready to begin, you may want to head to the Keyword Planner tool to plot your strategy. Starting with low-competition keywords is the optimal way forward for any company that's just crawling. It will help you learn the process while you amass the necessary resources to achieve more meaningful goals. If you still need help, reach out to our Google Analytics consultants today for a free strategy session.