If your business is just getting off the ground, the single most important thing you can do to get your company noticed is to get it listed on Google. When someone wants to find something online, Google is their first stop and having your business properly listed on the platform helps boost your visibility in the search engine.
In this blog, we'll explain the steps necessary for you to know how to get listed on Google and ensure potential customers can find your business when they search for what you provide. We will walk you through a key set of steps in order to get your business the recognition it deserves.
What is Google My Business?
Google My Business is the key to getting your business listed on the world's largest search engine: Google. With over 3 billion searches done on Google a day, it's essential that businesses utilize this tool in order to reach as many potential customers as possible.
Google My Business (GMB) is a free online tool that businesses can use to create and manage an online presence on Google, including showing up on Google Maps and in local search results. With GMB, businesses can easily create and edit their profiles, upload photos, respond to reviews, display business hours, create GMB posts, and more. It's a powerful marketing tool that not only helps businesses to be found across the web but that also helps potential customers find their way to the businesses' physical locations.
Overall, Google My Business is a must-have for any business that wants to be successful long-term. Not only is it easy to sign up, but it gives businesses the power to increase their visibility on both the web and the maps. With a GMB profile, businesses of all sizes have the potential to connect with customers and drive more people to their physical locations.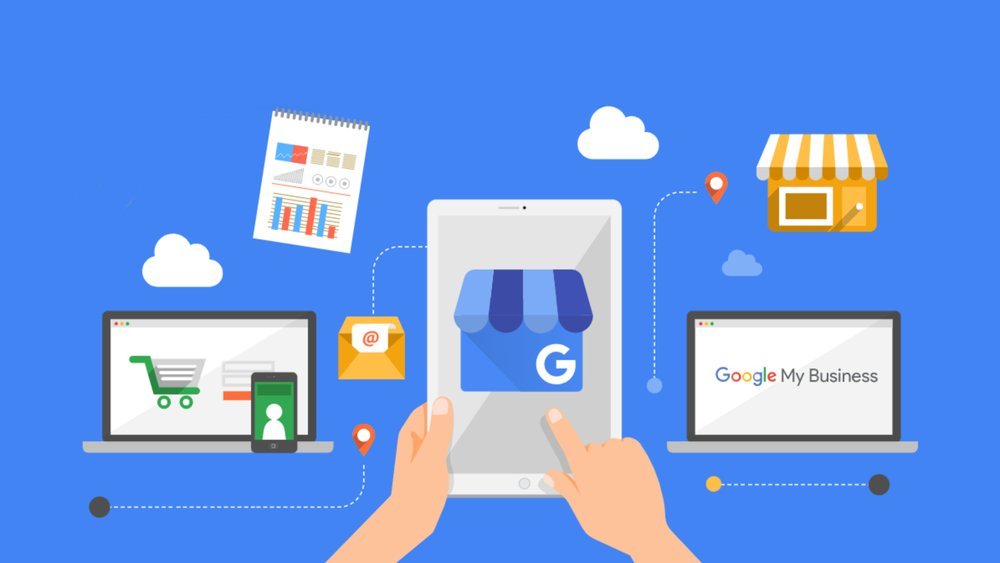 The Benefits of Knowing How to Get Listed on Google: Reaching Customers Easily
Google My Business and Google Maps both make it easier for customers to find you online by allowing you to create a verified listing for your business. When customers search for businesses in their area, your business's profile will appear in the results, giving them access to important information like your address, phone number, and opening times. This makes it easier for customers to find you and get in touch, so they're more likely to become loyal customers.
Having a verified listing on Google also boosts your visibility and credibility. Google's algorithms favor businesses that are listed on Google My Business and Google Maps, meaning your business is more likely to appear at the top of the SERPs. This increases the likelihood that customers will find your business first, driving more traffic and potential sales. Furthermore, with a verified listing, customers can leave reviews about their experiences with your business – this not only helps you to appeal to potential customers, but also demonstrates the quality of your service.
Bottom line? Understanding how to get listed on Google My Business and Google Maps provides all the benefits of a reliable business, allowing customers to find you quickly and boosting your visibility online. Make sure your business is listed on Google today and watch your customer base grow!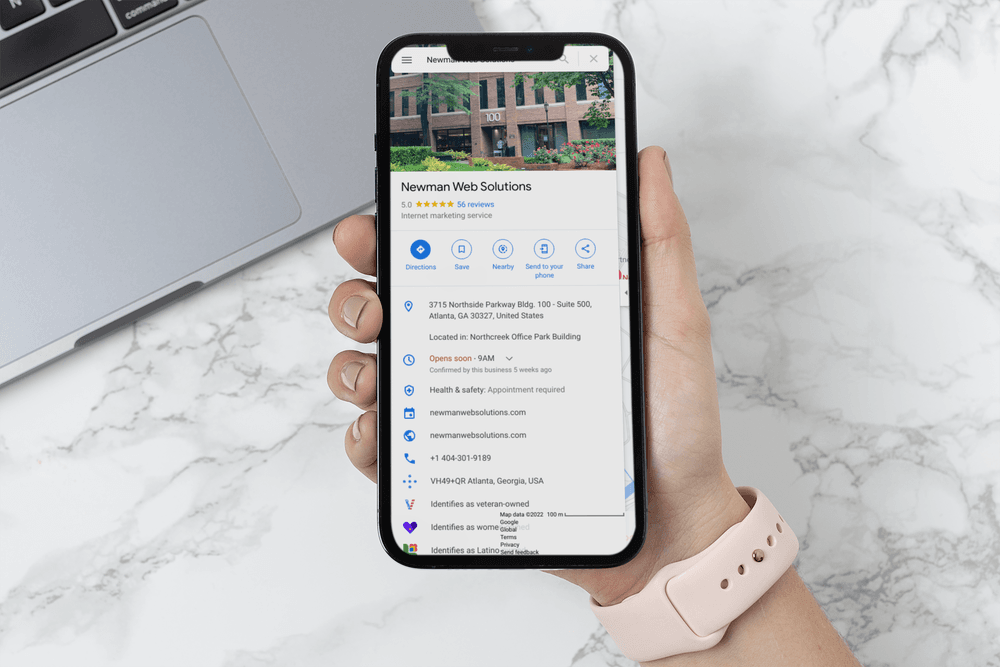 Understanding SEO for Google Listings: Unlocking the Secrets of SEO
Are you wondering how to get your business listed on Google Maps? Local SEO, or Search Engine Optimization, is key to ensuring that potential customers can find you on Google. SEO is the practice of ensuring that your website is readily visible when relevant keywords or phrases are used in searches. To get your business listed on Google My Business, you first need to understand the basics of SEO.
At its core, SEO is all about making sure websites are easy to find and rank highly in search engine results. This is accomplished by identifying and targeting relevant keywords, optimizing title tags and meta descriptions, creating high-quality content, improving website speed and usability, and building a reputation on social media. By following these guidelines, businesses can achieve higher visibility and be more likely to appear in search results for popular keywords.
Google My Business is an important part of a successful SEO strategy, as it allows businesses to feature their information prominently on Google Maps. It is especially helpful for local customers who are using their smartphones to search for nearby businesses. To get listed on Google My Business, businesses should start by creating a profile and adding relevant images, videos, and links. Afterwards, it is important to provide contact information, opening hours, and location details. Finally, the business should optimize their profile with relevant keywords.
SEO is essential for anyone looking to make their business more visible online. With the right optimization techniques, businesses can get listed on Google My Business and enjoy increased visibility on Google Maps. By understanding the basics of SEO, businesses have the power to improve their reach and attract more customers.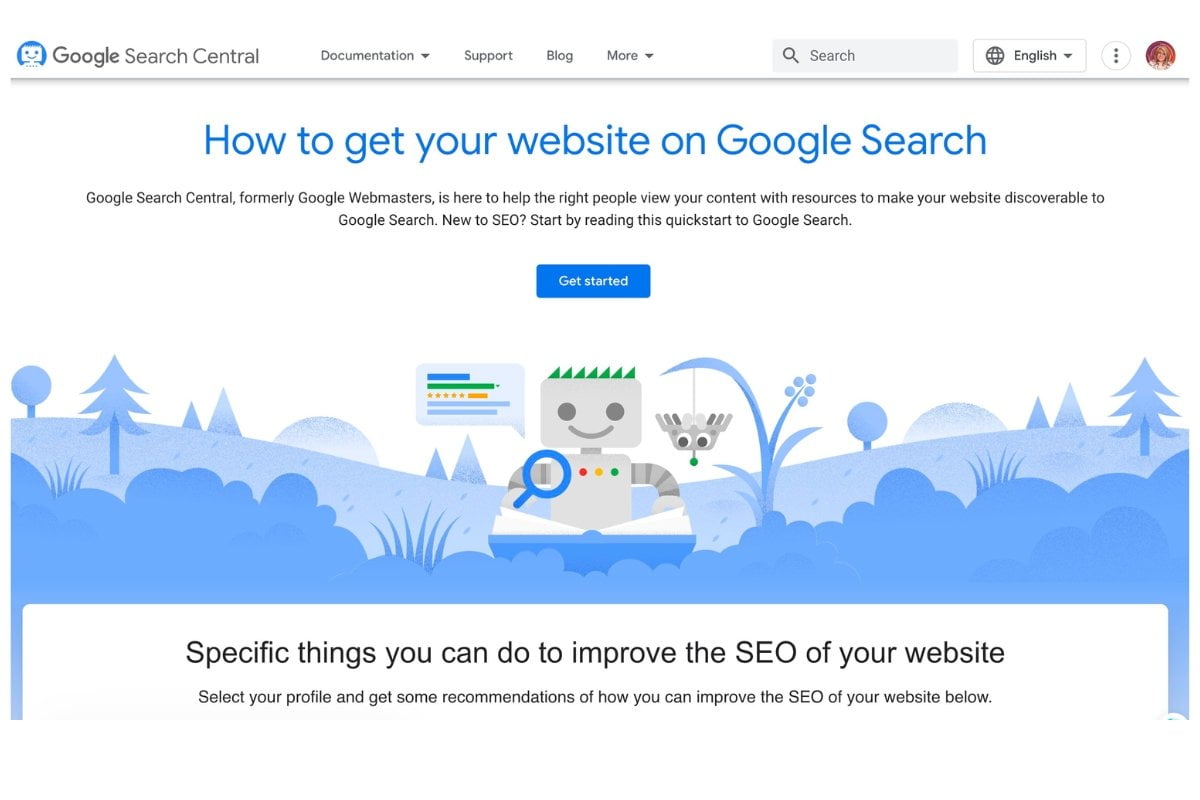 Unlocking the Power of Google My Business: A Step-by-Step Guide
Are you ready to find out how to get listed on Google My Business and Google Maps? You're in the right place! This guide will walk you through the steps to getting your business listed on Google My Business and help you unlock the full potential of this powerful marketing tool.
Whether you're new to the world of online marketing or an experienced digital marketer, setting up a Google My Business profile is a no-brainer. With a few clicks, you can get your business listed on Google, attract more customers, and appear in local Google search results.
So let's dive in and explore the steps for creating your Google My Business profile and how to get listed on Google. Here's what you'll need to do:
Create an account. The first step in setting up your Google My Business profile is to create an account. It's easy and free – all you'll need is a valid email address.
Verify your business. Once you've created an account, you'll need to verify that your business is real and located where you say it is. You can do this by entering your business information in the verification window, or by using a postcard or phone number associated with your business.
Accurately describe your business. Once you've verified your business, make sure to accurately describe it in your profile. Include as much information as possible, such as your business type, hours of operation, and any services you may offer.
Add photos. Don't forget to add photos of your business. You can include shots of the interior, exterior, and team members.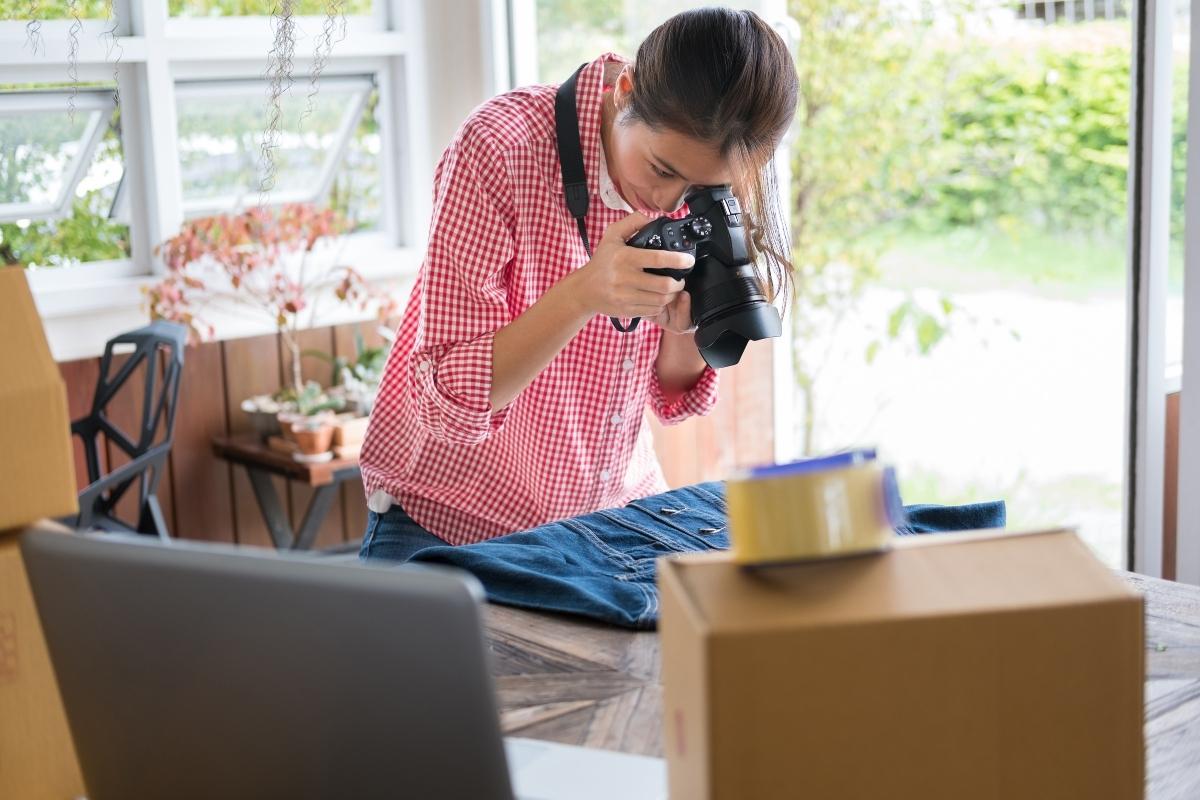 Maximizing Your Visibility Through Google My Business
Optimizing your GMB listing with the right information and imagery can help boost your online credibility, thereby increasing the likelihood of obtaining more customers. Here are a few tips to make sure you get the most out of your Google listing:
Ensure your profile is accurate and up to date: Make sure all of your contact information and business details are accurate on your GMB page. Providing accurate hours of operation, as well as website and social media links can go a long way towards helping customers find what they need.
Utilize photos and videos: Photos and videos are great for boosting engagement and providing potential customers with a better understanding of what you have to offer. Take advantage of the opportunity to upload images or 360-degree virtual tours to really showcase the best parts of your business.
Include a call-to-action: Add a link for your website, or an offer of a free consultation, to make sure that visitors can easily find what they need to take the next step.
Utilize the reviews feature to connect with customers and respond to reviews – this will show that you care about their experience and are dedicated to providing them with the best service
By taking the time to optimize your GMB listing and make sure all of the details are accurate and up to date, you're helping ensure that potential customers can find the information they need when they need it. Ultimately, this can go a long way toward improving the visibility of your business and helping you reach new customers!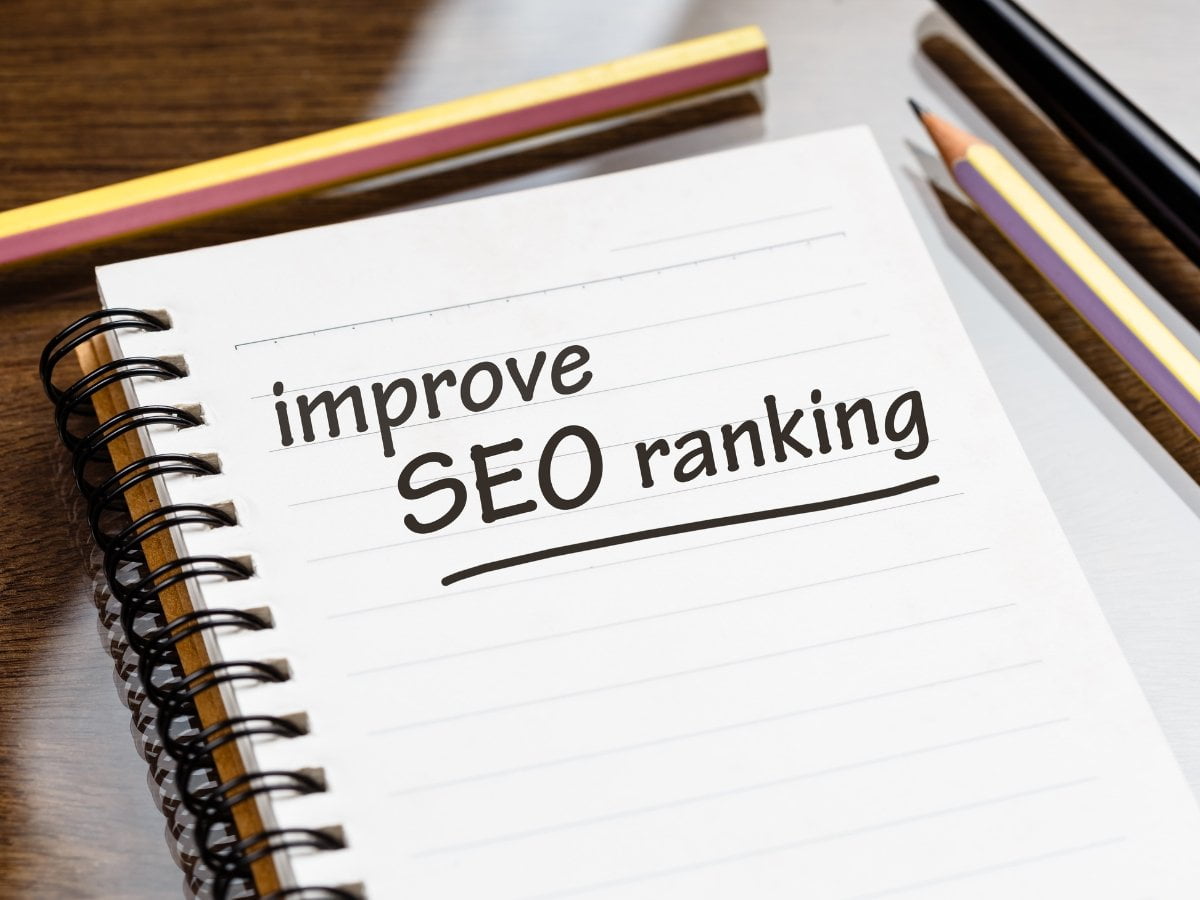 Achieving Visibility with Google My Business Reviews
Reviews provide a great way to show potential customers that your business is reliable and trustworthy. Gathering customer feedback also gives you valuable insights into your company's strengths and weaknesses, and can be used to make informed decisions about changes or improvements.
Fortunately, getting reviews is easier than ever. With features such as automatic review requests after a purchase or service has been completed, you can get more reviews in no time. You can also set up surveys to track customer satisfaction and actively solicit reviews from customers through word-of-mouth marketing and online campaigns.
Making sure your Google My Business listing stands out from the competition isn't always easy, but with the right approach, you can reach out to more potential customers, build trust, and increase your chances of success. Through strategically utilizing customer reviews, you can get the recognition and traffic your business needs to succeed.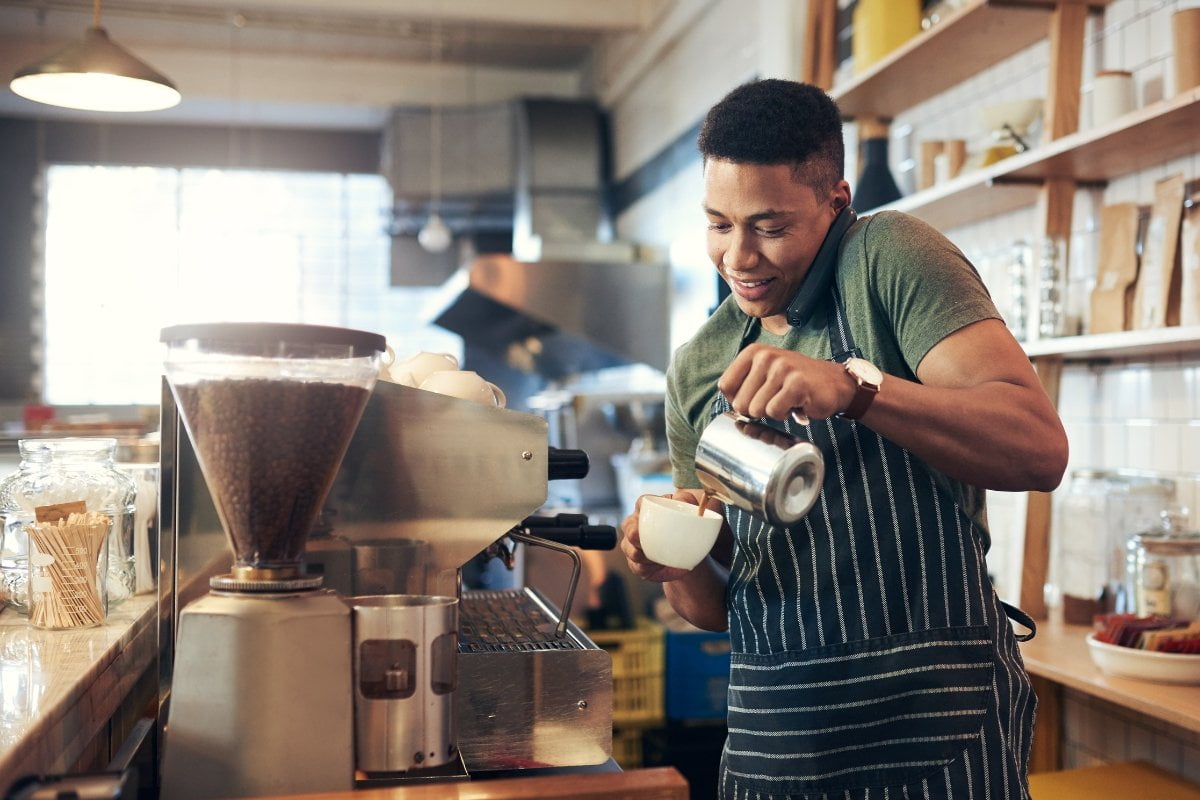 Turning 'Map Views' into Real Customers: Reporting & Measuring Your Listing's Performance
Getting your business listed on Google My Business and Google Maps is just the first step in creating a successful online presence — the next step is understanding and measuring your listing's performance. After all, your ultimate goal is to attract real, live customers to your business, not just map views! Knowing how your listing is performing can help you figure out if your efforts are meeting that goal or if you need to adjust your strategy.
Reporting and measuring your Google Maps listing's performance can be done in a variety of ways. One of the most important metrics to track is "map views," which records how many times your business has been viewed on Google Maps. This helps you understand how many people are seeing your business, so you can start to get an idea of how effective your listing is at getting eyeballs on it. Aside from this, you can research how other businesses with similar offerings as yours are doing and gauge your own success and growth against them.
Another measure of your listing's performance is tracking the engagement levels of your customers. This could include metrics such as how many reviews are posted about your business, how many people are taking directions from your listing, or how many visits your website receives from potential customers who found it through your Maps listing. Engagement levels help you determine if your listing is helping to grow your customer base and inspire loyalty amongst existing customers.
At the end of the day, it is essential to find the metrics that will accurately indicate if your Google Maps listing is leading customers to your business. Once you have identified these metrics, you will be able to accurately report and measure your listing's performance.
Unlock the Potential of Your Business and Find Out How to Get Listed on Google Today!
If you're looking to grow your business, knowing how to get listed on Google is critical. Not only will customers be able to easily find you, but it'll position your business as an authority in your field. However, getting listed on Google can be a tricky process – and this is where Newman Web Solutions comes in.
At Newman Web Solutions Agency, we specialize in Google Business Profile services. Our team of experts knows the ins and outs of getting your business the visibility it deserves. With our help, you'll be able to get your business listed on Google quickly and effectively, so you can start reaping the rewards.
We'll make sure that your GBP profile is complete and up-to-date, so customers can accurately find and review your business. We'll also add additional content to your GBP profile to help boost its credibility and ranking within search engine results. Plus, we'll ensure your GBP profile includes images, contact information, and business description that accurately reflects your brand. It's important to get it right, removing your business from Google maps can have a negative impact.
Getting your business listed on Google doesn't have to be a challenge. With our GMB management services, you'll be able to unlock the potential of your business and grow your customer base. Contact us today for a free strategy session to learn more about how we can help you get listed on Google!