Have you ever wished you could gather more accurate feedback from your website's visitors? With website surveys, you can do just that! Website surveys are an easy and efficient way to collect valuable insights about your website's effectiveness and customer satisfaction. In this article, we'll discuss the key steps for creating effective website surveys to help you make informed decisions about your website.
Benefits of Using Website Surveys
Website surveys provide businesses with an invaluable way to measure customer opinions, opinions, preferences, and feedback within their target markets. This allows businesses to better understand how consumers interact with their websites and make data-driven decisions about improvements. Through website surveys, businesses gain the ability to spot patterns and trends in customer behavior, identify weaknesses in the website's design, and obtain anecdotal evidence for their marketing efforts.
Besides providing valuable information, website surveys also have other advantages. They can help increase customer engagement, foster loyalty between customers and businesses, and simplify the development and launch of new products and services. Furthermore, website surveys have an edge over traditional surveys as they allow companies to reach a wider and more diverse audience. This makes it easier for businesses to customize their surveys for specific audiences and target groups.
Crafting an Effective Website Survey
Are you looking for a way to improve your website? By creating an effective website survey, you can gain important reliable data to help you make informed decisions about how to optimize your site. To ensure you get the most out of your website surveys, here are four key steps you should follow:
Start by crafting a clear and concise survey introduction – Introductions are incredibly important as they set the tone for the entire survey. Use this space to explain why you're collecting information and how the survey taker can help. This will encourage more people to complete your survey.
Create questions that are straightforward and easy to understand – Keep the questions simple and let the respondents answer in their own words. If the questions are too complex, the participants may not be able to answer correctly or provide valuable feedback.
Make the survey relevant to users – Frame the questions in a way that makes sense for the user. This means including questions that are clear and concise and will provide value to them. Keep the survey short and make sure the users understand why their opinions are important.
Offer incentives – Take advantage of the power of motivation. Consider offering small rewards or rewards points after the user completes the survey. This will encourage users to complete the survey and make them feel rewarded for their input.
Make sure you give respondents plenty of options to choose from – This helps ensure that the answers you collect are thoughtful and that the survey is beneficial for any further research and analysis.
Creating a well-thought-out website survey with the above steps in mind can help you gain the valuable feedback you need to make the best decisions for your website. With the right survey, you can uncover useful insights and make your website better, faster.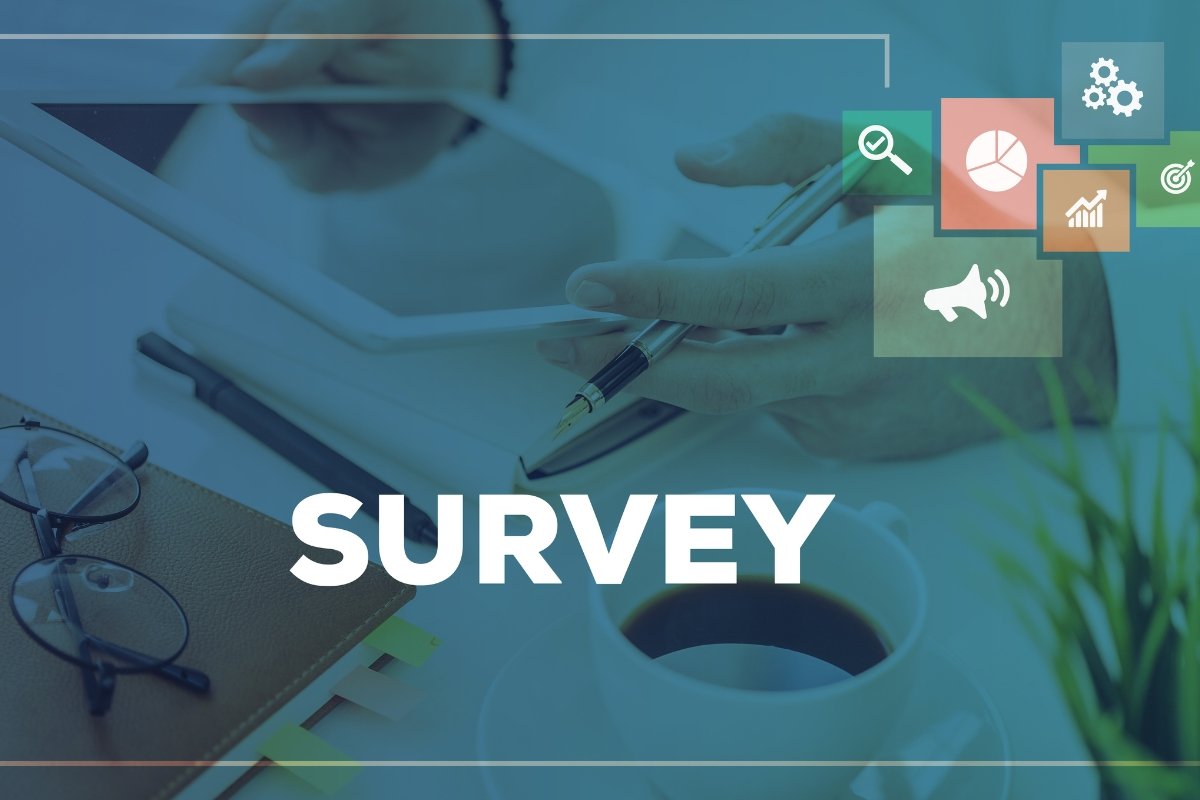 Making the Survey Visible: A Necessity for Collecting Valuable Feedback
In order for website surveys to be effective and yield valuable feedback, you must make sure the survey is visible to your target audience.
Visibility of a website survey is absolutely necessary for collecting significant, valuable information from your target audience. Without proper visibility, you won't be able to reap the full benefits of collected feedback. After all, what good are surveys if no one can see them or knows they exist?
Fortunately, there are a few key steps you can take to ensure your survey is seen by as many people as possible. Here are four strategies to get you started:
Advertise: Utilize social media platforms, email newsletters, blog posts, and even creative visuals to get the word out about your survey.
Add a Banner: Place banners directly on your website's homepage or other designated WordPress landing pages to give visitors a quick glimpse of your survey.
Leverage Your Network: Collaborate with influencers, bloggers, and other like-minded professionals in your industry and ask them to promote your survey among their networks.
In conclusion, visibility is key when it comes to website surveys and collecting valuable feedback from your target audience. By following the recommendations outlined above, you can increase the visibility of your survey and gain insights that will help you make better business decisions.
Analyzing and Implementing the Survey Results: Making Meaningful Changes
Website surveys are a great way to collect valuable feedback and improve user experience. But what do you do once you've collected the data? Analyzing and implementing the survey results can be a daunting task. Here are four steps you can take to make sure you're getting the most out of your survey data:
Thoroughly Review the Surveys: Take the time to look at the entire survey, not just the aggregate results. Analyze individual responses to get a sense for patterns and potential issues.
Identify Trends and Patterns: Look for trends that appear across multiple surveys. If a similar issue is reported more than once, it's likely it needs to be addressed.
Prioritize Solutions: After identifying the most pressing issues and opportunities, prioritize which solutions should be implemented first. Focus on making the biggest changes first.
Take Action: After selecting the solutions, act quickly to make the necessary changes. You may need to work with developers or other stakeholders in order to effectively implement the changes.
These are the four steps you can take to ensure you get the most out of your website survey results. By carefully reviewing the data, identifying patterns, prioritizing solutions, and taking action, you'll be able to make meaningful changes that will improve the customer experience.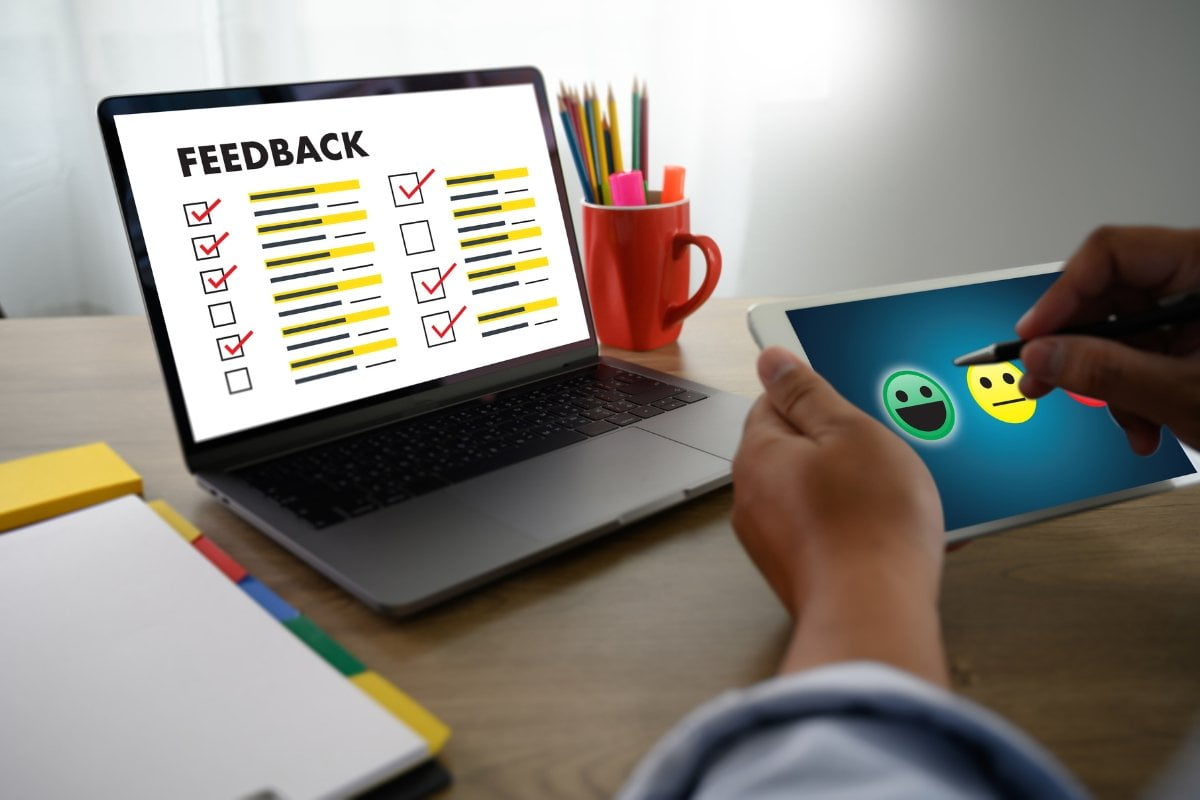 Reap the Benefits of Website Surveys
We know how hard it can be to collect valuable feedback from your website users. That's why the Newman Web Solutions Agency is here to help! With our free strategy session, we'll provide you with the answers you need to create effective website surveys that will help you gain invaluable insights into your website's performance.
From crafting the right questions and choosing the right platform to analyzing the results and taking action, our experts can guide you through this whole process. Don't wait; contact us now to get the guidance you need to take your website surveys to the next level.