If you are looking to expand your business's reach on the internet and gain an edge over your competitors, Google My Business Posts are the way to go. With the increasing demand for digital presence, it is essential to have a comprehensive strategy for your company's presence, and utilizing Google My Business Posts is a great way to do so.
This blog post will be focusing on the best practices for optimizing your presence and maximizing your reach with Google My Business Posts. We will explore which types of posts are the most effective, how often to post, and what content should be posted for maximum engagement.
Boost Your Visibility: How to Ace Google My Business Posts
After reading this blog post, you will have a better understanding of how to utilize this powerful tool to reach new customers and gain competitive advantage. Let's dive right in and learn how to maximize your reach with Google My Business Posts!
What is Google My Business?
Google My Business (GMB) is a powerful tool that can help businesses increase their visibility and presence in the local market. With GMB services, businesses can create and manage their own Google profiles, which include vital details such as contact information, business hours, and photos.
Additionally, GMB gives businesses an opportunity to provide content through snippets, posts, and reviews to engage with customers and increase brand awareness. However, to make the most of GMB, businesses need to stay up-to-date with the ever-changing best practices. With this article, we'll discuss how to optimize your GMB posts for maximum impact.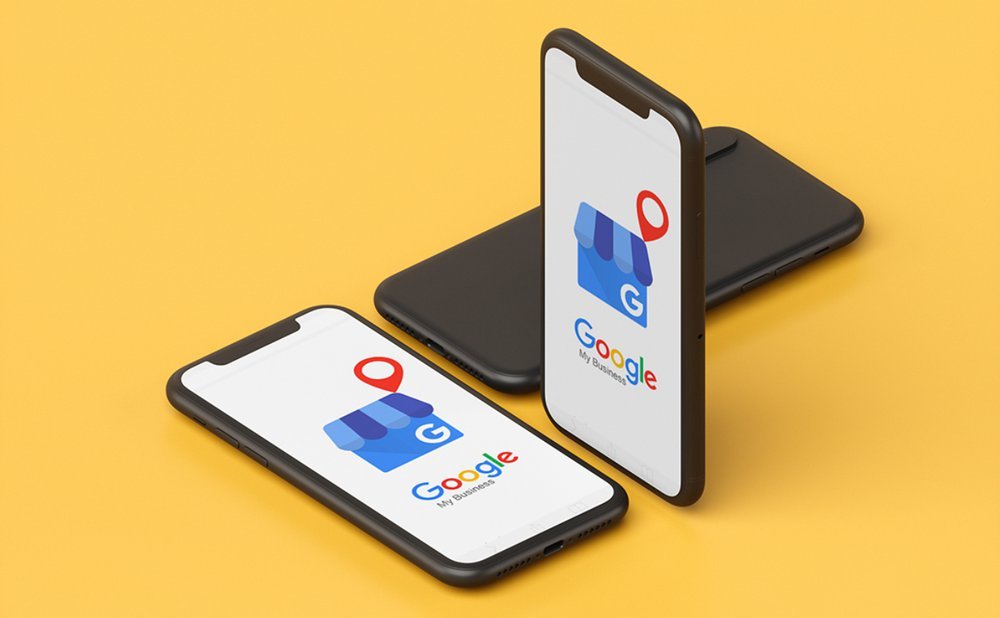 Benefits of Google My Business Posts
Google My Business Posts are a great tool to boost the visibility of your business online! Google My Business Posts provide a valuable opportunity for businesses to engage and reach their target audiences.
By taking advantage of these posts, businesses can increase their visibility on Google and reach potential customers in a more efficient and effective way. Through these posts, businesses can share important announcements, new products, interesting blog posts, promotional offers, and more. Plus, these posts are also a great way to build relationships with customers and create a more personal connection with the people who come across your business online.
Moreover, with the use of Google My Business Posts, businesses can boost their SEO rankings for local search as well. These posts appear in the Knowledge Panel which is the area at the top of the SERPs (search engine results pages). This increases the chances of potential customers seeing your business when they search for related services or products.
Overall, Google My Business Posts are an invaluable tool for businesses to enhance their online visibility, engage their audiences, build relationships with customers, and improve their SEO rankings. With the right strategy, businesses can unlock the full potential of this powerful tool and reap the many benefits it provides.
Creating an Effective Post with Google My Business: Best Practices
Google My Business is a powerful tool that can help you promote your business and create real connections with potential clients. However, to make the most of this platform, it's important to understand how to create an effective post.
When creating a post on your Google My Business page, think about what sort of content will resonate with your audience and make them want to take action. Content should be engaging and relevant to your audience, and you should use keywords that are associated with your business. It's also important to incorporate visuals, such as images and videos, as it is proven to result in more engagement.
Furthermore, consider posting offer and special updates to boost engagement by providing your followers with an incentive for interacting with your content.
Finally, make sure to provide links to other platforms or pages, where customers can find more information about your business or even purchase products or services.
By following these best practices, your posts will be effective and engaging, helping you to establish a strong presence on Google My Business and draw in new customers.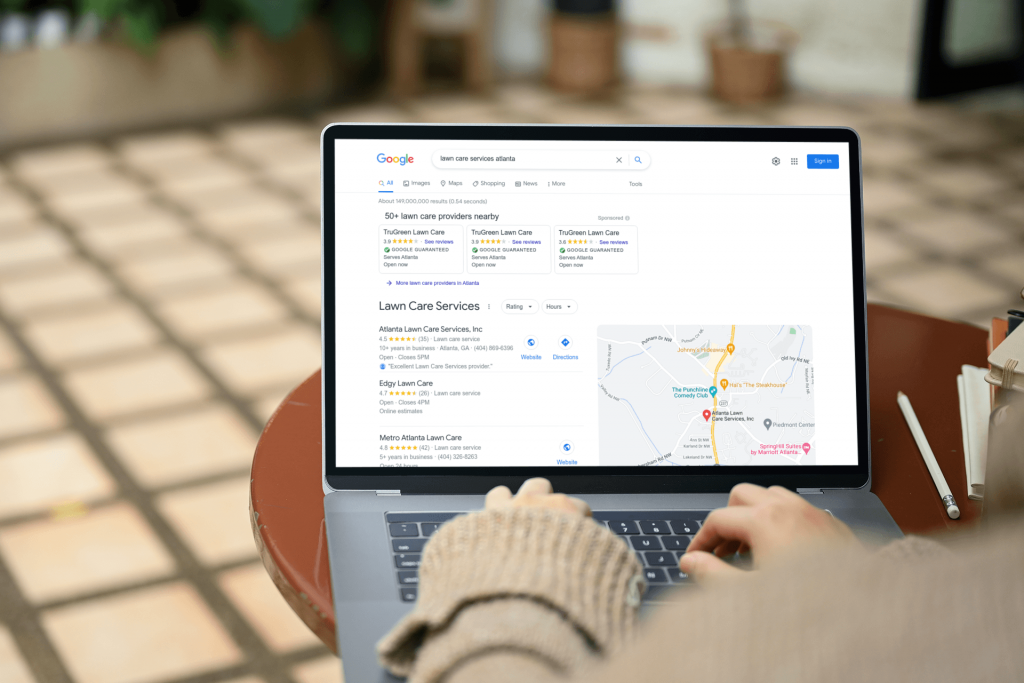 Optimizing Your Google My Business Posts for SEO
If you want to make sure your business is getting seen online, one of the most important things you can do is optimize your Google My Business (GMB) posts for search engine optimization (SEO).
SEO is an important factor in any online marketing strategy and GMB posts are no exception. With the right optimization strategies, you can ensure that your GMB posts are seen by the right people and appear higher in the SERPs (Search Engine Results Pages).
Here are some of the best practices for optimizing your GMB posts for SEO:
Use keyword-rich titles – Titles should include relevant keywords that describe the content of your post. This will help it rank better in SERPs.
Include relevant images – Images should be included in GMB posts, as they help to engage viewers and are also indexed by search engines.
Utilize hashtags – Hashtags are a great way to make your posts more findable and help them to rank higher in SERPs.
Link to other content – Internal links to your website and blog will help to keep visitors engaged and also help your posts to rank better in SERPs.
By following these simple best practices for optimizing your GMB posts for SEO, you can ensure that your posts reach the right audience and perform well in SERPs.
Ensure Maximum Impact with these GMB Post Image Guidelines
With images being an integral part of a Google My Business (GMB) post, it is important to know the best practices for GMB post images to make sure that you're getting the maximum impact out of them. It is not enough to simply add an image to a post and call it a day. With the right guidelines in place, you can be sure that your posts are using the best images possible and that they will draw the attention of your customers.
When creating images for a GMB post there are three key guidelines to keep in mind: clarity, consistent branding, and size. Clarity is essential to ensure that your message is conveyed accurately and quickly. Consistent branding across your posts is a great way to make a connection with customers, ensuring that they recognize your posts. Lastly, the size of the image should be right for the platform. Depending on the presence you're posting to, you might need to adjust the size accordingly or risk having your post cut off.
By following these guidelines when creating your GMB post images you can be sure that your posts are making the maximum impact on your customers. From achieving the best clarity to staying up to date with sizing, let these GMB guidelines for post images ensure that your posts are optimized for maximum visibility.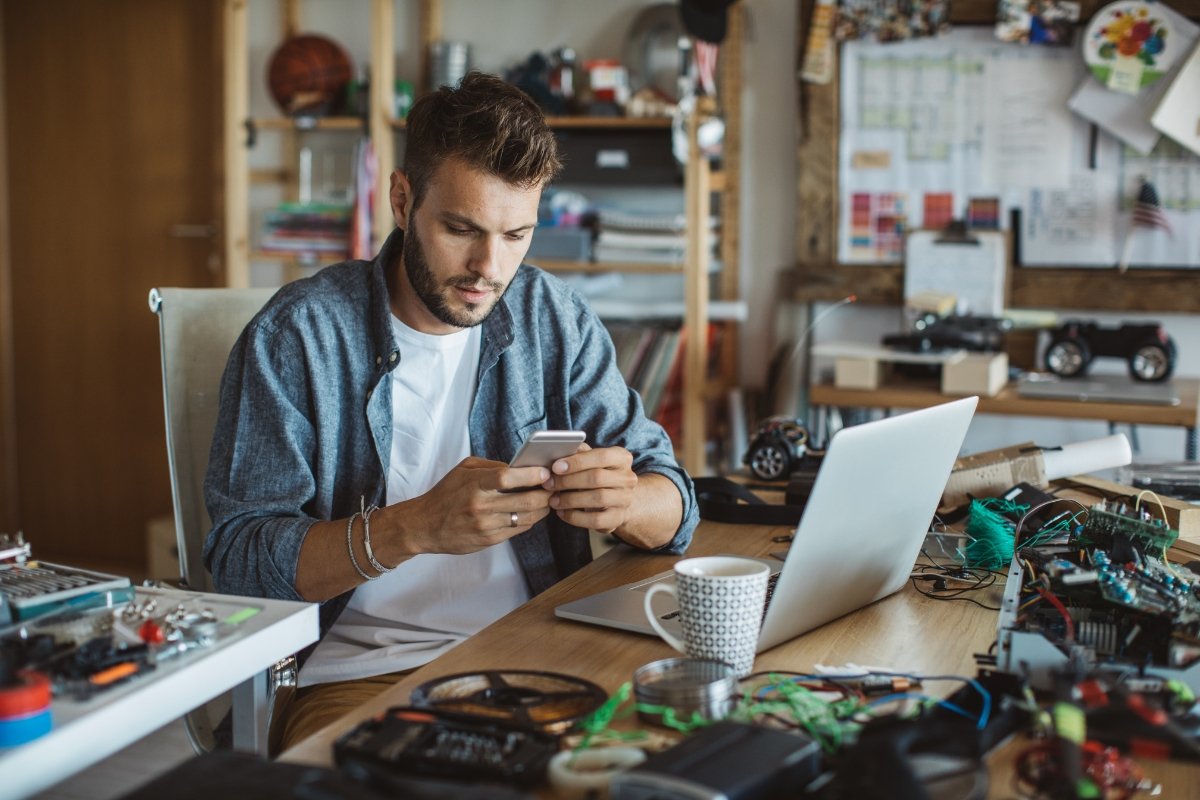 GMB Posts Image Restrictions: Keeping Your Visuals Compliant
Using Google My Business (GMB) posts to promote your business online can be an invaluable tool. As a bonus, it's free and easy to use. However, it's important to be aware of the restrictions that come with sharing visuals associated with your posts. In order to ensure your content complies with GMB's guidelines, there are some basic rules to keep in mind when selecting or creating images for your posts.
To begin, nothing should appear in the images associated with your post that could be used to contact you outside of the GMB platform. This means no phone numbers, email addresses, website links, etc. This is to ensure that users are interacting with businesses directly through GMB and not slipping through the cracks. The only information appearing on the image should be your brand name or logo, which is a great way to build your digital presence anyway.
In addition, images must not contain any sexual, violence-related, or other adult-oriented content. This is to ensure the safety and control of the GMB platform as a whole.
Finally, your images must not include any money or currency. This is because GMB does not provide a payment service.
If you follow these simple rules before posting your images, you will be well on your way to flourishing with Google My Business posts. Make sure you review the GMB guidelines in their entirety before getting started to ensure your content is visible, compliant, and professional.
Creating a Strategy for Google My Business Posts
Having a strategy for your Google My Business posts can be crucial in helping your business stand out online. This strategy should include understanding the best practices of creating these posts, knowing what type of content to share, and utilizing analytics to measure the success of your posts. With these tactics, you can tailor your Google My Business posts to fit your brand and enhance your visibility on the internet.
Firstly, it's important to understand the best practices for creating quality posts. To start, create meaningful content that not only resonates with your target customers, but will also provide value for them. Additionally, post regularly to keep your customers up to date with new information and to keep your business top of mind. Keep your posts interesting and engaging by including photos and videos when possible, as visuals tend to draw more attention. Finally, pay attention to the length of the post. Make sure you keep the post concise and relevant to the message you want to convey.
Next, think about the different types of content to share in your posts. You can use Google My Business posts to showcase your products and services, announce specials and sales, provide reminders about upcoming events, or even to talk about industry news. Find content that links back to your brand and encourages customers to explore your business further.
Finally, track the performance of your posts with Google's analytics. Monitor the number of clicks and views on your posts, who is engaging with it, and the demographics of those who do. This will help you understand the impact of your posts and any changes you need to make.
By incorporating these practices into your Google My Business post strategy, you can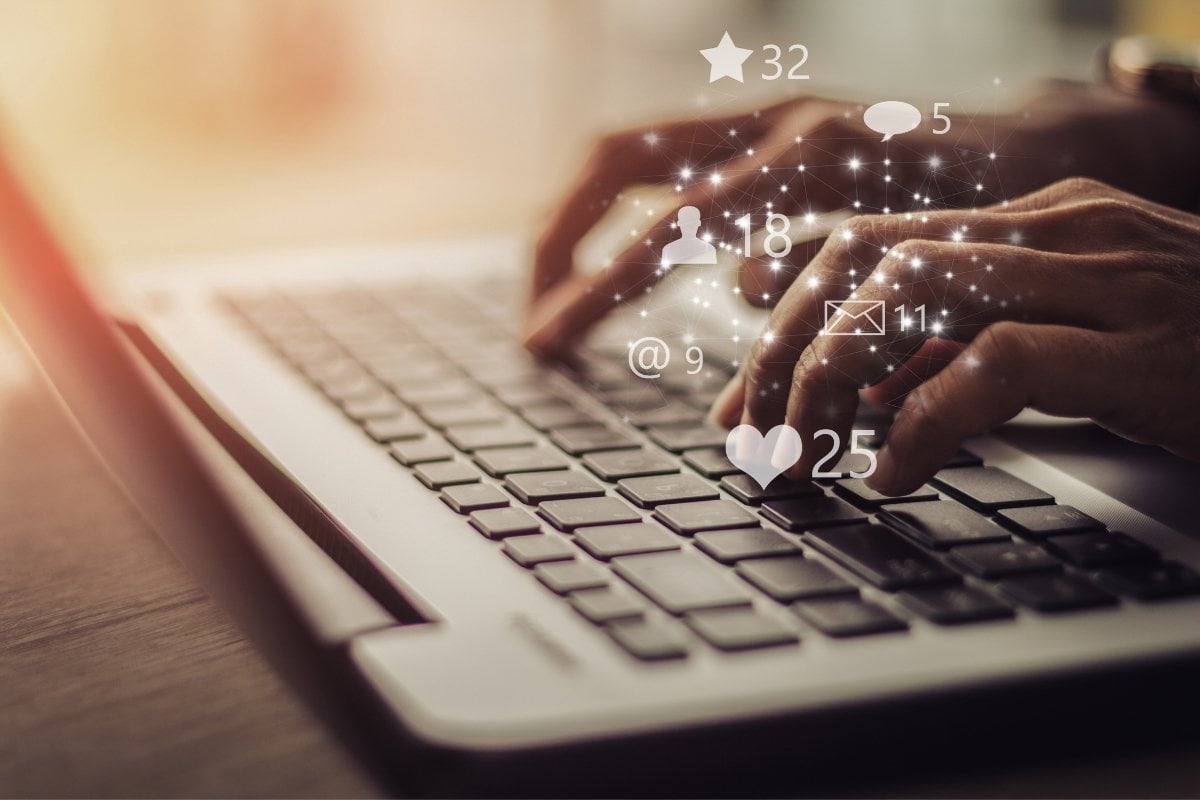 Repurposing Content for Maximum Impact
Google My Business provides businesses with an incredible platform to reach prospective customers. Leverage your Google My Business posts to share fresh content, special offers, and more. Here are some tips to get the most out of your Google My Business posts by repurposing content:
Share Your Best Posts Again: Find your posts with the highest engagement and share them again to reach a larger audience. This is an easy way to reach new customers and build relationships with those who have already engaged with your content.
Refresh Old Posts: Put a twist on your old content by adding new photos or a video. Take the opportunity to come up with a witty caption that can help draw further attention to the post.
Share Your Blog Posts: Turn blog posts into an attractive snippet on your Google My Business post. If you have an interesting article, share it as a post. Add a caption that piques people's interest and encourages them to read the blog post.
Take Advantage of Holidays: Promote holiday-related content to capture the attention of the season. Share content that can be repurposed throughout the year using holiday email marketing campaigns.
Repost User-Generated Content: Don't forget to share user-generated content to showcase real customers engaging with your product. Reposting posts can be a great way to show appreciation for customers and generate new leads.
Using these tips for repurposing content can help make sure your Google My Business posts have maximum impact. Give them a try and watch your engagement levels soar!
Leveraging Other Social Media Platforms for Google My Business Posts Best Practices
Social media is an important tool for small businesses, with more and more companies setting up and maintaining accounts across different platforms. Leveraging other social media platforms when creating and sharing Google My Business posts can help amplify your content and reach a bigger audience.
Here are some best practices to keep in mind when leveraging your other social media accounts for your Google My Business posts:
Make sure that all your accounts are linked and connected so that when you post a Google My Business post, it can be shared across all your other social media platforms as well.
Try to use consistent branding across all your social media accounts – using the same profile image, cover photo and content style on each account will help customers recognize your brand instantly.
Utilize hashtags that are relevant to your industry to help boost engagement and encourage people to discover your posts.
Use visuals whenever possible to make your posts more eye-catching and increase engagement.
Focus on quality over quantity; create high-quality posts that will attract and retain customers.
Following these simple best practices can make it easier to leverage your other social media accounts for your Google My Business posts, allowing you to share more engaging content and reach a wider audience.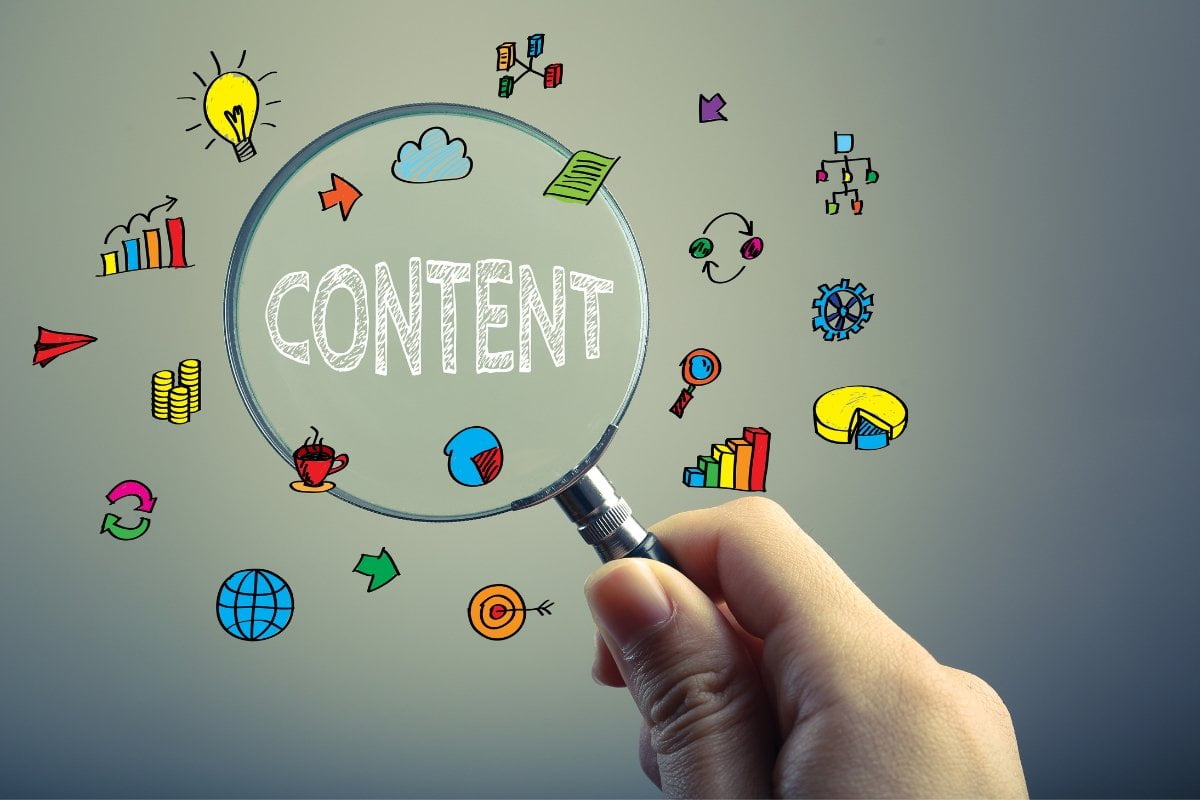 Keeping Up with Recent Trends in Google My Business
No matter the size of your business, staying on top of the latest Google My Business (GMB) best practices is key to staying ahead of the competition. With the ever-changing landscape of the internet, it's important to keep up with the latest trends and tips related to GMB in order to ensure that you're making the most of the platform. In this blog post, we'll discuss the top GMB posts best practices to help you stay up-to-date on the newest trends and maximize the effectiveness of your GMB posts.
From providing helpful information and staying true to your brand's voice to creating a comprehensive post structure and using compelling visuals, there are plenty of ways to optimize your GMB posts and reach more potential customers. By following these GMB posts best practices, you'll be able to create content that resonates with your target audience and rank higher in Google search results. Let's get started and explore the GMB posts best practices you need to know.
Staying on Top of Your Reviews
When utilizing Google My Business (GMB) posts for your business, it's essential to consider the impact of online reviews. These reviews are a reflection of your business and, therefore, need to be taken seriously. As a business owner, you should always be aware of what people are saying about you and use GMB posts to address any potential concerns that might arise.
Additionally, creating a plan to actively solicit and respond to reviews can help ensure your customers have a positive experience with your business—which in turn could lead to more positive reviews, greater visibility on Google, and increased online sales. When it comes to staying on top of your online reviews, Google My Business posts should be an essential part of your strategy.
Get the Most Out of Your Google My Business Profile with Newman Web Solutions
Google My Business (GMB) can be a powerful tool for marketing your business online, but it's important to make sure you're using Google My Business correctly. Newman Web Solutions provides expert GMB management services to help you optimize and manage your Google My Business profile, review management and posts. With our experience and best practices, we can help you get the most out of your GMB profile.
Our (GMB) Google business management services include setting up and optimizing your GMB profile, monitoring your profile's performance, actively responding to customer reviews and engaging with customers on GMB posts. We are also adept at creating GMB posts with search engine optimized content. With these services, you can take advantage of the many benefits of having an active presence on Google My Business such as improved SEO rankings, increased website traffic, better customer engagement and more.
At Newman Web Solutions Agency, we understand the importance of leveraging the power of GMB for business success and growth. Our team of experienced professionals have the expertise and best practices to maximize the return on your GMB investments. Contact us today to take advantage of our Google Business Profile services and get the most out of your Google My Business profile.