When building your WordPress website, you will inevitably ask what are WordPress plugins? WordPress plugins are bits of software that can be used in your WordPress website.
These plugins may add to the functionality of your WordPress site, or they may exist for a more aesthetic purpose like giving you the ability to add interactive buttons with the click of a mouse or find out useful information about visitors to your website. You don't have to deal with the coding yourself; all you need to know is how to install it once you've found one that fits your needs.
Developers can create a WordPress plugin to perform practically anything. Plugins can add contact forms, image galleries, social network links, and much more to your site. WordPress and a global developer community offer thousands of alternatives. No coding or web development skills are required to integrate these free and paid code elements into any self-hosted WordPress site.
Read on to learn more about how to use WordPress plugins correctly and keep them updated and secure.
So, what are WordPress plugins and how do they work?
WordPress is an open-source system that allows developers to create plug-ins, which enhance the WordPress platform. Plugins can be used for many different additional functions including advertising management, keeping track of website visits and more!
Installing WordPress plugins onto your site is just like installing new software onto your computer. Essentially, once you install a new plugin for your WordPress website, the code for that plugin will be stored inside of your website's database, just as it is for WordPress themes. When activating or deactivating a plugin, it is done so by specifying whether the plugin will run on the current version of your website.
WordPress relies on plugins to help display content when your readers visit your website. When activated, WordPress automatically recognizes plugin code related to the type of content a user is reading, and performs necessary functions accordingly.
What are the functions of WordPress plugins?
Plugins are little pieces of code used to enhance WordPress sites' functionality. It's a set of small software programs that work with and on top of the WordPress platform.
This allows you to do the following:
Provide security, reliability, efficiency, and scalability,
Blog post optimization,
Spam protection,
Assist you in establishing a link between your email service provider account and your newsletter subscription form,
Allow you to create an online store or eCommerce store,
Allows you to use social sharing icons,
To track your traffic, install Google Analytics on your website,
Make it simple for you to build various forms and more.
Plugins can even increase your site's speed and traffic. The plugins you install on your WordPress site will depend on your site's needs and your budget.
Most free and paid plugins are easily installed and used. The WordPress Plugin Directory contains the cream of the crop when it comes to WordPress plugins. It features the best security, eCommerce and newsletter plugins that have helped power many successful businesses all around the world.
How to find and install a WordPress plugin
You can find free WordPress plugins to use on your website by visiting the WordPress.org plugin directory. It's a place where a lot of developers store their software for anyone to download and use.
WordPress has a fantastic plugins system that allows you to customize your installation with extensions that provide all sorts of useful features and tweaks, from extra security to contact forms, image galleries, and all sorts of nifty design touches!
Once you've found the plugin in question you'll need to install it on your site. There's no one way best way for installing WordPress plugins, but this guide will show you some common ways to do so depending on what tools you're familiar with – whether that's FTP or WordPress APIs.
Installing plugins through WordPress
Installing plugins via your WordPress dashboard is the most straightforward approach. This is especially true when using the Plugin Directory to obtain them.
Here's a basic rundown of how to set up a WordPress plugin:
Go to your WordPress dashboard and click log in.
Go to the plugins page, go to the left dashboard and click on "Plugins."
Press "Add New" on the plugins page, and WordPress will take you to the plugin library.
On the right side of the plugins panel, you'll find a search box where you can look for your preferred plugin.
Select the plugin you'd like to install and click "Install Now."
Then press the "Activate" button.
Once you've activated the plugin, WordPress will redirect you to your plugins list. Locate the newly installed plugin, select "Settings" from the drop-down menu next to the plugin's name, and then follow the on-screen instructions.
Remember that the setup instructions for each plugin will differ, but WordPress will walk you through the process step by step.
Installing plugins manually via FTP
The other standard method for installing WordPress plugins is directly accessing your website's files over File Transfer Protocol (FTP). This is a faster approach to installing plugins if you're familiar with FTP. If you aren't familiar with the process, this is a great place to start. In either case, it's essential to take precautions and keep a recent backup of your website on hand.
Using FileZilla, download and set up an FTP.
Navigate to your website's home directory in the top right quadrant once you've logged into FileZilla.
Look for the wp-content folder, which will contain the plugins folder.
Look for the new plugin (make sure to unzip the files first).
The files should then be copied or dragged into the Plugins folder.
Finally, simply go to your WordPress dashboard, click the Plugins tab, and activate the plugin you just installed.
Updating WordPress Plugins
You must keep WordPress plugins up to date so they function correctly. As a WordPress site owner, you have to make sure you're familiar with what plugins are and how they work in your situation. Some plugin developers update their plugins regularly to fix bugs and add new features. Your plugins page displays notifications of available updates and allows you to edit all of your plugins at once or select which ones you wish to update.
In addition, updating your site ensures compatibility with your WordPress version and other plugins, correctly maintaining the security of your website. If you have outdated or inactive plugins, you may be exposing your site to security risks. Be sure to have reliable WordPress maintenance services in place.
Get WordPress plugin support from us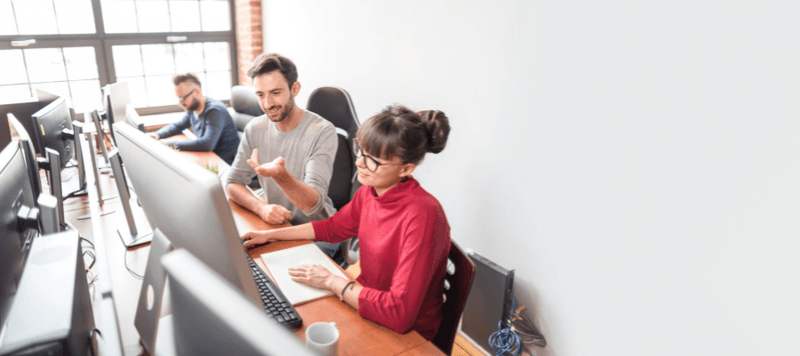 Depending on which WordPress plugins you choose, you may feel overwhelmed by the sheer number and variety on offer. It is important that you understand what you need and why you need it, so you will be able to choose the best WordPress maintenance package for your website that fits your needs.
Contact Newman Web Solutions if you need assistance with WordPress plugin support. If you find yourself asking what are WordPress plugins, we can help you with your WordPress website and more.