Managing WordPress sites can be a daunting task for even the most experienced webmasters. Issues such as keeping the site secure and up-to-date, optimizing performance, and troubleshooting can be overwhelming. But with the right approach and a few simple tips, you can keep your WordPress site running smoothly and efficiently.
In this blog post, we share 8 Tips for Managing WordPress Sites Efficiently that will help you keep your site running like a well-oiled machine. From recommended hosting providers to security plugins, we'll provide the information you need to ensure your WordPress site is functioning properly. Read on to learn how to efficiently care plans for your WordPress site and get the most out of it!
Why Choose WordPress?
Choosing the right CMS for your website can be a daunting task. With so many options out there, how do you determine which one is best for you? When it comes to reliability, ease of use, and flexibility, WordPress is hard to beat. Here's why it's the ideal choice for managing your website efficiently.
WordPress is incredibly user-friendly and has a low learning curve for novices. It's intuitive website building tools make creating and maintaining a website simple, allowing users to respond quickly to changing needs or conditions. Whether you're a beginner or an experienced webmaster, WordPress is an excellent choice to manage your website due to the vast selection of themes and plugins available. This gives users an incredible range of customization options to create a unique, attractive website that reflects their brand and aesthetic.
You can also rest assured that managing a WordPress site is secure, as the project is backed by a team of talented developers who continually work to evolve and improve the platform. By constantly releasing updates, they ensure that WordPress websites remain secure and up-to-date with the latest technology. Plus, WordPress is free, open-source software, so you don't need to worry about hefty licensing fees.
For all the above reasons, WordPress is the go-to choice for those looking to manage their website efficiently. With its user-friendly tools, expansive range of features, and ongoing security and WordPress support, it's hard to find any other CMS that can compare.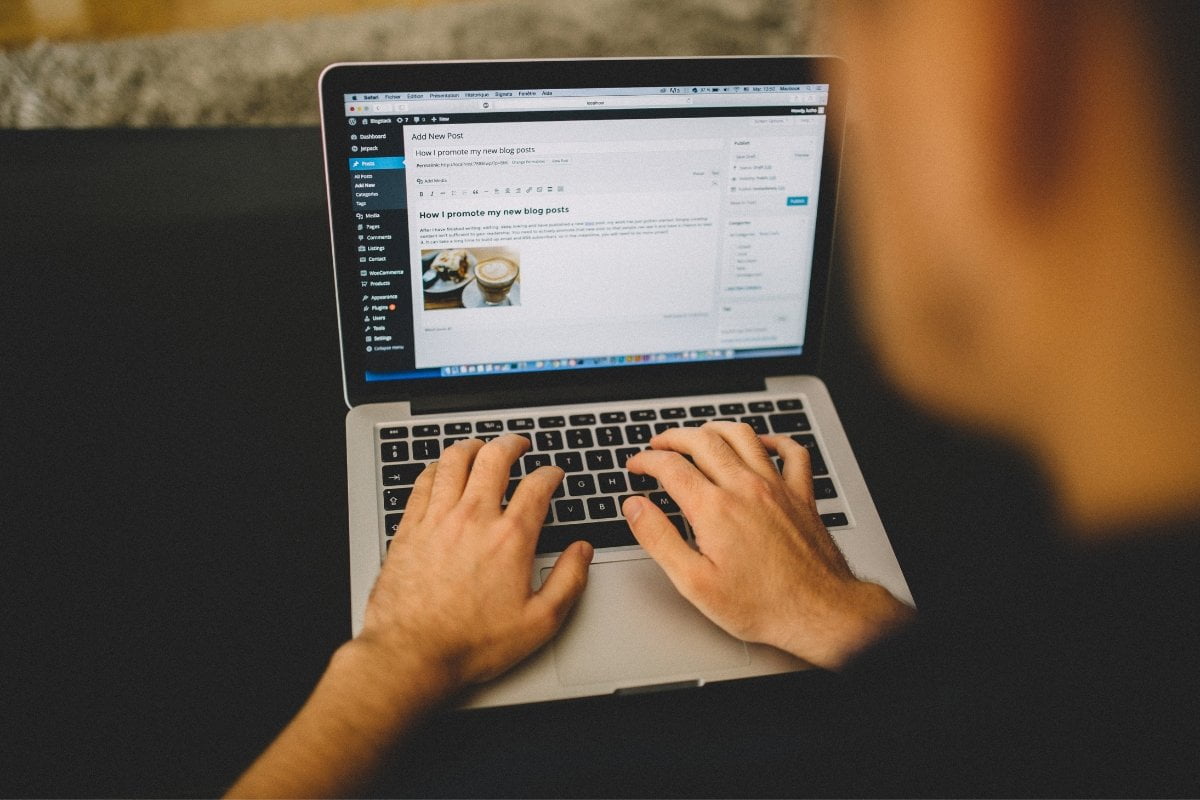 1. Choose the Right Hosting Provider
The foundation of any successful WordPress site is the hosting provider you choose. It's important that you select one that is reliable, secure, and provides the necessary performance to ensure your website runs smoothly. Here are several tips to help you manage WordPress sites efficiently by picking the right hosting provider:
Research Tech Specifications – You should make sure the web hosting provider has the configuration to support the software and databases your WordPress site needs. Read up on the technical specifications and make sure they meet or exceed your requirements.
Take Performance into Account – Make sure the hosting provider is able to provide the right level of performance and scalability to ensure your website runs quickly and efficiently. Test the loading time of sample sites hosted by the provider before you make your final decision.
Assess Security Measures – Security is essential when it comes to hosting a WordPress site. Ensure the hosting provider has the necessary measures in place to protect your site from malicious attacks and data breaches.
Check the Reliability of Uptime – It's critical that you select a hosting provider with reliable uptime so your website is always available. Look for independent reviews of their service levels to get an accurate view of their reliability.
Consider Additional Features – Some hosting providers also offer additional features such as backups, staging environments and automated updates. Consider what features you need to manage your WordPress site efficiently and select a provider that offers them.
Read Reviews from Other Users – Talk to other WordPress users and read online reviews to get a feel for the experiences people have had with the hosting provider. This can give you an insight into what kind of customer service they offer and any other issues you may encounter.
2. Utilize Plugins and Themes Carefully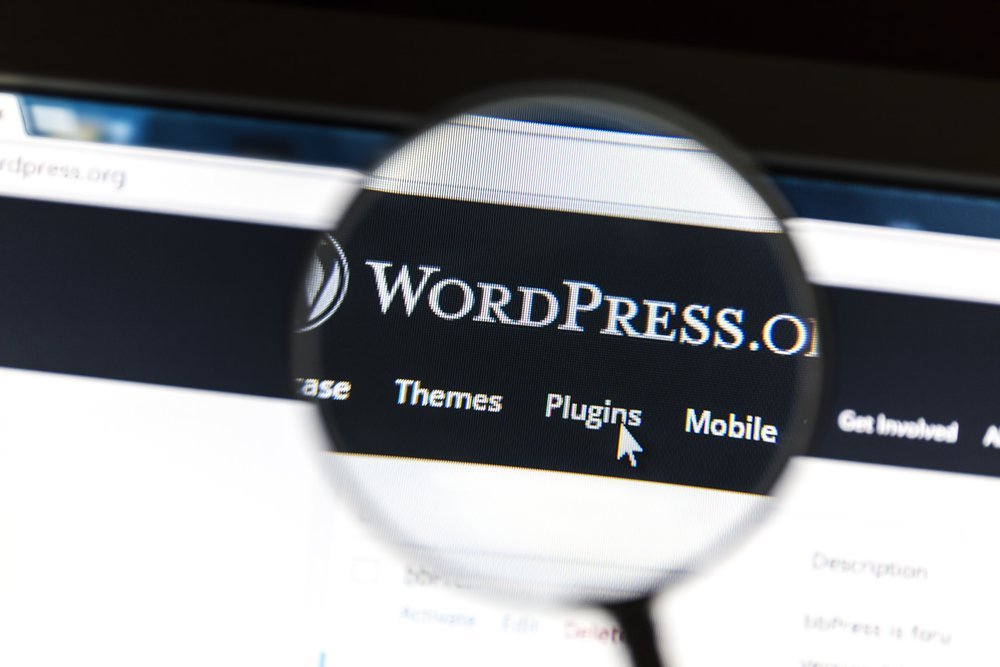 It pays to be careful when it comes to managing WordPress sites. After all, plugins and themes are what make WordPress such a powerful and highly customizable platform. However, without proper caution, using too many plugins or opting for inappropriate themes can lead to a whole host of problems – from performance issues to security risks. To help you stay on top of your WordPress site management, here are some tips for using plugins and themes efficiently:
Ensure each plugin has a purpose. As the saying goes – why use two tools when one will do? Make sure each plugin serves a unique purpose in your WordPress site and never install one without considering how it affects performance, scalability, and other factors.
Stick to reputable brands. If a plugin looks too good to be true, it usually is. Do your research and stick to plugins and themes from reputable brands with a good reputation. Not only will this maximize reliability, but it also minimizes security risks.
Update regularly. Like most software, WordPress plugins and themes need to be updated to keep them secure and running efficiently. Make sure to update any plugins and themes you use regularly, as well as the WordPress core itself.
Prune old plugins. Take some time to review all the plugins you have installed and delete any that haven't been used recently. Keeping unnecessary plugins around can affect performance and security.
Secure your site. Be sure to take all necessary steps to secure your WordPress site. Keep away from free themes, use a secure password, and install an SSL certificate and a security plugin to keep hackers away.
Test your changes. Make sure to test your changes before implementing them on your site – never make any alterations without testing first.
3. Maximize Your WordPress Site's Efficiency with Caching
As a WordPress site owner, you want your site to perform optimally for your users. One of the most effective ways to ensure that is to leverage caching. Caching can help keep your website running quickly and efficiently, so you can focus on creating content and managing your site instead of worrying about slow loading speeds. Here are 5 tips to help you manage your WordPress site more efficiently with caching:
Utilize a Content Delivery Network (CDN). A CDN is a distributed network of servers that takes pieces of your website and distributes them across their network, reducing the strain on your server. The added benefit is that it also helps speed up your website loading time by serving cached files from other locations to users all over the world.
Use Object Caching. Object caching helps store data so it can be retrieved faster, reducing the amount of work your website has to do when loading pages. This helps optimize your website and improve loading speeds.
Pre-Generate Your Pages. Pre-generating your pages can save time as well as reduce stress on your server. Caching plugins allow you to pre-generate your pages and store them in cache, so when a user visits your website they get served the already-created page, reducing response time and making the experience smoother.
Optimize Your Database. Optimizing your database can help reduce loading times and improve performance. Make sure to use a reliable plugin for this task and always backup your data before optimizing.
Set an expiration date. Ensure that your website's cache is always running optimally by setting an expiration date.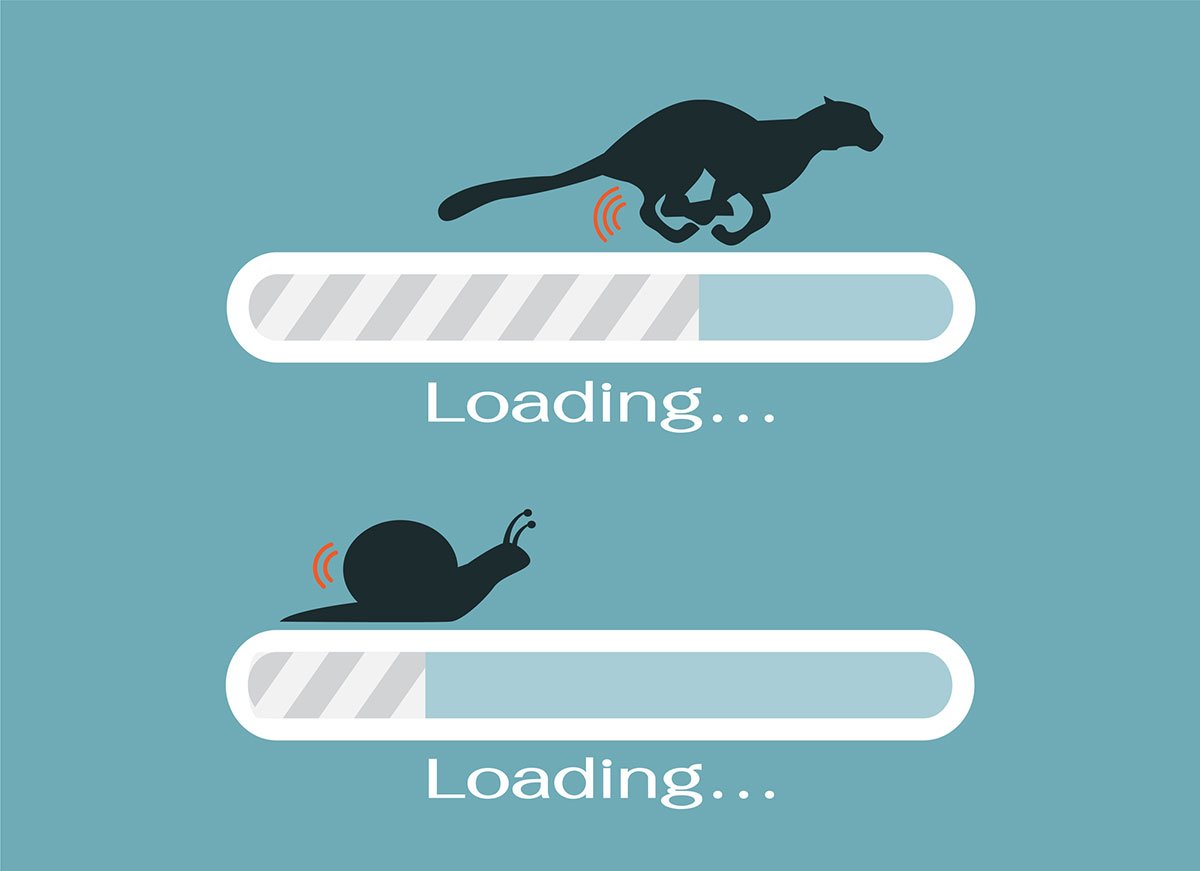 4. Optimize Images for Performance and Efficiency
Managing WordPress sites requires a keen eye for detail and attention to detail. Among the most important issues for a successful website is the performance of its images and media. That's why it's important to optimize images when managing WordPress sites. There are several tips and tricks to help you manage your website's images efficiently.
First, it's essential to compress your images as much as possible without sacrificing image quality. This will reduce file sizes while improving page loading times. Additionally, it's important to choose the right image format and dimension for your website's content. For example, JPEG is better than PNG for larger images while webp or SVG is the preferred format for logos, banners, and other graphics. Additionally, you should always resize your images to the right dimension instead of stretching them to fit the space.
Another tip for managing WordPress sites is to use a powerful plugin or tool that can automate certain tasks, such as optimizing images. There are several plugins available that can help with this, such as EWWW Image Optimizer or Optimus. These tools can reduce image size without compromising image quality, giving your website a performance boost.
Lastly, another great tip for managing WordPress sites is to use a content delivery network (CDN). A CDN helps deliver web content faster by hosting images and files on multiple servers across the globe, allowing users to access them quicker. This helps reduce page loading times, resulting in better user experience and higher search engine rankings for your website.
By implementing these tips, you can enhance the performance and efficiency of the images on your website, thus improving the overall experience.
5. Taking the Essential Step of Backing Up Your Site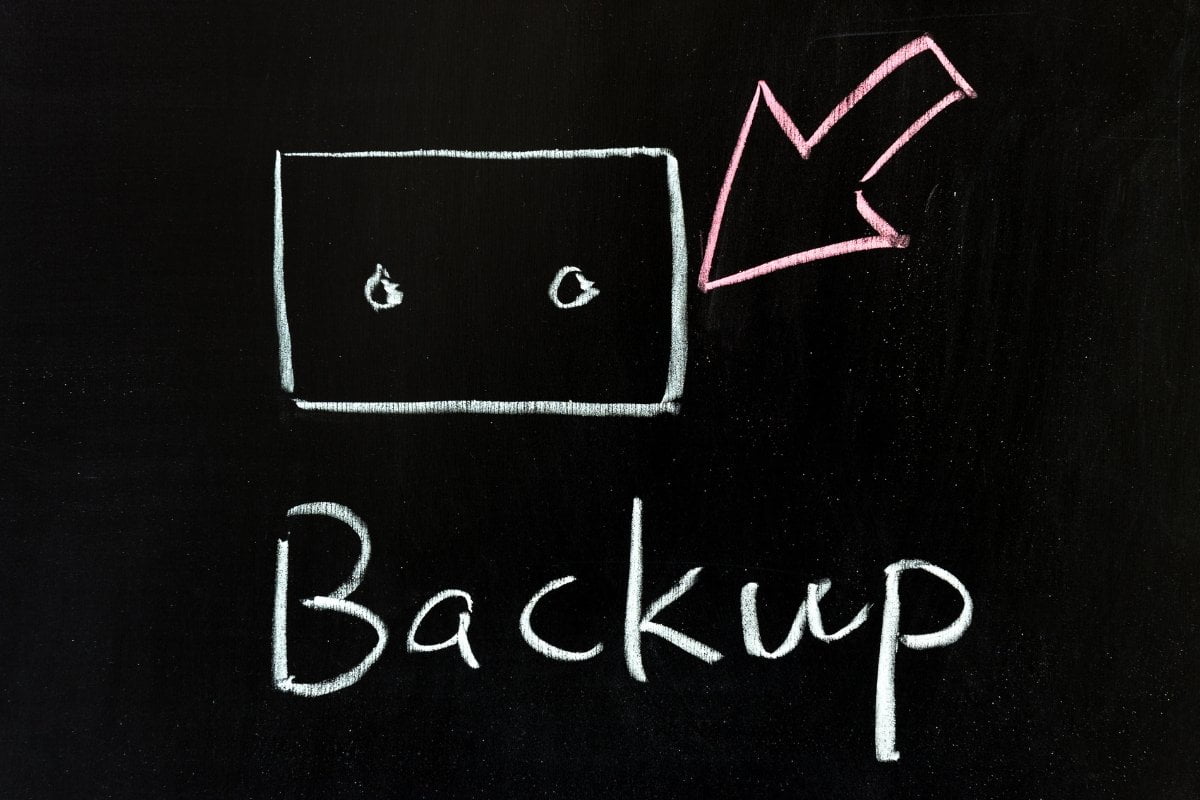 When it comes to managing your WordPress site efficiently, backing up your site should be your first and most important step. Regular backups will help ensure you can recover data quickly in the event of an emergency, making it easier for you to get back up and running in no time. Here are a few tips to help you stay on top of your WordPress site backups:
Set up an automated backup system. Automating your backups is one of the simplest and most effective ways to make sure you're always covered. You can choose a system that backs up your content regularly so you always have an updated version of your data, ready to be restored.
Store your backups off-site. You don't want your backups to be at the same risk of being lost or damaged as your original content, so consider using a third-party cloud storage provider to keep copies of your files securely. That way, even if the worst happens, you can rest assured that your data is safe.
Test your backups. After you set up your automated backup system, make sure to test it periodically to make sure your backups are working properly. This will give you peace of mind and help you avoid any nasty surprises down the road.
By following these simple tips, you can keep your WordPress site up and running efficiently and maintain reliable backup protocols in case of any unexpected issues.
6. Keep Your Site Updated – The Key to Managing WordPress Efficiently
When it comes to managing your WordPress site, one key factor that can help ensure the site's continued success is keeping it updated. While WordPress tends to be relatively user-friendly when it comes to setting up a website, there is still an important role for regular updates and maintenance of the site itself. Updates help keep your website safe from potential security risks, as well as ensuring all the features on the site are working correctly and performing as intended.
Taking the time to regularly back up your WordPress site is also an important part of keeping it updated. Allowing for a seamless transition should anything happen to the site and quick recovery in the event of any issue. Additionally, plugins and themes should be reviewed regularly to ensure they are working properly and staying within the most current version of WordPress.
With these best practices, you'll be able to manage your WordPress site efficiently and effectively. Regular updates and regular maintenance are the keys to keeping your site running smoothly and safely. Don't forget to regularly back up your WordPress site as well, so you'll be prepared in the case of any emergency. With these tips in mind, you'll be on your way to successfully managing your WordPress site!
7. Keeping Your WordPress Site Secure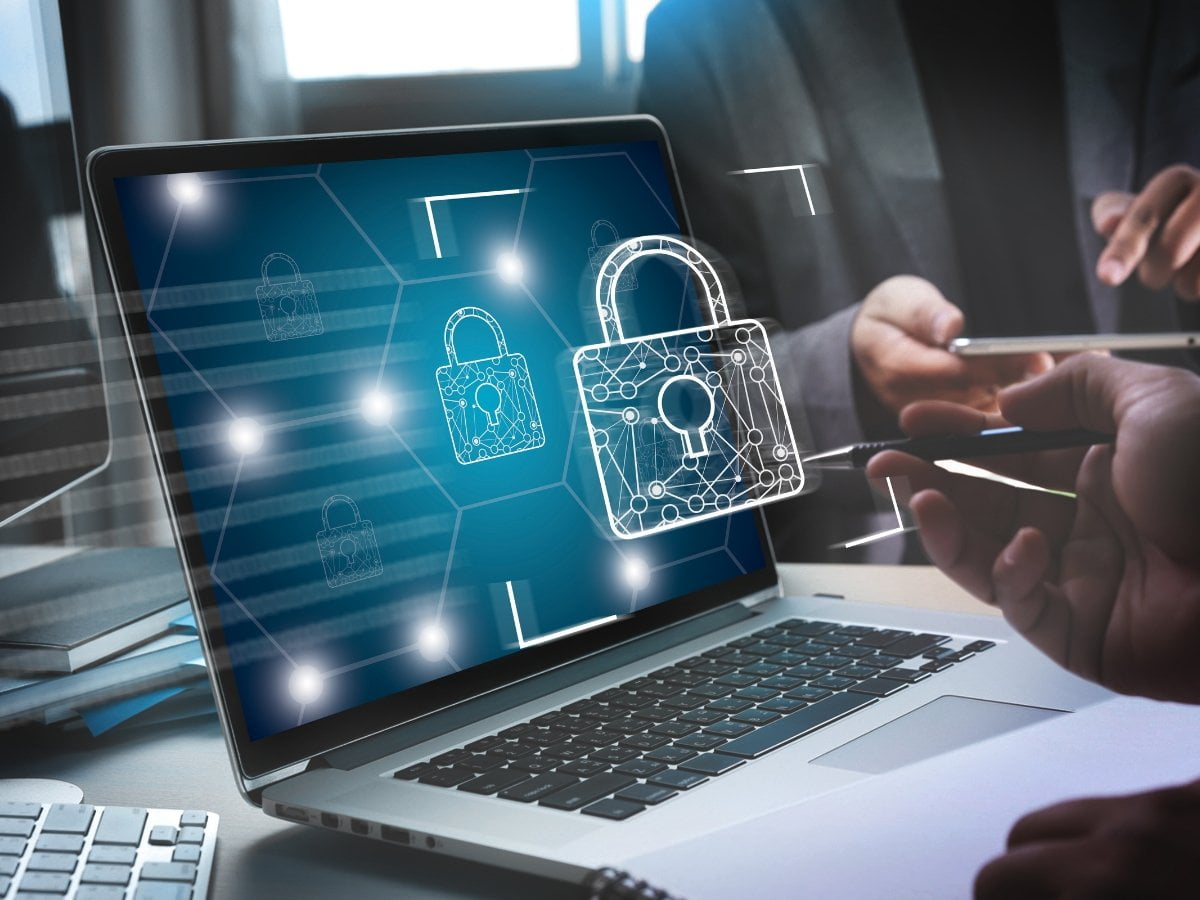 When managing WordPress sites, security should always be at the forefront of your mind. Adequate security measures are key for protecting your site from the ever-evolving cyber threats that can harm your website. Fortunately, there are several steps you can take to maintain the security of your WordPress site.
To start, make sure you are using a strong and secure password for your WordPress login credentials as well as any other third-party account associated with your site. Additionally, use two-factor authentication whenever possible, as this can add an extra layer of protection against potential hackers. Furthermore, keep all plugins and themes on the site up to date, as the updates often include security patches. Lastly, consider implementing a web application firewall, which can help prevent malicious traffic from accessing your site.
By taking the necessary security measures, you can help ensure that your WordPress site remains secure and protected. With the right precautions in place, you'll have peace of mind knowing that your site is safe and sound.
8. Maximizing Your WordPress Site Performance
No matter what kind of website you're running, performance is paramount. After all, no one wants to visit a slow, laggy, unresponsive website. In terms of WordPress, performance is key as it requires high response times to ensure that customers or visitors have the best experience possible.
A good starting point for managing your WordPress site efficiently is to pay close attention to its performance. Regular monitoring can help you identify and troubleshoot any issues quickly, while also informing you of where you need to make improvements. Here are 7 tips for monitoring your WordPress site's performance and optimizing its efficiency:
Monitor and review your server usage
Track the evolution of your website traffic
Monitor your average response time
Analyze the loading time of your pages
Check for broken links and page not found errors
Monitor the frequency of your backups
Test the speed of your website on multiple devices
Through regular monitoring of your WordPress site performance, you can get ahead and stay on top of any issues before they become major concerns. By taking these proactive steps, you'll be able to maximize your website's efficiency and, ultimately, provide a better experience for your visitors.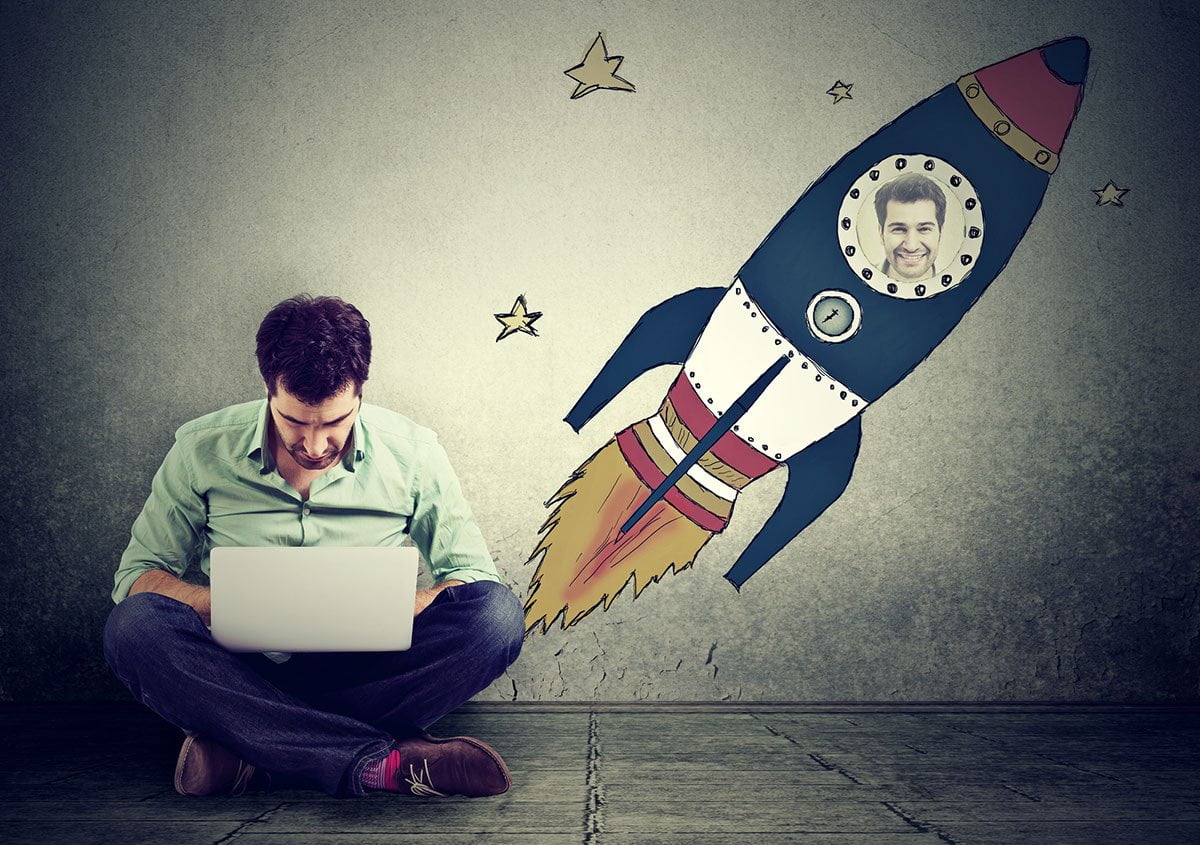 Reclaim your Time and Let Newman Web Solutions Take Care Of Managing WordPress Sites For You!
Are you finding that managing your own WordPress website is becoming overwhelming? Every update or modification you want to make could easily take up hours of your day, not to mention the time spent ensuring the site is secure. Why not leave the time-consuming task of managing your WordPress site to an experienced web solutions specialist?
At Newman Web Solutions, we specialize in WordPress website management. We understand that allowing someone else to manage your website can be a little daunting, which is why we offer open and clear communication, as well as plenty of helpful advice that makes the process easy and hassle free. By allowing subscribing to a website support plan, you can reclaim your valuable time and focus instead on more important parts of running your business.
Our comprehensive service covers everything from content management and plugin updates to code optimization and security. With a comprehensive understanding of the ever-changing nature of WordPress and how it works, we'll be able to keep your website secured, running smoothly, and up to date.
Don't let managing your WordPress site take over your life; contact Newman Web Solutions Agency today to find out how we can help. With our expertise, you can trust your WordPress site is in capable hands and you can get back to focusing on other parts of your business. Reach out to us today at 404-301-9189.