Do you want to build a truly unique WordPress website that stands out from the crowd? Are you tired of working with cookie-cutter WordPress themes, and want to gain the skills to customize your site to your exact specifications?
Look no further than Divi Builder Themes, the premier source for mastering the art of WordPress customization! With Divi Builder Themes, you will have access to a fully customizable library of ready-made templates that can be quickly modified with just a few clicks, providing you with a completely unique and modern design.
With the help of this powerful tool, you'll be able to craft beautiful websites that perfectly reflect your brand's personality and identity, providing an incredible user experience for your audience. Dive into the world of Divi Builder Themes and start customizing your WordPress website today!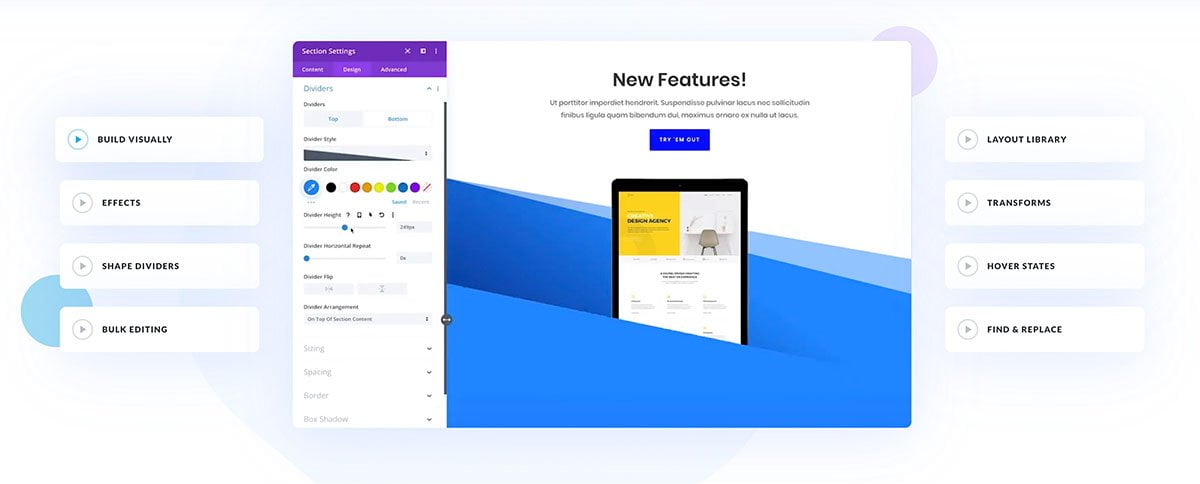 Introduction to Divi Builder Themes: Unlocking the Power of WordPress Customization
For those looking to make a bold statement with their WordPress website, look no further than Divi Builder Themes. Built on the popular Divi Page Builder plugin, Divi Builder Themes allow users to quickly customize the look and feel of their WordPress website without any coding experience.
Featuring a library of pre-made layouts, users can easily create beautiful custom pages using Divi Builder's drag-and-drop system. Additionally, each Divi Builder Theme includes custom modules and designs for specific sections, allowing for truly customized pages and posts. From blog templates to e-commerce shops, Divi Builder Themes have everything you need to create an amazing WordPress website.
Whether you're creating a portfolio website or launching a business, Divi Builder Themes (sponsored link) offer the flexibility and power to design your dream website. Unlock the creative potential of your WordPress website with Divi Builder Themes today!

The Evolution Of WordPress Customization With Divi Builder Themes
As the web continues to evolve, so do the WordPress website-building options. With WordPress, it is now possible to design a website without any coding experience or design knowledge. Enter Divi Builder Themes—the modern way to quickly customize and create a website.
Divi Builder Themes are at the forefront of website design and development, offering both developers and non-developers alike the opportunity to easily create a unique and customized WordPress website. Through the use of pre-built modules, users can create a website in minutes that is tailored specifically to their needs. The drag and drop interface makes it possible for even those with limited technical skills to master the art of WordPress customization.
Divi Builder Themes are browser-based and allow developers to customize websites without having to write a single line of code. With customization options like fonts, colors, sizes, and more, developers can easily create a customized website quickly and precisely. Not to mention, there are dozens of custom-built plugins and modules, which give users even more customization options.
Because Divi Builder Themes are created with modern WordPress standards, they are up to date, and yet, they still offer near unlimited potential when developing a website. With the future of website customization looking bright, Divi Builder Themes continue to provide the ultimate tool for creating the perfect website.
Installing And Customizing The Theme: Unleash The Power of Divi Builder Themes
Divi Builder Themes make it easier than ever to design and develop creative, dynamic websites. With just a few simple clicks of the mouse, you can quickly and easily create beautiful WordPress layouts that are stylish, modern, and custom tailored to fit your vision. With Divi Builder Themes, you don't need to be an experienced web developer or designer to customize your WordPress site – they provide everything needed to get started!
Once you have downloaded and installed the theme, it's time to start customizing the layout to your liking. You can easily modify existing elements, add new ones, and rearrange the site to match your desired design. With the advanced visual drag-and-drop builder, creating professional-looking websites has never been easier. Not only is it simple to use, but you can also change the look of your website with just a few clicks.
You will find a variety of pre-made modules and elements available to customize your WordPress website. For example, you can add images, videos, and other media to create a stunning slideshow. You can create multi-column layouts, and even turn your website into a store by adding in a shopping cart, product page, and secure checkout page.
The possibilities are endless when it comes to customizing WordPress with Divi Builder Themes. Whether you're looking to just give your WordPress site a new look and feel, or you're looking to create a fully functional eCommerce site, Divi Builder Themes have you covered. Using a selection of choices and features, it is simple to tailor your website to suit your needs.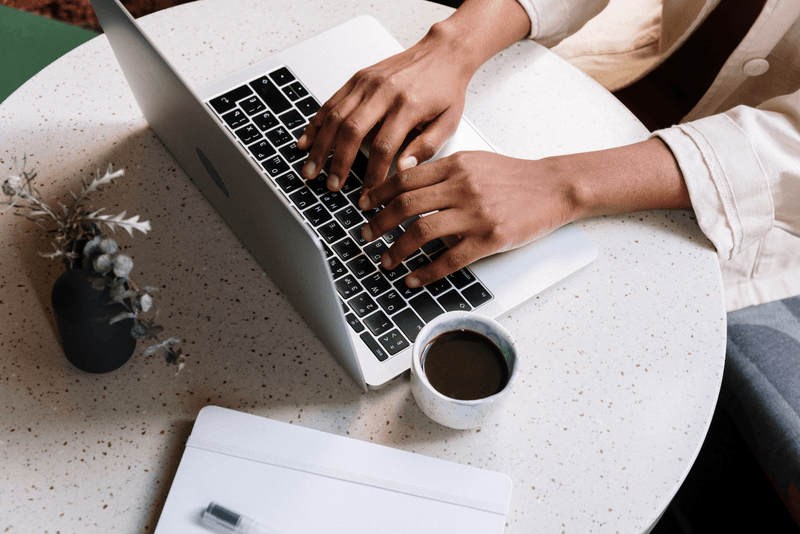 Working With Divi Page Builder: Crafting WordPress Pages With Ease
Divi page builder is a powerful drag and drop page builder for WordPress that makes it easy to customize your website. By utilizing Divi page builder themes, you can quickly create beautiful pages with no coding experience. Whether you are an experienced WordPress user or novice, the Divi page builder gives you the ability to craft your own WordPress website exactly to your specifications.
The sheer flexibility of Divi page builder themes makes them a great option for customizing WordPress pages. With access to unlimited layouts and modules, you can create stunning business and blog websites without ever touching a line of code. The intuitive interface allows you to easily customize header elements, footer sections, sidebars, and even change colors and fonts. Plus, there are plenty of modules that allow you to add custom HTML, sliders, contact forms, and much more.
Moreover, Divi page builder themes come with pre-built templates that make it easy to get started. Once they are activated, you don't have to worry about creating content from scratch. Instead, you can just replace the pre-existing text to fit your own content. With the help of the Divi builder, you can easily customize the look and feel of the template to create a unique page.
The Divi page builder gives you a powerful tool for creating custom WordPress websites without having to learn any code. Whether you're looking to create stunning business sites or beautiful blog pages, Divi page builder themes make it easy to get the web page of your dreams.
Unlocking the Power of Divi Builder Themes
Mastering the art of WordPress customization is simple with the advanced features of Divi Builder themes. With a wide range of tools designed to help you create a custom website design, Divi Builder lets you make advanced modifications without coding knowledge. And with custom page layouts and modules, you can quickly and easily make changes to your website with just a few clicks.
Divi Builder themes come with a range of features that make it easy to create a unique website. You can customize your header, footer, and other areas of your website with no coding skills required. You can also specify colors, fonts, and background images to customize the look of your site. Plus, with the versatile content builder, you can create beautiful, mobile-friendly pages with the drag-and-drop tools.
Divi Builder comes loaded with many other customization options. You can choose from a wide selection of responsive templates and pre-built layouts, or you can build your own custom pages. You can also add custom CSS styling, customize widgets, and create a one-of-a-kind portfolio. And with the latest version of Divi Builder, you can now build landing pages with built-in animations and effects.
Divi Builder themes are ideal for anyone looking to create a unique and custom WordPress website. With its advanced features and intuitive interface, Divi Builder makes WordPress customization straightforward and easy.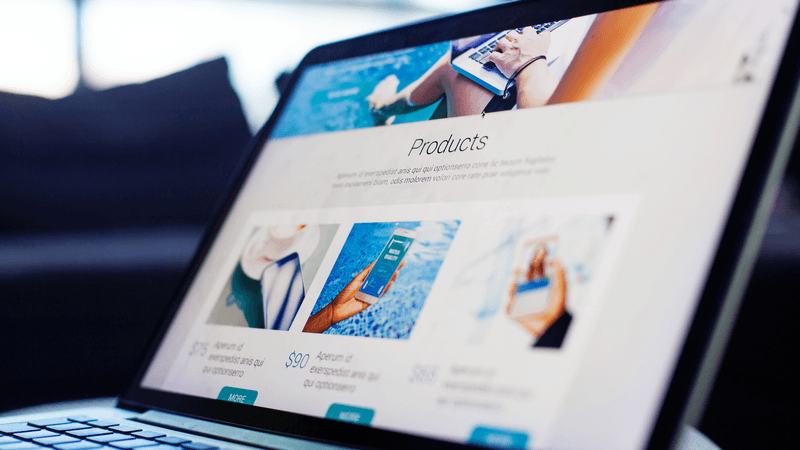 Creating Custom Menus and Widgets with Divi Builder Themes
The power of customization is yours with Divi Builder Themes. Creating custom menus and widgets on WordPress websites has never been easier. With the Divi Builder Theme, you can easily create powerful menus that are tailored to fit your website's design. You can also set up widgets in your sidebar to add more functionality and design elements to your site, further enhancing the user experience.
Customizing your navigation menu is a simple but effective way of creating a unique look for your site. With the Divi Builder Theme, you can control where your menus appear, what pages visitors can click on, and how the menus look. With just a few clicks, you can create a custom menu that looks and functions exactly how you want it.
Widgets let you add features and functionality to your website without any complex coding. With Divi Builder Themes, you can quickly drag and drop widgets into areas such as the sidebar or footer of your website with ease. You can easily add content such as videos, contact forms, search bars, and social media links with no professional coding knowledge required.
Divi Builder Themes makes mastering the art of customizing your WordPress site incredibly simple. From menus to widgets and beyond, you can quickly create a website that looks and functions exactly how you want it. With a few clicks, you can easily customize your site and have a truly unique experience for your visitors.
Understanding SEO and Responsive Design
If you're a WordPress user looking to take your website customization to the next level, mastering SEO (Search Engine Optimization) and building a responsive design is the way to go. With Divi Builder themes, you can easily make your website SEO friendly and ensure that your webpages look great on any device.
SEO is one of the key elements of successful online marketing. It involves optimizing your website and individual pages so they appear higher in search engine rankings. By using keywords, meta tags, quality content and other SEO strategies, you can boost your website visibility and draw more visitors.
Responsive design is another crucial element of successful website branding. Your webpages must be able to adapt to fit different devices, from desktop computers to mobile phones. Responsive design ensures that your website looks professional, regardless of the device your visitors are using.
By leveraging Divi Builder themes, you can easily make your WordPress website SEO friendly and create a fully-responsive design. With Divi Builder's wide range of customization options, you can quickly create pages that look great on any device and take advantage of powerful SEO features. This makes it easier to increase your website traffic, build your brand visibility, and reach a broader audience.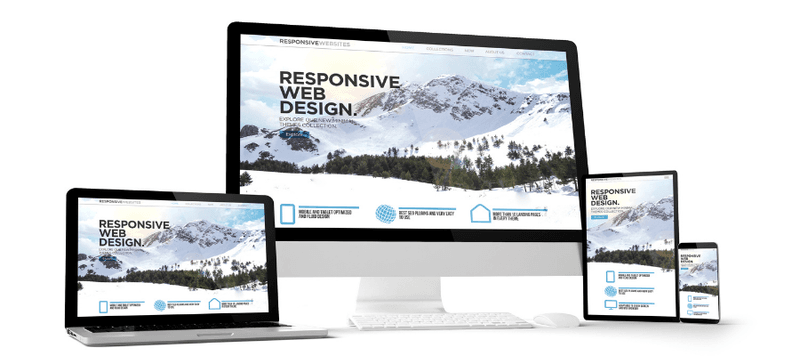 How to Create Custom Layouts with Divi Builder
Creating custom layouts with Divi Builder is like mastering the art of WordPress customization.
WordPress is a great platform to create websites, but it's often limited by pre-designed themes and rigid layouts. To break free from the limitations of basic theme design, many web developers and designers turn to the Divi Builder. This powerful plugin gives you the ability to create custom designs for WordPress sites and maximize the range of customization options available.
Using Divi Builder, you can quickly and easily create layouts that are tailored to your specific needs. With a library of customizable layout packs and elements, you can personalize your WordPress site without writing any code. In addition, the drag and drop visual editor makes it easy to add and arrange content, allowing you to craft an exact look and feel for your site.
At a deeper level, Divi Builder also provides multidimensional customization options. With real-time design elements, you can take control of your site's appearance and truly make it unique. You can also take advantage of unique CSS classes and IDs, allowing you to customize content down to the pixels and make sure no two sites look the same.
Ultimately, mastering the art of WordPress customization with Divi Builder allows you to update the look of your site and make it stand out. Enjoy the power of customization and make your site truly unique with Divi Builder.
Leveraging Divi Builder to Maximize Your Website's Potential
Creating a website from scratch can seem overwhelming, but Divi builder themes make it easier for you to effectively and efficiently customize the look, feel and functionality of your WordPress site. By using Divi builder themes, you can have the best of both worlds: a professional-looking website with a simplified, straightforward design process.
With Divi builder themes, you can generate the exact website you envision in a fraction of the time. With that being said, here are a few tips to help you get the most out of your Divi builder themes to maximize your website's performance.
Tip #1: Choose the right theme. With a variety of Divi builder themes available, it is important to choose one that is tailored to your goals. Consider which features are most important to you when selecting a theme. Whether it's a portfolio or an e-commerce site, the right theme will help ensure that your website looks and functions optimally.
Tip #2: Utilize pre-made layouts. To make your customization process even more seamless, you can use pre-made layouts from within the Divi builder themes. This saves time and allows you to quickly get started on building your website.
Tip #3: Make use of plugins. Plugins are a great way to add features and functionalities to your website. Supplementing Divi builder themes with various plugins will not only help you customize your website but will also make it more efficient and user-friendly.
Tip #4: Make sure to test your website on multiple browsers to ensure that your website looks good and functions correctly. Different browsers can produce different results, so it is important to check how your website appears and operates in a variety of browsers.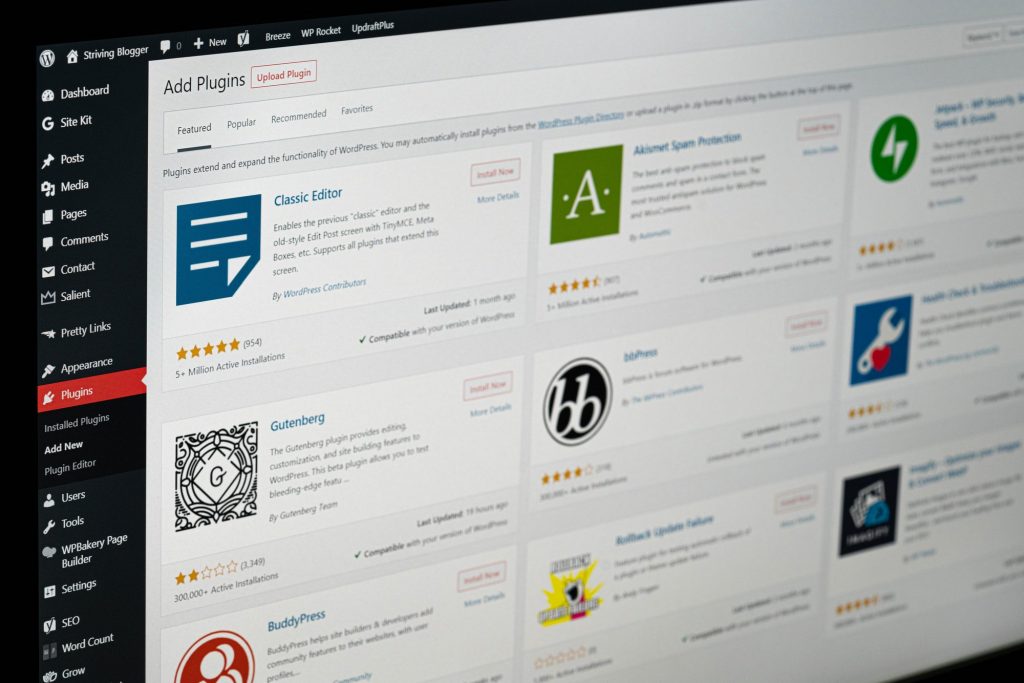 Enhancing Interactivity and Engagement with Divi Builder Themes
WordPress is an extremely flexible platform, but it can be tricky to customize without the right tools. With the help of Divi Builder Themes, however, mastering the art of WordPress customization is easier than ever. Used by professionals and novices alike, these powerful yet simple themes make it possible to quickly create and customize great-looking WordPress websites.
Divi Builder Themes are designed to add interactivity and engagement to WordPress websites with ease. Through a visual interface, users can create stunning page layouts and add interactive elements, such as sliders, favicons, tabs and accordion content, without needing any coding knowledge. Even more impressively, users can customize their page design on the fly, making changes and seeing the results in real-time. This makes Divi Builder Themes the perfect choice for creating an interactive and engaging website in no time.
The flexibility of Divi Builder Themes also means that WordPress websites can easily be changed and updated to match current design trends, creating a modern and eye-catching online presence. With the added advantage of having user-friendly options, even the most inexperienced user can produce a custom-made website with minimal effort.
Whether you're a professional designer or just getting started with WordPress, Divi Builder Themes are the ideal choice if you want to enhance interactivity and engagement with your website. This powerful theme allows users to create an interactive and eye-catching website with ease, making it the perfect tool for WordPress customization.
Troubleshooting Common Theme Issues with Divi Builder Themes
If you're looking to customize your WordPress site with the help of Divi Builder Themes, the process can sometimes be intimidating and complex. However, with the right approach, you'll be able to master the art of WordPress customization in no time! While there are countless challenges that could arise when attempting to tailor your WordPress site with Divi Builder Themes, many of these issues can be resolved by following these troubleshooting tips.
First things first, make sure you thoroughly familiarize yourself with the Divi Builder interface. This platform allows for a wide range of customization capabilities, but if you don't know how to take advantage of all of its features, you'll likely have difficulty applying and editing the Divi Builder Theme to your specific WordPress site.
It's also essential to make sure the theme you're using is compatible with your version of WordPress. Since the WordPress landscape is ever-evolving, certain themes may not work with certain versions. To avoid compatibility issues, you should always ensure the theme you are working with matches the version of WordPress you're using.
Finally, be prepared to accept that some of the features and functions available on other Divi Builder themes may not be compatible with your WordPress site. Different themes may have different features, so it's important to know which ones are available to your WordPress site before attempting to install and use a new theme.
By following these helpful tips, you should be well on your way to mastering the art of WordPress customization with Divi Builder Themes. With a little bit of perseverance and an eagerness to grasp the ins and outs, you'll be able to craft a gorgeous, custom WordPress site.
Who Knew WordPress Customization Could Be So Demanding?
When it comes to creating a website, many underestimate the amount of effort that is required to make a website unique and truly represent their organization. While WordPress offers users an extensive library of themes to choose from, they can be limiting because they often don't provide the customization options needed to create a truly unique design. Fortunately, Divi Builder Theme users have access to the perfect solution – a powerful and user-friendly framework with access to hundreds of customizable options – so they can create exactly what they want.
At Newman Web Solutions Agency, we understand that mastering the art of WordPress customization and managing sites can seem daunting to some. That's why we offer a wide range of services, to ensure that our customers make the most out of their Divi Builder Themes experience. As one of the 5 best Atlanta WordPress web design companies we keep up with the latest Divi trends, so our customers know that the websites we design will always be one step ahead of their competitors.
If you're looking for a new website design, contact us for a free estimate. With our expertise in Divi Builder Themes and WordPress Web Design, you can rest assured that the website we design for you will be unique, professional and exactly what you imagined. So, why not take advantage of our wide variety of services today, and see the difference in quality that comes with a Newman Web Solutions website design?