In today's digital world, success often comes down to how well your website performs in search engines. And to ensure that your website gets the best possible exposure, you need to take quick and easy steps to boost search visibility.
The most effective way to improve visibility and rankings is by publishing quality content optimized for the search engine algorithm. Quality content includes:
Topics that are relevant to the user base.
Keywords that are relevant to your business.
An authoritative site structure.
In addition, users should be given preferential treatment over algorithms when ranking a site. This can be done by creating quality backlinks, participating in search engine forums, and keeping up to date on the latest search engine algorithm changes.
With these 14 quick SEO tweaks in mind, you can boost your website's visibility and improve your chances of success in today's competitive market.
Why Boost Search Visibility?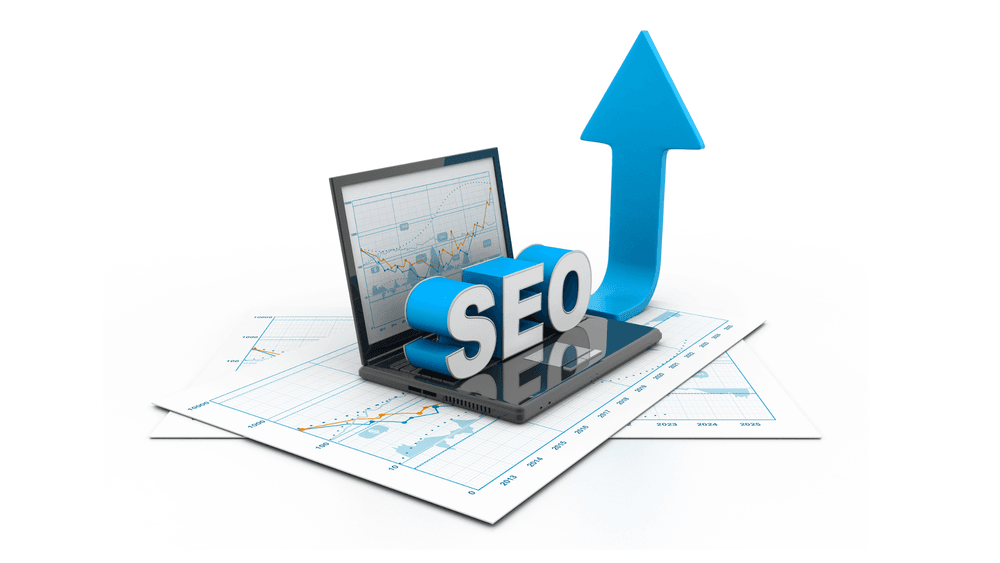 A high ranking in search engines is essential for a website's success. Visitors looking for information on your business, products, or services will likely visit your site if it is listed high on the search engine results pages (SERPs).
In addition, a high ranking will help you to attract more visitors from the "long tail" of search results. The "long tail" of search results refers to a subset of the search engine results that are not typically visited by users. This includes pages with low keyword density, pages that are not associated with a specific product or service, and pages that are not from a well-known website.
Benefits of Boosting SEO Visibility
There are many tangible benefits to boost search visibility.
Increased Traffic and Conversions: A high ranking in the search engines will lead to increased traffic and conversions. This is because more visitors will find your site, and those who are looking for information on your products or services will likely convert into customers.
Greater Brand Recognition: A high ranking in the search engines will also lead to greater brand recognition. This is because your site will be listed in prominent positions, and potential customers will first see your name when searching for your product or service information.
Improved Competitive Positioning: A high ranking in search engines can also strengthen your competitive position. This is because it can reduce the time it takes users to find you and increase the chances that users will click through to your site from a search result listing.
Increased Revenue: A boost search visibility can lead to increased revenue from advertising revenue, affiliate commissions, and sales from product pages on your website.
Increased Influence: A boost search visibility in the search engines can also increase your influence within a particular industry or category. This is because it can broaden the reach of your content. It can help you attract new followers and subscribers to your blog or website.
Increased Visibility For Your Awards & Achievements: A high search engine ranking can show your awards and achievements. This increases their chances of considering you as a source of information when looking for products or services that match their needs.
What are The 14 Quickest Tweaks to Boost SEO Visibility?
The 14 quickest tweaks to boost search visibility are as follows:
1. Optimize Anchor Text for Internal Links
A link's text is typically associated with its page by search engines. Moreover, its URL is related to the page it links to.
To optimize anchor text for internal links:
Go to your website's Page Properties (in the address bar of your browser), and under the "Anchor Text" section, type in any relevant keywords that appear in the text of your links.
For each link on your website, find its corresponding anchor text. Then, replace occurrences of those keywords with appropriate phrases that are more likely to be found on pages within your website's domain.
Naturally, internal anchor text doesn't affect your ranking a lot. Nevertheless, you can use it to communicate relevancy to Google so that it understands the keyword on the page. As a result, your ranking may improve.
2. Enhance Your Meta Tags
Meta tags, such as title tags and meta descriptions, are essential for web admins to include on their websites to boost search visibility. This can help increase the chances that someone will click through to your webpage.
3. Implement the "Skyscraper" Technique
The skyscraper technique is a way to increase your website's visibility by publishing valuable, top-ranking content that has been linked to other websites. You can then use additional elements on your site to provide even more value for readers. You may also need to perform outreach efforts for others to link to your new content instead of the original source.
Essentially, there are three steps:
Check for content with many backlinks.
Revise existing content with updated research, information, or visuals.
Send emails to get backlinks to your new content.
With the skyscraper method, you can solicit content to discover how intent is addressed and how it is presented to your users.
Another compelling reason to use the skyscraper method is that you provide precious content, which is critical to out-doing other content. The goal is to move away from search engine optimization and towards user search experiences.
4. Reference Target Page on Homepage
Your homepage is the most critical part of your website. It is where people will first see you and decide whether or not to visit your site further.
The main page for your website should not be focused on driving traffic from specific, usually commercial, keywords. Instead, it should appear in the search results whenever someone looks up your brand or the business.
With this in mind, what's the purpose of a homepage with SEO involved? It's to attract site crawlers. A web crawler crawls web pages on the internet to learn about them and their content, all to serve that information to online searchers.
Therefore, by not focusing on a single, specific, commercial keyword on the homepage, you are allowing the search engine to interpret your website as part of a broader category. Your homepage then gains page authority quickly.
Furthermore, other pages acquire their authority from the home page. You can shorten the path to your target page by linking from your homepage, so it gets indexed much faster and has more link authority.
5. Apply Google's E-A-T Framework
Expertise, Authority, and Trustworthiness are the three components of the Google E-A-T framework. Your website should display all three as much as possible. Demonstrating your expertise through well-written, authoritative content helps you build trust with potential customers. This makes it easier for them to find what they're looking for and increases the chances they'll make a purchase from you.
A user making a Google search looks for a listing that will provide an appropriate answer to their question on the SERP. And to satisfy the end-user, the search engine displays the most relevant information. To accomplish this, it looks for an authority on the topic with an authoritative writing style.
As a measure of authority, it is also critical to cover a subject thoroughly. The purpose of the E-A-T approach is to create multiple content assets that cover a part of a topic and then connect them to form a topic cluster.
6. Add More Keywords to Your Headlines and Titles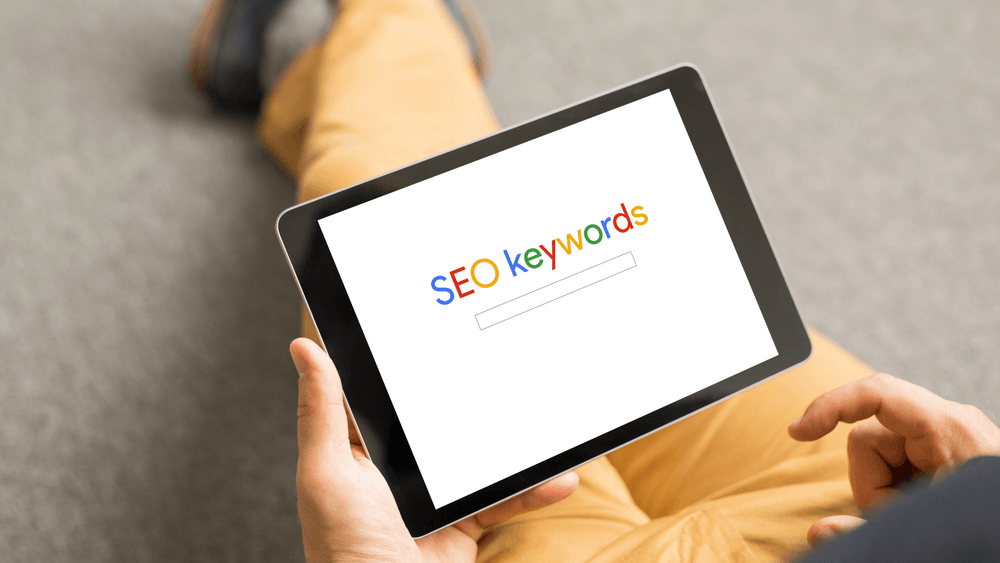 Adding keywords to your headlines and titles can help you rank higher in organic search results. In other words, people conducting a search on Google will see your content if it has been tagged with the right keywords.
One headline/title format to follow this strategy is:
[Headline with primary keyword]: [Sub-headline with secondary keyword]
Utilizing this formula will enable you to put in more keywords without it sounding too farfetched or fake. In addition, it will be more likely that your content will be found in a search. Just ensure to not use this formula on ALL your H2s or H3s. You also don't want to congest too many keywords on your pages.
7. Create Engaging Content With Multimedia
Adding multimedia to your content can help it stand out and be more engaging for readers. Not only will this help you grab people's attention, but it can also help your readers stay on your page longer.
Some ideas you may want to explore:
Creating videos such as Facebook/Instagram Reels and TikTok clips
Uploading images with captions
Using GIFs and even memes
8. Optimize Your Pages for Mobile Viewing
One of the most important aspects of SEO is making sure your content is mobile-friendly. This means ensuring your pages look and function the same way on all devices, including phones, tablets, and desktop computers.
When optimizing your pages for mobile viewing, you'll want to make sure to:
Use a responsive design – This will ensure that your content looks good on all devices, regardless of screen size.
Use fonts that are legible on smaller screens.
Keep the text short and to the point.
Avoid using too many graphics or videos that may not be viewable on mobile devices.
Make your content more legible. Make the UI easy to read. Be sure they can still read the gist of the information if they scroll.
Boost mobile page speed.
Show all content without hiding anything.
9. Pay Attention to Your Site Structure and Navigation
One of the most important aspects of SEO is ensuring your site is easy to navigate. This includes creating well-organized pages, using clear and concise titles, and providing helpful navigation.
When it comes to site structure, you should keep things simple:
Keep your content on one or two main pages.
Use headings to separate different sections of your content.
Use clear titles that reflect the topic of the page. (i.e. "How to SEO a Blog Post")
Use descriptive text for image and video files.
Make sure all links lead to relevant pages on your site.
Avoid using too many redirects – This can confuse search engines and make it difficult for them to index your site correctly.
Provide helpful navigation throughout your site, including top-level menus that lead to specific sections of your content.
Enable click-to-play videos on any pages with embedded videos.
Include keyword research in all design phases – This will help you target the right keywords and improve overall search visibility.
To ensure your site has a healthy structure, get an SEO audit checklist done with an Atlanta digital marketing agency. They'll provide to check your page speed, site taxonomy, and other factors that make your user's experience better.
10. Implement Structured Data With a Schema
You can boost your search visibility and CTR with schema. Schema markup is a must-have in today's SEO strategies, as it allows search engines to understand the structure of your website. Schema markup is a way to describe data on a website in a way that is easily understood by search engines. This allows websites to better organize and categorize their data, making it easier for users to find the information they are looking for.
You can rank a page well without using schema, of course. However, if you want to stand out in the search results and generate a meaningful CTR, then you need to use schema.
A FAQ schema, for instance, displays answers directly on the SERP, drawing the user's eye and increasing click-through rates. Here are its benefits:
Provides a better search experience
Increases click-through rates
Leads to higher rankings in Google Search
11. Earn Backlinks
Backlinks are links from other websites that point to your website. The higher your website's rank, the more potential backlinks it can receive. When someone clicks on a link from a high-ranked webpage, it is considered an "external" link.
Some SEO tools provide backlink-building features that can help improve your website's visibility and CTR. Backlink building is a critical part of SEO and is one of the most effective ways to rank higher in SERPs.
Some of the most popular SEO tools for backlink building include Google Alerts and Ahrefs. Both offer features that can help you find and analyze your website's backlinks and create backlinks automatically.
12. Optimize Your Images for SEO
Images can play an essential role in SEO. A user clicks on image loads more quickly and may appear higher in search results.
To optimize images for SEO, ensure they're under a suitable resolution. Images that are too small or blurry may not be visible, while images that are too large may slow down your website.
Then, ensure all your images are appropriately titled and optimized for SEO. Titles can help users find the impression they're looking for more quickly, and keyword tags can help improve your website's search visibility. Always pay attention to how you name and format your images. Some CMSes will default use the image name as the alt text.
You can also provide context for your image by including a caption under your photo – it's another way to add a detailed explanation.
13. Organize Your Content Logically
Your content should be well-structured with H1 and H2 headings to offer a smooth user experience. Consider adding anchor text or a navigation menu to make it easier to navigate a long page.
This adjustment won't directly affect your search visibility. Still, it affects how your users behave on your site, which tells Google which site deserves a higher ranking.
14. Optimize Your Featured Snippet
Your website's prominently featured snippet is integral to your SEO strategy. It's essential for generating leads and driving traffic to your website.
Make sure it's optimized for search engines to rank higher on results pages. This means including the right keywords and phrases and ensuring your layout and design is user-friendly. By optimizing your site for key terms, you'll be able to attract potential customers looking specifically for what you have to offer.
Additionally, you can use other strategies to improve your visibility, like social media amplification and link building. By taking these steps, you can ensure that your website is easy to find and attract potential customers.
The Bottom Line
These 14 quick SEO tweaks can help boost your search visibility and improve your website's ranking. Optimizing your content, layout, and design makes sure your site is easy to find and browse. By following these simple tips, you can boost your SEO efforts and improve the visibility of your website.
If you need assistance with anything SEO, contact our Atlanta digital marketing team and get a FREE strategy session to discuss your needs.