It's no secret that great content is key to a successful website or blog. But coming up with great content ideas can be daunting – especially if you don't know where to start.
Here are some tips on how to come up with content ideas:
1. Ask Yourself What Your Audience Wants
Before you even think about writing, take a minute to ask your audience what they want. What are their concerns, problems, and questions? Once you have that information, it will be much easier to provide the content they need.
There's no one-size-fits-all answer to this question, as the content your audience wants will differ depending on their needs and interests. However, some general tips to follow when determining what your audience wants are to focus on their concerns and questions first and then provide solutions or answers to those issues.
Once you have a good understanding of your audience's needs and concerns, it's important to put together a content strategy that aligns with those interests. This can include tailoring your content towards specific demographics (such as age, gender, or location), using social media platforms like Twitter or LinkedIn as a way to connect with potential customers directly, or even hosting live webinars or webcasts in order to engage with a wider audience.
2. Research the Competition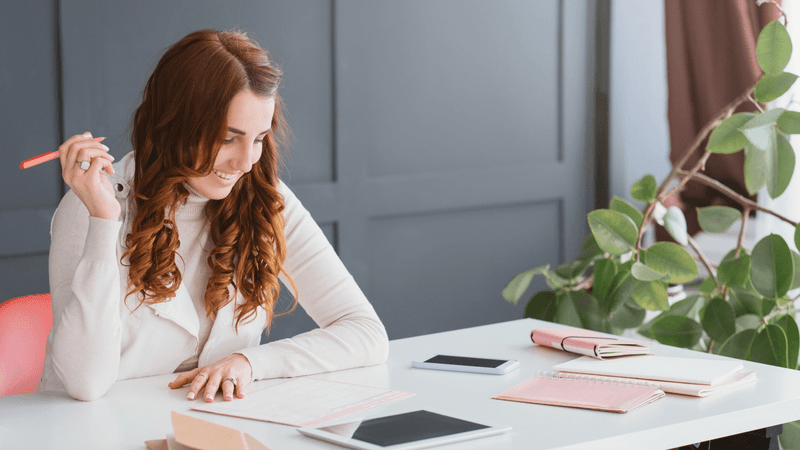 Once you have a good understanding of your audience, it's time to research your competition. What are their strategies? What are their best pieces of content?
In order to create better website copy, it's important to understand who your audience is and what they want. Once you know this, it will be much easier to create something that speaks to them. Armed with this information, you can start to develop your own unique voice and content strategy.
Copy their content, but don't steal. Take their successes and expand on them to make unique content.
You should also consider running a competitor analysis to see what keywords your competitors are targeting that you are not. The keywords you come up with are all potential topics.
3. Set Google Alerts to Track Keywords
Google Alerts help you keep up with the latest news and trends related to your specific keywords. By setting up alerts, you'll be notified every time a new article, blog post, or web page is published that contains your keywords. This can help you stay on top of current trends and strategies for promoting your business or website.
4. Subscribe to Several Industry-Specific Publications
Industry publications can provide valuable context for your content marketing efforts. By subscribing to several publications, you will have a broad range of perspectives and information at your fingertips.
Not only will this help you to stay up-to-date on industry trends, but it will also provide you with valuable insights into how other businesses are approaching content marketing. By reading and incorporating the best practices from others, you can build a strong foundation for your own content marketing strategy.
5. Track Social Media Posts
In order to track social media posts effectively, it is important to have a plan in place. This could involve setting up different tabs on your browser to monitor different platforms or using tools specifically designed for social media tracking.
There is a growing trend of businesses tracking social media posts to better understand their customer base. This can be done through a variety of methods, including monitoring comments and likes on posts, looking at who is sharing content and when, and even counting the number of times a particular phrase or keyword is used.
Make sure that you are using the right tools for the job; if you are only tracking posts on Facebook, for example, you may not need an all-encompassing tool like Hootsuite. Once you have a good understanding of what is being said online and where it is being said, start to ask yourself some questions:
What topics are being discussed?
Who are the main players in the conversation?
What do they seem to be saying about my brand?
While there are definite benefits to tracking social media posts, it's important to consider the implications before implementing this strategy. For example, if your business sells products that are sensitive or controversial in nature, tracking social media posts may not be the best way to go about it.
Additionally, if you have a limited marketing budget then tracking social media posts may not be feasible. Ultimately, it's important to weigh the benefits and drawbacks of tracking social media posts before making any decisions.
6. Generate a Batch of Related Keywords
Generating relevant keywords for your website can be difficult. However, there are a few methods that can be used to generate a batch of related keywords for your website.
One way is to use a keyword tool. This will allow you to input your target keyword and see all the other related keywords that are generated based off of it. Check your top-performing posts using a keyword research tool to see if there are any related keywords. If you know your audience is interested in a particular topic, these may serve as suggestions for spin-off posts.
Another way is to conduct a search on Google for the target keyword. This will show you all of the websites that have been created around that particular keyword.
7. Follow Current Trends
In an increasingly competitive environment, it is important for businesses to keep up with current trends in order to stand out from the competition. Trends can be identified through a variety of sources, including industry publications, social media, and other online resources. By keeping tabs on what is popular and what is being used by other businesses, businesses can create content that is relevant and useful to their customers.
There are a number of ways to identify trends and get started incorporating them into your content marketing strategy. Some tips include monitoring industry news sites, reading blog posts related to your industry, subscribing to industry-specific newsletters or magazines, and using social media tools (such as Twitter or LinkedIn) to research popular topics.
By staying aware of what's happening in your market and incorporating the latest trends into your content marketing plans, you can ensure that you remain ahead of the curve and attract more customers.
8. Update Aging Content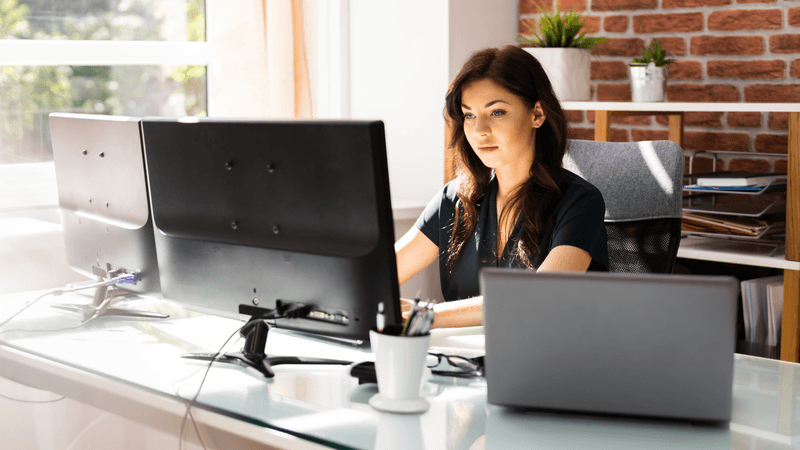 As the population continues to age, there is an increasing need for content that provides context and information. This can be achieved through updates to existing content, as well as the creation of new content specifically addressing the needs of this audience.
One way to update aging content is by including more images and videos. This makes it easier for readers to understand what they are reading, and can also help reduce boredom.
Additionally, providing more interactive features can also be beneficial. For example, a quiz could be offered at the end of an article that asks readers questions about topics covered in the piece.
Another way to update aging content is through the incorporation of social media into articles. This allows readers who are not physically located in a location where the article was written to engage with it in a meaningful way.
In addition, link building out to other related articles could provide even more context and information about aging topics.
Consider comparing your older article with the current top-ranking content for that keyword if it's not ranking well. Make sure your article reflects the current search intent by updating it.
9. Find Content Ideas on Reddit and Quora
There are a lot of great content ideas to give context when it comes to SEO. One great way to get started is by looking on Reddit and Quora. Both sites offer a wealth of information that can be used in content marketing efforts.
Reddit, in particular, is a great resource for finding content ideas that can be used in SEO efforts. This site offers up a variety of topics that can be explored, from SEO tips to insights into the latest trends in digital marketing. Quora is also an excellent resource for finding content ideas that can be used in SEO efforts. This site offers up insights into a variety of different industries, making it an ideal place to find content ideas that are specific to your business or niche market.
10. Build a Content Calendar
A content calendar can help you identify topics and ideas that will keep your website or blog consistently interesting and engaging for your audience. By planning out your content, you can make sure that each article, post, or video is valuable and relevant to your readers.
Additionally, by tracking your progress over time, you can see which content is performing well and make necessary adjustments. A regular posting schedule can be set up with the right game plan. To engage your audience, you can use these methods regardless of the industry you operate in.
Conclusion
Track social media posts in order to give context to your content and audience. Use this information to create engaging, informative pieces. Additionally, it can help you measure the effectiveness of your marketing campaigns. Our content marketing agency can assist you with creating a winning marketing strategy.
Creating great content is important, but it takes time and effort. These tips will help you to get started – so don't wait any longer! Get in touch with our Atlanta digital marketing agency to help you create content ideas today.