As we move into the new year, staying ahead of the curve in terms of current social media trends is more important for businesses than ever before. With the continually evolving digital landscape and increasing competition, making sure your business is utilizing the right strategy is key to maintaining a successful and reputable presence online.
Table of Contents
But what are the social media trends in 2024 that businesses need to be aware of to improve their reputation? That's exactly what we're here to explore in this blog post – so let's dive right in and get up to speed on the top social media trends for 2024!
AI and Automation: A Major Part of Social Media in 2024
As the world of social media continues to evolve, Artificial Intelligence (AI) and automation are becoming increasingly vital components for businesses to use in order to maximize their reach and reputation in 2024. Automation allows businesses to streamline some of the tedious tasks associated with managing a social media presence, freeing up resources that can be used to engage with customers and build relationships. AI can also be deployed to identify potential target markets, predict customer behavior, and provide detailed reports on customer interactions.
It's no surprise that businesses that leverage AI such as ChatGPT and automation are setting themselves up for success in 2024 and beyond. With the right strategies, businesses can create a powerful brand identity and strengthen their reputation by engaging more effectively with their customers on social media.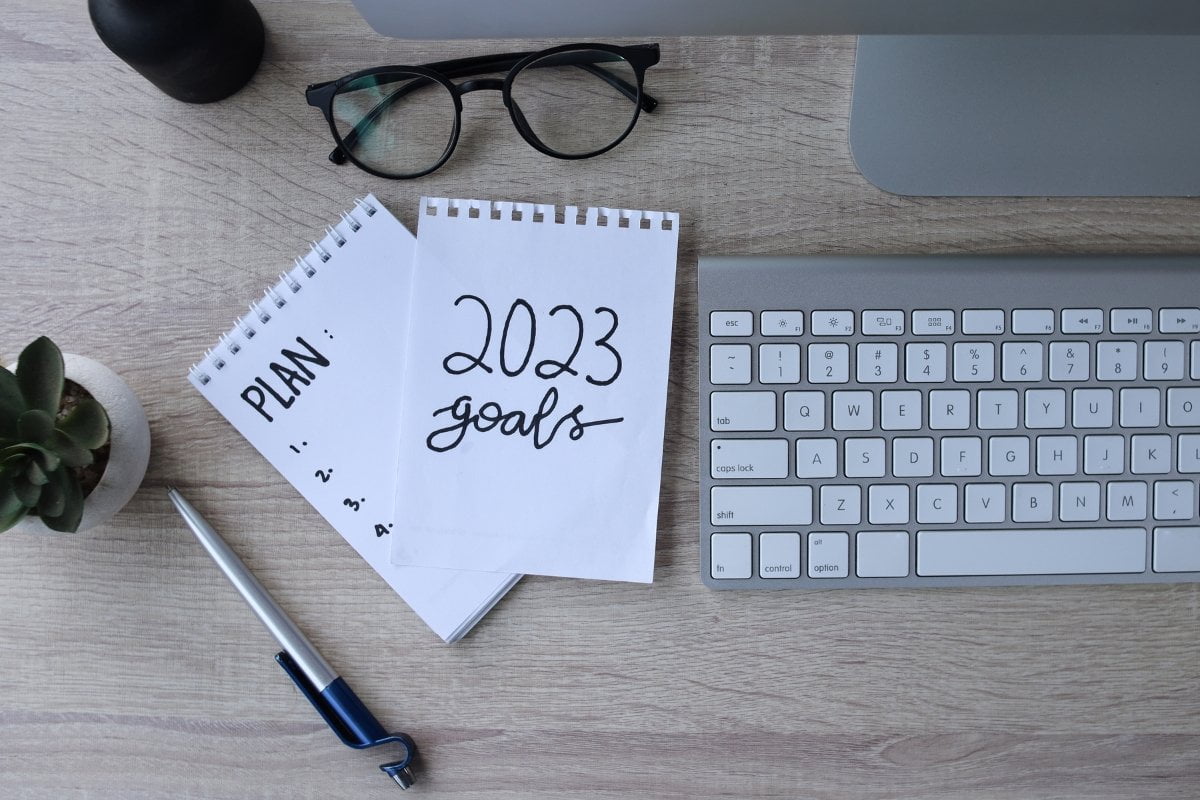 The Power of Social Media Trends to Improve Your Business Reputation
In 2024, social media will remain one of the most powerful tools for businesses to connect with customers, build trust, and improve their reputation. By understanding the current trends, companies can develop an effective social media strategy to maximize their ROI and stay ahead of their competitors.
One of the most important trends in social media for 2024 is an increased focus on user experience and audience segmentation. User experience is essential to providing an enjoyable and successful customer journey, increasing the likelihood of a customer return. Therefore, businesses should ensure that their profiles are easy to use, offering customers a satisfying experience.
Additionally, a focus on audience segmentation will allow businesses to target their content and campaigns more accurately, based on the demographics of their user base. By understanding who their audience is, businesses can create campaigns that are more likely to succeed, leading to higher customer engagement and satisfaction.
Overall, by staying up to date with the latest social media trends in 2024 and applying them to your business strategy, you can build a strong reputation and elevate your brand's standing in the marketplace.
Greater Emphasis on Visual Content and Brand Storytelling
In today's technology-driven world, having an effective social media strategy is essential for businesses looking to improve their reputation. By understanding current social media trends and taking advantage of the tools available, businesses can create content that resonates with their target audiences. As we move into 2024, two of the most important trends to consider are the increased emphasis on visuals and storytelling to create a compelling brand narrative.
The influx of visual media across platforms like Instagram, Tiktok, and Pinterest has made this the fastest growing trend on social media. With visuals, businesses can share stories and showcase products in ways that are more interactive and engaging. By incorporating creative images, videos, GIFs and infographics into their content marketing strategies, businesses can attract customers and enhance brand recognition.
Storytelling is another powerful tool businesses can leverage to connect with their customers. In addition to using visuals, businesses must establish a story that resonates with their target audience. This means sharing real stories of how the company has helped its customers or highlighting the values and mission behind the company. Crafting a compelling story can help your business stand out from the competition, engage customers and build loyalty.
By adapting to the current trends in the coming year, businesses can make their content more impactful and effective, resulting in improved brand perceptions and higher customer engagement. By understanding the importance of visuals and storytelling, businesses will be on the path to growing their business and building a solid reputation in the digital space.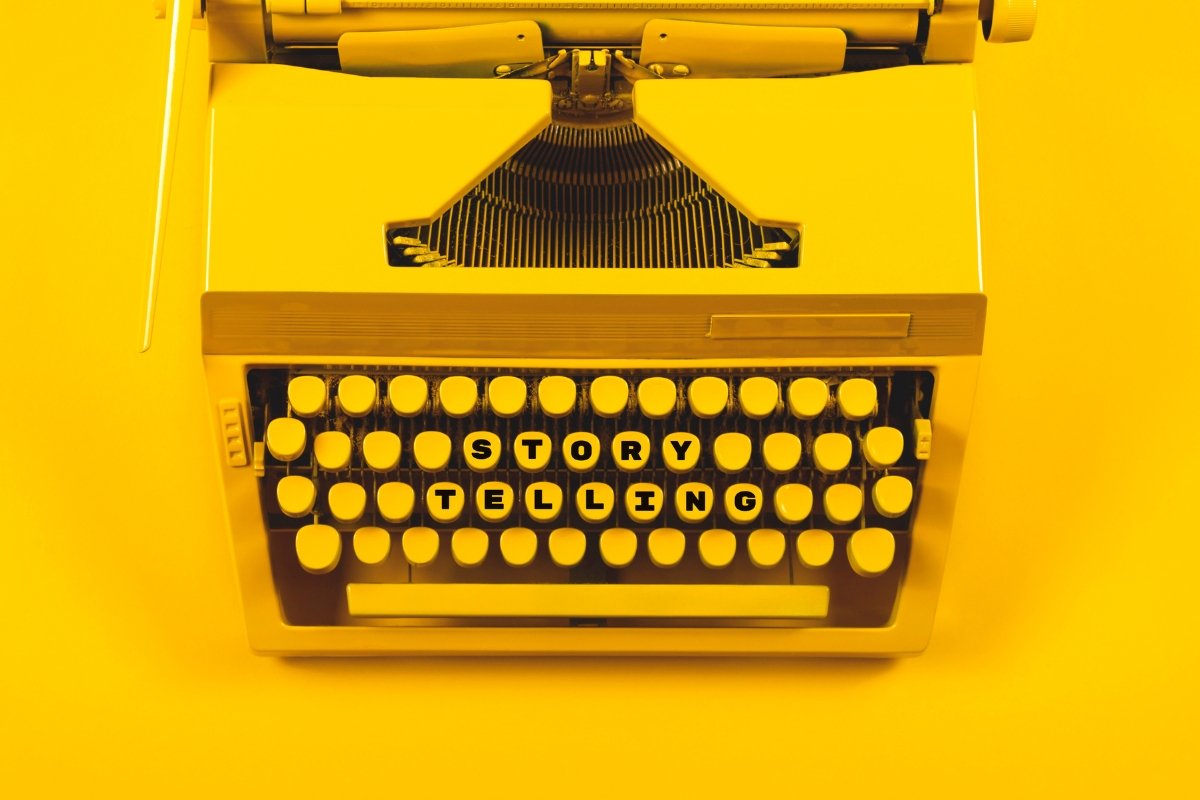 The Future of Social Shopping with Social Media Trends
As retailers look for ways to improve sales and expand their customer base, many are turning to new trends in social media to help them grow their business. With the rise of social media platforms like Facebook, Instagram, and Twitter, retailers have seen an increase in their online presence and customer interaction. This trend suggests that social media can be used to influence customers, promote products, and build brand loyalty. As such, it's no surprise that social media trends are expected to continue growing in 2024.
One of the most notable trends is the rise of social shopping experiences. These experiences allow customers to shop directly on social media platforms, making it easier to purchase items quickly and conveniently. This type of shopping experience has been popular among younger customers in particular, who are more likely to make impulse buys. Furthermore, social shopping experiences provide customers with a more personalized experience than traditional retail stores, giving retailers the opportunity to better target their audience and create more effective marketing.
For businesses looking to improve their reputation in 2024, investing in and leveraging the power of social shopping can be a great way to get ahead. By offering customers a unique and convenient shopping experience, businesses can strengthen their customer relationships and gain more trust. This increased level of trust will not only increase sales but can also help businesses to cultivate a positive reputation among current and potential customers.
Overall, social media trends in 2024 are predicted to continue growing, and social shopping experiences in particular are expected to become more widely adopted. By taking advantage of this trend and integrating social shopping into your marketing and sales strategies, you can significantly improve your business reputation.
Augmented Reality: A New Way to Connect with Consumers
These days, every business needs to be aware of the latest social media trends in order to stay competitive and maintain a good reputation. As we head into 2024, one of the most important current trends is the integration of augmented reality into social media. Augmented reality technology allows users to interact with virtual images or videos overlaid onto the real world, creating a new level of engagement for businesses and their customers.
One of the primary benefits of using augmented reality within social media is that it brings a more interactive and immersive experience to customers. It also provides businesses with a unique way to showcase their products and services in a more engaging way compared to traditional media.
Additionally, augmented reality can be used to create special offers, discounts, and promotions that are only accessible through the social platform. As businesses adapt to this new technology, they will be able to better engage with their customers, improve their brand reputation, and remain competitive in the ever-evolving world of social media.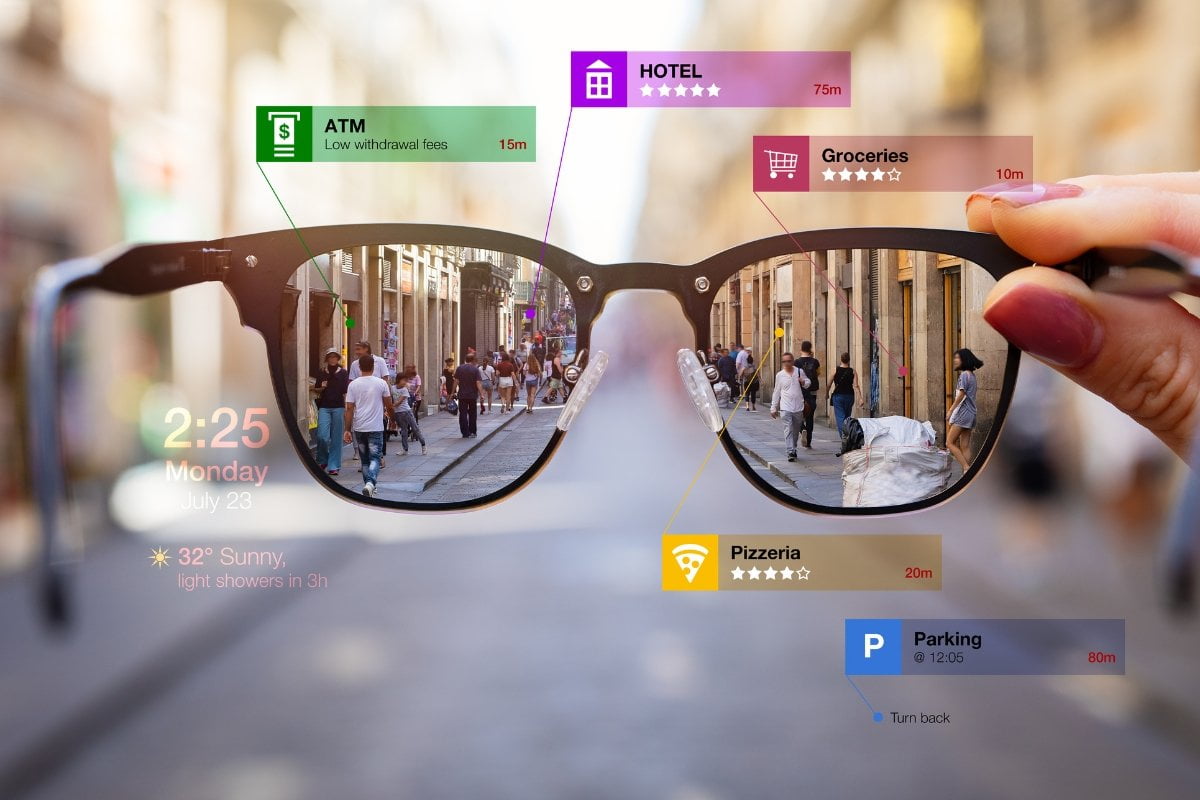 Leveraging the Latest Social Media Trends
In an ever-evolving digital landscape, it is essential for businesses to stay abreast of the latest social media trends if they want to make the most out of their online presence and avoid shadow-banning on social media. Keeping up with the current trends can help a business engage with their customers, create meaningful brand awareness and ultimately, improve their reputation. With that in mind, let's take a look at some of the key social media trends for 2024 that can help your business boost its online reputation.
One key trend for 2024 is the increasing focus on metrics beyond likes and followers. Companies should strive to understand how their content is being engaged with, what kind of conversations are taking place, and how their content is driving conversions. This kind of data-driven approach allows businesses to measure the true effectiveness of their campaign and make more informed decisions about how to best optimize their content strategy.
Another important trend for companies to consider is leveraging the power of influencers. Partnering with relevant influencers can help a business generate more reach and exposure for their brand, as well as establish a stronger connection with their target audience.
Finally, companies should also pay close attention to the way they use visuals in their social media campaigns. The use of visuals such as videos, images, GIFs, and infographics can help add an extra layer of engagement to the content and make it more appealing to the audience.
Staying informed about the most recent social media trends can help businesses take advantage of the power of social media to bolster online reputation. A sound content plan, the utilization of analytics, collaborating with pertinent influencers, and utilizing imagery effectively are all key components of a successful strategy.
Tips for Adapting to the Upcoming Social Media Trends
As businesses begin to further invest in their online reputations, current and upcoming social media trends need to be taken into account. With 2024 being a year of unprecedented disruption, it's essential for companies to be prepared for the changes that will likely come in 2024 and beyond. To ensure that your business remains competitive and continues to grow, here are some tips for staying ahead of the curve when it comes to the newest social media trends.
The world of social media is constantly evolving, making it essential for companies to stay up-to-date on the ever-changing social media trends for 2024 and beyond. This means recognizing the importance of platforms such as Twitter, Instagram, TikTok and YouTube, and taking advantage of the vastly different features each brings to the table. Companies should consider developing strategies to maximize the potential of each platform while understanding the unique culture of the users on each.
Another important factor to remember when adapting to changing social media trends is staying relevant in conversation. By keeping track of the latest hashtags, stories, trends and memes, you can develop content that resonates with your target audience and stays true to your brand. Being proactive with building relationships and engaging with customers is also key – now more than ever, people connect with brands they can relate to.
Finally, when it comes to the future of social media, it's crucial to remember the importance of data. With advancements in AI technology, companies have access to a wealth of data that can be used to create targeted campaigns and measure how the public responds. Keeping an eye on the data can help you get an edge on the competition and give you the insight you need to make better business decisions.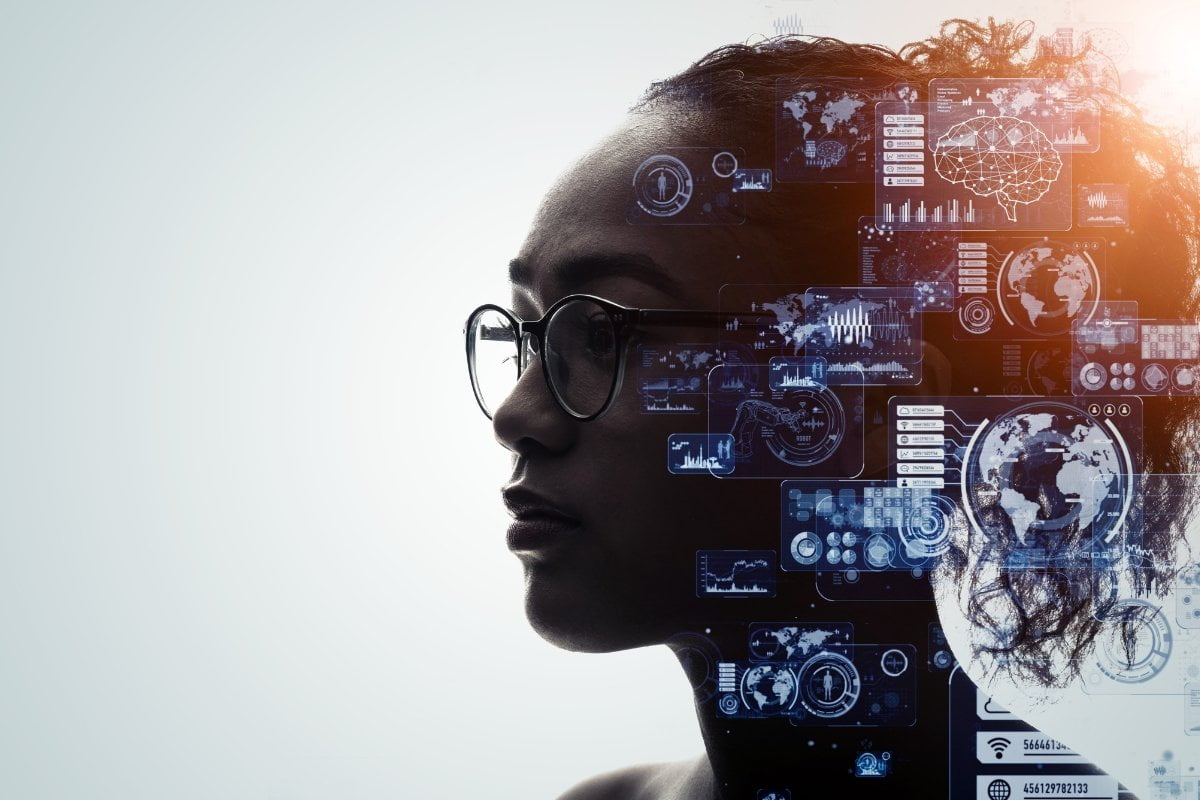 Take Your Professional Reputation to the Next Level
Are you ready to make a splash in the market this year? With the current social media trends for 2024, now is the time to get ahead of the competition and improve your business reputation. Fortunately, with the help of Newman Web Solutions Agency, you can give your small business the facelift it needs in order to be prepared for the new year.
Whether you're in need of website design services, SEO services, content writing services, video marketing, or any other online improvements, the team at Newman Web Solutions has the creativity and experience to ensure that your company stands out amongst the latest trends. From helping to increase your online presence to providing you with the necessary tools to promote your brand, they are ready to work with your company to reach the next level.
By setting your business up with the correct social media trends for 2024, you can make sure that your professional reputation is outstanding. With their cost-effective and innovative solutions, Newman Web Solutions provides the perfect opportunity for you to make 2024 the year that you take your business to the next level. Contact our Atlanta digital marketing agency today to get started!