Pinterest has emerged as one of the most popular social media platforms today. It's a visual platform, which makes it a great space for small businesses to market their products and services to potential customers. Every day, over 400 million people use Pinterest and they're mostly looking for ideas and inspiration in the form of images, videos, and GIFs. As a business owner, you can use this platform to increase brand awareness, build relationships with customers, and drive more sales. However, with all the different methods you can use to promote your business on Pinterest, how do you know which ones will yield the best results?
This blog post explores six techniques to utilize Pinterest to expand your business. We will discuss how to create boards, introduce ads, and more, while providing useful steps to guarantee you make the most of the platform. If you're ready to begin profiting from Pinterest for business, let's get started now.
Introduction
Pinterest for business may be a game-changer for entrepreneurs and small businesses alike. Its visual content platform is perfect for brand building, driving website traffic, and connecting with potential customers. With the right strategies in place, any business can take advantage of Pinterest's growing user base and capitalize on its potential to drive business growth. This article will explore six ways to use Pinterest for business growth.
First, it's important to understand the basics of Pinterest. It's a platform where people can save and share images and videos, sorted into collections called boards. Users can follow each other's boards, creating a network of connected users that are interested in the same topics. As a business on Pinterest, you create boards, share images and videos that align with your brand, and cultivate relationships with other users.
To maximize the effectiveness of Pinterest for business, it's essential to have a solid strategy in place. This includes creating attractive visuals, optimizing pins for SEO, joining group boards, creating highly engaging content, and connecting with influencers. Utilizing these strategies can increase engagement and help draw more attention to your brand.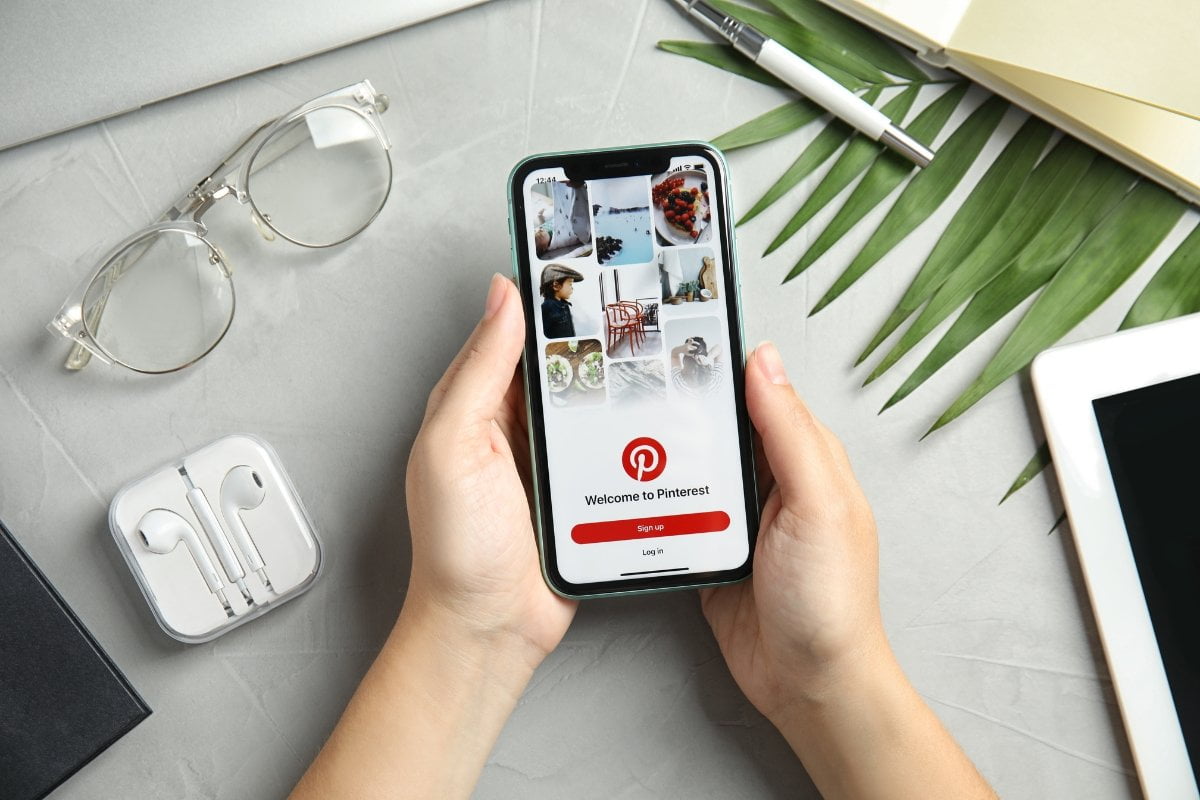 1. Create Engaging Boards
Crafting engaging boards is one of the most important steps to take when using Pinterest for business. Engaging boards help attract viewers to your account and posts, as well as entice them to follow you. To engage viewers and get the most out of Pinterest for business, it's essential to create boards with specific themes or topics. You can easily customize boards by categorizing them according to product types, colors, trends, seasons, and other relevant topics related to your business.
Additionally, try adding short descriptions to each board to give viewers a better idea of what content they'll be seeing. This will make your boards much more attractive and engaging. It's also important to use relevant hashtags to get more eyes on your content. By diversifying the topics of your boards, you can set yourself apart from other pinners and stand out from your competition.
2. Create Rich Pins
Rich pins are one of the best tools available on Pinterest for business. They're a great way to give your content an extra bit of exposure and make it stand out on a busy feed. Rich pins provide more detailed information than regular pins, such as pricing, ingredients, and reviews. They also contain an additional call to action, allowing you to link directly to your website or product page. Creating rich pins is a great way to use Pinterest for business growth.
There are five types of rich pins: app, article, product, recipe and place. First, you'll need to verify your website through Pinterest by adding some HTML code. This is what tells Pinterest that your pins are coming from a legitimate source. Once your website is verified, you'll be able to create your rich pins. Each type of pin has different specifications, which determine how your pin will look when it appears in someone's feed. For instance, product pins include details like pricing, availability, and reviews.
When creating your rich pins, make sure to include relevant keywords that users may be searching for. These keywords will help potential customers find your pins. It's also important to keep your pins up to date by regularly updating any information that may have changed. This will help to ensure that users always find accurate information on your rich pins.
By taking the time to create rich pins, you can use Pinterest for business growth and reach a wider audience. Potential customers will be able to find your pins easily and learn more about your products or services. Rich pins are a great way to get your content noticed and drive more traffic to your website.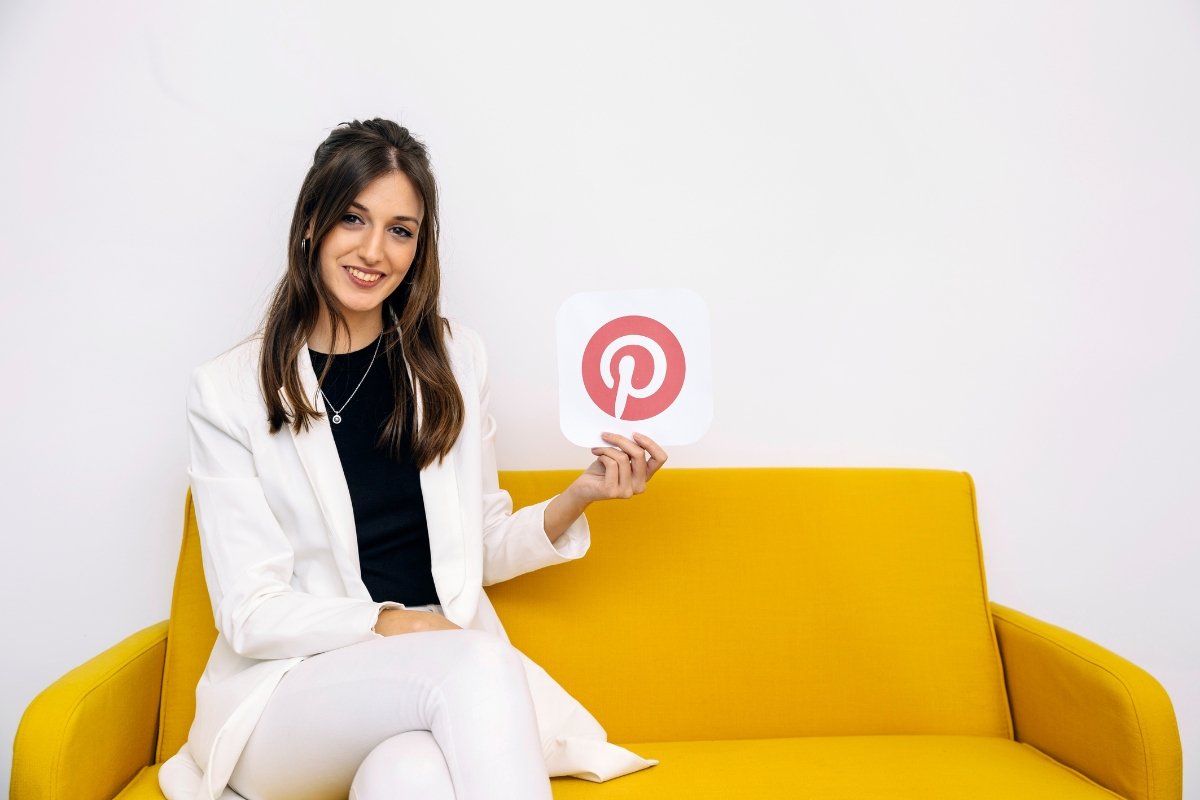 3. Use Keywords to Optimize Content
Using keywords to optimize content on Pinterest for business is essential to derive maximum benefit from the platform. To make sure your content is visible and searchable, you need to know your target audience and add relevant keywords to your pins. Doing so will increase organic growth potential and exposure.
You can use popular and trending hashtags to increase visibility of your content. This will help your pins get seen by potential customers who may not be following you yet. Pinterest also allows you to use keyword rich boards and descriptions which are important factors in increasing visibility.
It's important to keep pin descriptions and board titles concise, clear and keyword-rich. Make sure to use natural language and avoid keyword stuffing, as it can adversely affect your content ranking. Additionally, try to use the SEO keyword "pinterest for business" in your descriptions and titles to strategically boost your content in search results.
When it comes to the actual content, such as images, videos and text, make sure that they are of the highest quality and engaging. This will help you capture and maintain your followers' attention. It's also important to create visually pleasing pins since images are the primary driver of engagement on Pinterest. Try using high-resolution images with attractive shapes and colors to capture attention.
By using keywords strategically, following the right practices and sharing valuable content, you can make sure that your content reaches your target audience on Pinterest. This will help you grow your business and build a loyal customer base.
4. Invest in Pinterest Ads
With the rise of social media, Pinterest Ads have become a great way to boost your brand's visibility and reach new eyes. Through Pinterest's Promoted Pins program, you can get your pins in front of the right people, fast. When investing in ads, it is important to keep your target audience in mind. Consider making a list of your ideal customers and create Pinterest ads tailored to them. If you create ads that are relevant to their interests, you can grow brand loyalty and increase website traffic.
When setting up your Pinterest ads, it is also important to think about the visuals you will use. Use stunning images or videos to attract Pinterest users and draw them in to your content. It should be engaging and eye-catching enough to make them click. You can also create multiple pins with different images and text to get the most out of your ad campaigns. In addition, use the latest Pinterest trends and technologies to create more effective ads.
When setting a budget for your ad campaigns, be sure to select an amount that works for your business. You may want to use A/B testing to ensure you're getting the most out of your budget. Track your performance by looking at the clicks, impressions, engagement, and conversions. Doing this will let you know if your campaign is successful and if it's worth investing in.
By using Pinterest Ads to reach potential customers, you can get more website traffic and build your brand's visibility. Pinterest Ads are an effective way to boost your business's growth and increase sales. Investing in these ads with the right visuals, targeting, and budget will help you reap the rewards of Pinterest for business.
5. Utilize Analytics
Pinterest's analytics feature helps you track your pinning performance and gain insight into how other people are engaging with your content. It is an essential tool for understanding what's driving traffic to your website or page. With analytics, you can view impressions, clicks, and engagement rate of your pins over time and by device. By tracking this data, you can see which pins are performing best and adjust your strategy accordingly.
Analytics also lets you explore which topics or keywords resonated with your audience. You can use this data to create more targeted and effective content to reach the right audience. Additionally, analytics will give you insight into which pins are repinned and saved the most, so you can focus on creating similar content for maximum engagement.
Analytics will also give you insights into when users are most active and when you should be pinning your content to get the most out of Pinterest for business growth. Utilizing these analytics is crucial for exploring what content works best on Pinterest and leveraging that insight to increase traffic to your site.
6. Reach Out to Influencers
Influencer marketing can be a powerful tool for businesses on Pinterest. It is important to focus on key influencers in your target market who are already engaging with content similar to what your business offers. Reach out to these influencers and inquire about ways you can work together to increase your business's growth. You can create promotional campaigns or hold contests to increase followers, engagement, and ultimately sales.
Consider providing influencers with sample products or services so they can give an honest review to their followers about the quality of the product or service. Make sure to plan a timeline for any collaboration and to make sure everyone is on the same page. Utilizing influencers can help boost visibility and reach for your business, making it easier to maximize your business growth through Pinterest.
Conclusion
Pinterest for business can be a great tool for growing your business. With its expansive visual platform, you can reach customers from almost anywhere and create content that engages them. With its powerful analytics capabilities, you can track the performance of your content and adjust accordingly. Lastly, with its ability to generate website traffic and leads, you can quickly and easily expand your customer base.
In conclusion, Pinterest for business offers plenty of opportunities to help drive sales, increase brand awareness, and build loyal customers. With its efficient tools, you can create content that matches your marketing objectives and engage with potential customers in meaningful ways. If you have yet to invest in Pinterest for business, now is the time to make it part of your overall marketing strategy.