What is marketing automation? Marketing automation is how you manage recurring tasks with a software. And one of the most common marketing strategies that can be handled by automating is email marketing. The same goes with posting on social media wherein human actions are no longer needed to complete these tasks. And aside from helping you save more time, there are a lot of other marketing automation benefits that your business can take.
So learn how automating some of your business processes will result in your team accomplishing more.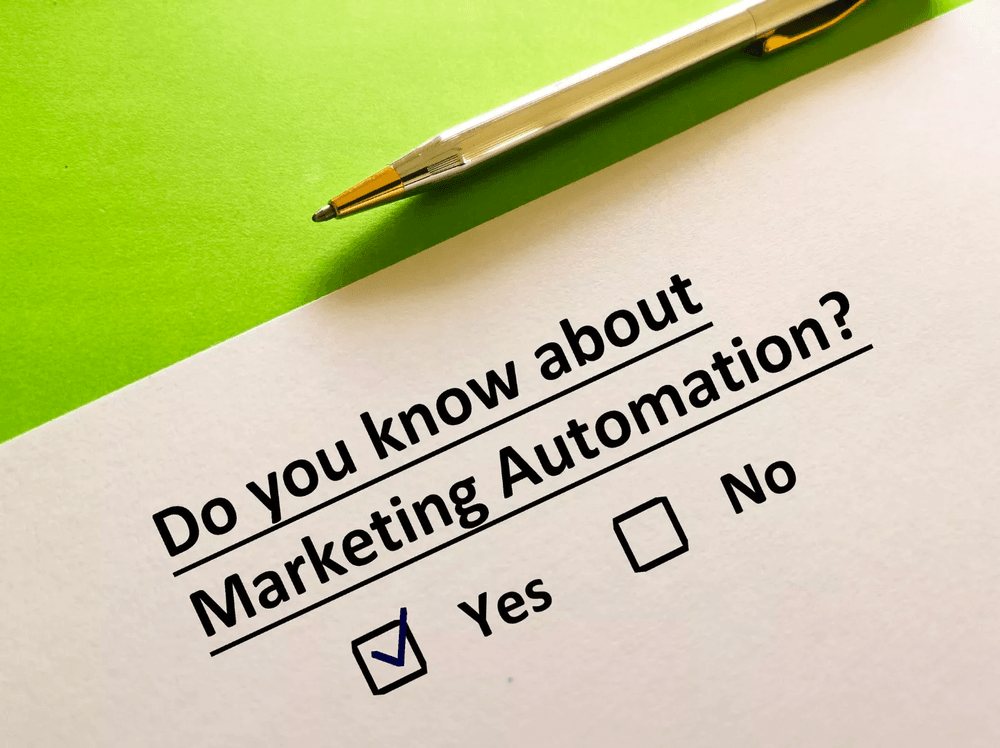 Marketing Automation Benefits: How It Can Help Your Business?
These are the ways that your business can profit from automating your marketing strategies.
Builds a Strong Foundation
There is more to making a business efficient as one of the top marketing automation benefits. Because in the process of engaging with customers to generate more leads, businesses often struggle with organizing the collected data. Thanks to marketing automation for making the workflow effective through simpler and faster methods. And when incorporated properly with the other marketing strategies, it will build a strong foundation for a healthy relationship with your clients.
Makes the Process More Personal
Each information given by a potential client will add value to your current marketing strategy. It will give you a glimpse of what your target market is looking for in a product or service. And keeping up with this information in a timely manner seems impossible, especially when done manually. But with the help of marketing automation software, businesses can now take advantage of the data they receive from different platforms. And this is to truly comprehend what their clients are actually trying to solve.
So next on the list of marketing automation benefits is making the process more personal. This can be made possible by providing the right content based on your clients' needs at a given time. This will also increase your chance of turning your potential clients into actual customers. And as you try to make the experience more personal for your clients, the chance of increasing customer engagement is high.
When done right, marketing automation services encourages repeat customers who are likely to refer your company to other people.
Speeds Up the Workflow
In every business, the goal is to speed up the process. And what's the point of using technology if it doesn't help, right?
You have also probably heard many times that customers are always right. Chances are you may not agree with this all the time. However, customers must still remain as one of the top priorities of any business. And this is especially true when you think of methods that can speed up your company's workflow.
The process of completing a task must also work across the different teams in your company. And your customers must have a solid customer experience right from the start. This begins from the moment they show interest in your product or service until they make a purchase. Good thing that one of the marketing automation benefits a business can get is making these processes less complicated.
Marketing automation can help your team focus on high-priority tasks. This is possible since any information provided by your leads is automatically saved in your system.
Marketing Automation Benefits: Here's More!
Answers Customer Questions Promptly
Marketing automation also has a direct benefit to your customers. Since it allows you to prioritize certain tasks, questions sent by potential customers will be handled quickly.
Information will not also be hard to find since all the data is already in your CRM. Answers provided to the customers will then be more relevant because of the stored data. You will also be able to base your response on their previous purchases. So other marketing automation benefits include being able to understand the actual needs of your customers to answer their questions promptly.
A More Specific Customer Experience
Marketing automation lets you select the kind of messages your users receive. In email marketing, for example, sending information that is relevant to your customers will most likely be opened and read. And the only way to be certain that your marketing strategy is seen is by using the data that you have collected.
No one wants to keep hanging around your marketing campaign. So be sure to only send information that your customers need. By being more specific with what your customers experience, you will be able to get the most out of these marketing automation ideas and benefits.
How to Make the Most Out of These Marketing Automation Benefits?
Marketing automation is not just for the sake of helping your team become more efficient. It actually makes monotonous tasks easier and faster to do. But how to make the most out of marketing automation? By letting the experts handle it for you.
Our digital marketing services will bring you more leads and turn your dreams for your business into a reality. Who knows? We might give you the complete solution to growing your business. So don't wait any longer and book your free strategy session today!
Take advantage of these marketing automation benefits and let Newman Web Solutions Agency help you with your marketing needs.