Content marketing has become an increasingly popular strategy for businesses to market their products and services online. But what is content marketing and how can it help your business grow? Content marketing involves creating and sharing valuable, informative content that is specifically tailored to your target audience in order to create interest and engagement in your brand. It can be used to generate leads and increase sales, as well as build relationships with customers and spread the word about your business.
In this blog post, we will explore exactly what content marketing is, why it can be so powerful, and some strategies for leveraging content marketing to grow your business.
What Is Content Marketing: An Introduction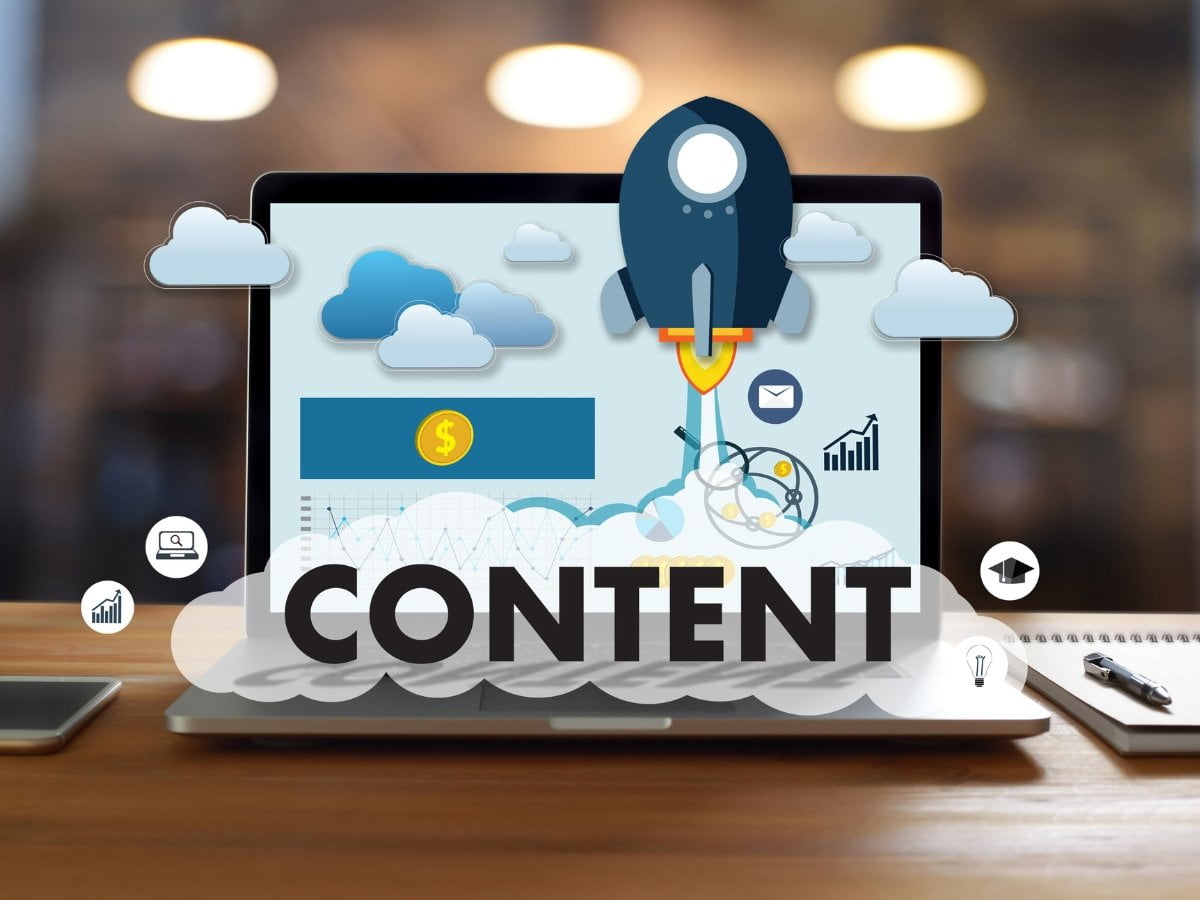 Content marketing is a powerful business tool to help you attract and engage with customers, build brand loyalty, and drive profits. Content marketing has become an increasingly popular method for businesses to communicate with their target audience and build relationships with potential customers. Through the creation of content, companies can share their message and create valuable, informative experiences that offer customers something of value.
Content marketing is often used as an alternative to traditional marketing tactics such as advertising, which can be seen as intrusive and inauthentic. Content marketing allows companies to create helpful and informative content that resonates with their core customer base. From blog posts to social media posts and even videos or podcasts, content marketing has the ability to build genuine relationships with your customers and keep them engaged with your brand. Additionally, content marketing is a great way to educate consumers on the services and products you provide, as well as increase brand awareness and grow sales.
In conclusion, content marketing is an effective and cost-efficient way to grow your business and reach more potential customers. It's important to understand the negative impact of creating low quality content. By creating quality content with relevant and informative content, businesses can develop trust and credibility in the eyes of their target audience, ultimately leading to better customer relationships and increased sales.
Benefits of Content Marketing
The benefits of content marketing are abundant. It can help businesses increase leads and improve customer relationships. Content marketing also offers more opportunities to build a connection with your customer base, as well as reach a larger audience. Content marketing helps establish authority and expertise in the industry and is cost-effective compared to other forms of marketing. Additionally, anytime a customer reads your content, they are reminded of your business and what it offers.
Content marketing can be used to inform, educate, entertain and even persuade potential customers to make a purchase. By creating high-quality content tailored towards your goals, you can create an engaged and loyal customer base. Ultimately, content marketing works best for businesses that are looking to develop relationships and build trust—making it an invaluable tool in today's competitive marketplace!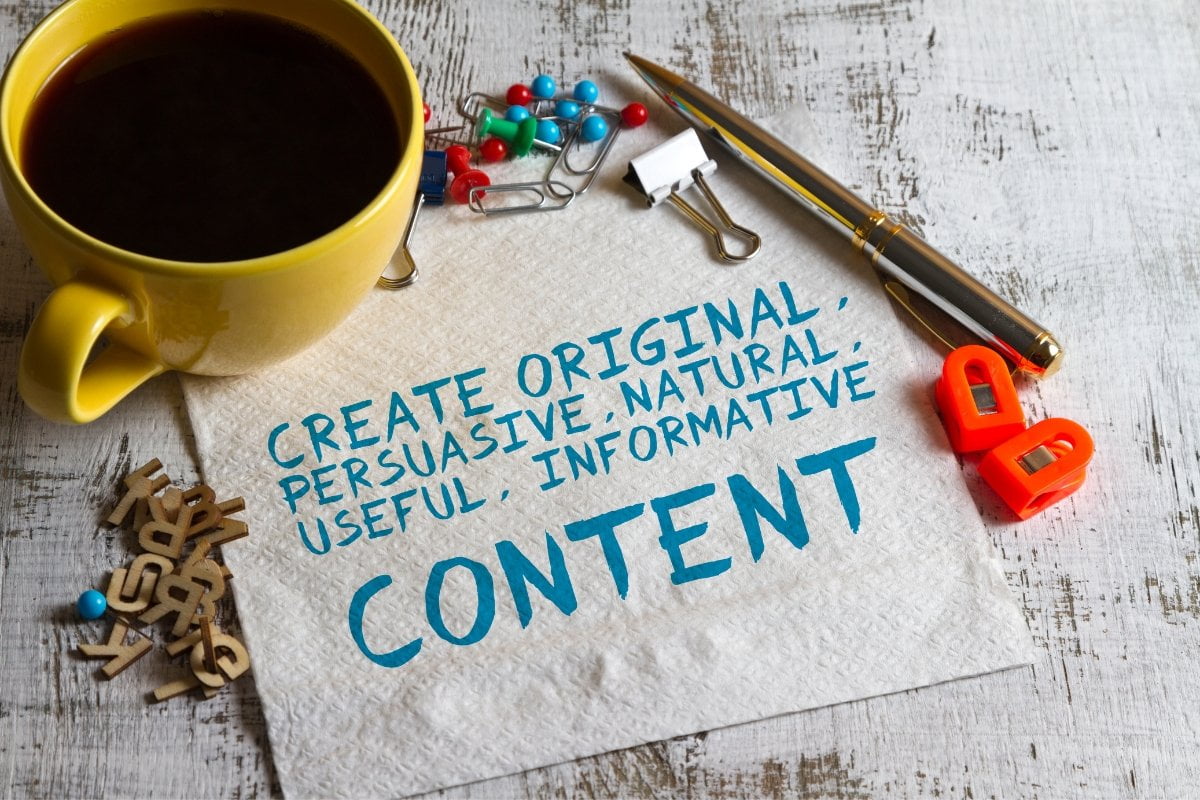 Types of Content Marketing Strategies
Types of content marketing strategies include blogging, social media, podcasts, videos, infographics, case studies, webinars, ebooks, and more. Each type has its own strengths and can be used to achieve different objectives. Blogging is great for providing helpful information and driving traffic, while webinars and podcasts can be used to promote products and services. Videos and infographics provide shareable content that can get shared across social media channels. And ebooks and case studies can be used to demonstrate expertise and help generate leads.
Content marketing is an important part of any digital marketing strategy, as it helps to build trust and relationships with consumers. By creating content that is relevant and informative, businesses can develop meaningful connections with their customers. This helps to build brand awareness and can increase engagement, sales, and conversions.
Content marketing plays an important role in today's world, and businesses can benefit from taking advantage of it. By understanding content marketing and the various strategies to use, such as story branding, you can create content that will engage your readers.
Creating a Content Marketing Strategy: Unlocking New Opportunities
Content marketing is a proven technique for businesses to generate leads, engage customers, and increase brand awareness. A content marketing strategy outlines how you will use content to reach and engage your target market, create a positive brand message, and ultimately lead to conversions.
A content marketing strategy should focus on four key steps:
identify your target audience;
define the goals you want to achieve;
create content that resonates with your target audience;
and measure the success of your content marketing efforts.
By taking these steps, you will be able to create a successful content marketing strategy that helps promote your business and its services.
With a well-defined content marketing strategy, you can generate leads, engage audiences, and increase brand visibility. You will be able to create content that resonates with your target market and build relationships with your customers. In addition, you can use content marketing to drive conversions and increase the visibility of your brand.
When creating a content marketing strategy, it is important to keep in mind the three core elements: your target audience, the goals you want to achieve, and the type of content that will resonate with your audience. By focusing on these three elements, you will be able to create a successful content marketing strategy that will help you reach and engage your target market and ultimately lead to conversions.
Content marketing is an effective way to reach and engage potential customers and build relationships with them. With the right strategy, you can unlock new opportunities for your business and drive conversions. Start creating your content marketing strategy today and see the results for yourself.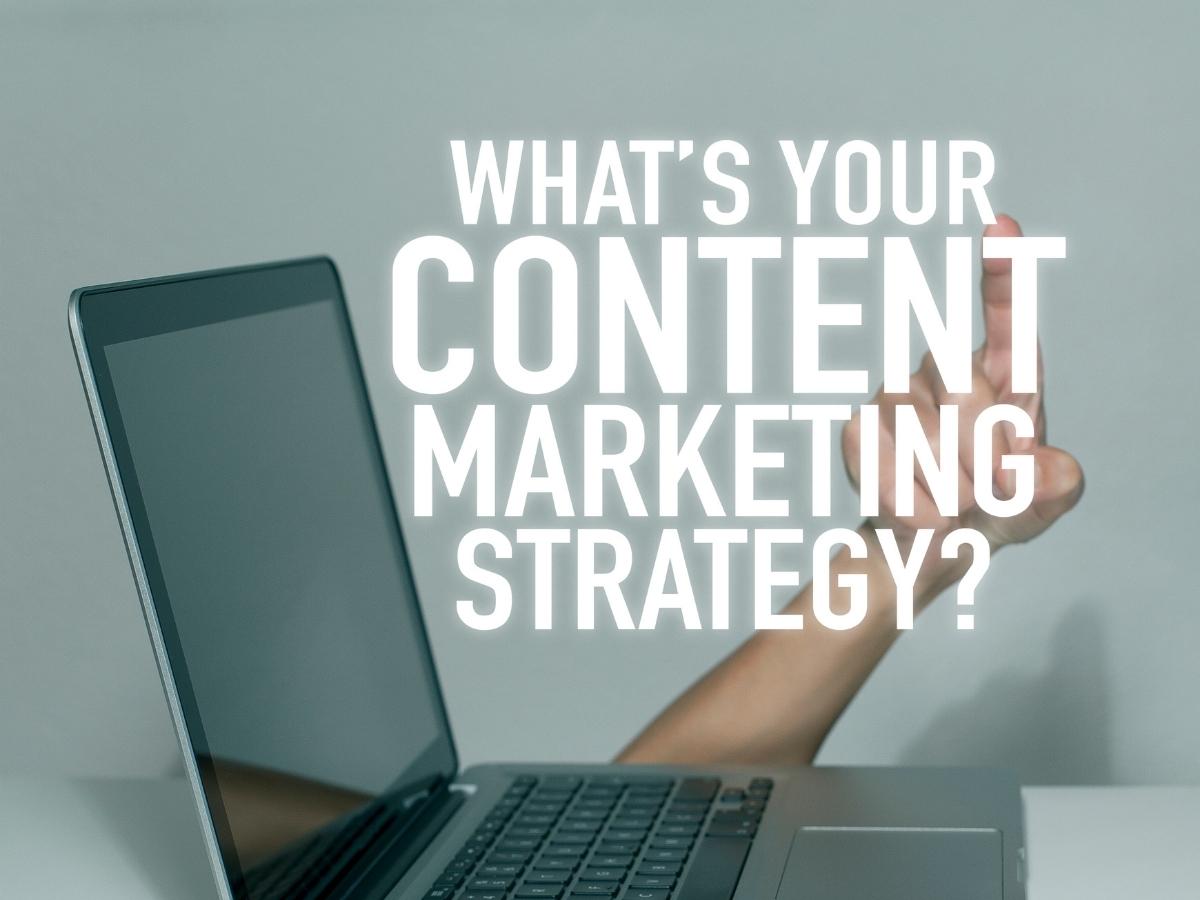 Establish Your Content Marketing Goals Today!
Content marketing can be an incredibly effective tool for businesses both small and large. But to maximize the ROI of your content marketing efforts, it's essential to start with a plan. Establishing your goals for content marketing is the first step towards creating an effective strategy that drives tangible results for your business.
When setting your content marketing goals, it's important to consider your objectives, budget and timeline. For example, you may want to focus on brand awareness and reach a defined audience quickly with a limited budget. Or you may be looking to drive more qualified leads and engage with customers over a longer period of time with a larger investment.
No matter what your goals look like, it's important to establish them before you get started. Doing so will help ensure that your content marketing strategy is tailored to your unique needs and objectives. Having a plan in place will also help you measure, adjust and optimize your efforts on a regular basis.
So if you're ready to get started with content marketing, make sure you set your goals today! Doing so will help ensure that you're able to maximize the ROI of your content marketing efforts and achieve your desired outcomes.
Maximizing Your Marketing Plan: Analyzing Your Content Marketing Performance
Making sure your content marketing plan is working to its fullest potential is essential for your business. Content marketing includes all the strategy, creation, and distribution of content to promote a product, service, or idea. Without careful analysis and evaluation of your performance, you could be wasting resources on content that doesn't get you the desired results. That's why it's important to analyze your content marketing performance and make sure you're achieving your goals.
Content marketing performance can be evaluated in several different ways, from measuring clicks and conversions to tracking engagement. Understanding which content is most successful can help you create more targeted, effective content in the future. You should also consider your audience's interests and preferences, as well as their engagement with different types of content. Doing this will provide insight into how you can better reach your target audience and optimize your content for maximum effectiveness.
Ultimately, analyzing your content marketing performance is essential for ensuring that your efforts are producing the desired results. By understanding what content works best, you can create more relevant, engaging content that resonates with your audience. In addition, this data can help inform your content strategy and ensure that your content marketing efforts are delivering the greatest return on investment.
Amplifying Your Content Marketing with Paid Advertising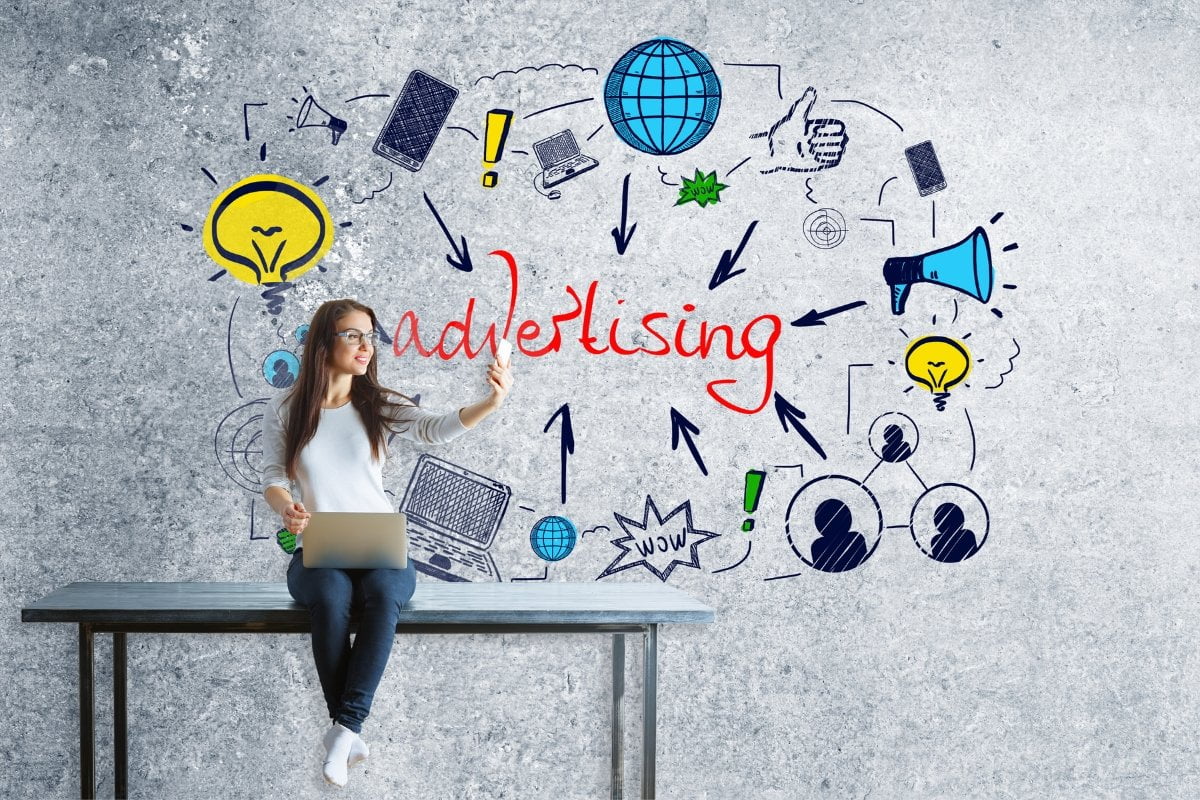 When it comes to content marketing, amplifying your efforts through paid advertising can be a great way to reach your target audience.
Why should you consider utilizing paid advertising in addition to content marketing? Paid advertising can be an effective way to amplify your existing content marketing efforts and increase website traffic. Paid advertising campaigns can help you reach a broader audience and increase the visibility of your content. With the right targeting, you can ensure that your ads are reaching your target market and drive increased website traffic and conversions. Additionally, by combining paid advertising with content marketing, you can build a powerful and cost-effective marketing strategy.
In conclusion, content marketing is a great way to reach a wide audience and increase your brand's visibility. When you complement your content marketing efforts with the right paid advertising, you have the potential to take your marketing efforts to the next level and maximize your ROI.
Common Content Marketing Pitfalls
No matter the size of your business or the industry you're in, content marketing is an essential part of any successful marketing strategy. It's a great way to draw in potential customers and keep your current customers engaged. However, getting content marketing right has its own unique set of challenges. To ensure your content marketing efforts are a success, it's important to be aware of the common pitfalls that can trip up even the most experienced marketer.
From failing to ensure content is accurate and up-to-date to not having a well-thought-out plan in place, there are many potential missteps when it comes to content marketing. Knowing what to avoid is just as important as understanding the basics of what is content marketing and why it's important. In this article, we'll discuss some of the most common content marketing missteps—and how to avoid them.
Kick-Start Your Content Marketing Journey Now!
Content marketing can help you get more leads, customers, and even boost the overall success of your business. With content marketing, you can create, plan, and share relevant content to attract your target audience, engage with them, and convert them into loyal customers and fans.
At Newman Web Solutions Agency, we understand the importance of content marketing and have the expertise to help you get started. Take advantage of our free strategy session and let us help you develop an effective content marketing strategy. We will collaborate with you to create a plan tailored to help you reach your goals while staying within your budget. Our team of digital marketing experts will look into your industry, target audience, competitors, and audience behavior to create the best content strategy for your business.