While most of us are continuously surrounded by content marketing, defining precisely exactly what it is may prove to be slightly challenging for the majority of people. This is why we decided that a great place to start would be Google, so we Googled "what is content marketing."
What you may not be aware of is that there are a few interesting things to know about content marketing:
1. As you work to create content, it is important to ensure that you have a clear and concise focus and will consider the following elements: interest, entertainment, and value. By creating interesting, entertaining, and valuable content, your business will begin to attract potential leads and position itself as an industry leader.
2. You must have a "clearly defined and clearly understood target audience": You can attract people, but you must attract the right audience. The more specific your target audience is, the better. To do so, you should first define who your audience is.
3. It is the intention of the company to make sure that you are able to "drive profitable customer action" : In order to make it clear to the customer what action you want them to take, link call-to-actions in your communications to encourage certain behaviors.
4. Unlike traditional marketing, content marketing, by definition, does not talk at all about your goods or services: Even though content marketing's overarching purpose is to generate sales of your goods and services, this definition avoids any mention of this in its definition. A customer today is bombarded with marketing messages on a daily basis, and they have become accustomed to it being ignored. In order to get their attention, you must focus more on providing value to them rather than pushing your business on them.
Content marketing: What makes it effective?
A significant shift has occurred in consumer behavior in the last ten years. Traditional marketing is no longer as popular as it was a generation ago, thanks to inventions like DVRs and ad blockers.
Marketers who wish to capitalize on this phenomenon are embracing non-traditional marketing, which is more effective than traditional marketing strategies. Why content marketing instead of traditional marketing strategies is effective is that it allows businesses to demonstrate their expertise, and often their products, without coming off as overly promotional.
Businesses can attract new leads by creating content about topics that interest their target audience. Once these leads get engaged with the content businesses provide, businesses have multiple ways to convert them into customers. It is clear that pushing promotional content is no longer an effective marketing strategy. Instead, companies are turning into media companies, creating original content to answer their audience's questions, solve their pain-points, increase website traffic, and eventually, increase sales.
6 Advantages of Content Marketing
1. Establish your business as an industry thought leader: What makes your company different from your competitors? There are several reasons for this. There is the fact that you are a recognized expert in your field, so many businesses have blogs, entrepreneurs write for top news sites, and CEOs are constantly seeking speaking engagements. In addition to all these factors, using content marketing to establish yourself as an expert represents a great way of educating visitors and allowing you to demonstrate that you are an expert and are trustworthy. Content marketing is the best way to achieve both of these things.
2. Get New Leads: If you do your best to provide quality content, it may just attract new leads to your business. It is very important to maintain the relevance of the content you are producing. If it is not attracting any suitable leads then you are wasting your time. When your content is written well, it becomes a big magnet for potential customers.
3. Social Media: Publishing content on social media can bring you more followers as well as more leads. Therefore, if you are in the content marketing industry, you will want to utilize the power of social media marketing. If you provide good content, your leads will hopefully start following you on social media, which has the benefit of allowing them to see your new content when it's posted. This is a mutually beneficial relationship between you and your leads.
4. In 2021, Ardor SEO estimates that search engines will generate over 2 trillion Google requests per day. Therefore, search engines will be an integral part of your business's online presence. An online marketing strategy known as search engine optimization (SEO) is the process of increasing the visibility of a website or a web page in a search engine's unpaid results. Content marketing plays a crucial role in SEO because it increases the chances of your content showing up in the search results on search engines. By creating content related to your industry, you are increasing your chances of being found by search engine users.
5. Increases Sales: Yes, content marketing can help you to increase sales by increasing awareness of your brand as well as your target audience. The benefits above make it clear how content marketing can make you money.
6. More Affordable Than Traditional Marketing: Digital marketing, in particular content marketing, is much more affordable than traditional marketing, and generates considerably more leads.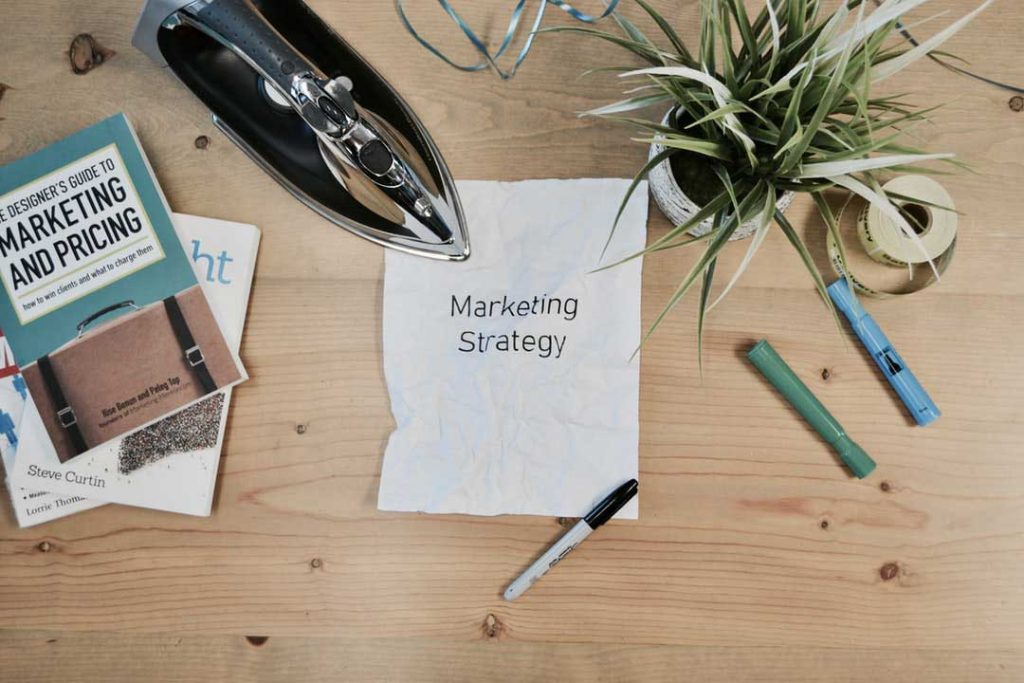 How to Get Started With Content Marketing
1. The best content marketers write for their clients, not for themselves: This is a secret that most marketing students ignore: They write for their own clients, not for themselves. In order to be successful, you need to have a main goal, and that goal is to make your audience's life easier. Take the time to pay attention to the questions people ask, the things you needed to learn for you to get to where you are now, etc.
2. One of the best ways for repurposing content is to repurpose it so that it becomes more relevant to the target audience. Businesses tend to be hesitant to invest in content marketing because they fear not being able to produce enough content. The truth is that it can be a challenge to create sufficient engaging content. A great way to do this is to repurpose the content you create and allow it to have more life.
For example, if you create a blog recommending the top five content marketing strategies, you can then transform it into a video or an infographic, etc. Thanks to the research you already conducted, it takes a fraction of the time to create these additional pieces of content.
3. If you want to establish strong relationships with your customers, you should experiment with different types of content to see what resonates best with them. Despite the fact that we recommend sharing a variety of content types (blog, video, infographics, etc. ), we suggest identifying which format has the greatest impact and producing more than half of your content which is in that format.
4. We discussed how repurposing content can lessen the amount of content you have to create. One other way to accomplish this is to outsource some of the content creation. Along with the benefit of having more content, outsourcing also means getting more diverse content without needing to do much work on your part.
5. You probably know that at this point you are an expert in your field, but try to think back to a time when you were just getting going. Try to think about the things you learned along the way, as a beginner or an experienced marketer. Also, list down all the main topics or tips you learned along the way. You can then turn these topics into content. When you become the source of information and learning, you become extremely valuable. Just think about how valuable Google is. Even the simplest of things that are easy to write and research will be extremely useful for beginners.
6. A Gated Content Strategy – Create content that only can be accessed by specific visitors when they enter certain types of information: The concept of gated content is simple: you create certain types of content that can only be accessed by people who enter certain types of information. In my opinion, one of the most common examples of gated content would be exit pop-ups on blogs. These pop-ups show up when you are about to leave a page and normally ask for your email address in exchange for a piece of valuable content. In order to create a compelling article, you should think about what your audience may find extremely interesting. Then you should ask for information, such as their email address or the answers to a survey in exchange for access to the article. Take advantage of this information when improving your product or service, as well as when marketing to the same people in a more effective manner.
In Conclusion
Our Atlanta Web Design & SEO Marketing company has the expertise you need to compete in today's online world. Our content marketing agency can help with anything from a content strategy to a design for your website. Here at Newman Web Solutions, we understand that people are drawn to brands with a story and that the way for you to find success in your industry is by telling your story. With the Storybrand framework and solid SEO marketing tactics, we can help you create engaging content to drive your marketing efforts. Contact Newman Web Solutions for all your marketing needs.