An HTML sitemap is an essential part of any website, as it helps search engines like Google index, understand, and rank your content. It's also a valuable tool for website visitors, as it allows them to quickly and easily find all the pages on your site. But how do you create a sitemap for your WordPress website?
Guide to Creating a WordPress HTML Sitemap
Fortunately, Rank Math SEO plugin makes this process quite easy. In this blog, we'll walk you through the steps needed to create a WordPress HTML sitemap using RankMath to help improve your website's rankings.
A WordPress HTML Sitemap – Helping Your Site Rank Higher
Having a WordPress HTML Sitemap on your website is an essential part of SEO. It helps search engines like Google to find, crawl and index your website, making it easier for them to understand what pages are present, their relevance and importance. But, before you understand why having a WordPress HTML Sitemap is important to your site's rankings, it's important to have a basic understanding of what a Sitemap is and how it works.
A WordPress HTML Sitemap is simply a list of all the URLs on your website. It is placed, usually, in the root folder of your website and is accessible to all search engine bots. The Sitemap contains the structure and hierarchy of your website, with all its pages, posts, categories and images, making it easy for search engine bots to follow the navigation paths and to discover new content or changes on your website.
A WordPress HTML Sitemap acts as a roadmap for search engine bots, helping them to easily navigate your website. It also gives them an overview of the content on your site and its relevance, so they know what to prioritize in indexing and crawling. Additionally, adding a Sitemap to your website means that search engine bots can better detect and index new content, so they will know when new content has been added and can include it in their search results.
Using the RankMath SEO Plugin, creating a WordPress HTML Sitemap is quick and easy, allowing you to reap the SEO benefits. The plugin streamlines the process, making it simple to increase your website's rankings.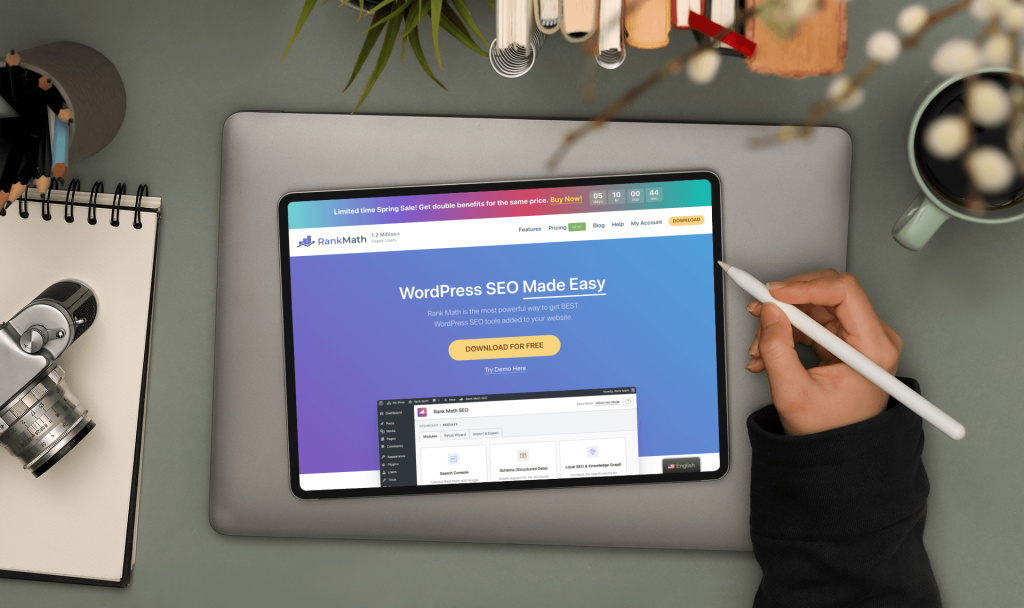 Setting Up The RankMath SEO Plugin: The Easiest Way to Create a WordPress HTML Sitemap
If you're looking for an easy way to create an HTML sitemap for your WordPress site, the RankMath SEO plugin is the perfect solution. In this article, we'll show you how to set up the RankMath SEO plugin and optimize your WordPress site for better rankings in search engine result pages.
Using the RankMath SEO plugin, you'll get access to a powerful set of features that make it easier to optimize your WordPress website for search engine rankings. With the plugin, you can easily set up redirects, add meta descriptions and keywords to each post or page and even generate an HTML sitemap with just a few clicks.
To get started, all you need to do is install and activate the plugin on your WordPress site. Once you've done that, you'll be able to access all of the plugin's features from the WordPress dashboard. The first step is to configure the plugin's settings, which includes selecting your preferred search engine optimization (SEO) settings. This includes choosing the types of content you want to be indexed in search results, setting up redirects and more. Once you've finished configuring the plugin, you can start optimizing your WordPress site for better search engine rankings.
Unlocking the Benefits of RankMath SEO Plugin
Having a good website ranking is key to driving more visitors to your WordPress website and growing your business. The RankMath SEO plugin can help you take your site to the next level with its powerful tools and advanced optimizations.
By using RankMath SEO's HTML sitemap feature, you can quickly and easily improve your website's rankings. HTML sitemaps are used to present content to search engine bots and help them understand the structure of your website. This allows them to index your website's content quicker and more accurately, leading to improved rankings in search engine results.
RankMath SEO also provides powerful optimization tools such as auto-generated meta descriptions and titles, link manager, and automatic image optimization. All of these features are designed to help you optimize your content for search engines. Furthermore, RankMath SEO's easy-to-use interface makes it simple to set up and configure all of these features to help you get the most out of the plugin.
Overall, using RankMath SEO to create an HTML sitemap and optimize your content can go a long way in helping you improve your website rankings and drive more traffic. By taking advantage of the powerful features available with RankMath SEO, you can ensure that your website stands out from the competition and attracts more visitors.
Understanding the Key Differences between XML and HTML Sitemaps on WordPress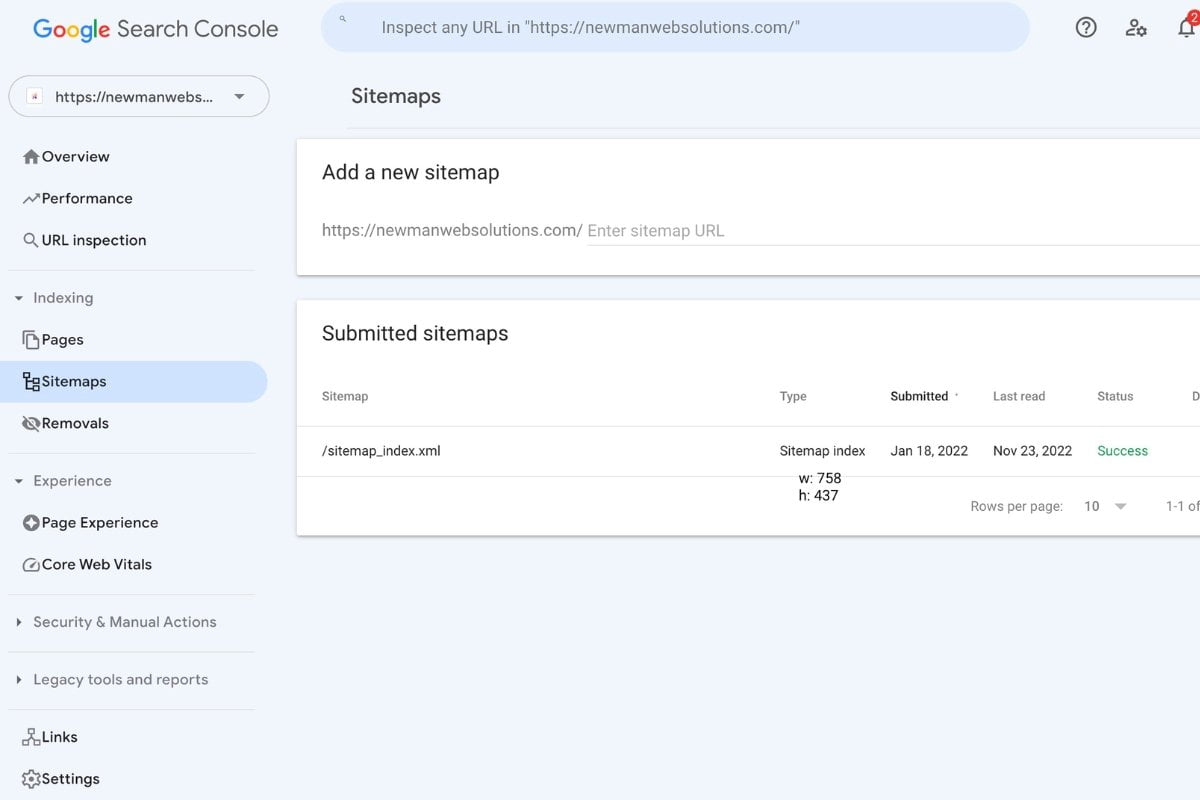 Websites are often a labyrinth of information, making it difficult for search engines to properly crawl and index pages. To help give search engines direction, many webmasters employ sitemaps to provide an easy-to-navigate map of their websites. Two popular types of sitemaps are XML sitemaps and HTML sitemaps. Both serve a different purpose but share the common goal of helping search engines properly index and rank websites.
The question then arises – which type of sitemap should you use? Well, both have their pros. To make the choice easier, we'll break down the key differences between XML and HTML sitemaps.
XML Sitemaps are designed to communicate with search engine bots. They provide detailed information such as URLs, the frequency of updates, when pages were last modified, and priorities of individual pages. XML sitemaps are not visible to visitors, but they are important for achieving a higher ranking.
On the other hand, HTML sitemaps simply provide a page on which every link and page on your website is listed. HTML sitemaps are made for visitors. HTML sitemaps are organized in an outline format and can help visitors find what they're looking for more easily. However, HTML sitemaps cannot compete with XML sitemaps in terms of features and SEO ranking impact.
So, in conclusion, XML and HTML sitemaps each have unique roles to play and can be used in tandem to ensure the best possible ranking.
Getting the Most from Your WordPress HTML Sitemap
If you're looking to improve your rankings on Google and Bing search engines, using a WordPress HTML sitemap, the Rank Math SEO Plugin is a great tool to help you get started. But there's plenty more you can do to enhance your search engine visibility, and make sure you're getting the most out of your WordPress HTML sitemap. In this post, we'll explore some additional tips for improving your rankings that go beyond just creating a sitemap.
First, remember to keep your sitemap up to date. As your website changes and grows, you should adjust your sitemap accordingly. This ensures that the search engine bots can properly crawl your content and index it properly. Additionally, create an XML sitemap in addition to your HTML sitemap. This will provide a detailed list of your website content and provide additional helpful information to the search engines.
Second, be sure to link to your sitemap from the homepage of your website. This will help the search engines access and crawl through your sitemap quickly, leading to faster indexing and higher rankings. If you want an easy way to do this, Rank Math makes it simple to add a link to your sitemap from the homepage.
Finally, use the sitemap to your advantage by linking to the important pages of your website. Utilizing the HTML sitemap, you can easily provide extra links to your main pages, blog posts, and other important content. You can also add links to categories and tags pages, as well as any custom post types you've created.
Utilizing the easy-to-use tools provided by Rank Math makes it simple to link to your sitemap from the homepage, ensuring that your page is quickly indexed and crawled by search engines.
Need Help With Setting Up Your HTML Sitemap?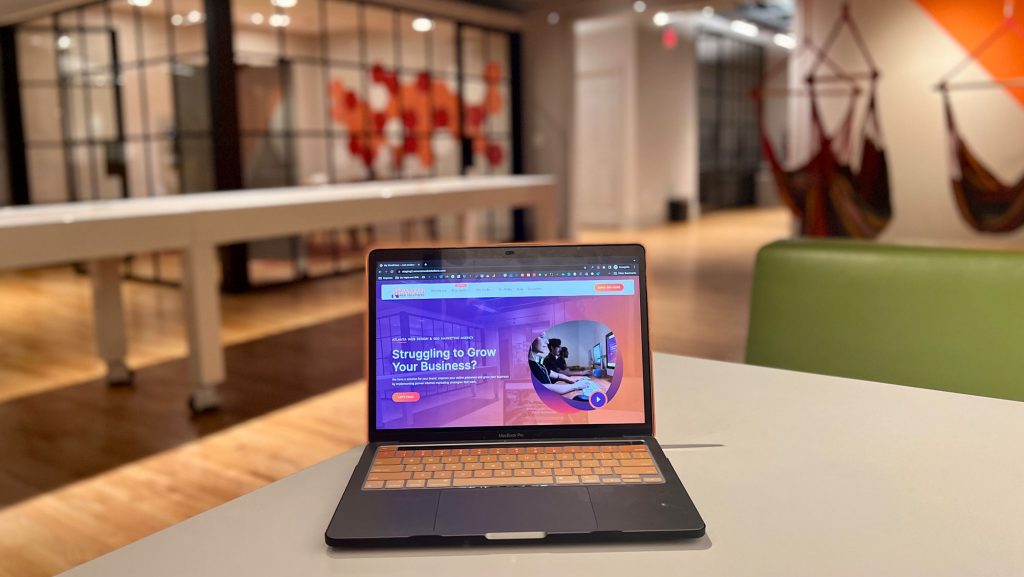 Are You Looking for Professional Assistance with Setting Up an HTML Sitemap on WordPress with Rank Math?
If you're looking to improve your website's search engine optimization and ranking, installing and configuring the Rank Math SEO plugin is a great way to start. Not only does it offer a wide range of features to improve your website's search engine optimization (SEO), but it also helps create an HTML sitemap that can help Google crawl and index your site.
Creating a WordPress HTML sitemap isn't always as easy as it sounds, and often requires specific technical knowledge in order to achieve the desired results. That's why Newman Web Solutions Agency offers comprehensive SEO services to help you set up and configure the Rank Math plugin on your WordPress website, along with the creation of an HTML sitemap for optimal search engine rankings.
With our team of experts, you'll have the best of both worlds – a comprehensive SEO service that's tailored to your needs, and an HTML sitemap created by Rank Math that will help boost your website's rankings and visibility. Don't miss out on these important SEO opportunities – contact Newman Web Solutions for all your WordPress HTML sitemap and Rank Math setup and SEO needs!