Your website is one of the most powerful tools available for your business, and it's essential to maximize its potential. But, if yours isn't performing as well as you had hoped, a website redesign might be in order. A website redesign can have multiple objectives, from improved user experience to increased revenue. It can also help you stay ahead of the competition, as your customers expect an up-to-date website that is modern, fresh, and functional. If you're considering redesigning your website, you need to make sure that the changes will benefit your business and make the most of your investment.
In this blog post, we'll provide you with a comprehensive guide to successful website redesigns, so you can make sure your website revamp is a success. We'll cover topics such as how to identify goals and objectives, the importance of involving stakeholders and the importance of a strategic plan. You'll also find tips on how to prioritize tasks, and advice on how to use analytics to measure the success of your website makeover. With this guidance in mind, you'll be able to make sure your website revamp increases the performance of your business and improves the user experience for your customers.
Identifying Goals and Objectives for Your Website Redesign
One of the most important steps when revamping your website is determining the goals and objectives of the project. This should be done before any other steps in order to ensure that the revamp yields the desired results.
The first step when setting goals and objectives is to identify the purpose of your website. Is the main purpose to provide an online presence to your business, to sell products, or to engage with customers? Knowing the answer to this question will help you decide which objectives you need to set for the website revamp.
Once you have identified the purpose of your website, the next step is to define objectives that are specific, measurable, achievable, relevant, and timely (SMART). This will help keep you focused and ensure that your website revamp is successful. Examples of SMART objectives for website revamps include increasing website traffic by 25%, improving page load times by 15%, and increasing user engagement by 20%.
Another aspect to consider when setting objectives for your website revamp is the timing. Identifying a timeline for different milestones can help keep the project on track and moving in the right direction. Any tasks or goals that are set should have assigned deadlines. This will help ensure that the website revamp is completed within the estimated time frame.
Finally, it's important to understand the competitive landscape when revamping your website. Knowing what your competitors are doing and how they are differentiating themselves from you will help you identify the specific objectives you need to meet to be competitive.
Identifying the goals and objectives for your website revamp is critical for success. By understanding your purpose and setting SMART objectives that are achievable in the given timeline, you can ensure that your website redesign is successful. Using the competitive landscape as a guide can also help you stay ahead of your competitors. With a clear understanding of what you want to achieve, you can make the most of your website revamp.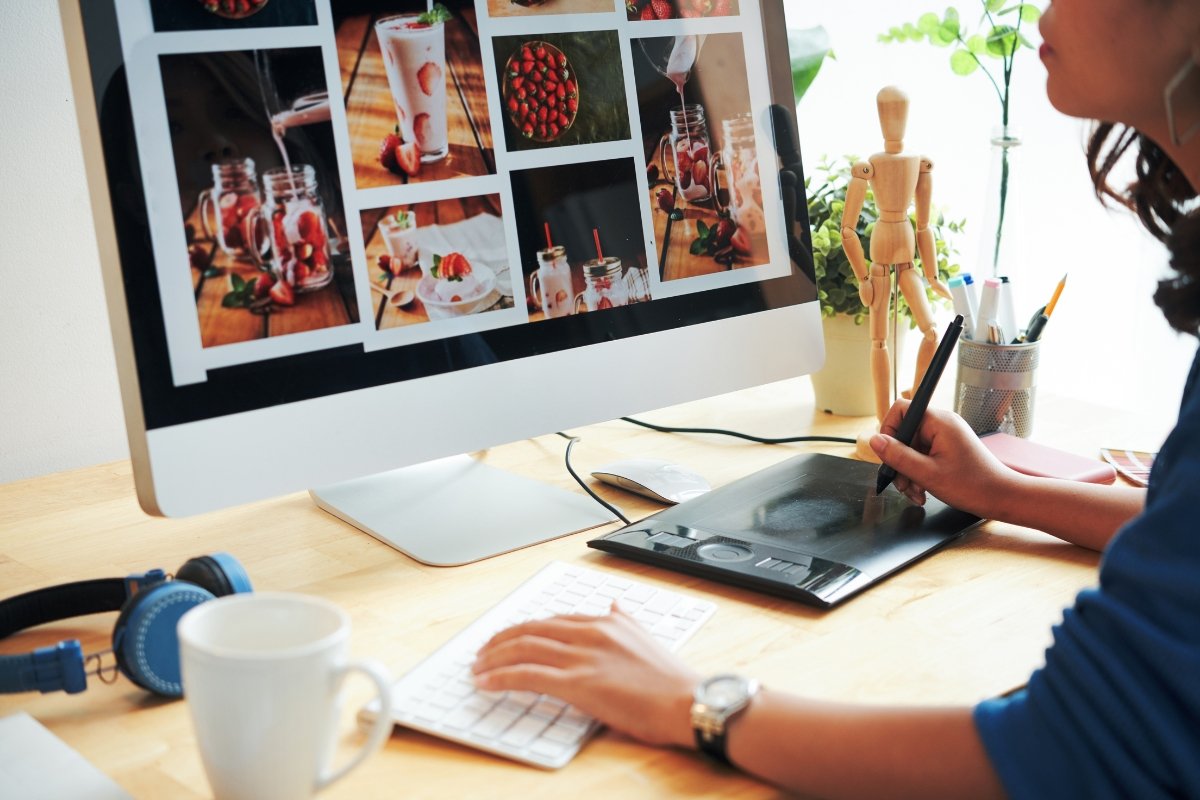 Involving Stakeholders in the Redesign Process
When embarking on a website revamp, it's important that all stakeholders are kept informed throughout the process. Effective stakeholder involvement in the design will increase the likelihood of a successful website redesign, as they can provide valuable perspectives, opinions and insights.
First and foremost, it's essential to understand who your stakeholders are. Are they customers, partners, employees or a mixture of all three? Identifying the stakeholders involved and determining how you'll consult with them is critical. Consider incorporating surveys and feedback loops to get a sense of what stakeholders want from the redesigned website.
Once you've identified the stakeholders, it's important to create a timeline for involving them in the design process. Utilizing milestones within the timeline is a great way to ensure that feedback is provided at regular intervals, giving the stakeholders an opportunity to constantly provide input and review progress.
To keep lines of communication open, consider meeting with stakeholders in person or setting up regular video calls. Face-to-face discussions can provide an excellent opportunity to discuss website design and get feedback quickly. Additionally, providing stakeholders with access to the website coding can allow them to observe the development process and get a better understanding of the project's scope.
Finally, when you're ready to launch the redesigned website, ensure that all stakeholders have had the opportunity to review and send feedback. This will make it easier to identify potential bugs and issues before launching to the public. Not to mention, it'll make your stakeholders feel like they're part of the process and build their trust in your website revamp.
Developing a Strategic Plan for Your Website Redesign
A successful website redesign requires an effective strategic plan. This should include both short-term and long-term goals, as well as any constraints or limitations that need to be taken into account. Planning is essential to ensure the website revamp goes smoothly and meets the desired outcome.
First, determine the purpose of your website revamp. Are you looking to freshen up the look of your site? Or are you aiming to improve the user experience or increase conversions? Knowing your goals can help you focus your effort and guide the necessary placement and design choices.
Your strategic plan should also take into account any constraints. Your website revamp may require specific technologies or certain design choices that limit the scope of the project. Additionally, consider any restrictions you may face due to budget, timeline, existing resources, or other factors.
Next, decide which aspects you need to consider when revamping your website. Do you want to focus on making basic improvements to the navigation and content flow? Or is it important to make a major overhaul of the look and feel of the site? It's also important to consider how your website revamp affects SEO and other marketing efforts.
You should also develop a timeline for your website revamp. This timeline should include milestones, deadlines, and any other important dates. Having deadlines will ensure you stay on track and complete the project in a timely manner.
By developing a strategic plan for your website revamp, you can ensure the project is a success. Your plan should set clear goals and take into account any constraints or limitations. It should also include a timeline with deadlines, as well as a detailed list of what needs to be done. With a well-developed plan, your website revamp can be successful.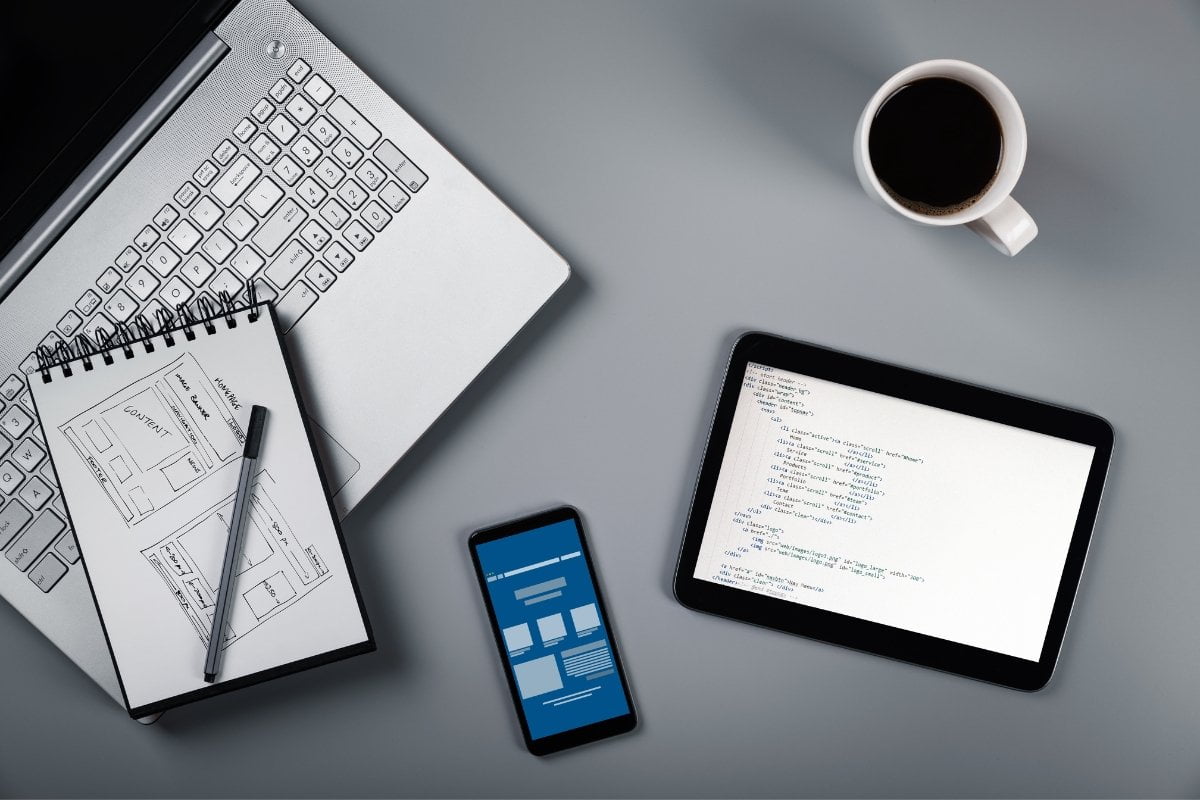 Prioritizing Tasks for Your Website Redesign
When you're starting a website revamp project, it's essential to prioritize tasks so that you can complete the entire website refresh efficiently and effectively. Here are the key steps to ensure you prioritize the right tasks and create an optimal redesign:
Identify Your Goals: Before you jump into a website revamp, it's important to have a clear understanding of what you want your website to accomplish. What is your target audience? What kind of content should be featured on the website? Setting specific goals for the website redesign will help you define the scope and strategies for the project.
Outline Design Requirements: Once you've identified your goals, you need to begin outlining the design requirements for the website. This means defining the overall look and feel you want to create, from the fonts and colors used to the layout and navigation. You also need to decide how you want to present the website's content, and what kind of functionality you want to offer.
Define Your Budget: A website revamp can be expensive, so you'll need to define a budget upfront to ensure that you don't overspend. Take into consideration the cost of any web design services and development work, hosting, domains, and any additional services you might need. In addition, think about the cost of any software or tools you'll be using in the project.
Make a Timeline: In order to complete a website revamp in a timely manner, it's important to have a timeline in place. Set realistic deadlines for each step of the process, from the planning phase to the launch, to ensure you stay on track and stick to your budget.
By following these steps, you can prioritize the essential tasks for your website revamp and create an effective and successful redesign. With a clear understanding of your goals, an outline of the design requirements, a defined budget, and a timeline for completion, you can maximize the impact of your website refresh and make the most of the website revamp process.
Final Tips for Achieving a Successful Website Revamp
After all the planning, strategizing, and building, it is finally time to launch your website revamp. It should be exciting to watch your website take a fresh new look and simultaneously reap the benefits of a successful website revamp. However, this last period can also feel overwhelming and a bit nerve-wracking for many, as you may fear that something important was missed or if the changes you've made will be well received. To help ensure a productive and successful website revamp, here are some final tips to keep in mind.
First and foremost, be sure to review all the elements of your website revamp thoroughly. Get feedback from proof readers or even friends and family whose opinion you trust. Assess if your new website is intuitive and easy to navigate. Take note of how users interact with the website and make necessary adjustments if needed. Additionally, consider using heatmaps or analytics to further track user activity and identify areas that could use more attention.
Next, pre-launch your website. Make a backup of the current version of your website for extra security, then slowly and safely transition it onto the new one. This will help ensure that there are no major surprises after launch and give you time to fix any bugs or issues that arise before officially launching your website revamp.
Finally, don't forget to announce the website relaunch. Let your customers and prospects know that you've made improvements and how they may benefit from them. Similarly, reach out to influencers, bloggers, and partners who can help share the news with your target audience and increase exposure to your new website.
By following these final tips, you can successfully complete the website revamp process and celebrate the fruits of your hard work. With a successful website revamp, you should be seeing more visitors, leads, and sales, along with a much more professional, organized, and user-friendly website.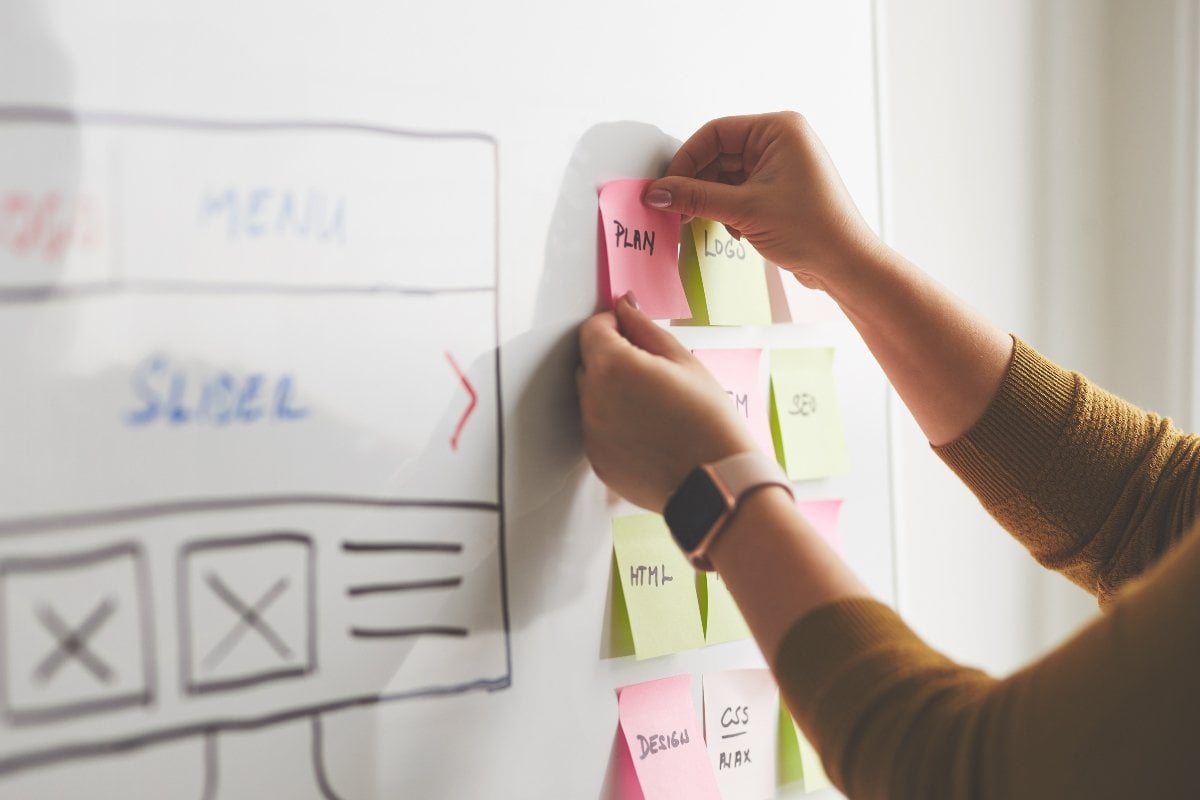 Hire Newman Web Solutions for Your Website Revamp
If you're considering embarking on a website revamp journey, your foremost goal should be to find an experienced web designer. The right provider will understand the potential of your website, as well as the challenges associated with achieving your desired objectives. From technical proficiency to aesthetic design, you must ensure that your website revamp is done right, and that's why Newman Web Solutions is the perfect choice for web design and SEO services.
For more than 15 years, Newman Web Solutions has been at the leading edge of web design in Atlanta, offering unparalleled experience in both the public and private sector. Our team of experts are highly-skilled, and we continually strive to remain up-to-date with the latest trends in website design, optimization and development. We understand the importance of user experience and can provide comprehensive strategies to ensure your website revamp meets the expectations of your target audience.
Newman Web Solutions also specializes in creating optimized and modernized websites for businesses and organizations of all sizes. Our experts also understand the importance of search engine optimization. From meta tags to keyword research, we can make sure that your website is optimized for maximum visibility and SEO success, so you can enjoy maximum return on your website revamp investment.
Most importantly, Newman Web Solutions offers customer service that's second-to-none. Our team is friendly and knowledgeable, and we continuously prioritize communication throughout the project. We strive to ensure the utmost satisfaction for all of our clients, and we've built a reputation for delivering exceptional customer service.
If you're looking for an experienced web design agency for your website revamp, look no further than Newman Web Solutions Agency. Contact us today to discuss your project and learn more about our website revamp services.