Did you know that there is no need to fear losing SEO while redesigning a website?
Losing SEO is one of the factors that stop many site owners to update their websites. If you want to know how to revamp your site without worrying about your ranking on search engines, here's how.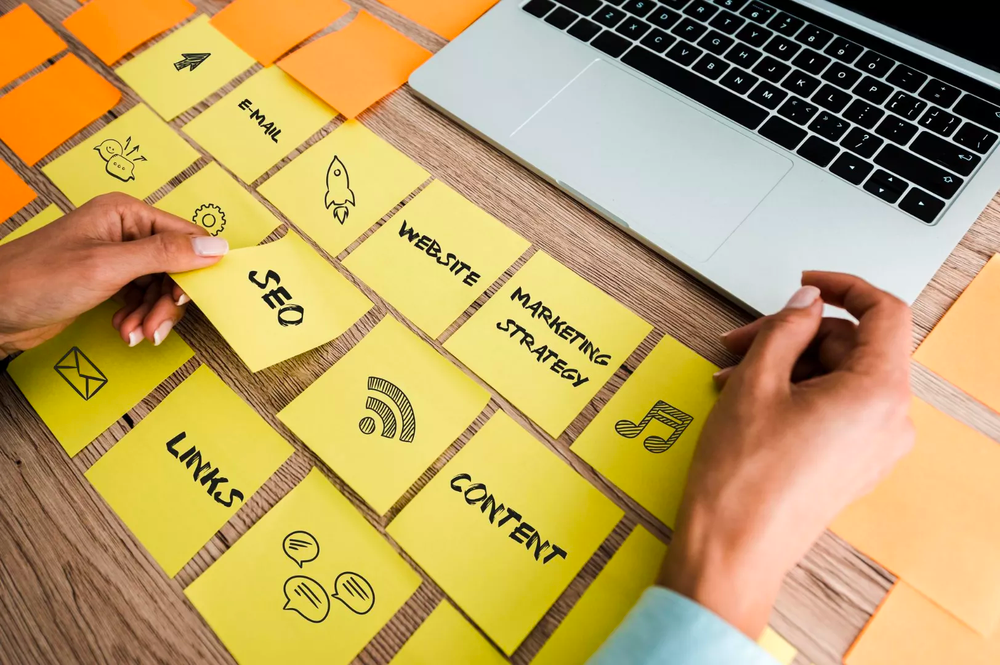 Redesigning a Website: A Step-by-Step Guide
Below is a step-by-step guide on how to keep SEO while redesigning a website.
Create a Backup
Prevention is always better than cure when designing a website. Making a spare copy is always a great preventive measure before you start to make changes to your website. One thing you should back up is the database. This will make going back to the last version easier when necessary.
Creating a backup before redesigning a website is pretty simple. But if you don't want to go through it, you can always ask for help from the amazing team of Newman Web Solutions Agency.
Come Up with an "Under Maintenance" Page
Nobody wants to see a broken link or a broken page when visiting your website. So the best solution is to create a page that says something like "Site Under Maintenance." It is best to have this page for as long as you're done redesigning your website. Being on a maintenance mode will give your visitors a heads up while you're on hiatus.
Do an SEO Website Audit
Collecting your website's current SEO standing will enable you to compare your previous SEO data with your website's new performance. Do this prior to making any changes to your website. You may use the tracking tool of Google Analytics to identify and export your top-performing pages and blog posts. A tool like Google Search Console will also help you track the rank of your individual page and keyword.
Retain Structure and Content while Redesigning a Website
When redesigning a website, it is very important to remember that you must keep your content the same. This means you must refrain from removing any page or having additional pages. As much as possible, don't also make changes to your URLs.
Do On-page Optimization
Since you made changes as you redesign your website, it is also a must to analyze your content and do on-page optimization. Now make the most of our professional SEO services if you need any assistance on on-page optimization.
As much as possible, keep parts of your website the same such as the meta-descriptions. Also, take note of the changes that you have made along the process of redesigning your website. This way, it will be easy for you to make a comparison.
Use the Staging Server Instead
This part of revamping a website is very crucial. A staging site is where the process of redesigning should be done. It allows you to make changes and then save them without affecting your public website.
The staging environment makes it easy for you to test the functionality of your website and audit it. If you encounter any errors, it will also be easy for you to correct them before your website goes live.
However, in this process, you must see to it that you check the box that says you discourage search engines from indexing your website. If you happen to miss it, search engines will also index your staging site. Duplicate content is an enemy of Google.
Launch Your New Website
Next in the process of redesigning a website is to remove your website from the staging server and publish it to the live server. Let people know that your website is going live and turn that "under construction" mode off. Your visitors will also be able to let you know if there are any bugs by reporting them.
Check for Any Errors
There is still something you need to do after launching your website. And that is to check for any errors even if you've done it already on the staging site. An example is making sure that it is responsive on mobile devices.
See to it that you have also removed any plugin that you will no longer be using. Keep your SEO plugin settings in tact also, we recommend Rank Math for optimizing your meta data. Also, ensure that your top-performing content is still working. The headings, titles, and meta descriptions should remain the same. And then compare the speed of the new version with the previous one.
Redesigning a Website the Professional Way
Now it's about time to revamp your website like a pro.
Newman Web Solutions is an Atlanta digital marketing agency that specializes in web design, SEO, and digital marketing. SEO for web design is important when designing or redesigning your website. Our goal is to help entrepreneurs improve their online presence and grow their businesses. Check out our website reviews if you want to get to know us from our client's perspective.
If you need a website makeover, our team of SEO experts and web developers will be happy to assist you. Get in touch for a free strategy session.