Are you looking to refresh your business's website design? You are not alone. In the digital age, businesses need to stay on top of their online presence and create a website design that is up-to-date, modern, and reflective of their company's values. A website makeover may be the answer to updating your business's website and engaging with more customers.
To help you make the most of your website makeover, this blog post will provide you with the tools and techniques you need to achieve a successful website redesign. We will look at factors such as understanding your target audience, planning your website structure, designing a responsive mobile-friendly interface, and choosing the best platform for development. By the end of this article you will have the knowledge needed to create a new website that represents your business as modern, professional, and customer-friendly.
Website Makeover Tips For Redesigning Your Website
Introduction to Website Makeover: Why Update Your Website?
Many business owners understand the importance of staying up-to-date and knowledgeable in the latest business trends. A website makeover is one of the first steps to help a business stay ahead of the competition and reach more customers. It involves updating the website design, the content, and the features available on the site.
A website makeover is necessary for multiple reasons. Firstly, it can keep your website looking modern and attractive. Outdated websites without any interesting features or designs will not draw in customers. Additionally, new website features can make it easier for customers to find what they're looking for and purchase products or services easily. Furthermore, website makeovers are essential for SEO purposes – if you don't update your website regularly, algorithmic updates may push yours down in the search engine rankings.
The ultimate goal of a website makeover is to boost customer engagement and satisfaction. By making website navigation easier, customers are more likely to stay longer on the website, meaning more potential sales. Plus, a website makeover can improve traffic to your website and help you stay ahead of the competition.
It's clear that a website makeover is important for any business looking to stay relevant and successful. With the proper strategies and website design, you can ensure a successful re-design that will bring in more customers and generate greater ROI.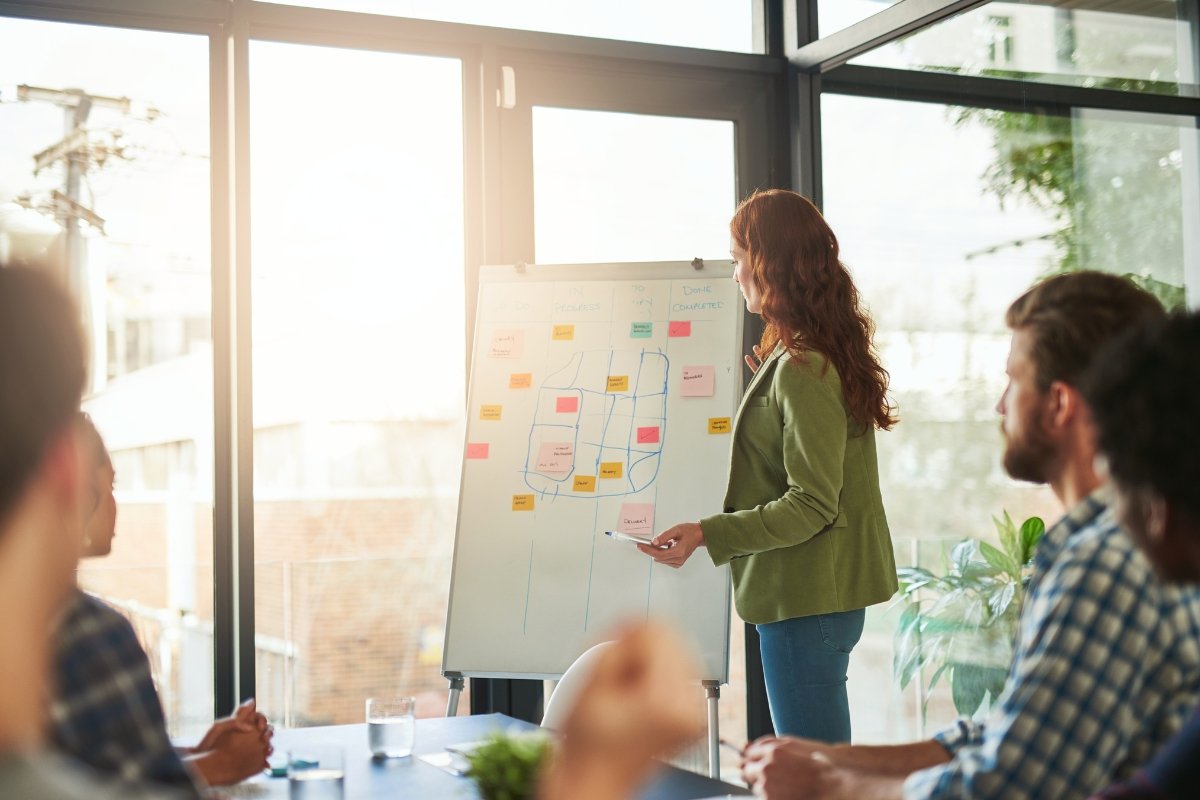 Best Practices for Website Re-Design
A website makeover is an essential step to maintaining a competitive online presence. By re-designing a website with the latest trends, aesthetics, and technologies, businesses can create a modern interface that connects with visitors and encourages action. To ensure a successful website makeover, here are some best practices that every business should consider:
Start with a thorough audit of the existing website. This includes evaluating user experience, content, performance, and analytics. The website audit should also include an assessment of brand identity, tone, and design. Knowing the strengths and weaknesses of the existing site can inform how to tailor the new design for success.
Keep mobile-friendly design top of mind throughout. Building a website using Responsive Web Design (RWD) will ensure the same website code and UX is presented on all devices and resolutions. Optimizing images, compressing code, and utilizing a content delivery network (CDN)will also help the website perform optimally on all devices.
Think about website architecture and navigation. A simple, intuitive menu structure and creative taxonomy will make navigating the website easier for visitors. Website visitors should never have to think too hard to reach their destination.
Design for engagement. A successful website makeover should make it easy to capture leads and build relationships with customers. This can include adding chat widgets, subscription forms, and social media integration.
Consider SEO when designing. SEO is essential to website success and must be considered during the design process. This includes optimizing URLs, metadata, image files, and interlinking across pages. By following these best practices, businesses can ensure that their website makeover is successful and provides a positive experience for their visitors.
Creating a User-Friendly Layout
When re-designing a website, it's essential to ensure the layout and navigation are user-friendly. This means factoring in the audience and creating a design that is clear, intuitive, and easily accessible.
The goal of the website makeover should be to create an engaging experience for the user, allowing them to quickly and efficiently find what they're looking for. This includes prioritizing content and streamlining the organization of information. Aspects such as menus, headers, and footers should all work together to help the user move through the website.
For a successful website makeover, consider how visitors interact and navigate within the website. This could be presenting calls-to-action and other important elements in a prominent place within the website and making sure users always know where to go next. Also think about the site structure, including how much content is placed on each page. It can be beneficial to break up content with visuals, headlines, and bullet points in order to make information easier to digest.
Additionally, be aware of the technology used on the website. This includes the software, coding language, and plug-ins. Make sure they are regularly updated and are compatible with all web browsers. Utilizing responsive web design is also important, as it ensures a consistent user experience across all devices, no matter the device size or resolution.
From the overall design to the small details, every element of the website should be taken into account when performing a website makeover. With a thoughtful layout and intuitive design, visitors will feel welcome and stay engaged on the website.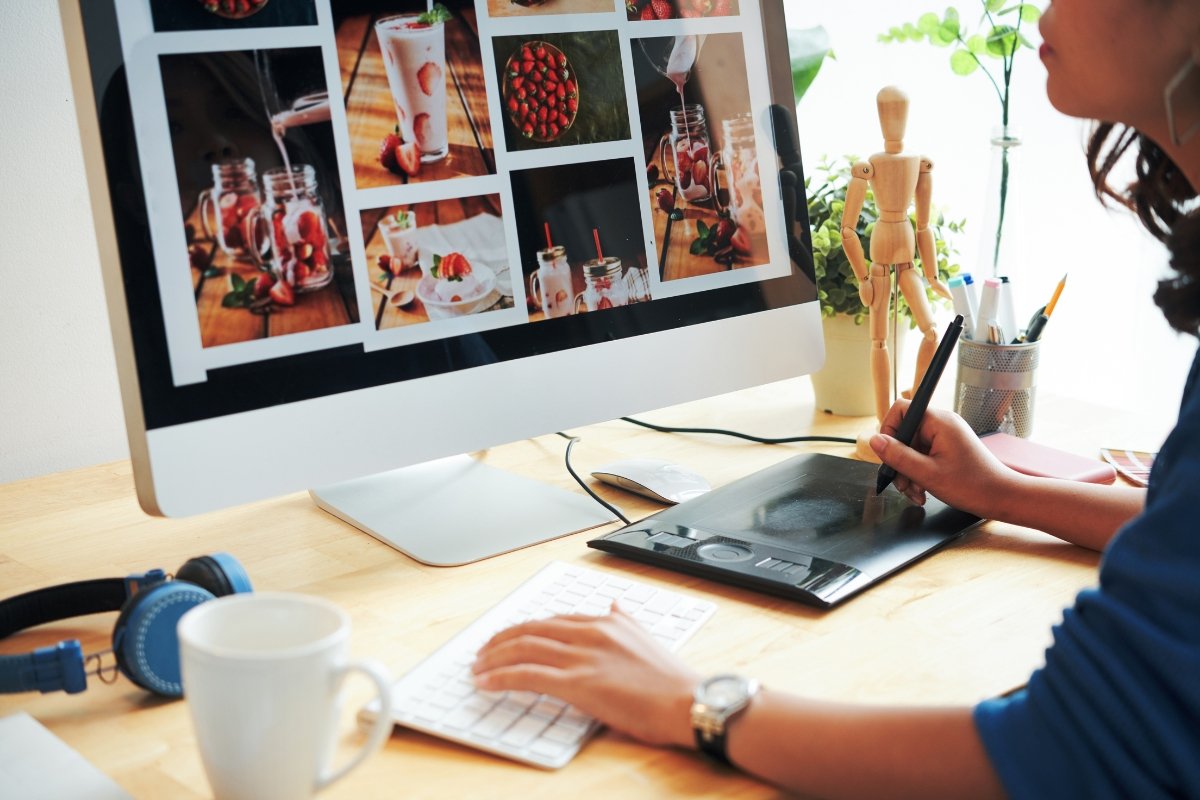 Expanding Your Content Strategy
After you have completed your website makeover, it is time to look into expanding your content strategy. A successful content strategy includes a combination of different content types, utilizing both on-site and off-site sources. This includes creating content such as blogs and articles, optimizing your webpages with SEO, creating online videos and webinars, and sending email newsletters.
When creating content, focus on topics that are relevant to your target audience. This will help you build trust and improve credibility. It's also important to focus on SEO and create content that is optimized for search engines. Including relevant keywords in your content is just one way to take advantage of targeted resources to increase organic search rankings and attract more relevant visitors to your website.
Make sure to promote your content on various social media channels and embedding it on your site. This will help boost your visibility and reach a wider audience. Additionally, online videos and webinars are powerful marketing tools, so consider investing in those as well. You can also consider creating email newsletters to stay in touch with your subscribers and keep them updated on your latest offers and services.
Finally, make sure to measure the success of your content strategy. Tracking metrics such as page views, bounce rate and time on page can give you valuable insights into what type of content resonates best with your readers. With these tips, you can create an effective content strategy for your website makeover.
Implementing Analytics to Track Website Performance
One of the key components of a successful website makeover is tracking website performance. Fortunately, the current online infrastructure allows for the implementation of analytics tools that can be used to track website performance metrics. This way, webmasters can easily track website visits, time spent on individual pages, dynamics in user engagement, and other such metrics.
These metrics can help identify areas where improvements are needed. For instance, if the website analytics report shows that most users are leaving mid-way through a certain page, it might be a good idea to investigate into the design or content of that page and improve it to encourage a better user experience.
Google Analytics is one of the most popular analytics tools out there. It is easy to implement and provides a comprehensive set of reports and data visualizations that can help webmasters measure their website's performance. With it, they can track page views, bounce rates, average visit duration, and other valuable metrics.
Google Search Console is also a helpful tool. It leverages the power of Google search engine and provides data about how people discover and interact with website content. It helps webmasters track keyword rankings and visibility, generate sitemaps, receive coverage reports, and so on.
Overall, it is important to track website performance metrics to get the most out of a website makeover. Implementing analytics tools, like Google Analytics and Google Search Console, can help provide valuable insights on this front and help webmasters attain their desired goals.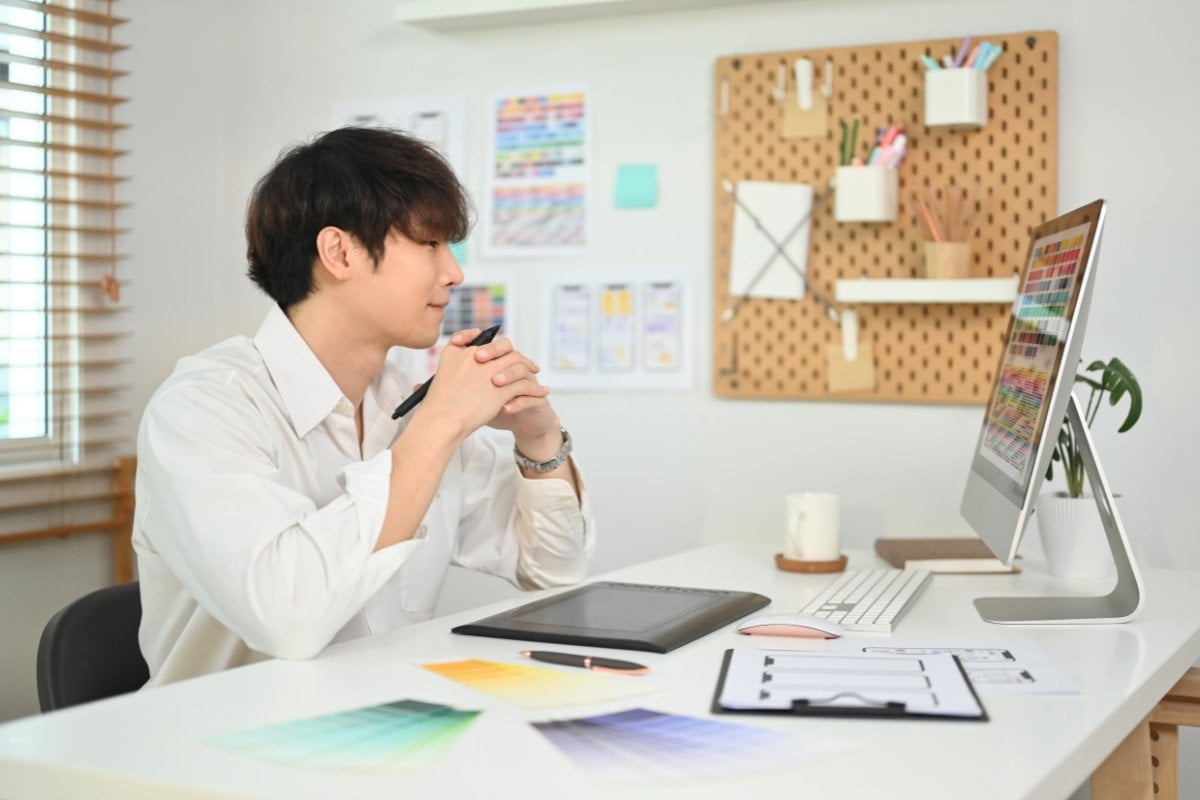 Boosting Your Website's Visibility
When you embark on the journey of a website makeover, visibility should be your top priority. A website makeover should be done with the purpose of improving the user experience and increasing visibility. Having a website that people can find easily and enjoy using can greatly benefit your business. Here are some tips for boosting your website's visibility during a website makeover.
First, it is important to emphasize SEO when you are designing or re-designing your website. SEO stands for search engine optimization and this is key when it comes to boosting visibility. Make sure the website content is structured in a way that the search engines can easily read it and rank it appropriately. Also, include relevant keywords throughout the website so that visitors can find it more easily when they do a search query.
Second, consider the speed of your website. No one likes slow-loading websites and neither do search engines. If your website takes too long to load, you will end up with a high bounce rate, meaning visitors will leave your website right away. Therefore, make sure the website is optimized for speed when doing a website makeover. Work on optimizing images and compressing files to make loading faster.
Finally, aim to create content that is useful and engaging. Instead of just focusing on design and SEO, also create content that can keep visitors on your website longer and that they gain value from. This type of content make it easier for your website to rank in the search results.
All of these tips are key for boosting visibility when doing a website makeover. By emphasizing website speed, SEO, and quality content, you will be able to increase your website's visibility and create a better user experience.
Choosing the Right Tools and Technologies
Assembling the right tools and technologies for a website makeover is crucial to executing a successful redesign. It can also be a daunting task to choose which ones are best suited for the specific needs of your website. First, it's important to understand the various tools and technologies available and the differences between them.
Front-end technologies include HTML, CSS and JavaScript, which are the primary building blocks for creating webpages. HTML provides the structure of content on a web page, CSS allows you to style this content, and JavaScript helps to create interactive elements. Back-end technologies include programming languages such as PHP, Ruby or Python, databases like MySQL and web servers such as Apache or Nginx.
Content management systems (CMS) like WordPress, Drupal and Joomla are great for creating dynamic websites for people who are not web developers. They are easy to use and have powerful features with plenty of plugins and themes to help save time and effort.
Frameworks such as React, Angular and Vue are great for building efficient and powerful web applications. They provide a solid foundation while giving developers the flexibility to choose libraries and other tools to meet their needs.
Choosing the right tools and technologies for your website makeover is key to having a successful redesign. Consider the needs of your website and what you want it to do before you decide which ones are right for you. There are plenty of options out there, so take time to research and compare before making your choice.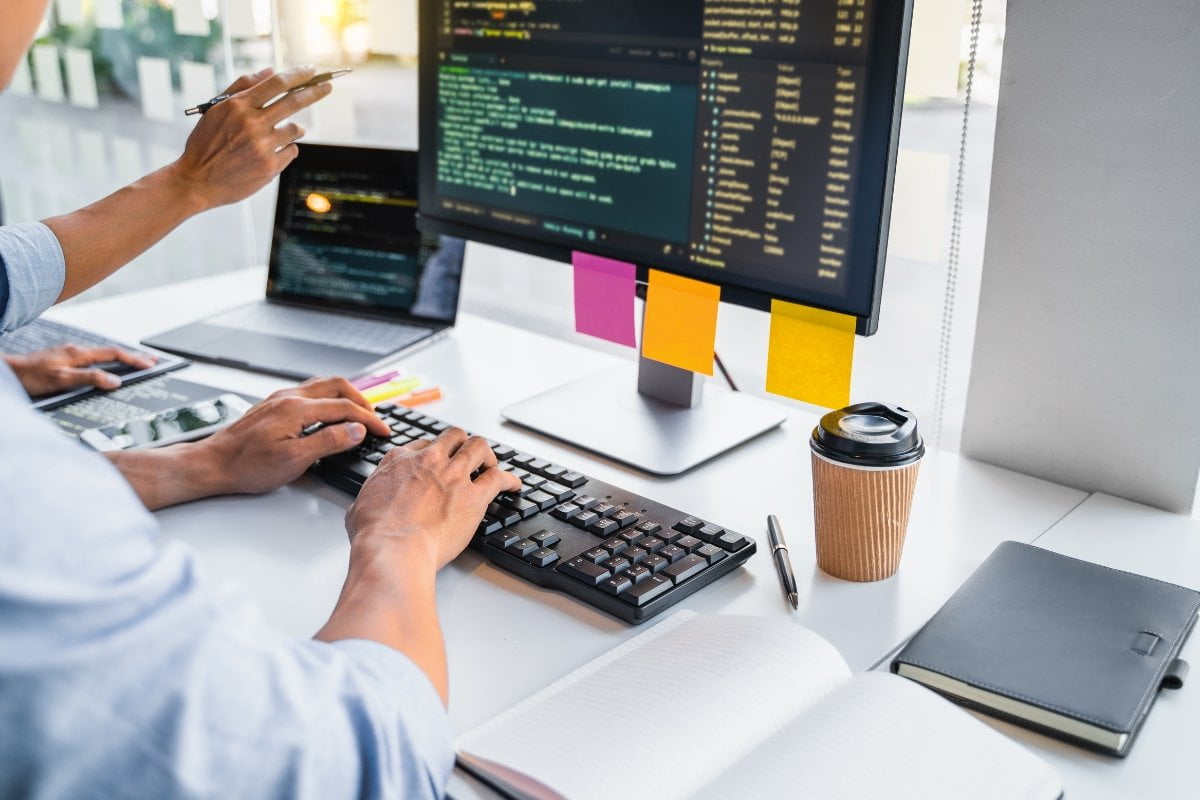 Wrapping Up: Making the Most of Your Website Makeover
When it comes to website makeovers, Newman Web Solutions Agency is one of the best in the business. We have years of experience providing top-notch digital marketing services and results to their clients, helping them to achieve their goals and maximize the potential of their websites. With an unwavering commitment to quality, they have a team of experts who have the knowledge and expertise to help you make the most of your website makeover.
By partnering with our Atlanta web design company, you can rest assured that your website makeover will go as smoothly as possible. With our creative ideas, technical know-how, and dedicated team of professionals, we can help make sure that your website makeover is successful and take your online presence to the next level.