Your website must be designed and built with user experience in mind. This means taking into account how users will interact with your site, from initial exploration to using specific features. When you're ready to start your own website, you may be wondering where to start. Whether you're a beginner or a more experienced web designer, these website design ideas for beginners will get you started.
Website Design Ideas for Beginners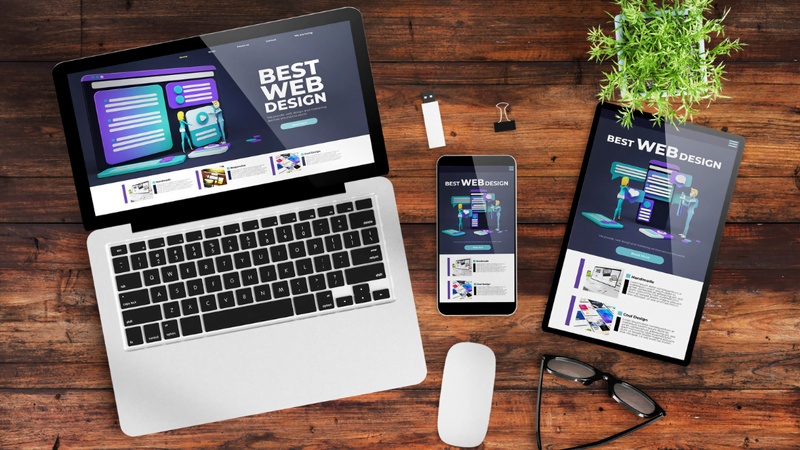 1. Use Only Three Fonts
Adding more fonts to a website can unintentionally make it look messy. This is because different fonts are used for different areas of the page, and the overall look will be less cohesive. Instead, use a few select fonts for each part of your website to create an appealing and unified look.
For website headers, use a font with a bold appearance such as Arial or Times New Roman; use a softer font for body content, such as Calibri or Georgia; and use a heavier font for your logo and calls-to-action. For example, you could use Avenir Next Bold for your header text, Georgia for your body text, and Avenir Next Bold Italic for your logo.
2. Go for a Cohesive Color Theme
One of the most prominent website design ideas for beginners is to have a cohesive color theme. This will help your site look uniform and organized, and it will make it easier for your visitors to find what they're looking for. When choosing a color theme, you'll want to consider both the overall look and the specific content on your site.
For example, if you have a blog about fashion, you might choose a green or blue color scheme for your site's overall design. However, if you have articles about different clothing brands, you might choose different colors for each one so that they stand out more clearly.
Additionally, think about how different sections of your site might use different colors. For example, if you have a blog section with posts in various genres (e.g., travel tips, fashion tips), make sure each genre has its own color so that it stands out more easily.
Be sure to test out different color combinations in order to find one that works best for your site's look and feel.
3. Embrace the White Space
There's something about a well-designed website that makes it feel more polished and professional.
To maximize the effectiveness of your website, avoid filling up space with superfluous text or graphics. The use of white space will help draw attention to the important elements of your site and make it look more neatly organized.
4. Align Your Website Elements Perfectly
Make sure that all of your website's elements are aligned correctly. This means that the colors of text, images, and buttons are consistent throughout the site. You should also make sure that the spacing between text and images is consistent, as well as the position of buttons.
You should also consider what features users will need in order to navigate your site effectively and design pages accordingly. For example, you might want to create separate pages for different types of content or create menus that are easy to access.
5. Make a Mobile-Responsive Website Design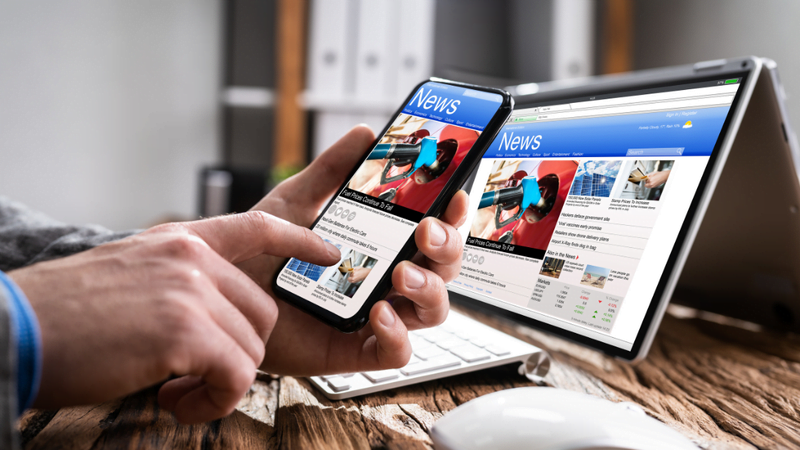 A majority of website visitors now access the internet from mobile devices, whether it's a smartphone, tablet, or laptop. This has led to an increase in the demand for mobile-responsive website design. A mobile responsive design is one that automatically adjusts its layout and appearance to match the device being used to view it, such as a smartphone or tablet.
The benefits of making your website mobile friendly are clear. Not only does it make your website more accessible and user-friendly on mobile devices, but it also improves your SEO by ensuring that your content is visible on all devices. With so many people accessing the internet on their phones, now is definitely the time to invest in designing your site with this audience in mind.
6. Think Like Your Target Audience
One of our most important website design ideas for beginners is putting yourself in your customer's shoes. This means understanding who they are, what they want, and how you can reach them. It also means creating a website that is visually appealing and user-friendly. Research your target audience's demographics and interests to create an effective website design.
Create for the end user while keeping the client in mind. When creating a website, it is important to think about what the user will want to see and how they will interact with the site. For example, a website that is designed for small business owners may have different features than a website for consumers. A web designer should always keep these factors in mind when designing a site.
7. Use Subhead Hierarchies
Subhead hierarchies can be an effective way to organize your website's content. They can help you create more meaningful and easy-to-find pages, and they can help you target your audience more precisely.
The next time you write a blog post or any page with a list, use subhead hierarchies followed by short body copy. By breaking up the text, visitors will find it easier to read and scan.
8. Save Your Website Work Constantly
The best way to avoid losing your work is to have a system in place for saving it. There are a few different ways to do this, but the most common is to use a designated folder on your computer for storing all of your project files. This way, if something goes wrong and you lose your work, you can simply save it back into that folder and start over.
Another method is to make a habit of constantly saving your work. Whenever you finish working on a project, save it as soon as possible. Press that Ctrl/Command + S all the time! This way, if something goes wrong and you lose your work, at least you won't have to start from scratch.
9. Work on Your Website's Footer
The footer is the portion of your website that sits below the main content area and typically contains information such as your website's contact information or copyright/trademark information. By creating a well-designed footer, you can ensure that your visitors know where to find you and how to contact you.
Additionally, a well-designed footer can help boost your website's search engine optimization (SEO). Whether you're just starting out or you want to improve upon an existing site, working on your footer is a great way to make sure everything looks cohesive and professional.
10. Mind Your Website Menu
Whether you opt for a traditional horizontal list or a hamburger menu, your site's navigation should be clear and easy to discover. You should place the most important and popular sections at the top of the page, in order of importance. Navigation menus can be either traditional horizontal lists or hamburger menus. The order of a site's sections should be based on their popularity.
11. Answer All Your Visitors' Questions on the Homepage
A website should be easy to navigate for your visitors. One way to do this is to have a homepage that answers all visitors' questions. This will make it easier for people to find the information they are looking for and guide them through the site.
If you can, also include helpful tips and instructions on how to use your site. Make sure that your website looks professional and that it matches the rest of your marketing materials.
With more pixels, you can answer questions and back up your arguments with evidence. If a visitor can't find an answer to a relevant question, they can just scroll down the page. When they're done reading, they'll stop.
Conclusion
The design of a website should be pleasing to the eye. They should evoke a sense of emotion when viewed or considered. But the success of your website is not determined by its appearance. The key is to make it easy for people to locate what they are looking for. Be sure to check out our SEO checklist for new websites.
Find out what your visitor wants and then give it to them, long story short!
If you need more website design ideas for beginners, as well as more strategies and tips, feel free to reach out to Newman Web Solutions Agency! With our digital marketing and web development experts, we'll help you succeed.