For businesses, an engaging and interactive web experience is key when it comes to customer satisfaction. This blog post will provide business owners with an understanding of user-centered design for their websites and how it can be used to create a great user experience.
We all know that having a website is essential for businesses wanting to stand out in today's digital world. But if your website is not designed with the user experience in mind, it can leave a potentially disastrous impression. User-centered web design is the key to delivering an engaging and interactive online experience, and this blog post will teach you why.
From the moment a visitor lands on a website, they should feel welcomed and informed. User-centered web design is a practice that puts the user at the forefront in order to make this happen. It focuses on creating a comfortable environment for visitors to explore, interact, and ultimately convert. By doing so, it helps to deliver a website experience that users will find enjoyable and valuable, making them more likely to return in the future.
Businesses can use user-centric design to develop an interactive site that provides an enjoyable experience for its visitors. Read more and find out how user-centric design can help create a website that not only looks good but also functions well, providing a memorable experience that encourages engagement and leads to conversions.
What is User-Centered Design?
User-Centered Design (UCD) is a practice of designing web applications and websites to focus on the needs, wants, and limitations of the users. It puts users at the center of the design and development process by considering their goals, motivations, and feedback to provide a more interactive and engaging experience.
UCD helps to ensure that website or application development is done with the user in mind, resulting in designs that are user-friendly and accessible. It's an important part of web development that aims to create applications and websites that are tailored to the user's needs and preferences.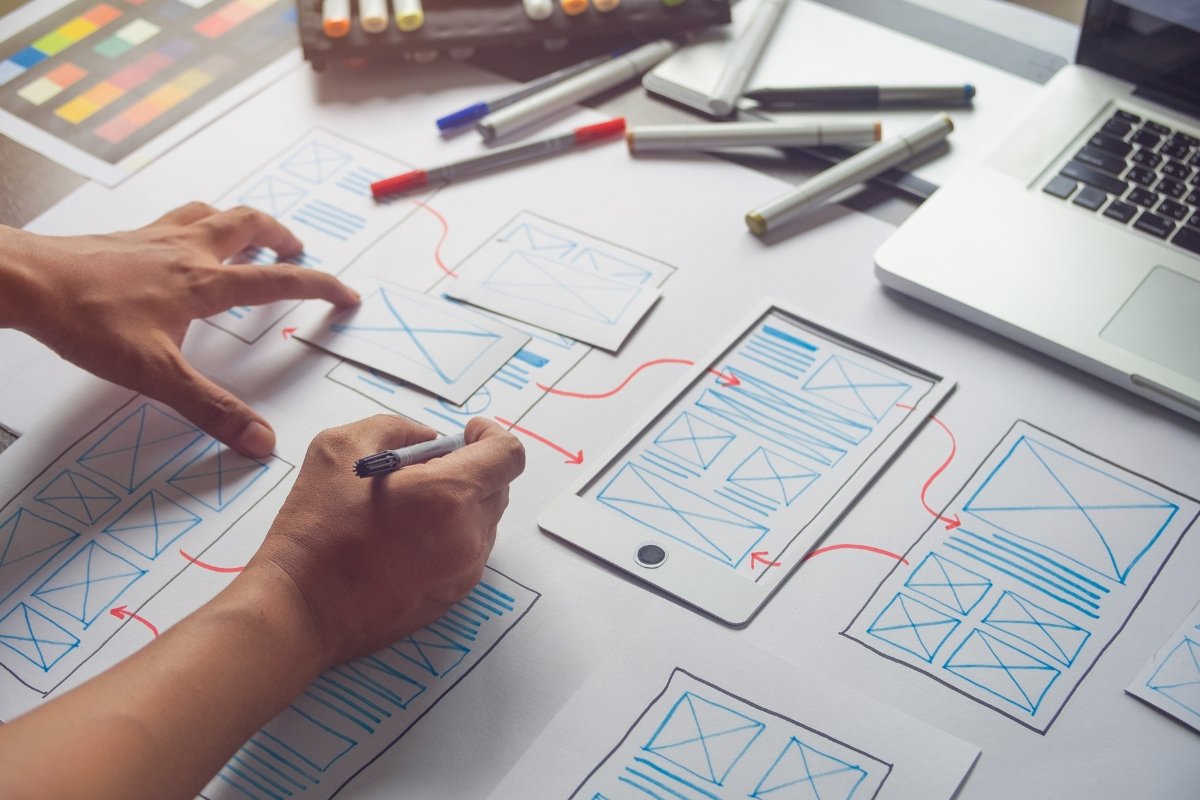 Benefits of User-Centered Web Design
User-Centered Design (UCD) is an effective method for creating meaningful and interactive web experiences and has many benefits, including:
Improved User Experience: UCD takes into account user needs, preferences, and goals. By focusing on the user's experience, developers and designers are able to create websites that are more engaging and interactive. This leads to higher user satisfaction and more repeat visits.
Better Usability: UCD focuses on making websites easy to use and understand. This simplifies navigation and increases productivity. With a better user interface, users can quickly find the information they need without getting frustrated.
Improved Accessibility: UCD allows developers and designers to create more accessible websites. This makes the content accessible to everyone, regardless of their physical abilities or technical knowledge.
Increased Conversion Rates: UCD ensures that websites are optimized for conversions. It takes into account user preferences, making sure that features and content are tailored to the needs of the target audience. This makes it easier to convert users into customers.
By using a user-centric web design approach, developers and designers can create engaging and intuitive websites that are tailored to the needs of their target audience. This allows them to create websites that are more accessible, usable, and effective. With improved user experience, better usability, and higher conversion rates, UCD is the key to building a successful web experience.
Best Practices for Implementing User-Centered Design
User-centered design adopts a user-first approach to design, emphasizing the importance of creating an experience that is intuitive, easy to use, and enjoyable.
When implementing UCD, it's important to consider the user's context. Analyzing user journeys and gathering feedback are important steps in understanding how users interact with a product or service. This helps to identify opportunities to optimize the user experience.
Another key factor in UCD is understanding the user's goals and motivations. By understanding why the user is visiting a website or using an application, it is possible to tailor the design to encourage them to achieve their goals.
It's also important to create a consistent user experience. Using the same design elements and wording throughout a website or application will help users feel at home, no matter where they are in the product.
Finally, it is essential to test and iterate your user-centric web design. By gathering feedback from users and testing different versions of the design, it is possible to create a product that meets the user's needs and expectations. Implementing UCD requires an ongoing commitment to understand and optimize the user experience.
How to Apply User-Centered Design to Your Web Projects
To ensure your web projects are user-centric, here are some key tips to follow:
Start with the user in mind – when designing your web project, think about how the user will interact with it. What do they need and expect from it? How can the design help make their experience easier and more enjoyable?
Create prototypes – prototypes are a great way to provide a visual representation of how the website will work. This helps you to map out the site's functionality and design elements while building out the website.
Involve users in the process – user testing is one of the most important steps in user-centric web design. Involving users in the design process ensures that their needs and preferences are taken into account.
Be iterative – user-centric design is an iterative process. Make sure to constantly review and refine the design based on user feedback. This will help improve the user experience and make it even more engaging.
Develop with accessibility in mind – accessibility is becoming increasingly important in web design. Make sure to develop with accessibility guidelines in mind to ensure your web project is accessible to all users.
By following these tips, you can ensure that your web projects are user-centric and engaging. With user-centered design, you can create an interactive and enjoyable experience for users, while also improving the overall usability of your site.
Analyzing User Behavior and Designing for Specific Personas
User-centered web design is a fundamental element of creating an engaging and interactive web experience. By analyzing user behavior and designing for specific personas, the user experience can be tailored to meet the needs and preferences of individual users.
The goal of user-centric web design is to provide a seamless experience for users. By understanding how users interact with your website, you can create a website that is tailored to their preferences and needs. This is done by analyzing user behavior and creating personas based on this data. Personas are generalized representations of types of users found in your user base.
By creating personas, you can create a user experience that is tailored to each individual. This includes creating user flows that are optimized for each type of user, crafting content that is tailored to the user's interests, and designing an interface that is intuitive and easily navigable. All of these elements are essential to creating a user experience that is both engaging and interactive.
Additionally, it's important to keep in mind the device that the user is accessing your website from. Different devices have different characteristics and require different design considerations. For example, mobile devices are typically smaller than desktop devices and require different design elements to ensure a positive user experience.
By understanding user behavior and designing for specific personas, you can create a website that is tailored to the needs of individual users. This will result in a more engaging and interactive web experience, resulting in more satisfied and loyal users.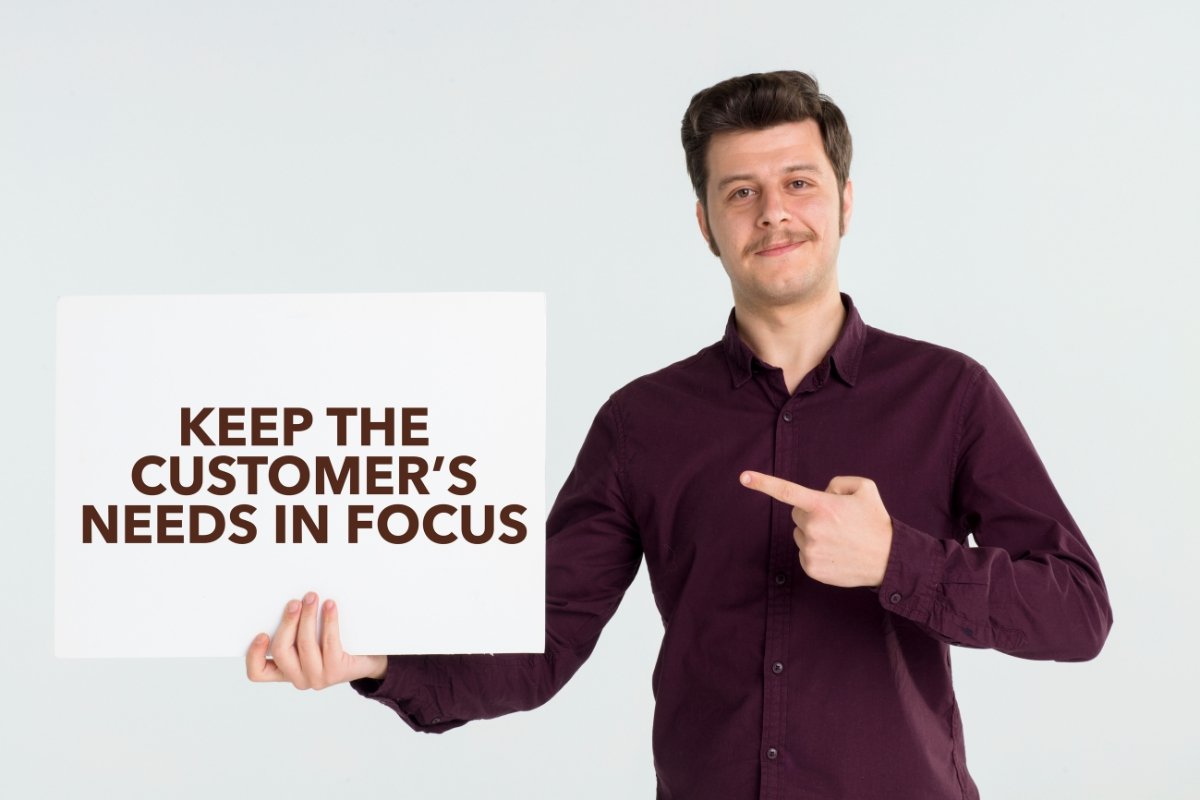 How to Measure the Effectiveness of Your User-Centered Design
To ensure that your design is effective, it's important to measure its performance and adjust as needed. There are three key metrics to consider when evaluating user-centered design: usability, user experience, and user feedback.

Usability measures how well users can interact with the interface. It's important to test the accessibility of the design and make sure it's easy to use.
User experience captures the level of satisfaction with the design.
Finally, user feedback is essential to understanding how users feel about the design. Through surveys and focus groups, you can gain valuable insights into user-centric web design. By monitoring these metrics, you can ensure your user-centered design is the most effective it can be.
Tools and Resources for Applying User-Centered Design
To apply UCD principles to your website, there are several tools and resources available.
First, make sure your team has the right skills and mindset. Understanding the user's needs and motivations is the foundation of UCD. Utilizing user research, usability testing, and design thinking can provide valuable insights into how users interact with your website. Additionally, having a team of experienced developers, designers, and product managers ensures your website is created with the user in mind.
Once your team is ready, there are several tools and resources available to help with the UCD process. Prototyping tools such as InVision or even using WordPress to build it out your prototype on a staging environment can help visualize and test user flows.
Frameworks that are adaptive to multiple devices can help the design process run more smoothly and ensure that your website is capable of providing an optimal experience across various platforms.
Finally, tools such as Hotjar and Google Analytics can help measure user behaviors and track user interactions.
By utilizing these tools and resources, your team can build a website with a user-centric web design that is engaging and interactive for visitors.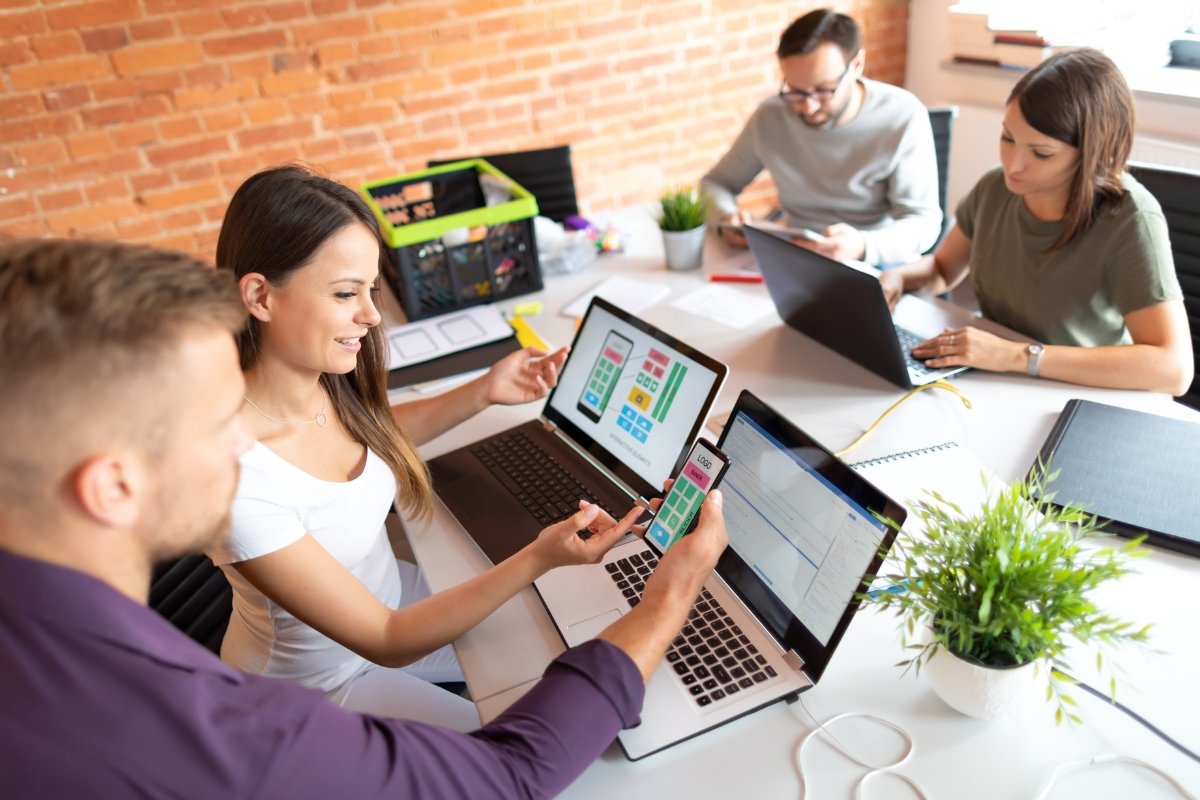 Hire an User Centered Web Design Agency!
When looking to create a user-centric web design, it is important to find the right agency to help. Working with an experienced and competent web design agency like Newman Web Solutions can provide you with the highest quality of service. With our expertise in user-centered design, we can create an engaging and interactive web experience that appeals to your target customers.
Our experienced team of web designers are passionate about providing you with the ideal website. We can ensure your site meets the highest levels of accessibility, usability, and functionality. With our expertise and commitment to excellence, you can get a website that works best for your business. Get in touch with us today for a no-obligation website design quote.