In the digital age, having a website for your business is essential. But without the proper tools, your website may not be delivering the results you want. Adding a search bar to your website can help you to drive user engagement and improve the overall experience for your visitors.
In this blog, we will be exploring the unheralded benefits of adding a search bar to your website, from enhancing user experience to boosting SEO performance. So, let's take a step beneath the surface to uncover the true potential of integrating a search bar into your website.
Unlocking The Power of Website Search Bars
Websites that have search bars embedded in them provide users with unparalleled convenience and access to content. Whether you are running a large ecommerce store, or operating an informational website, having a website search bar can be the difference between providing an average experience, or an excellent one!
Search bars are incredibly powerful web tools that can 'unlock' the potential of any website. They provide users with an intuitive way to access information quickly and easily, without having to scroll through endless pages or sift through layers of menus. Search bars can range from basic text-based fields to more sophisticated algorithms to provide a differentiated search experience.
Including a search bar on your website will allow users to quickly and efficiently find content from a variety of sources. Not only can they find what they're looking for in record time, but it also makes for an overall more pleasurable user experience. It's important to note that the better a user can find what they are looking for, the more likely they are to stay and explore the website further.
When adding a search bar to your website, make sure to focus on the usability aspect. An effective search bar should be intuitive to use and provide relevant results accurately and quickly. By optimizing your website search bar, you can ensure that each user finds exactly what they're looking for, without wasting any time.
So, take advantage of the power of a website search bar – it could be the key to providing your users with a memorable and fulfilling experience.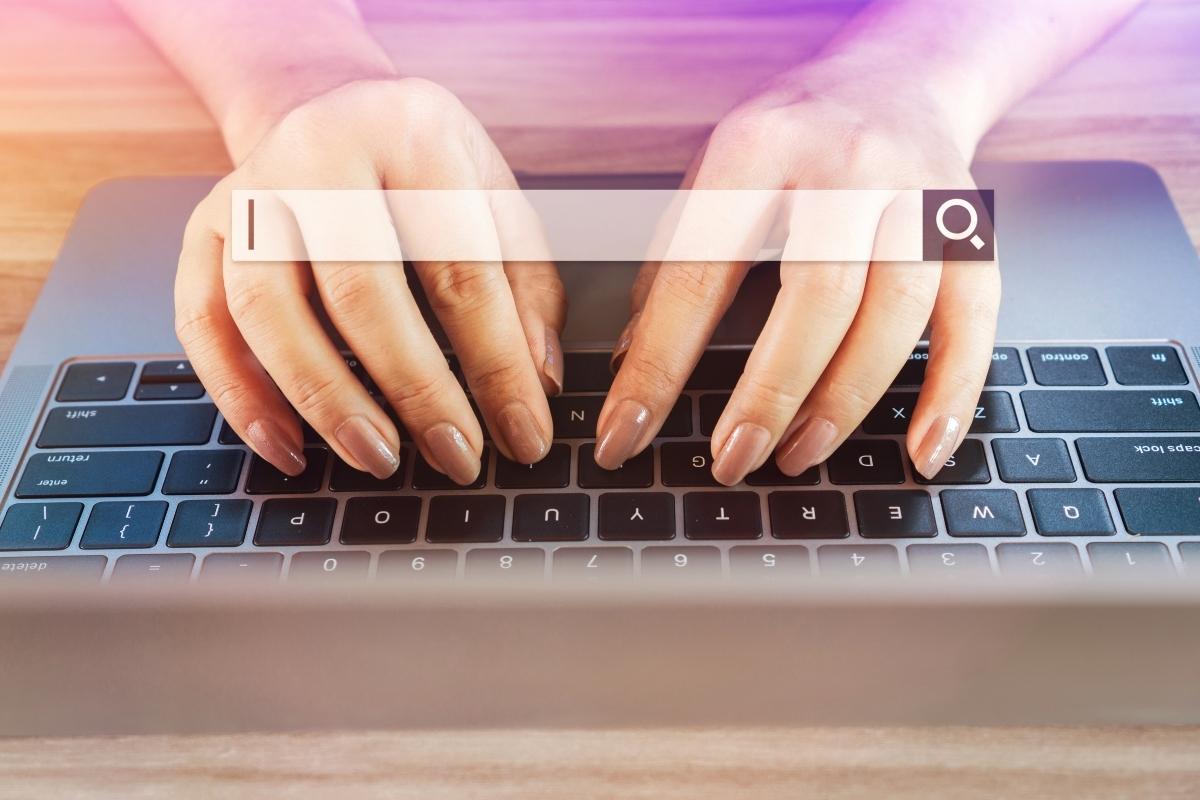 Enhancing User Experience Through a Search Bar
For starters, adding a search bar gives users a more efficient way to find information on your site. Instead of trawling through pages of content, they simply type their query into the search bar and the results are instantly provided. This can result in increased user satisfaction and engagement with your website as visitors are able to quickly and conveniently access the content they need.
Additionally, a search bar can help visitors to find relevant products or services more quickly, which has the potential to increase sales or conversions.
Improving SEO Performance with a Search Bar
A search bar can improve your website's search engine optimization (SEO) results. Having a search bar allows search engines to crawl through your website more efficiently, enabling them to quickly index your content and ensuring it appears higher up in SERPs (search engine results pages). As a result, more people may be driven to your website, which could lead to increased website traffic and potentially improved brand awareness.
Streamline Your Navigation Menu
When it comes to navigating your website, having a search bar can make the experience smoother and more efficient. A search bar can help visitors quickly find what they are looking for, as well as provide a centralized point of navigation. By incorporating a search bar on your website, you can streamline your navigation menu and save time and resources for both your users and staff.
A website search bar allows users to easily search your website's content by typing in a few keywords. This can help visitors quickly locate the information or product they desire. For example, if someone is looking for a particular item or service that your website offers, they just need to type it into the search bar to be taken to the relevant page. Having a search bar also keeps visitors from having to scroll through the navigation menu or click through multiple pages to find what they need.
Adding a search bar to your website can also help you save time and resources. Instead of having staff manually sort through each page of your website to locate specific information, a search bar can quickly and easily bring up the desired content. This helps to save both time and money, as tasks can be done quickly and accurately with minimal effort.
Ultimately, unearthing the benefits of a website search bar by incorporating it into the navigation menu of your website can be a major boon for both visitors and your staff. With the ability to quickly and accurately search for content, visitors to your website can get the information they need with ease and staff can focus their time and energy on more task-oriented tasks.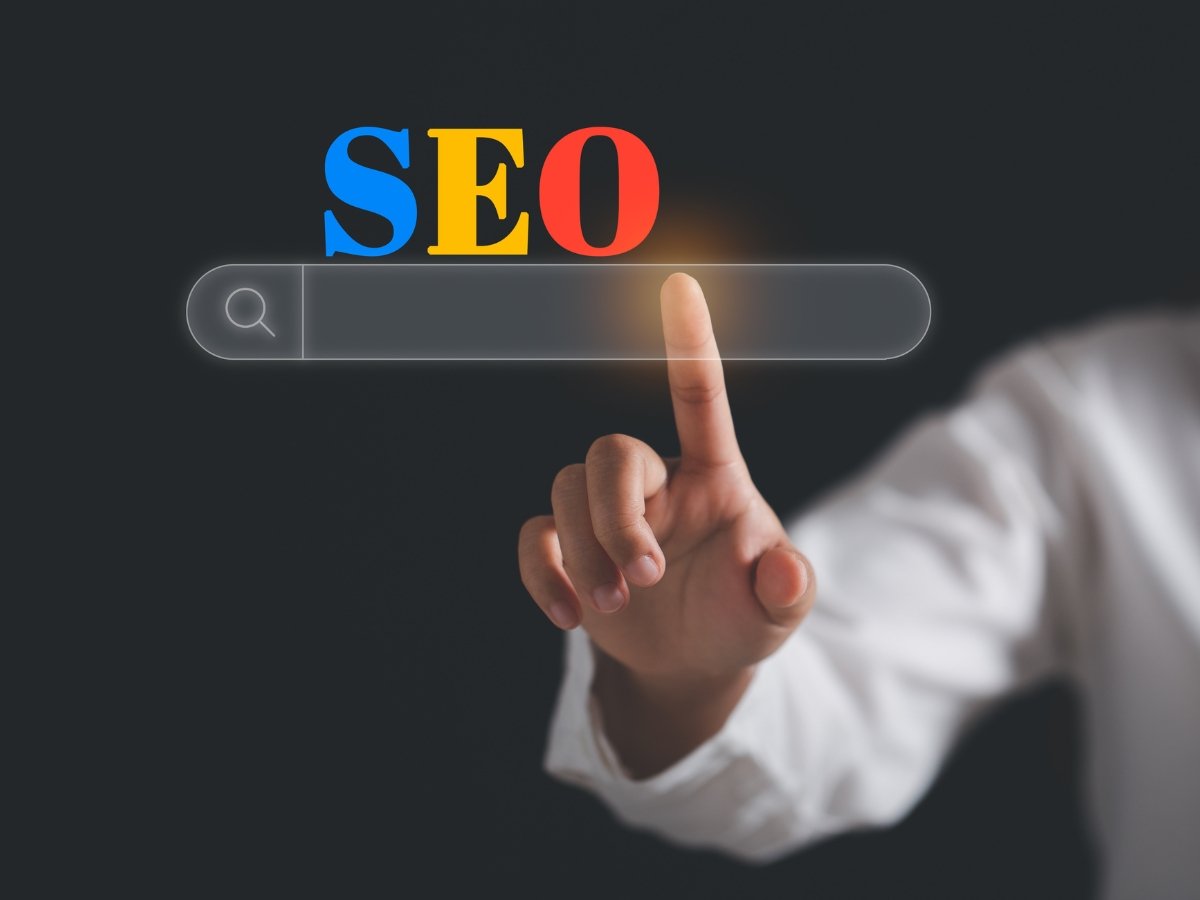 Keep Your Search Bar Simple and Easy to Find
Making sure your website search bar is easy to find will give your users access to the content they desire and make their experience much simpler. By allowing users to quickly search and find what they are looking for on your site, you reduce their frustration and help them get to their desired destination faster. Many times, if they can't find what they are looking for easily, they will just give up and move onto other websites.
Making your website search bar visible with a prominent location on your homepage will encourage people to use it. If a user knows that your website contains what they are looking for, a simple search is the fastest way for them to find it.
Additionally, by providing search capabilities to your visitors it shows them that you are open to helping them find what they are looking for quickly.
Utilizing Search Filters to Streamline Searches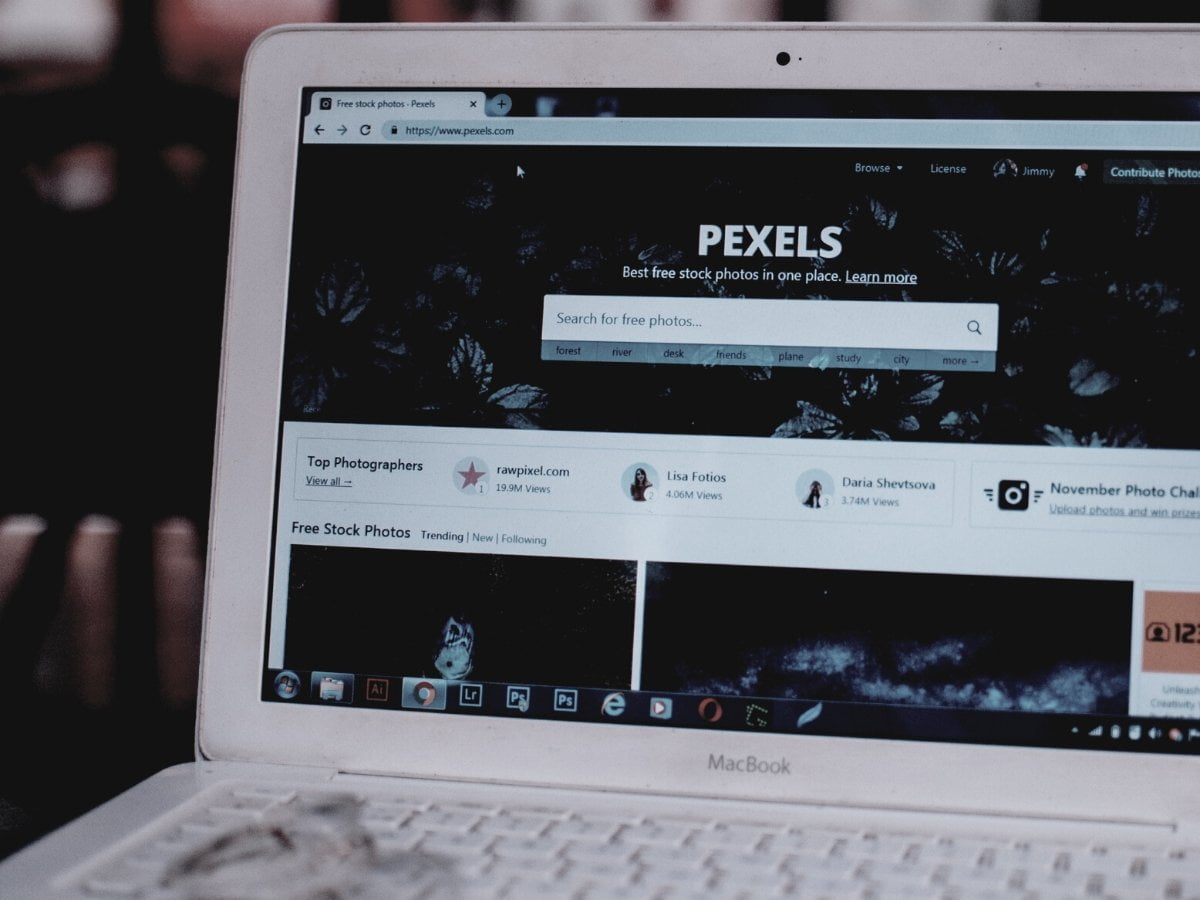 Adding a search filter to your website's search bar can have multiple benefits for you and your users. With a search filter, your website visitors can quickly and easily find the information they are looking for, instead of manually scrolling through pages and pages of content. A search filter also helps website owners to create a better user experience by allowing their visitors to quickly and accurately find relevant content they might be interested in.
At its most basic level, a search filter allows your website visitors to specify certain criteria that they are searching for on your website. Website users can search by keywords, categories, dates or other specific criteria to narrow their search results. This means that instead of having to sift through countless entries to find the exact content they want, the search filter can quickly and easily provide relevant results.
In addition, search filters can help with SEO by optimising the search terms used by website visitors. By suggesting related words, phrases and topics, website owners can improve their content's visibility to potential customers. Additionally, search filters can help to reduce the bounce rate on your website as visitors will be able to find the content they were looking for quickly and efficiently.
Tailoring Content With AutoComplete Suggestions
Harness the Power of Autocomplete for Your Website When adding a website search bar, you are not only providing visitors with a more direct way to find content, but also harnessing the power of autocomplete suggestions.
Autocomplete allows you to tailor content to your users by providing fast, relevant search results based on both their search term and data collected from previous searches. This is done automatically and without manual input, making autocomplete an invaluable tool in helping your visitors find the product, article or information they are looking for faster, while simultaneously enriching their online experience.
Autocomplete is an easy, low-cost way to ensure visitors are able to access the information they need quickly and accurately. By anticipating what visitors are searching for and suggesting related terms, you can guide them towards relevant products or services as well as provide personalized recommendations — all in just a few clicks.
Additionally, when used in combination with analytics, autocomplete can help you understand user preferences and target keywords to increase organic search visibility. By combining website search bar with autocomplete suggestions, you will increase engagement and make navigating your website easier for visitors.
As a result, search bars are becoming increasingly important for websites looking to optimize their user experience and increase conversions. Take advantage of these powerful tools today to bring your customers the content they need faster — and help them find what they're looking for without needing to search through your entire website!
Let's Make Navigation A Piece of Cake With Breadcrumbs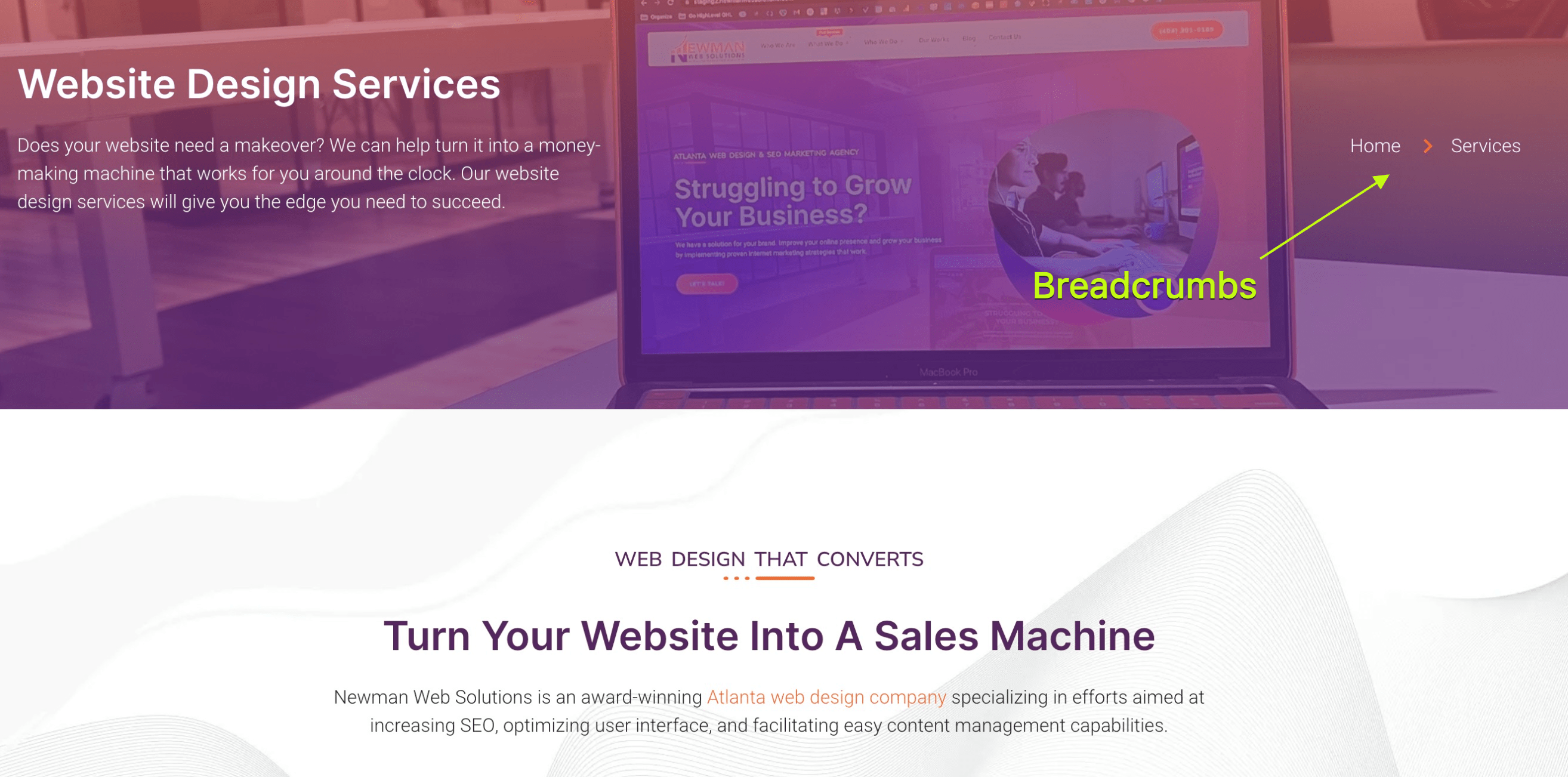 Navigating your website just got a whole lot easier – introducing breadcrumbs! For those of you unfamiliar with breadcrumbs, they enhance the navigational capabilities of your website by providing users with an easy-to-understand indicator of where they are in relation to the website's hierarchy.
We discussed already that adding a website search bar to your site is one of the best ways to boost user experience and is essential for allowing visitors to quickly find what they are looking for. Breadcrumbs offer an alternative means for visitors to explore the website; guiding them through your site in a visually appealing and intuitive way, with minimal effort as well.
Via breadcrumbs, visitors can easily click through each layer of the website's hierarchy, and gain an understanding of where they are within the site. Having breadcrumbs on your website will also help visitors to more quickly get back to the home page of your website if they have gone too deep in exploring its content.
Ultimately, breadcrumbs provide an efficient and enjoyable way of navigating your website; allowing visitors to easily explore the content of your site with minimal effort. You can't afford not to have this essential component as part of your website!
Wrapping Up the Benefits Of Adding A Website Search Bar
As digital marketing professionals, we know that a website search bar is a valuable tool for finding and utilizing resources on your website. Search bars allow your website visitors to easily search for the information they need without having to dig through the website to find the information they are looking for.
If you are interested in adding a search bar to your website, please contact us at 404-301-9189. We would be happy to discuss your website and how we can improve it to provide a better experience for your visitors.