If you are unfamiliar with what are WordPress themes, you may be wondering what they are. If you are a new user to WordPress, you may also be excited about customizing your site. In spite of this, it is important to keep in mind that it may be difficult to implement your vision if you do not have the necessary design or coding skills.
One of WordPress's most useful features is its themes. They allow you to customize your site's design and add extra features. Themes help you customize the style, typography, color, and layout of your website. It contains a zipped folder with files, including PHP programming templates and CSS stylesheets.
Initially, WordPress will install a default theme. Designers can adjust this theme to suit your needs and niche. A theme can be tailored to fit your exact requirements without requiring coding or design skills (in most cases).
How Do WordPress Themes Work?
WordPress themes are a collection of graphics, style sheets, and code files that create the look of your site. Themes allow you to customize everything from the layout of your site to the colors of your links.
WordPress themes do not affect the content, pages, users, or other database information on your blog. Changing the theme of your website only affects how all of that data is displayed to your visitors.
Most themes come with these features:
Overall Visual Design of Your Website
Font Style
Locations of widgets
Page Layouts or Templates
Blog post and archives style
All other visual designs and types of your site
Colors, fonts, and formatting are used to give beauty and style to your website. It allows you to create custom navigational menus and headers and general niche designs like membership website themes and online marketplaces.
Free vs. Premium WordPress Themes
Choosing between a premium or free WordPress theme can be confusing. Although premium themes are often at a cost, they offer far greater control than their free counterparts. Free themes come with many limitations, such as creating WordPress pages and posts, customizing headers and footers, plus changing the overall layout of WordPress.
Assuming that you have a low budget, then a free theme might be your only option. The earlier versions of the free themes provided by wordpress.org were poorly coded and had features that were limited by design. However, the quality of free themes has since improved dramatically so there are now some excellent options available for anyone on a tight budget who needs a decent looking website or blog. Free themes now also support many advanced specifications that were once only available in premium templates such as integrated audio, email contact forms and in-built search engines (as WordPress is becoming more advanced, it's going to need better designed themes to match) .
Here are some of the major differences between free and premium themes:
Free WordPress Themes
Unlike premium WordPress themes, free WordPress themes are completely free.
You can obtain themes from the official Blog Tool, Publishing Platform, and CMS.
To get the most out of free themes, you may need some coding skills because they lack in-depth customization options.
There is a possibility that WordPress updates will be irregular or never performed, posing a security risk down the road.
The WordPress dashboard provides easy access to the theme directory for browsing and installing free themes.
They tend to be leaner and therefore faster to load since they have specific features.
Documentation and support are rarely provided.
Premium WordPress Themes
Offered at very reasonable prices given the extensive features added.
Many premium themes include additional features out of the box, such as more customization options and third-party integrations like WordPress plugins to expand the functionality of your website.
In order to keep your site safe and secure, it is best to update regularly. There is always a chance that the provider you are using will drop support for your theme leaving you at risk of the same vulnerabilities as any free WordPress theme. If you are not familiar with managing a WordPress website, you can hire experts to provide WordPress website maintenance services.
Starting with a premium theme and then customizing it rather than starting from scratch is an excellent way to begin building a new website fast. Free themes are great for getting started quickly, but any site launched on one will be lacking in quality compared to sites that have at least been tweaked using a premium theme as their foundation. Besides, taking the time to fully customize your premium theme can help you achieve whatever design and development goals you may have envisioned.
The overall development quality is better than free themes. Thus, a more reputable premium option can be built with speed in mind keeping in mind the lightweight nature of free themes for your end users when it comes to theme accessibility and overall website performance.
You should receive excellent customer service and be provided with a detailed setup guide in built-in documentation for premium themes.
Themes are available in different places. These include individual creator websites and online marketplaces (sites like ThemeForest). Also, check out Divi Builder and themes as well as Elementor.
The Best Places to Find WordPress Themes
WordPress themes are available in a wide range of costs and niches from many sources.
The two best sources to find WordPress themes are as follows:
WordPress.org Theme Directory
Free WordPress themes can be found in the WordPress Theme Directory. Go there from the web or from your Dashboard.
Before a theme is showcased, it must undergo a rigorous review process. You should start here if you are on a budget.
There will be information on each topic to help you make an informed choice. Checking the number of active installations, reading customer reviews, and browsing the support forum are all ways to learn more about a theme.
If you are using WordPress, you can also test the theme by viewing its listing and the content of your website. A link to the developer's website can be found if you would like to see a more detailed live demo. By installing a theme on a test site, you can see how it works, even if it is risk-free.
With WordPress, you can install and get themes effortlessly.
Directly From WordPress Theme Developers
If browsing through a vast directory seems overwhelming, you can always go straight to the source. Many WordPress theme developers sell their work straight to the public, but you'll have to do your quality checks.
If you've looked everywhere for the ideal theme but can't find one that fits your needs, you can hire a developer to create a customized website design for you. However, it is more expensive than purchasing a "pre-packaged" premium theme.
Still Asking …What Are WordPress Themes?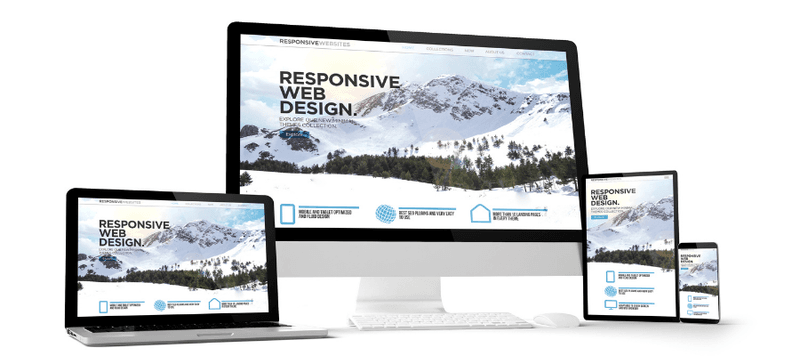 Contact us for all WordPress support! Newman Web Solutions Agency will guide you to help you make the best decision to ensure that your site will gain an effective online presence.