Creating an About Us page? What is that?
Contrary to what you might think it is, an About Us page is not simply a web page that tells what your company is all about. In creating this page, you must delve deeply into how your company visualizes its purpose and goals. And that is the very first thing that you must consider in writing this page.
When you create an About Us page, you don't merely explain what your company is doing. Instead, youtell a story on the importance of your brand and why people need it. Don't forget to put some personality as you create it.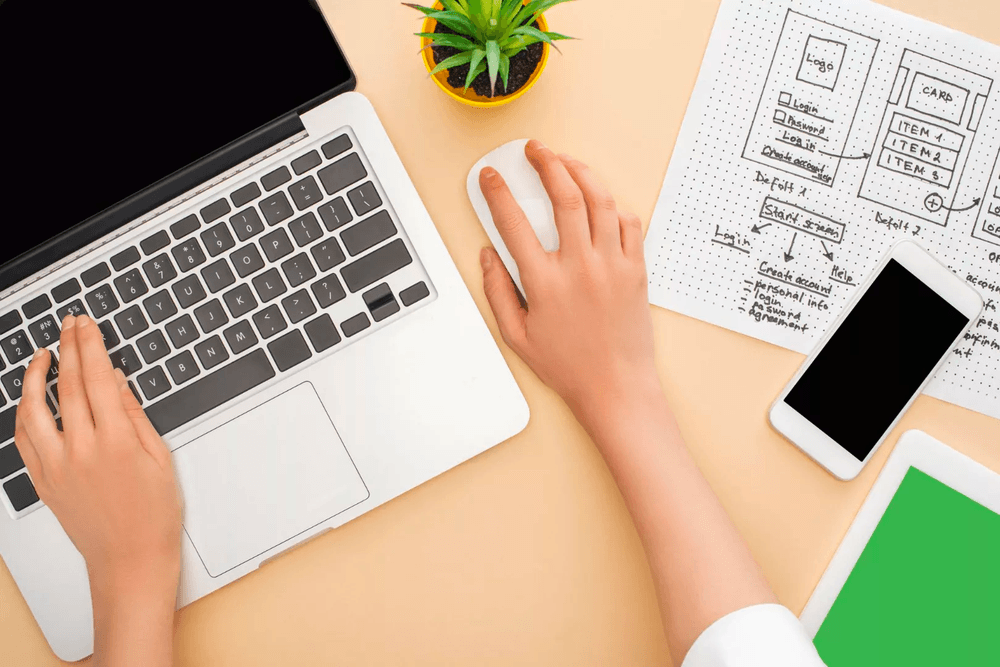 Creating an About Us Page: Tips to Beat Your Competitors
Don't simply follow the crowd. Here are amazing tips to consider when creating an About Us page.
It's important to remember that no companies are the same, so there will also be no procedures that fit all kinds of businesses. However, the following are tips from the experts that may help you catch the attention of your target audience.
Make a Decision on What to Write
Make a decision on what to include on your About Us page. The longer doesn't always seem the better. There is no need to complicate it just to build a connection with your potential customers.
Take note that some customers just want to have a glimpse of your company that is why they visit this section of your website. However, not all customers have an equal amount of time to scroll through this part.
You can highlight information into small portions or shorter paragraphs so the idea will be easy to grasp. You can also capture the interest of your readers through visuals.
When you think of creating an About Us page, consider the following questions:
Is there a required number of texts?
How can you incorporate graphics into this page?
Should you include a link to another page on your website like a "Book a Call" page?
Make Your Objectives Straight to the Point
The connection between customers and business owners is very important. Nowadays, customers don't only look for the lowest price or the best product. Instead, they purchase products and services from companies which they believe are in line with their beliefs.
Be sure that when someone visits your About Us page, they immediately get the objectives of your company. No one wants to go through paragraphs after paragraphs before they get what you are trying to pinpoint.
In creating an About Us page, your objective should be clear enough upfront. Utilize your headings and subheadings to do this. You may also highlight important phrases in bold or by using a different font color.
Build Trust and Connection
With thousands of information available online, it is hard to trust what you find on the web. So it is crucial for companies to build and connect with their customers.
One way of getting a good reputation online is by gaining positive reviews from former clients. Embedding some star ratings into your About Us page will tell your visitors that your company can be trusted. Badges are also a symbol of authenticity. Adding logos of other businesses that your company has worked with is another great option.
Put an Identity into Your Brand
You might be wondering how to put a personality into your brand. Adding brand identity can be done through the images and videos you include in your web content. Even the color palette that you choose will communicate a message to your customers. Different font styles also have a different tone of voice.
It's important to recognize brand identity in every move your company has. And the purpose of creating an About Us page is for your clients to identify that brand image.
The first impression of your clients may rely on your About Us page. It tells your clients what things they can expect from your company.
More Tips in Creating an About Us page
Bring Your Clients to a Trip Down the Memory Lane
Giving insights to your customers about your company's mission and vision is always a great idea. But other than that, what adds value to your connection with them is letting them know what your company has been through. As the competition gets bigger and bigger, consumers only trust companies that have enough knowledge, background, and experience in their craft.
Display your company's milestones and accomplishments in chronological order. However, avoid making it sound complicated as you may not want to overwhelm your customers. Make it as easy to read as possible, like adding an actual timeline instead of a body of texts.
Another great option is to have a separate page about your company's history linked to your About Us page.
Include Your Team Members and Website Reviews
Another great idea in creating an About Us page is to include your team members. This way, your clients will know who they are working with.
Showcase the team of talented individuals behind your company's success. This is a great way of adding a personal touch to your About Us page. It's best to remember that this page is not just about showing what your company is doing.
In return, recognizing the hard work and role of each of your team members will encourage them to do better and contribute more to the growth and success of your business. While for companies that have more than a hundred team members, a company photo will do.
Or aside from individual photos, an illustration that will represent each member is another creative idea. Instead of collecting a decent photo from each member, they can simply have one person do the job of illustrating.
Here's an example of how Newman Web Solutions showcases its team members. Also check out 25 creative examples of About pages for ideas.
Adding reviews from your former clients will also give the new ones a sneak peek at the possible kind of service they will be getting
Don't Underestimate the Visuals
Visuals are always a great idea to draw attention. Hand-drawn pictures also seem to be less generic.
Creating an About Us page does not mean you can only do it through texts. Highlighting your company's values can also be done through graphics and animations.
When you think there are many points that you have to showcase but you don't want your site visitors to be bored, you can share them through an introductory video. Videos are also great in keeping your visitors engaged and interested as you show them facts about your company.
So don't limit your ideas and let those creative juices flow.
Let Us Help You in Creating an About Us Page
Grow your business one page at a time.
An About Us page is vital in letting your target market know how your company can be of value to them. When done right, it will be a stepping stone towards achieving your goals.
In fact, consumers don't only purchase things out of necessity. They buy things because of the connection that they feel with a company.
If you want to know how to build that connection with your customers by creating an About Us page, we at Newman Web Solutions can help you gain more insights about it. Call our Atlanta web design company now to book your free strategy session. We can help you grow your business.