Having a vision and goal for your business is essential for success, but how do you ensure you create the right one? Writing a business mission statement can be overwhelming, especially if you're not sure where to start.
We'll take a deep dive into understanding why mission statements are important, how to craft an effective one, and what to include in yours. By the end of this blog, you'll have all the tools you need to begin creating a mission statement that you can be proud to share with your team, stakeholders, and customers.
Ready To Learn How to Write A Mission Statement?
Why Are Mission Statements Important?
The mission statement of your business plays an important role in helping to guide the direction of your company. It outlines your purpose and objectives, helping you make decisions and determine the right strategies for achieving your goals. It is also important for communicating what your business stands for to your customers and other stakeholders.
Therefore, it's essential to invest time and energy into crafting an effective mission statement that accurately reflects the values, ideals, and aims of your business. The following steps can help you develop an impactful mission statement for your organization.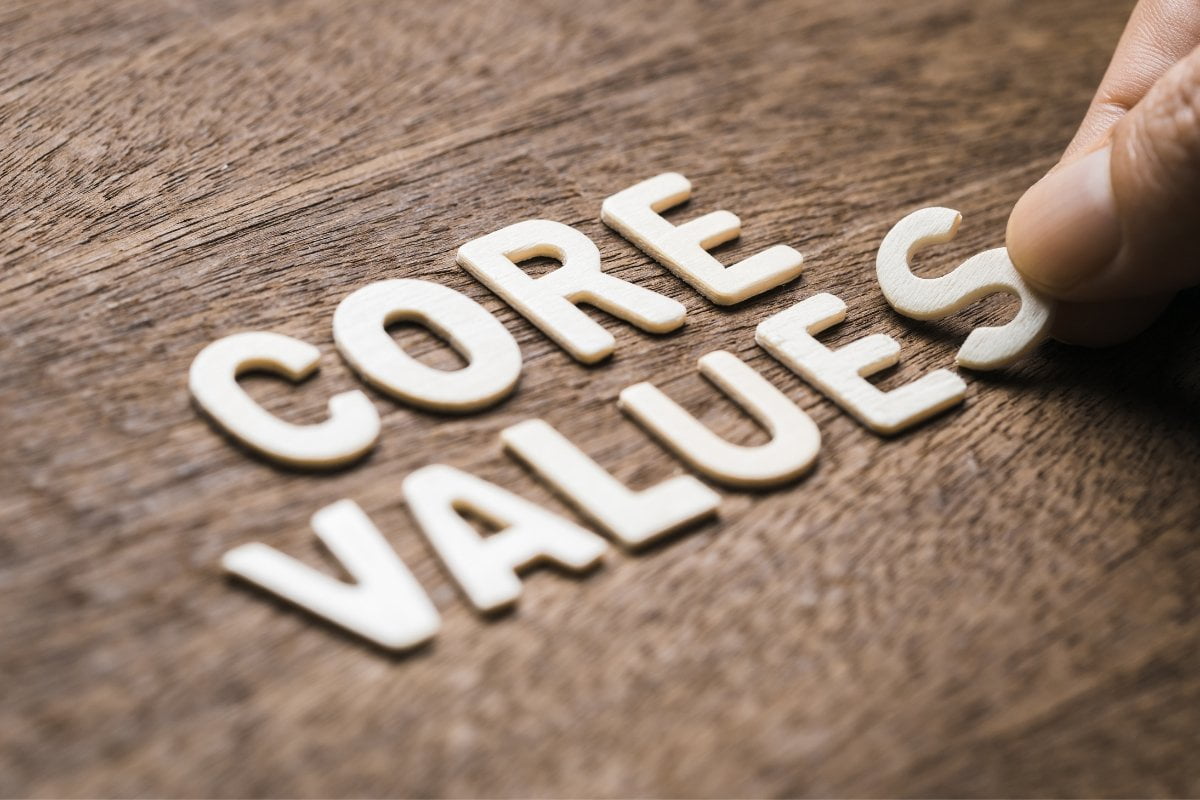 Setting Goals: What To Include in a Mission Statement
A mission statement is an integral part of defining and achieving success. It articulates the main objectives of a business or organization, serving as a rallying point for staff and stakeholders, and a means for governing decision-making. But how do you create a mission statement that is effective and captures the essence of what you want to accomplish?
The key to writing a successful mission statement is to fully define your goals and aspirations. Ask yourself what you want the organization to achieve and how it will provide value to its customers, employees, and other stakeholders. The answers to these questions should be used to formulate a concise, memorable, and meaningful statement. Furthermore, your mission statement should be specific, measurable, and actionable, so that it can be used to inform strategic direction and operational decision-making.
When crafting a mission statement, it is important to include the following features:
A clear purpose – The statement should include a brief explanation of why the organization exists and its overall purpose.
A carefully considered vision – The statement should reflect a long-term perspective and provide a shared vision of the future.
Values and principles – A mission statement should be rooted in core beliefs, conveying what the company stands for.
A customer focus – Your mission statement should express a commitment to providing customer value, either through goods and services, or other means.
Creating a mission statement that is both authentic and inspiring is essential in developing a strong organizational culture. By focusing on your purpose, vision, values, and customer service, you will be able to craft a statement that accurately reflects the goals of your organization.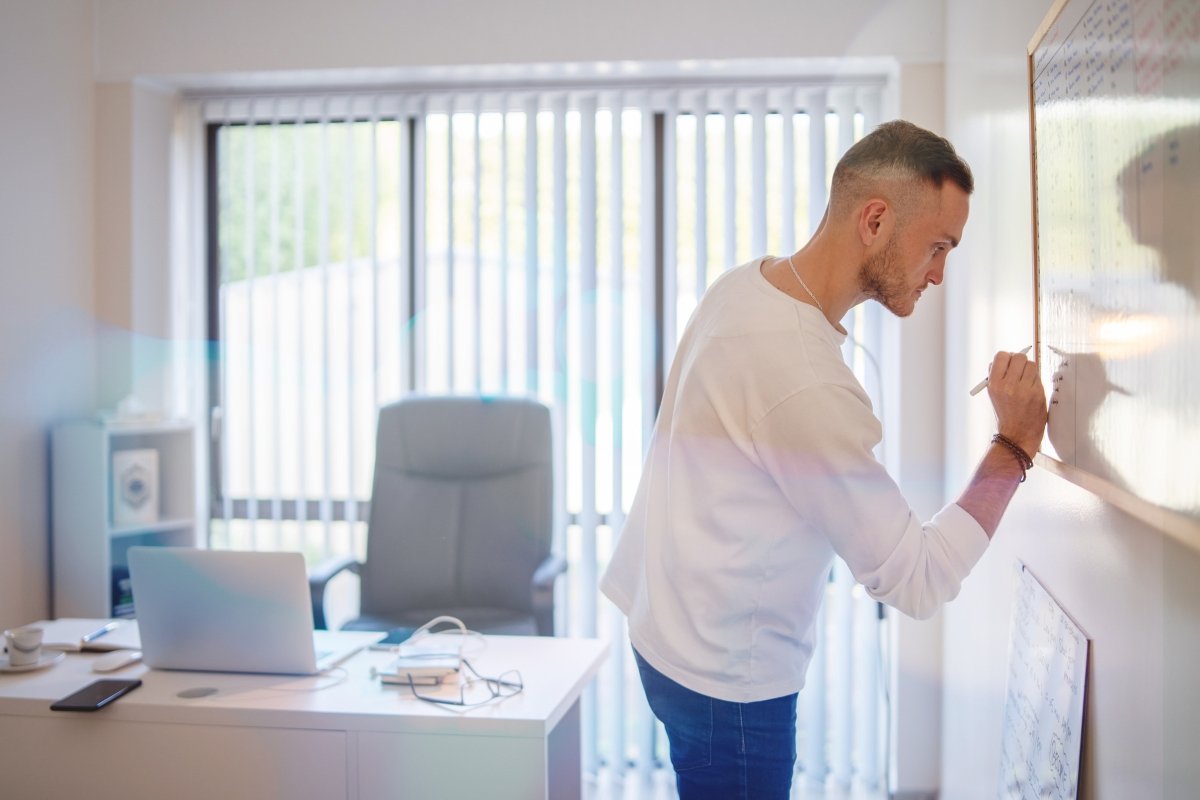 Identify Your Values and Principles
Writing a mission statement can seem like an overwhelming task, but it doesn't have to be! Instead, it can be viewed as an opportunity to identify and share your core values and principles. At its most basic level, a mission statement is a comprehensive answer to the question "What makes us unique?" It's a way to concisely and thoughtfully express the core values that make your business, organization, or team unique.
When crafting your mission statement, take some time to ask yourself what your values truly are, and think about how you want to present them to the public. What do you want them to know about your product, service, or group? Consider the language you use too; while you want to be clear and direct, you also don't want to sound too robotic or bland, so strive to choose your words thoughtfully.
Once you have identified your values and principles, it's time to begin constructing your mission statement. Keep in mind that there are no hard-and-fast rules to writing a mission statement, so don't be afraid to express yourself creatively. The most important thing is that your statement conveys your values and purpose with clarity and sincerity.
Steps On How To Write Mission Statement That Is Powerful
Having a strong mission statement provides clarity and direction to your business. Crafting an effective mission statement takes time and thought. Here are the steps you can take to create a powerful mission statement:
Brainstorm Your Values: Take time to think about the values your business stands for. This includes things like customer service, innovation, and quality control. Once you have identified the values that define your business, you will have the foundation to craft your mission statement.
List Your Goals: Think of the goals of your business. What are they? Are they to provide value-based products? To make a profit? To help your customers succeed? Knowing your objectives will help you craft a mission statement that expresses your purpose and values.
Ask yourself questions: To construct a strong mission statement, it's important to ask yourself questions. Questions such as "Why does my business exist?" and "How does my business make a difference?" will help you find answers to guide your mission statement.
Research Your Competition: Researching the mission statements of other companies in your industry can help you identify what the industry standard is and provide inspiration for creating an effective mission statement.
Finalize Your Mission Statement: With all these steps taken, it's time to start drafting. Consider the audience your mission statement will reach. Is it for employees, customers, or investors? Keep the wording concise, succinct, and clear.
By following these steps, you can create a mission statement that truly highlights the purpose, values and goals of your business. With a powerful mission statement, your business will be better equipped to achieve its objectives.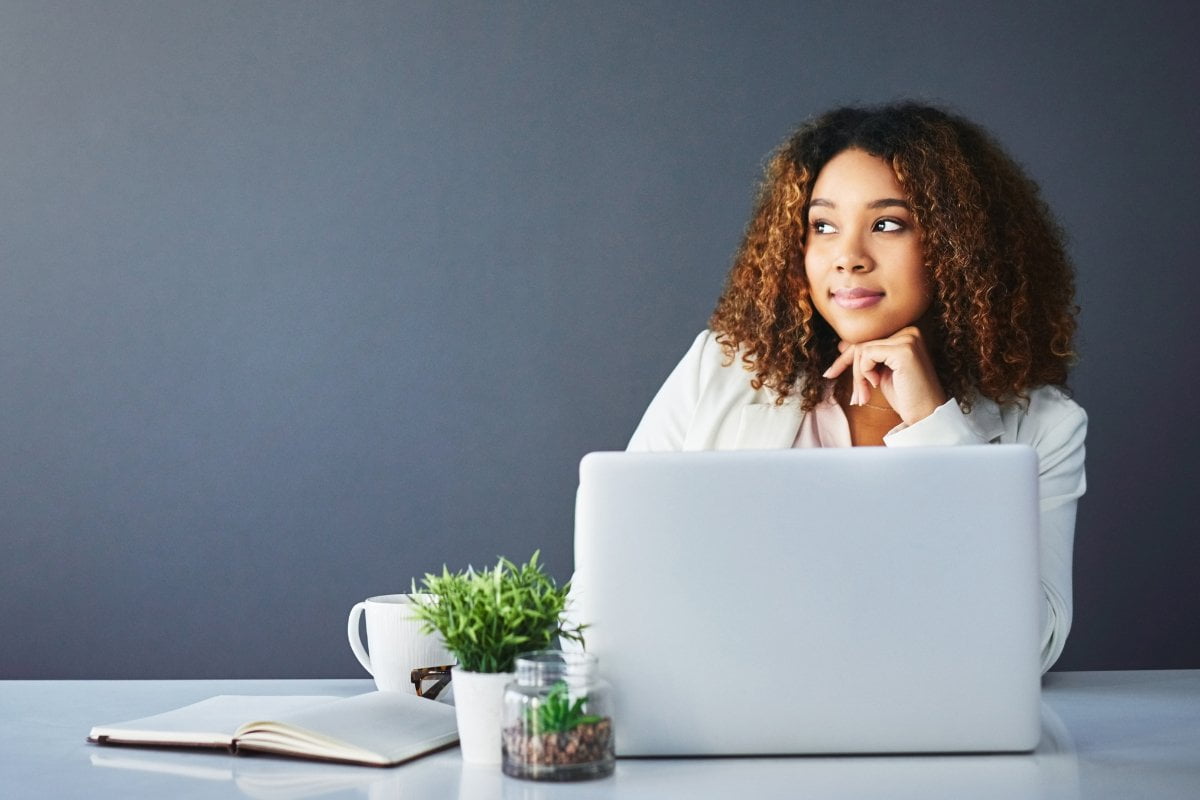 Examples of Good Mission Statements
Creating an effective mission statement can often be challenging, but it's not impossible! You'll want to ensure that your statement is clear, concise, and honest in order to capture the essence of your organization's purpose. Here are some examples of good mission statements to give you an idea of what a successful statement looks like.
The American Red Cross' mission statement is a great starting point for any aspiring organization: "The American Red Cross prevents and alleviates human suffering in the face of emergencies by mobilizing the power of volunteers and the generosity of donors.​" It clearly states the purpose of their organization and what they are trying to achieve.
Google's mission statement is another example of a great mission statement, as it succinctly expresses the company's purpose: "Our mission is to organize the world's information and make it universally accessible and useful. " This statement accurately reflects their ambition to make the world's knowledge accessible to everyone.
Apple has one of the most iconic mission statements in the world of business: Mission – Bringing the best user experience to its customers through innovative hardware, software and services. This statement encapsulates their commitment to providing high-quality technology that is simple and straightforward to use.
Overall, a great mission statement should be concise, clear, and honest. By looking at examples of successful mission statements, such as those from the American Red Cross, Google, and Apple, you can get inspiration to create your own mission statement that accurately reflects the purpose and vision of your organization.
Get Feedback and Make Improvements
Achieving success should always be the goal of any business venture. So, it's important to have a mission statement that will be your guidepost for the future. However, writing a mission statement can be daunting, and you'll want to ensure that it captures both the core values of your organization as well as its greater ambitions. One way to make sure your mission statement is as effective and impactful as possible is to get feedback and make improvements.
When crafting your mission statement, don't be afraid to ask for input from friends, colleagues and even customers. Chances are they can provide insight into how well the mission statement reflects your organization and its aspirations. Additionally, seeking out feedback can also be helpful for clarifying the language used and ensuring the mission statement isn't too long or overly wordy.
After you've received feedback, take time to revise and improve the mission statement. Examine each word and phrase to ensure they accurately represent the spirit of your organization. Consider also if the mission statement provides a clear and concise overview of your business's purpose, captures the essence of the organization's goals, and paints a mental picture of success in the minds of those who read it.
Getting feedback and making improvements on your mission statement can help you create an inspiring and meaningful vision for your organization. Don't be afraid to ask for help when writing your mission statement and make sure to review it periodically, so it remains relevant. With a great mission statement, your organization will be able to reach heights you never thought possible.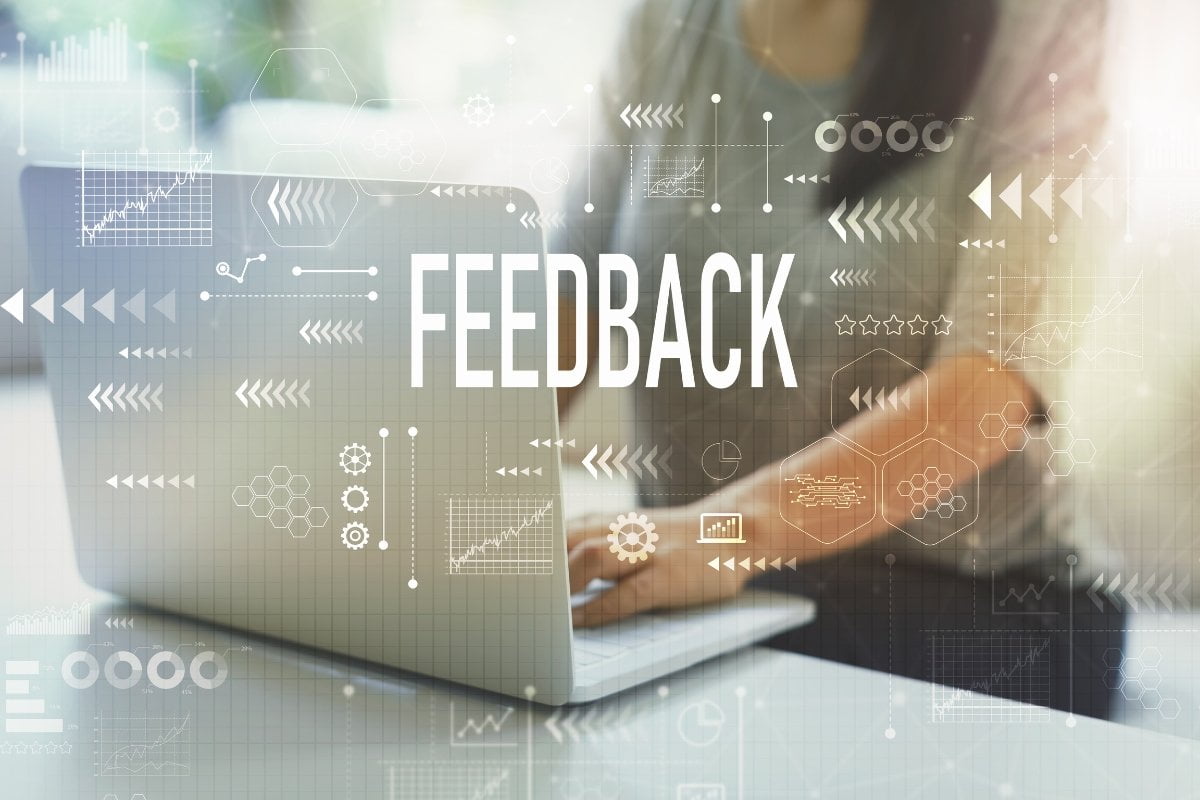 Final Thoughts on Creating a Vision
At Newman Web Solutions, we understand the importance of having an effective mission statement. That's why we want to help you create an impactful and meaningful statement you can feature on your about us page that reflects your business goals and objectives.
Here are some final tips on how to write a mission statement that stands out from the rest:
Get inspired – Before you start writing down words, take the time to research other organizations' mission statements and draw inspiration from them. Look for examples of how companies convey their principles, values, and objectives.
Keep it focused – Too often, mission statements can become vague and oversaturated with ideas. Make sure your mission statement is concise and easy to understand. Ask yourself, what sets your business apart? Highlight these unique aspects and use that as the basis of your mission statement.
Show personality – It's in your best interest to be bold and vivid in your statement. Focus on conveying the spirit of your business and stay away from generic phrases. Your mission statement should convey your company's purpose clearly and help differentiate you from the competition.
If you're looking to create a mission statement and brand your business, this article can help you get started. For any additional questions or help, don't hesitate to contact Newman Web Solutions Agency. With over twenty years of experience in the digital media industry, our team is ready and equipped to help you define your vision.