Are you looking to create an 'About Us' page for your business but don't know where to start? Well, you've come to the right place! In this blog, we'll go over the key elements of a great 'About Us' page and provide you with a step-by-step guide on how to create one.
By the end of this blog, you'll have a well-crafted 'About Us' page that will serve as a powerful tool to introduce your business to potential customers and connect with them on a deeper level. So let's get started!
What Is An 'About Us' Page?
An 'About Us' page provides information about your business and your products or services. It's the perfect place to let potential customers know who you are and why they should trust your business. It also serves as an opportunity to share your company's values and mission statement.
When creating an 'About Us' page, it's important to make sure that it's easy for readers to quickly understand who your business is, what you do, and why you do it. The content should be well-written, engaging, and authentic. You should also avoid using jargon and industry jargon.
In addition, an 'About Us' page should also include visual elements such as photos, videos, and graphics. This can help create a personality for your business, and also give potential customers an inside look at your company's culture and values.
By ensuring that your 'About Us' page is informative, engaging, and visually appealing, you'll be able to demonstrate to potential customers why they should trust your business. A great 'About Us' page can be a powerful way to build relationships and create loyal customers.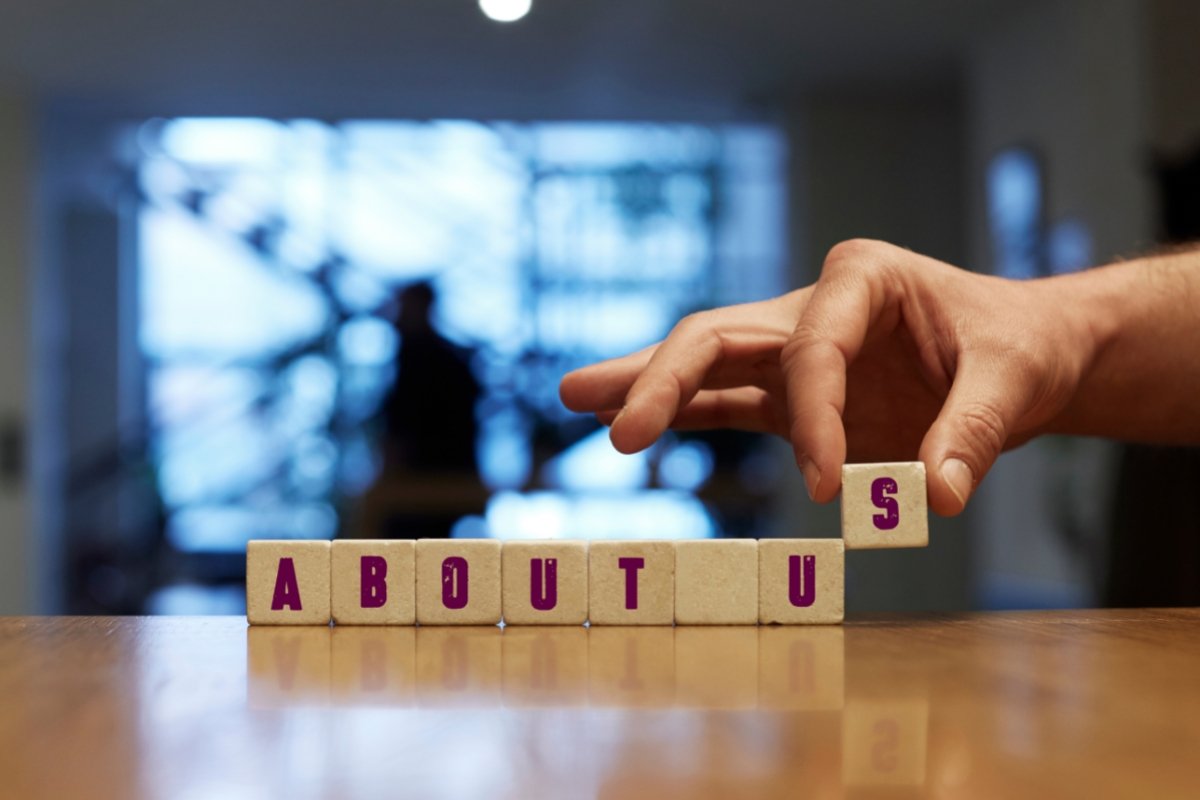 Why is an 'About Us' Page Essential for Your Business?
No matter how small or seemingly insignificant, a business 'About Us' page is crucial for any modern business. An 'About Us' page is a unique platform for businesses to tell their story, explain their mission and values, and give potential customers insight into what your business is about.
Your 'About Us' page should be more than just a few sentences about your business; it should be an engaging, informative and entertaining narrative that gives people an insight into who you are and why you do what you do. It should also showcase your brand, product and services, while clearly outlining your commitment to customer service.
In this day and age, potential customers expect transparency from businesses and the 'About Us' page is the perfect opportunity to demonstrate it. The more thorough and comprehensive it is, the more likely customers are to trust your business and ultimately make a purchase.
Simply put, an 'About Us' page is an essential way to capture the attention of potential customers and create a lasting impression. It should be regularly reviewed and updated to ensure that your story remains relevant to your business and resonates with your audience. With this in mind, your 'About Us' page can be the difference between acquiring loyal customers and losing them for good.
Crafting the Perfect 'About Us' Page
Crafting an engaging and informative 'About Us' page isn't always easy, but it is worth the effort. After all, your 'About Us' page is an important marketing tool that helps to boost your business credibility and attract customers.
When crafting the perfect 'About Us' page for your website, there are several things to consider. First, think about the tone and voice you want to set for your page. Do you want to come across as professionally polished, witty and engaging, or are you looking for something more straightforward? Once you have a clear idea of how you want to approach it, you can start creating content that reflects that vision.
It's also important to make sure your 'About Us' page has clear, concise messaging. Instead of long paragraphs filled with jargon and difficult-to-digest information, focus on crafting short, informative sentences that get your message across quickly and effectively. Include images and videos if you can, as these can help to engage visitors to your page.
Finally, think about how your 'About Us' page can integrate with your overall branding. This could be done by using consistent color themes and fonts, as well as incorporating logos and imagery from other parts of your website. Keep in mind that the goal is to create a powerful, coherent experience for your visitors, not just a page with a bunch of information about your company.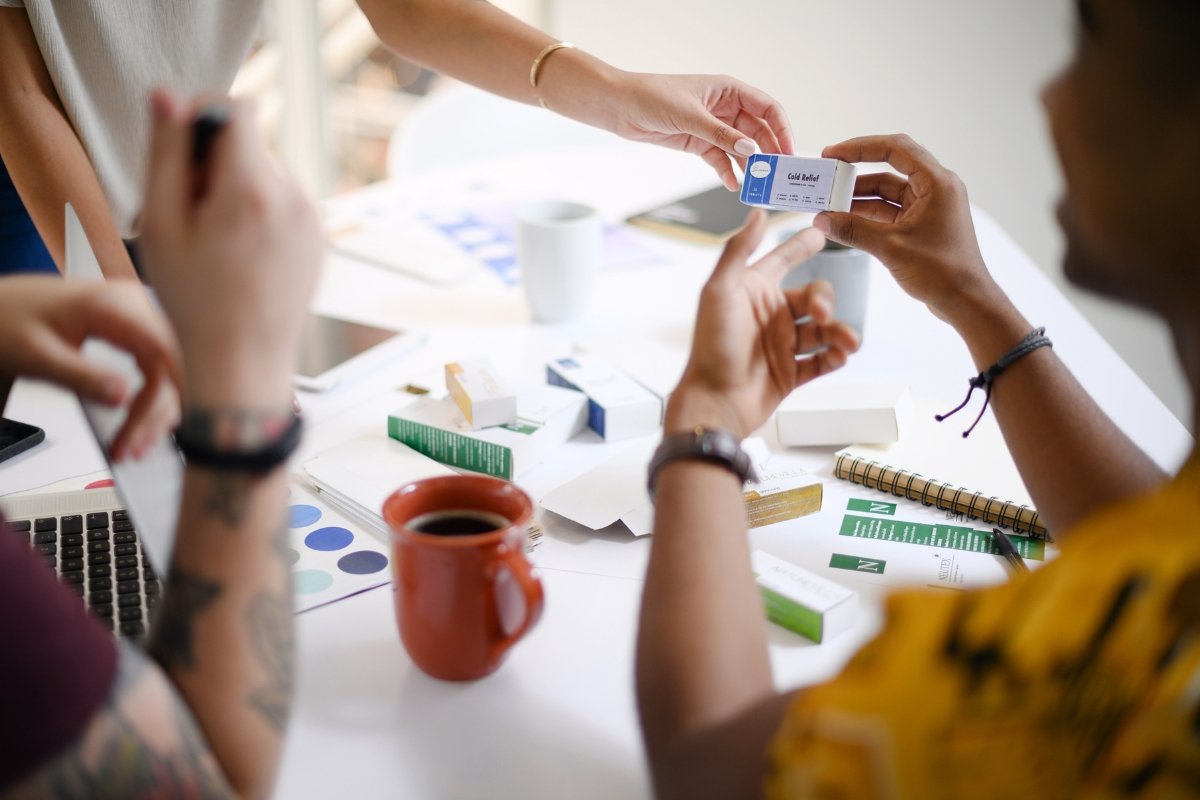 How to Tell Your Brand Story
Every brand has a unique story. Telling your brand story effectively on your 'About Us' page can be one of the most important pieces in creating an active and engaged online audience.
The 'About Us' page is often one of the first introductions that potential customers will have to your company and, as such, is an incredibly important piece of content marketing and branding. Crafting an 'About Us' page that effectively conveys your company's vision and mission can be an invaluable asset in forming strong relationships with your customers and establishing yourself as an authority in your industry.
To help you create an effective 'About Us' page, here are some tips for telling your brand story:
Showcase Your Unique Selling Point: Every company has something that sets them apart from their competitors. Make sure you articulate this in your 'About Us' page. Let customers know why you're the best choice for their needs.
Use Your Company History: People like to buy from companies they feel have a long-standing and authentic history. Use your 'About Us' page to introduce customers to your company history and give them insight into the values and milestones that you've achieved along the way.
Introduce Your Team: Get to know your customers and let them get to know you. Introduce customers to your team members, key stakeholders, and other integral players who've helped shape your company.
Keep it Short and Simple: Make sure your 'About Us' page isn't overloaded with too much information – presenting it in a concise and clear way is key.
Showcase Your Team
Creating an About Us page can be one of the most important elements of a website. Showcasing your team is a great way to give visitors a sense of who you are and what you do. By introducing your team, viewers can get to know you on a more personal level and understand the type of company you have. Here are some tips for creating a great About Us page, focusing on highlighting your team.
Talk about each team member's role within the company: A great About Us page should include a brief description of each team member's role in the company. This helps visitors to understand who does what and how your team works together.
Include pictures of your team: There's nothing like a photo to put a face to a name. Including an image of each team member in their profile section helps visitors to connect with them on a personal level.
Share a little bit of your team's personality: Don't just list facts – give visitors a sense of who your team is. You can do this by mentioning their interests or hobbies, or even their favorite quote or saying.
Share newsworthy accomplishments: Did one of your team members recently receive a promotion or win an award? Include these newsworthy accomplishments in their profile section so your visitors can be proud of your team's success.
At the end of the day, creating an About Us page that highlights your team is all about giving your visitors a sense of who you are and what you do. By using these tips, you can create an engaging and informative page that showcases the best of your team.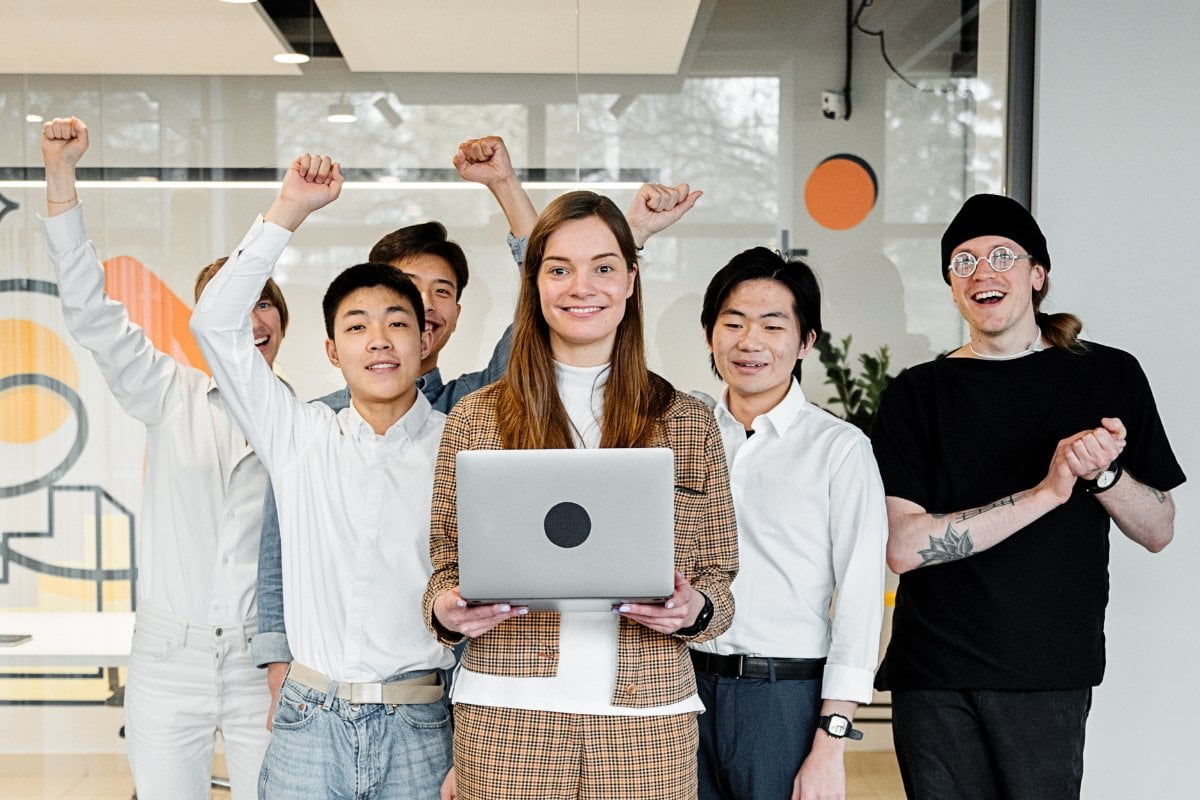 Make Your About Us Page Come to Life with Visuals and Videos
We all know the importance of articulating information about our business on the "About Us" page of our website. But often what we forget is that visuals and videos can quickly summarize your company's history and offerings in an engaging, digestible way. Whether it be a graphic depicting the timeline of your business, images of your staff, or even a video highlighting your products and services, incorporating visuals and videos into your About Us page can help make it more dynamic and impactful.
For anyone unfamiliar with your brand, visuals can be a great way to establish a connection. They draw people in by breaking up chunks of text, while also providing a unique perspective and personality to your page. Plus, visuals can help summarize important details in an instant, and even guide visitors to different sections of your website. Similarly, videos are an effective storytelling tool for providing an overview of your business, as well as offering customers a window into your company culture.
No matter what you choose, including visuals and videos on your About Us page doesn't have to be a daunting task. By sharing the story of your business and its offerings through visuals, you can capture the attention and trust of potential customers in a much more impactful way.
Include Testimonials
An effective About page should have a creative, professional, and engaging tone, as well as easily accessible facts about the company – and one of the best ways to do this is by including customer testimonials!
Testimonials allow you to show potential customers the positive experiences that current customers have had with your business. You can showcase customer satisfaction and build trust with potential customers by including detailed feedback from current customers. People trust what other people say more than they trust any other form of advertising, so these testimonials are a great way to establish credibility.
When you include testimonials on your About Us page, it helps make visitors feel like part of the team and that they can trust you. Testimonials can go a long way in making visitors feel welcome and excited about your brand. They also help visitors understand your brand identity and how you interact with customers.
So why wait – start collecting customer feedback and incorporate it into your About Us page today! Not only will it build trust and credibility, it will also give potential customers a better understanding of what you stand for as a business.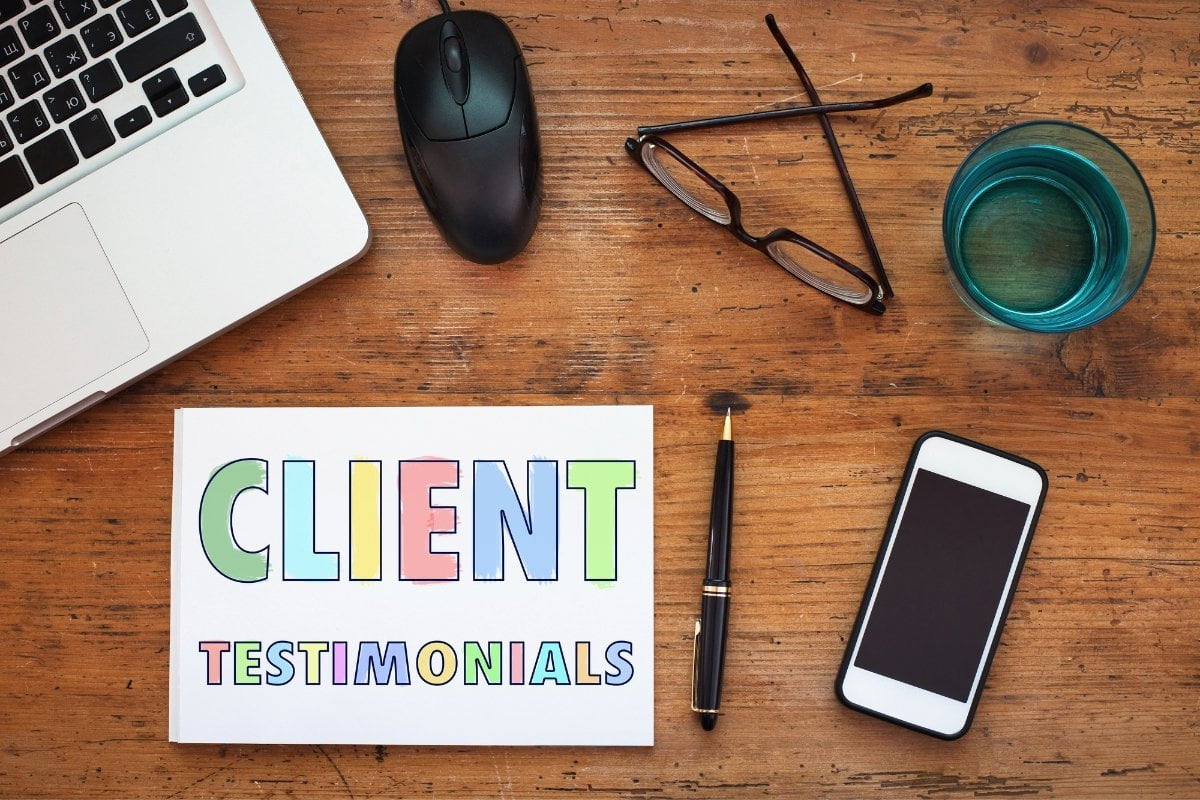 Your About Us Page: Let Newman Web Solutions Help!
Your About Us page is a unique opportunity to connect with potential customers. Not only do they form the first impression of your company, they also help explain who you are and why customers should work with you. Crafting a great About Us page can be tricky, especially if you don't know where to begin.
That's where our Atlanta Marketing team comes in. We specialize in creating content strategies for small businesses, so we can help you craft an About Us page that best represents your business and meets the needs of your customers. Plus, we offer a free strategy session so you can get to know our team.
At Newman Web Solutions, we don't just create great content for our clients. We create relationships. We want to understand your business inside and out, so we can tailor our services to fit your needs and goals. Our team is passionate about helping small businesses succeed online, and we'd love to speak with you about how we can help you make the most of your About Us page.
So if you need help crafting content for your website, don't hesitate to reach out today and take advantage of our free no-obligation strategy session. We'll help you create a captivating About Us page that accurately reflects your business and resonates with your customers. Call 770-575-4611 today to find out what makes us the perfect choice for your website content.