As a business owner, your online presence can mean the difference between success and failure. Having affordable website solutions that are well-designed and capture the attention of potential customers is paramount. The challenge is that creating a website doesn't come cheap – on average, most businesses spend thousands of dollars to build their websites. However, with the right knowledge and research, it is possible to scale your business on a budget – without sacrificing quality.
In this blog post, I will cover affordable website design solutions, including DIY options, scalable solutions and website payment plans that can help you create a website for your business that stands out from the competition. Whether you are startup business from scratch or already own a business, you need a website. As a business, your website is typically the first impression a customer gets of your company and can be the deciding factor for whether someone chooses you or your competition.
If your website looks bad and is difficult to navigate, potential customers are likely to take their business elsewhere. That's why it is important to invest in creating a website that looks professional, is easy to use, and is tailored to meet the needs of your business. For larger businesses, this can easily cost thousands of dollars and may not fit into your budget. Fortunately, there are affordable website design services available that can help you build a website without breaking the bank.
DIY Affordable Website Solutions
When you are running a business on a budget, creating an effective website can feel like a daunting task. If you don't have the funds for expensive web developers or design firms, DIY website solutions can be the perfect way to scale your business without breaking the bank. DIY websites are not only cost-effective, but they can also provide you with the tools you need to create a website that looks professional and works in the way that you need it.
There are several DIY website solutions available, from page builders and web development tools and tools for creating logos and other elements. Page builders are an excellent choice for those who don't have any coding experience. These tools allow users to quickly and easily create a website with drag and drop features. Many page building services also offer templates and other design elements to choose from so that users can customize their pages to create a unique look.
For more experienced web developers, many DIY website solutions can also help. Several services offer web development tools such as HTML, CSS, and JavaScript libraries to help developers create more complex designs and functionalities. There are also a number of content management systems that allow users to update and maintain a website without having to code it from scratch.
Finally, there are also services available that can help with logo design services and other elements. These services usually offer a range of options and allow users to create high-quality logos and images that can be used to make their website look more professional.
DIY website solutions offer an affordable way to create an effective website that can help scale your business on a budget. With the right tools, you can create a website that looks professional and functions exactly the way that you need it to.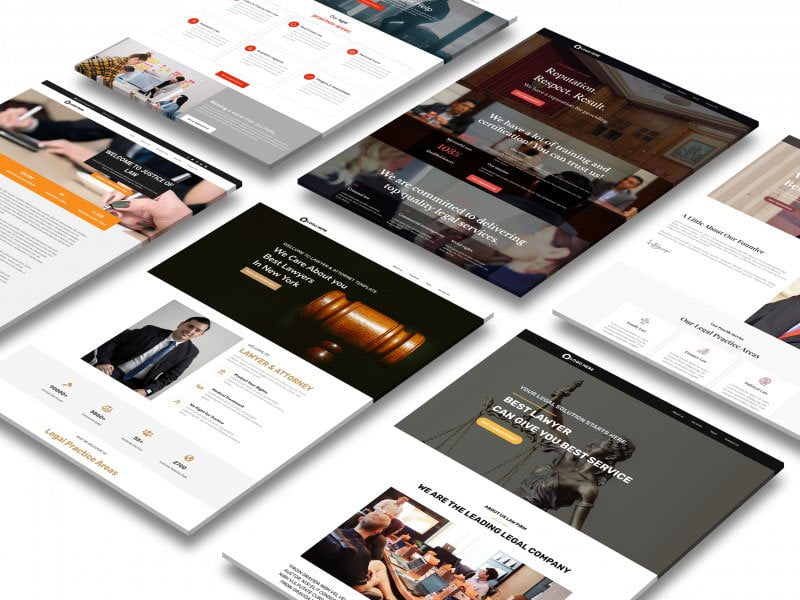 Let's Talk About Page Builders
Page builders are ideal for businesses on a budget since the cost of these solutions is typically lower than the cost of hiring a web developer or buying a website template. Page builders also require no coding or programming experience, making them easy to handle even for those with little technical knowledge. However, most page builders offer a wide range of features, so a business can select the most suitable page builder according to their needs and budget.
The primary advantage of page builders is that they enable businesses to launch their website quickly and cost-effectively. Furthermore, the content of these websites can be easily managed, allowing the business to update their website content quickly and frequently. This ensures that the website remains relevant and up-to-date even as the customer base grows. Finally, page builders also offer a range of add-on features such as plugins, analytics, and more, allowing businesses to customize their website even further.
At the end of the day, page builder solutions provide an affordable way for businesses to build and maintain their websites. With a wide range of features and customization options, businesses can create a modern, attractive website without the need for extensive coding or programming knowledge.
Templates: A Quick and Affordable Website Solutions
Templates are an increasingly popular way for businesses to get an attractive, professional website quickly and affordably. Offered by a wide array of website design companies, template websites come with pre-built designs and content, so you can have your website up and running in just a few clicks. For those looking to scale their business on a budget, templates are an ideal solution.
Templates can be used on their own, or in combination with other website solutions, such as Page Builders or Content Management Systems (CMS). Many website design companies offer a variety of templates so you can easily create a customized website that reflects the brand of your business. Furthermore, most template websites come with built-in SEO capabilities, so you can optimize your website for search engines for maximum visibility.
In addition to offering low-cost template solutions, some website design companies offer Do-It-Yourself (DIY) options, allowing you to design and develop your website from scratch. DIY website solutions typically provide access to an intuitive site builder, which makes it easy to create a website in just a few simple steps. With access to a library of images, fonts, and other design elements, you can make tweaks and changes to your website until it meets your exact specifications.
Whether you choose a template website solution, DIY option, or a combination of the two, it is possible to build your website on a budget. With the right website design company, you can create a website that stands out from the competition and helps your business become more profitable.
Starting Small with a Professional One-Page Website
One of the most effective and affordable website solutions is to start a website is to use a professional one-page website. This type of website typically consists of a single page, with concise information and links to other pages or services you offer. Professional one-page websites are also a great way to introduce yourself, your business, and your services to your customers.
It's important to choose someone who is both qualified and experienced in website development in order to ensure that you get the best results. Look for professionals who have expertise in the type of content and design you're looking for, and who have a good portfolio of work to show. Research their experience, reputation and past projects before making your decision.
Scale Your One-Page Website
When starting a new business, cost usually focuses on one thing: keeping it low. For many businesses, that means sticking to a single-page website. But don't be fooled; a one page website can still be incredibly successful. Now it's time to scale up as you grow.
You have a few options for scaling your single page website without breaking the bank. The first is by doing it yourself, by adding more pages and content to your existing framework. This is a great option if you're good with web design and coding. The second option is to contact the original designer of the website and have them do it in different phases, which can help to keep things within budget.
Doing it yourself is a great way to make a minimal investment when it comes to a website. There are plenty of DIY website builders and platforms out there that offer an easy way for you to add pages, posts, images, and more to your website. Many of them offer free or low cost monthly subscription plans that make it easy to stay within your budget. Additionally, some of these platforms offer drag and drop page builders, allowing even novice users to easily create professional-looking pages.
Overall, there are plenty of affordable website solutions to help you scale your one page website as your business grows. Whether you're looking to hire the original designer, or just use one of the many DIY tools available, there are several options to fit nearly any budget.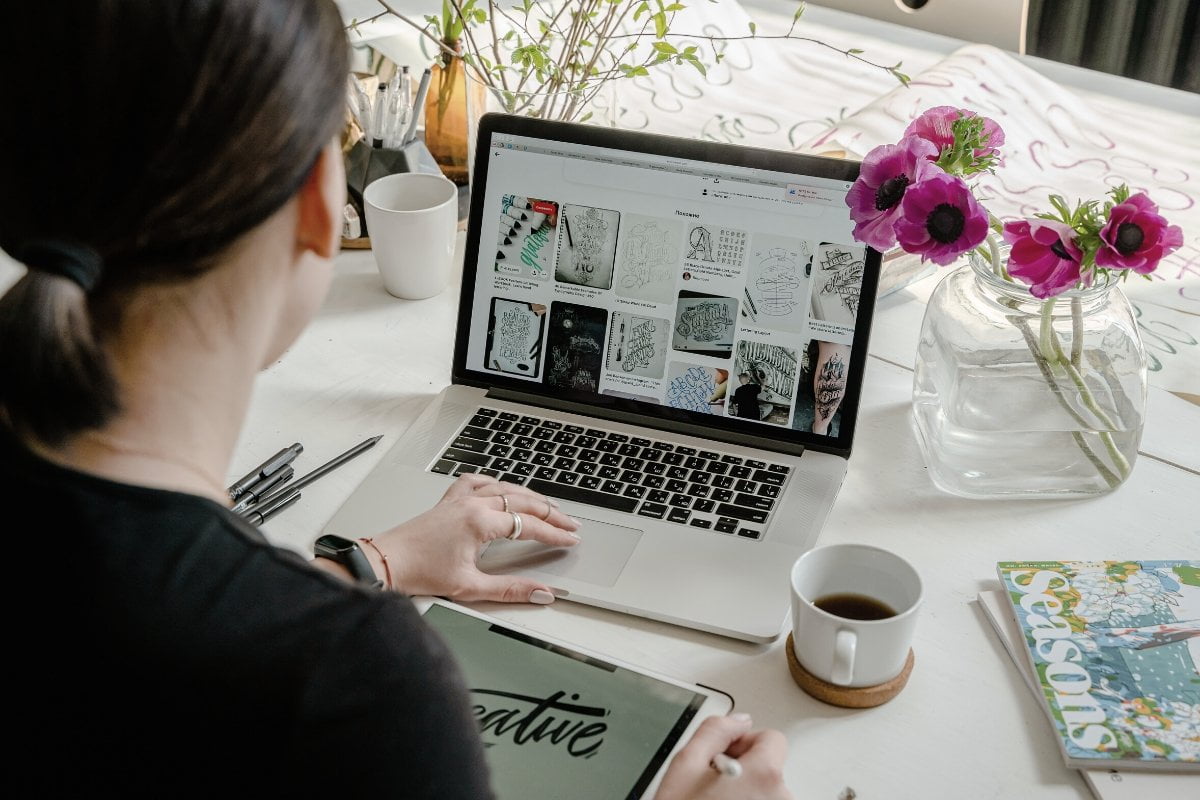 Find a Professional Agency Who Offers Affordable Payment Plans
Working with a professional agency doesn't have to break the bank. There are many great companies that specialize in helping small business owners create and maintain an online presence, even with a limited budget. Whether it's offering an affordable payment plan or guidance on how to scale your website, these agencies can be key in getting your business off the ground. Don't be afraid to ask questions and find out how they can help you succeed. Working with a professional agency can help ensure your website is setup properly and optimized for search engine optimization (SEO). With the right agency, you'll have the flexibility to make changes and updates over time, so you can focus on running your business.
Find Out How We Can Help With Or Affordable Website Solutions
The search for affordable website solutions for your business ends here at Newman Web Solutions Agency. We offer custom website builds, WordPress maintenance, and functionality improvements all at a price that won't break the bank. Our team of web developers are ready to answer any questions you have and offer the support you need quickly and efficiently. Get in touch with our Atlanta web design company today for a free strategy session to discover how we can help you reach your business goals on a budget.