A one-page website is a website that is designed to be as simple as possible. Visitors will find all the information they need on one page, rather than multiple pages.
In this blog post, we go over what one-page websites are and whether or not they're right for your business venture.
What is a One-Page Website?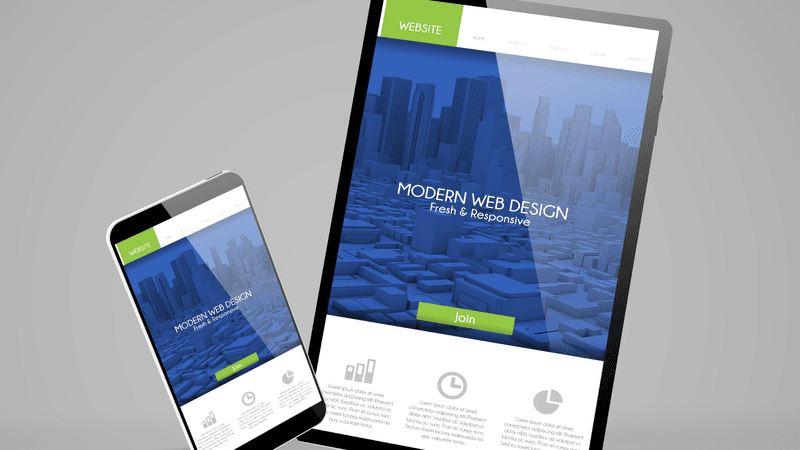 A one-page website is a website that is designed to be as simple as possible. In a one-page website, all the information a visitor needs is on one page.
One-page sites are easy to use. Visitors can quickly find the information they need by browsing through the page. They also tend to be visually appealing, which can help attract visitors. One downside of these websites is that they don't offer as much information as a full website. This can make it difficult for visitors to find what they need.
What is a Good Single-Page Website Conversion Rate?
The average landing page conversion rate across the web is 2.35%, and the top 25% convert at 5.31%. Even if you convert a tenth of your visitors into customers, that's still a lot of money.
If you want to be successful online, it's important to focus on improving your landing page conversion rate. There are a number of ways to do this, and there's no one-size-fits-all solution. But by understanding what works best for your website and trying different techniques, you can increase your chances of success.
How to Create a One-Page Website
Creating a one-page website is an excellent way to increase the visibility of your business and attract new customers if you are a startup.
Choose a simple design
A one-page site should be easy to navigate. It should also look attractive without taking up too much space on the web page. Keep text and graphics simple, using bold or italics for emphasis, and avoid using too many different fonts or colors.
Create a focal point
Try to choose an image or video that will be the focal point of your website. This element should be large enough to easily see onscreen. But not so large that it takes up all of the space on your page. Choose an interesting background for your image or video, if you have one.
Use text blocks sparingly
When you create a one-page site, you can fit a lot of information into a small space. Keep your sentences short and to the point when using this format. As with any online content, make sure all relevant links are included in the text.
Use a neutral tone
You can use a single-page site to promote a product or service or provide information about your company. Don't use words or phrases associated with one particular industry or market segment.
Test your website before you go live
Once you have created your single-page website, test it on a separate computer to make sure all of the links work and that the design looks correct in different browsers and screen resolutions. You can also use a tool like Google Web Designer to create a basic prototype or wireframe of your website without having to write any code.
What are the Benefits of Creating a One-Page Website?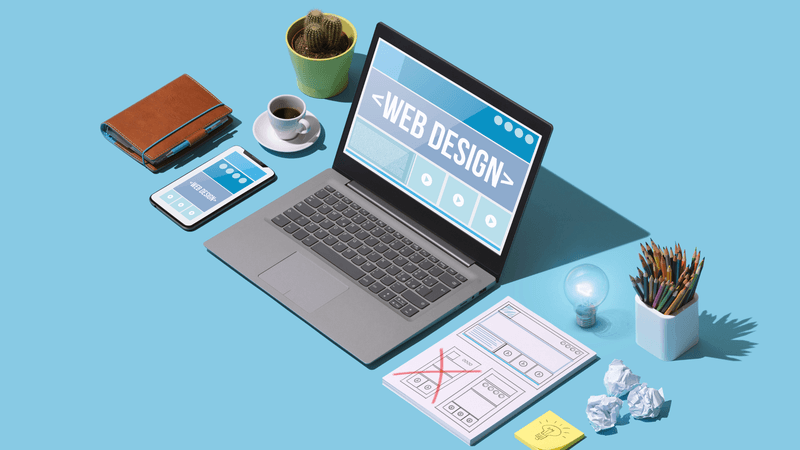 A one-page website is a great way to create a quick and easy way for your customers or clients to find what they're looking for. You can maximize the use of your online space and communicate your brand message more effectively.
Here are some of the benefits of creating a one-page website:
You can easily share your content with others. A one-page website is perfect for distributing information quickly and easily. You can post links to your one-page website on social media, post them as part of an email campaign, or even embed it on other websites. This means that you can reach a wider audience more easily than if you were trying to distribute content across multiple pages on your site.
You can focus on what matters most. A one-page website is great for providing information that is important to your customers or clients. By creating a streamlined page with limited distractions, you can make sure that all of your attention is focused on what's important – communicating your brand message and serving up the right information in an easy-to-digest format.
The Pros and Cons of One-Page Websites
One-page websites are incredibly popular and can be very effective for certain types of businesses. They're simple to create, easy to navigate, and can be quickly updated. One-page websites are also great for mobile devices, as they take up minimal screen space.
However, one-page websites can be difficult to design well and may not be as user-friendly or informative as more traditional websites. They are often used for marketing or informational purposes, and may not have the same level of detail or functionality as a more traditional website.
Additionally, one-page websites are less likely to convert visitors into customers than full-fledged websites. One-page websites are typically used for informational purposes, such as describing the company or product. They are not typically used to sell products or services.
Is a One-Page Website Right for Your Business?
A one-page website is a great way to get your message out to potential customers and viewers quickly. With limited space, it's important to make sure your website is easy to navigate and provides the right amount of information for a quick scan.
Avoid making your website too cluttered or overwhelming, as this will deter visitors from clicking through. Additionally, consider including complementary videos and images that help illustrate your points, as well as social media links where possible.
If you would like to learn more about how to create a one-page website, or if you would like to see some examples of one-page websites, be sure to reach out to Newman Web Solutions Agency for a free marketing strategy session! As an Atlanta digital marketing agency, we strive to provide for your needs and grow your business.