In the current digital world, having an online presence is essential for any business. In order to create a successful website, it is important to have the right website design software. With the right software, you can easily create a modern, professional website that will help you stand out from the competition and grow your business. In this blog, we will be exploring the benefits of utilizing website design software to create your online presence.
We will discuss how it can help you quickly design a website, reach out to potential customers, and strengthen your online presence. So, if you are looking to create a strong online presence, read on to learn more about website design software and how it can help your business succeed.
What is Website Design Software?
We live in a digital age, where having an online presence has become essential for modern businesses. Website design software is one of the most powerful tools available to create, customize, and maintain your website. But, before you jump into all the features this software has to offer, let's take a moment to discuss what it is, exactly.
Website design software is a suite of programs that allow users to create visually attractive websites without needing to know any coding or programming. It is a user-friendly system that provides users with the tools necessary to make basic website designs without spending hundreds of dollars on professional website developers. This software typically includes a drag-and-drop interface that makes designing sites easy, allowing users to add elements such as text, images, videos, and forms quickly and easily.
The interface is usually intuitive, making it an ideal choice for those who are new to website design. It also offers lots of options in terms of template design and customizability, so you can create a website that looks and feels as unique as your business. Finally, these programs often include built-in analytics and SEO tools to help you track your website activity and make sure your site is easily found by search engines.
In short, website design software is the perfect tool for creating an online presence that will make an impact – and it's simpler to use than you might think. So if you're looking to create or update your website, consider investing in website design software today!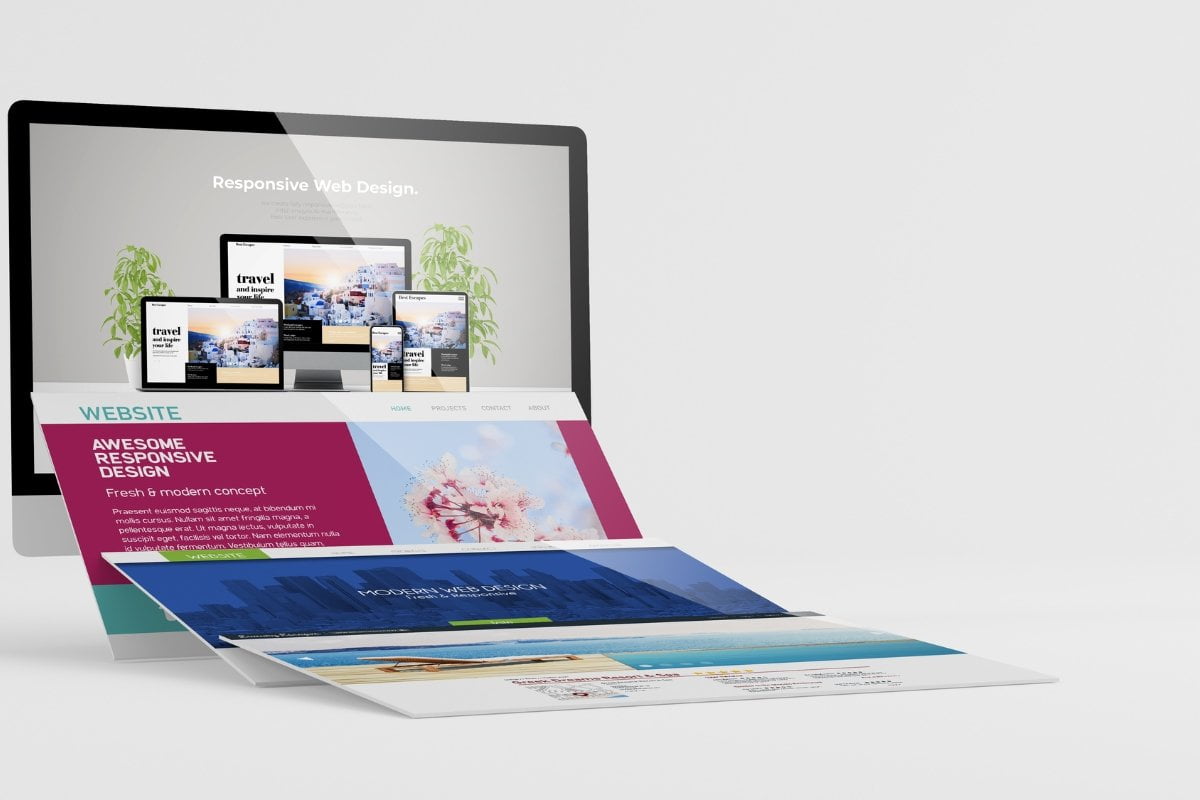 Unlocking Professional Quality Web Design for Everyone
Website design software has revolutionized web development, allowing users of any skill level to create amazing online presences. Offering an array of powerful tools, these programs help marketers, business owners, and everyday people create professional-looking websites with ease. By utilizing website design software, users have access to web design capabilities that even seasoned professionals would envy.
One of the most notable advantages of website design software is the ability to create stunning visuals with limited technical knowledge. With easy to use drag-and-drop features, users can build the right look and feel for their website in a matter of minutes. Additionally, with an abundance of pre-built templates, users can quickly generate a cohesive website that looks polished and refined.
Another benefit of website design software is the capacity to make dynamic changes to your website whenever you wish. By incorporating simple 'WYSIWYG' (What You See Is What You Get) programs, it's easy to modify the layout, add or delete content, or update the design of your website. This makes it simple to keep up with the latest trends in web development and stay ahead of your competition.
Finally, website design software makes it easy to integrate features such as contact forms, ecommerce solutions, and social media integration. This makes it easy to connect with customers and create a seamless user experience across multiple platforms.
In conclusion, website design software provides a wide range of advantages that make it easy for people with little to no coding experience to create great-looking websites. With its many features and tools, users can customize their website to fulfill their various requirements, allowing them to produce impressive visuals and practical navigation.
Different Types of Website Design Software
Are You Ready to Take Your Website Design to the Next Level? In today's digital age, it is essential to have an online presence if you want to reach new customers and grow your business. But with so many website design software options available, it can be overwhelming trying to decide which one to choose. To make the decision process a little easier, here are 5 of the most popular website design softwares available to help you get your website up and running quickly:
1. Wix – Creating a stunning website is made easy with Wix, a website design software that doesn't require any programming knowledge. Its impressive selection of templates, versatile features and convenient drag-and-drop editor make the process hassle-free. To get a better idea of Wix versus WordPress (our favorite), check out our article.
2. WordPress – WordPress is our top pick for designing websites due to its open-source platform, easy-to-use interface, and wide range of custom designs and plugins that thousands of websites, including some of the world's biggest brands, make use of.
3. Squarespace – Squarespace is a great option for businesses looking for a stylish and modern website. It has a wide selection of professionally-designed templates that are easily customizable and come with built-in features such as galleries, e-commerce capabilities, and analytics tools.
4. Weebly – Weebly is a great option for small businesses who are looking for an affordable, easy-to-use website builder. It provides everything you need to get started, from hosting and domains to analytical tools. Plus, it has an app store where you can find additional features like e-commerce, newsletters and more.
5. Adobe Dreamweaver – Adobe Dreamweaver is the premier website design and development software, ideal for creating a stunning digital presence. It's perfect for webmasters and developers looking for an end-to-end solution that covers the full cycle of website creation, from initial project setup, to coding, to testing, and publishing. With easy-to-use templates and features, Adobe Dreamweaver allows you to quickly and effectively customize your site, setting up the perfect platform to showcase your unique brand.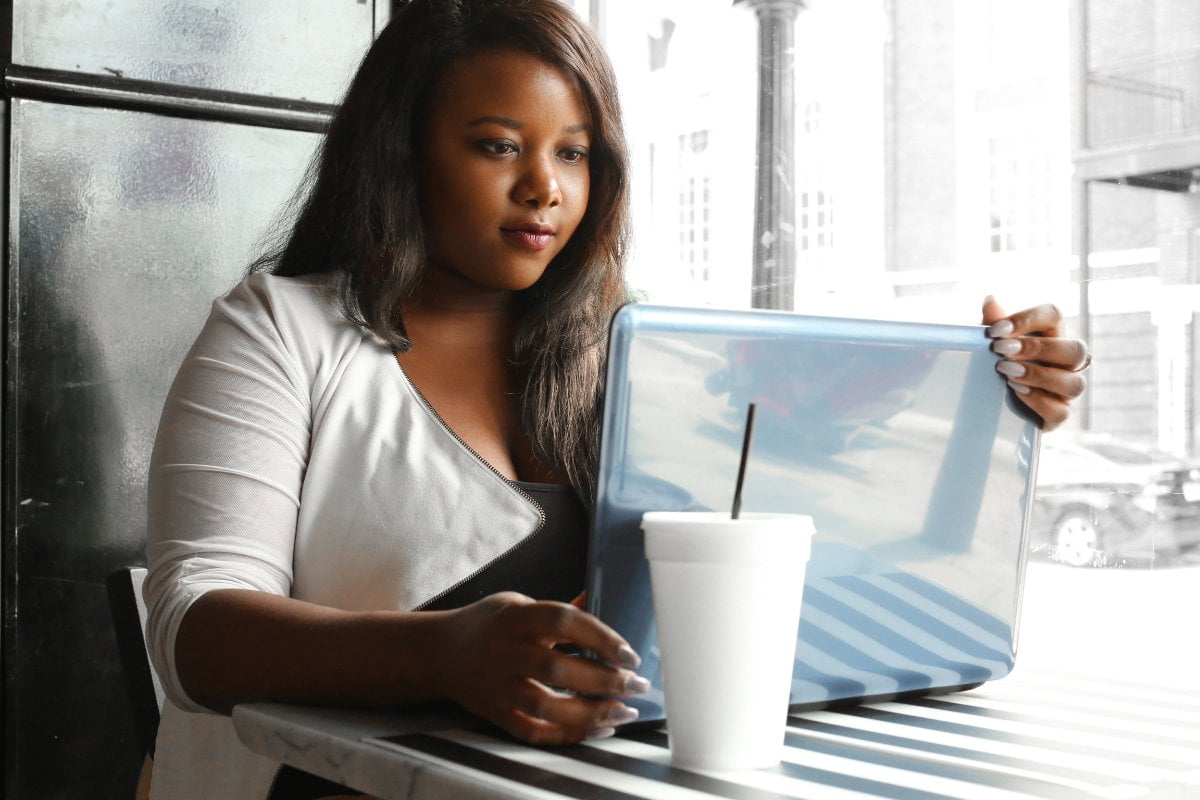 How to Choose the Right Website Design Software
Choosing the right website design software is an important decision for businesses seeking to establish a professional online presence.
Having a well-designed website is essential for businesses today. It not only allows businesses to reach more potential customers, but a great website also gives visitors an invaluable first impression of the company. With the wide variety of website design software available on the market, however, choosing the right one can be a challenge.
When deciding on the best website design software for your business, it's important to consider the features and capabilities of the various software packages. Look for a software solution that offers a streamlined user interface, powerful customization tools and an integrated content management system. This will enable you to quickly create a website that looks professional, is easy to navigate and contains all the content you need.
Another factor to consider is the cost of website design software. Many software packages offer free versions with basic capabilities, while more advanced versions come at a premium price. Be sure to determine your budget before selecting the right software for your needs.
Finally, the level of customer support should also be taken into account when selecting website design software. Look for a provider that offers sufficient technical assistance, such as detailed tutorials, forums and customer service representatives. While it's not always necessary to have a live chat or phone support team available, having a reliable customer service staff can save you time and effort in the long run.
By taking these factors into consideration, you can select the best website design software to help build your online presence, making it easier and faster to create a professional-looking website.
Tips for Utilizing Website Design Software: Unlock Your Online Potential
Online presence is essential for a business's success and website design software offers the perfect solution to create your own website, no matter your budget or technical ability. With the right tools, you can unlock your online potential, even if you don't have prior web design experience. This section offers tips for learning how to use website design software so you can make the most of this powerful technology.
Website design software comes in many forms, ranging from the user-friendly drag-and-drop programs to more advanced coding options. Whichever type you choose, there are a few basics that need to be understood before you get the most out of the program. First, you'll want to familiarize yourself with the program's interface, finding out which keystroke combinations will help you move quickly through tasks. The same is true for any plugins or customizations you may choose to use. Knowing what functions are available and how to use them can save you time and effort, allowing you to quickly get online.
Next, it's important to understand the different types of website creation available. You may opt to start with a template and customize it to make it your own, or go completely custom and create a design from scratch. In either case, familiarizing yourself with the tools and options available will help you create the perfect online presence. If you're unsure what template or design would best fit your needs, researching industry trends and market practices can help you make an informed decision.
Finally, the power of website design software is determined by how much the user knows and is willing to explore. Once a basic understanding of the program is obtained, one can begin experimenting with more intricate design elements and exploring the different features available. No matter the amount of knowledge a user has or the complexity of the task they wish to accomplish, they can make the most out of website design software.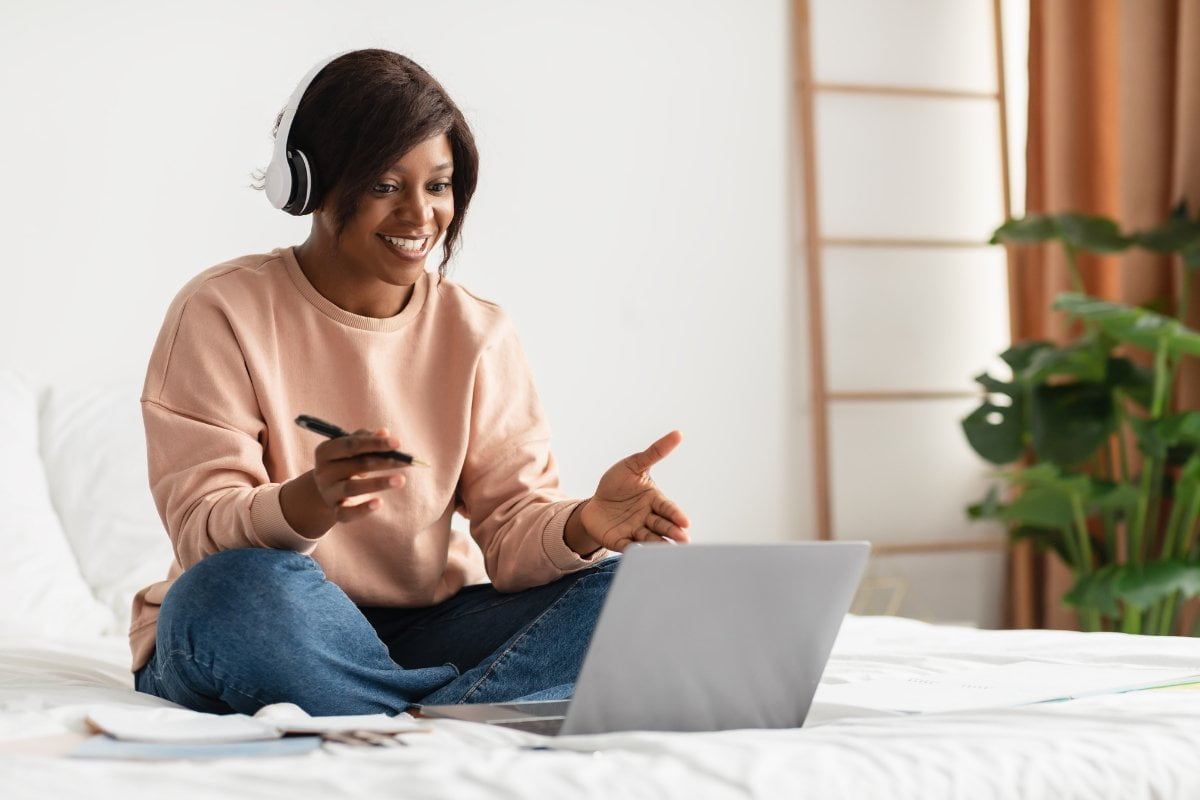 Understanding the Challenges of Website Design Software
Building a website is an overwhelming task for many people. The technology industry moves quickly, and keeping up with the latest website design software and strategies can be difficult. In addition, finding the right website design software for your specific needs can be a challenge. By understanding the challenges of website design software, you'll be able to make better decisions when creating your online presence.
One of the challenges of creating a website is knowing what kind of website design software to use. Software created for amateurs may be suitable for small projects, but not have the features needed for large ones. Professional web design software can be expensive and often requires lengthy installation processes. Additionally, you may find yourself needing to learn coding languages or other programming skills to fully utilize the software.
Another challenge is the extent to which the software can customize your website. Off-the-shelf website design software may give you a great starting point, but if customization is important to you, you may need to invest in more specialized software. Advanced website design software often comes with certain limitations, such as being unable to properly display images on certain browsers or devices.
Finally, you need to consider how much support the software provides. Not all website design software comes with technical support or tutorials, so you may get stuck when using it. Especially if you are a new user, having access to training materials and customer support could save you a lot of time and headaches.
By gaining an understanding of the complexities of website design software, you can feel more at ease when making choices for your online presence. From deciding on the right website design software to being aware of the software's limitations, having a thorough knowledge of the tools available will help you create a website that meets your needs.
Final Thoughts on Website Design Software: Harnessing the Power of Technology to Elevate Your Online Presence
From freelancers and entrepreneurs to small businesses, website design software brings an exciting range of possibilities to the table for creating a dynamic, engaging online presence. Utilizing website design software can open up a world of opportunity for your business or project, making it easier to reach out to new customers, strengthen relationships with existing clients, and encourage the growth of your business.
The advances in technology and development in website design software have made it easier than ever before to create a professional, modern website from the comfort of your own home. Not only does this make it possible for users to get their site up and running quickly and conveniently, but it also allows them to develop more innovative, responsive designs. With user-friendly drag and drop interfaces, you can customize and update your website to ensure that it meets the growing needs of your business.
Additionally, website design software is affordable and accessible, meaning that you don't have to break the bank to have a website that looks great. From a wide variety of templates available to help you get started, to low cost monthly subscriptions, it's never been easier to create a website that truly represents your skills, services, or products.
By utilizing website design software, businesses can take advantage of the power of technology to elevate their online presence. With low barriers to entry and a range of features and benefits available, website design software can open up a new avenue for success for businesses of all sizes.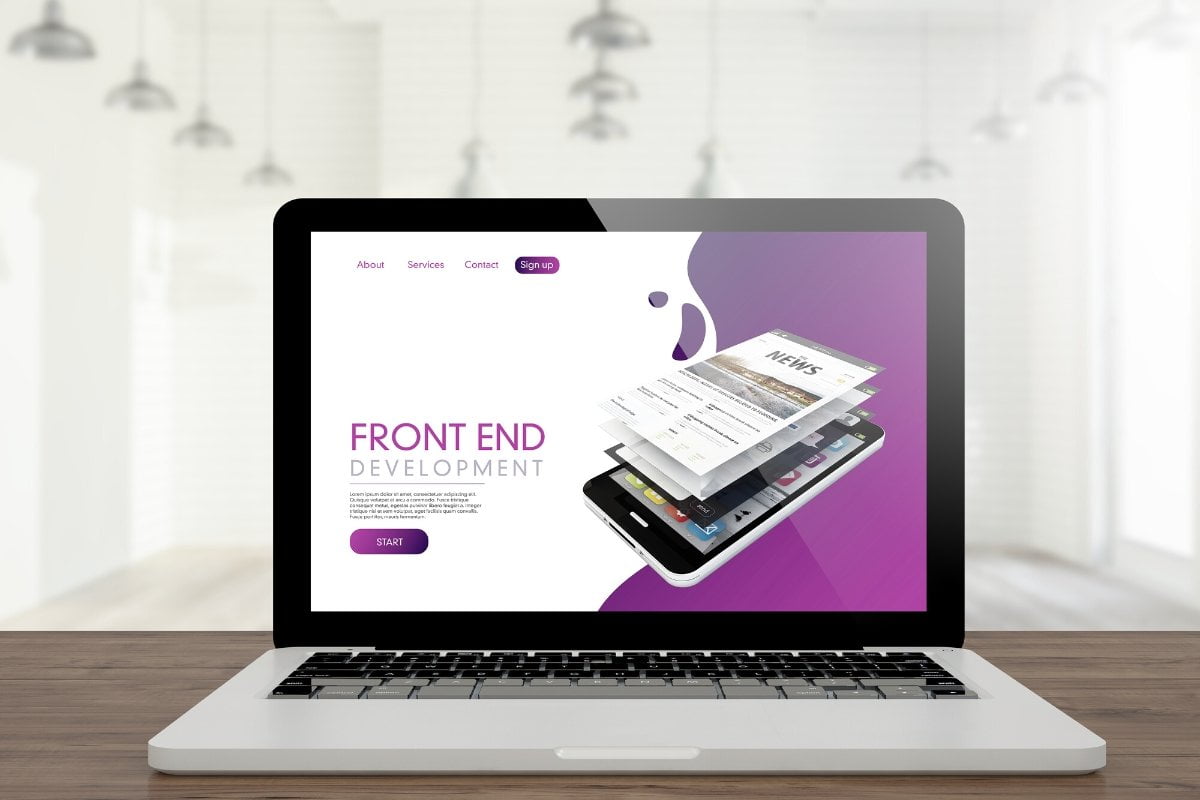 Don't DIY – Hire a Pro for Maximum Website Design Success
Creating an online presence for yourself or your business can be tricky without the right tools. Utilizing website design software can help make the process a breeze, allowing you to create a website that looks professional and is optimized for search engines. The advantage of using this type of software is that it offers a wide variety of impressive features, such as drag and drop functionality and an array of ready-made templates which can be customized to suit your specific needs. However, if you'd rather not take on the responsibility of designing and building your website yourself, there is another option.
At Newman Web Solutions Agency, we provide professional WordPress website design services for small to medium-sized businesses. We leverage the best industry practices to create beautiful websites that are optimized for both search engines and user experience. Our creative team of web designers and developers will work with you from the beginning of the project till the very end, ensuring that you get the best possible website design for your business for maximum success.
For those who are looking for a stunning website that functions flawlessly and offers custom features, Newman Web Solutions is here to provide the highest quality website design services. So, don't bother with the fuss of a DIY website design project – contact us today to get your website done right!