Customer satisfaction and loyalty are key elements of a business's success. To ensure that customers remain satisfied, businesses need to provide high-quality customer service. To do so, they can take advantage of various ai technologies, such as the missed call text back feature, that can help enhance the customer service experience. By using these technologies, businesses may be able to improve how happy their customers are and how well they do overall.
In this blog post, we'll cover how businesses can use a missed call text message feature to boost their customer service. We'll discuss its convenience, cost-effectiveness, and how businesses can employ it. We'll also cover the best practices for customers to make sure they're getting the most out of this useful customer service tool.
Stay Connected, Always: Dive into 'Missed Call Text Back'
With its simple and automated setup, businesses can save on their customer service costs and provide their customers with a great experience. By reading this post, businesses will be able to easily leverage the benefits of a missed call text message feature.
What is a Missed Call Text Back Feature and How it Enhances Customer Service for Businesses?
When it comes to customer service, time is of the essence – the longer customers have to wait for assistance, the more likely they are to become frustrated and take their business elsewhere. That's why businesses are taking a closer look at the efficiency of their customer service operations, particularly in the wake of the booming digital landscape. And one emerging solution to reduce customer wait times is the missed call text back feature.
A missed call text back feature automates the process of answering calls from customers, allowing them to provide their contact details using a missed call. This not only streamlines customer service operations, but also ensures that customer queries are addressed in a timely manner – businesses can send automated reply messages with detailed information in response to the customer's call.
What's more, the potential of this feature goes beyond just customer service – with smart use, it can also be used to increase sales, capture customer data and conduct market research, amongst other applications.
Ultimately, with a missed call text back feature, businesses can efficiently manage customer inquiries while enjoying the flexibility and scalability of a digital solution. It's an ideal technology for businesses looking to enhance their customer service and boost customer satisfaction.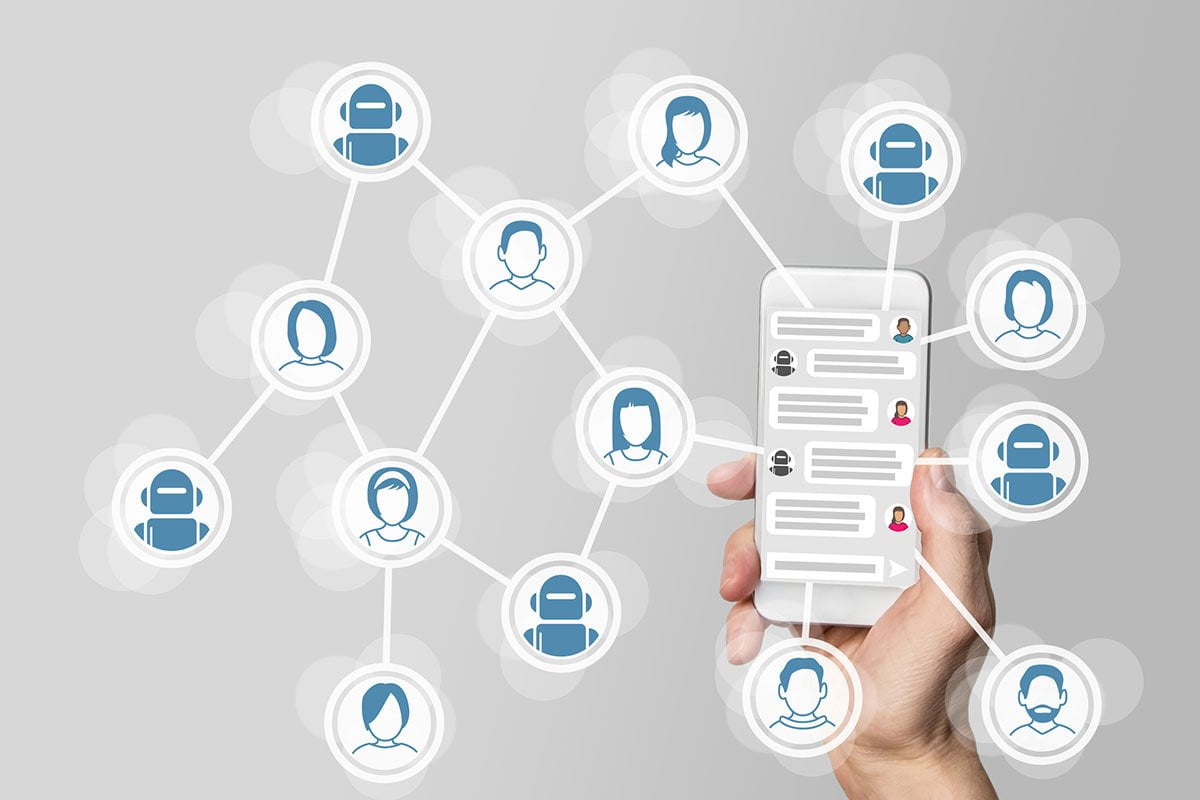 How Missed Call Text Back Feature Helps Enhance Customer Service for Businesses
A missed call text back feature can help service businesses keep customers engaged and provide them with better customer service experiences. This feature works by allowing customers to place a "missed call" to a business's number and receive a text message in response. Not only does this make it simpler for customers to contact a business, but its other benefits have the potential to enhance customer service for service businesses.
The first advantage of using this feature is that it allows businesses to respond to customers quickly and efficiently. Delivering fast customer service not only builds trust, but strengthens customer relationships and keeps customers happy. Furthermore, missed call text back feature reduces the need for customers to have to wait on the phone to speak with a representative, giving them a more convenient way to reach out to businesses.
Another benefit of implementing this feature is that it can help businesses automate processes and free up their team members' valuable time. By responding to customers' queries via text automatically, businesses are able to reduce the amount of manual labor required and devote more resources to higher-value tasks, such as creating new products or growing the business.
Finally, this feature can help increase sales and conversions. By automating customer service requests and responding to customers quickly, businesses can ensure they don't miss out on any potential sales opportunities, leading to an increase in conversions and ultimate success for service businesses.
The potential of a missed call text back feature to significantly improve customer service for service businesses by providing faster responses, reducing manual labor, and increasing sales and conversions is immense. Utilizing this feature could have a drastic impact on customer satisfaction.
Implementing a Missed Call Text Back Feature for Service Businesses
Are you looking for a way to make your customers' experience more efficient and enjoyable? Consider implementing a missed call text back feature for your service business using our proprietary platform, Go Marketing CRM. With this easy-to-set up feature, you can empower your customers to get in touch with your business quickly and with minimal effort. Not only will this feature boost customer satisfaction, but it can also help increase efficiency while reducing customer service costs.
In today's highly competitive market, businesses must always be looking for ways to improve their customer service operations. By using Go Marketing's CRM platform, you can provide your customers with a simple and convenient way to connect with you, without ever having to pick up the phone. With this platform, customers can easily send a missed call to your business's designated number and receive an automated text back containing information such as business hours, location and contact information. This process can be completed in a matter of seconds, allowing for quick and efficient communication.
Go Marketing's user-friendly CRM platform also makes it easy for businesses to manage and track customer interactions. With its comprehensive analytics system, you can easily monitor customer interactions to gain a better understanding of customer preferences and needs. As an added bonus, Go Marketing offers a range of integrations and customizations so you can tailor the platform to best suit your business's needs and ensure a consistent customer experience.
By taking advantage of the missed call text back feature offered through Go Marketing's CRM platform, you can provide your customers with an efficient and convenient way of connecting with you. Go Marketing offers an easy and efficient way for customers to get in touch with you through their CRM platform's missed call text back feature. Take advantage of this great tool and stay connected with your customers.
Optimizing Customer Service with the Missed Call Text Back Feature
When it comes to customer service, businesses must always strive to keep up with the times. This can often mean giving customers a range of options to get in touch and have their needs met. The missed call text back feature is one tool that can help businesses provide better customer service and streamline their operations at the same time. This article will look at what this feature is, how it can benefit service-based businesses, and best practices for using it effectively.
The missed call text back feature provides a simple way for customers to get in touch with a business without having to go through a long phone call or lengthy customer service process. By providing customers with the ability to simply send a text message after calling with a missed call, businesses can ensure faster response times and an overall better customer service experience.
When it comes to service-based businesses, the missed call text back feature can be particularly useful. By allowing customers to quickly and easily reach out for help or make requests, it can help streamline their operations and reduce turnaround times. This can ultimately help businesses save valuable time, as well as money, that would otherwise be spent on manpower.
To make the most of the missed call text back feature, service-based businesses should implement a few best practices. First, businesses should ensure that they have integrated the feature into their existing customer service processes. This should allow customers to access the feature quickly and efficiently, without having to go through additional steps. Additionally, businesses should also have trained customer service representatives available to respond to missed calls and texts promptly and professionally.
Businesses must ensure they stay on top of listening to what their customers have to say in order to gain valuable insights that could improve their offerings. Collecting feedback from their customers can give businesses a deeper understanding of their market.
How Missed Call Text Back Feature Can Enhance Your Business Service
Are you struggling with customer calls and uncertain how to handle callbacks? Newman Web Solutions has the answer – the missed call text back feature! Missing a customer call is not an option, but with the help of our automated platform, you can manage the above situation conveniently.
The missed call text back feature ensures that no customer is left hanging or unattended. It enables customers to contact you by giving a missed call and getting an automated immediate response reflecting your business's professionalism and efficiency. By leveraging this feature, you can provide quick and consistent customer service, saving you both time and money.
If you are wondering how to get started with missed call text back services for your business, look no further than Newman Web Solutions Agency. We understand the importance of time and cost savings for businesses and have designed our automation platform accordingly. Contact our Atlanta marketing team and discover the smart automation features we offer and find out more about how you can use them to better serve your customers.