Are you a roofing business looking to skyrocket your success? With local SEO for roofing companies, you could see your roofing business reach the roof of success! In this blog, we'll discuss why local SEO is key for roofing companies, as well as how to make the most of it to achieve maximum success. Take your roofing business to the next level and maximize your success with the help of local SEO!
Stay on Top: Why Local SEO Matters for Roofing Companies!
Understanding the Basics of Local SEO for Roofing Companies
When it comes to local SEO for roofing companies, it's important to understand the basics of local SEO and geo-targeting. Local SEO is a form of digital marketing that focuses on ensuring that potential customers in close geographical proximity are able to access your website and services through local listings, organic rankings, and other search techniques. This means that when someone is looking for a roofing company in their area, they are much more likely to find your business due to the use of local search engine optimization, or "Local SEO".
On a very basic level, local SEO involves creating content that is optimized for a specific city, region, or local area. This content can include keywords, descriptions, and titles that accurately reflect the services or products being offered, as well as relevant local events, news, and other information. The goal of local SEO is to ensure that a roofing company is seen as the go-to source for roof services in their local area. In order for local SEO to be effective, roofers need to make sure to include location-specific keywords in their content and titles.
This could be something like "roofing services in [city]" or "roof repair [city]". Additionally, roofers should be aware of the latest local trends and events within the roofing industry, including any updates on building codes, permitting regulations, and other relevant topics. By keeping up with these changes, roofers can ensure that their content is as up-to-date and accurate as possible.
Local SEO is one of the most effective ways to grow a roofing business. By optimizing your website and online presence for local search, you can reach more customers and grow your business.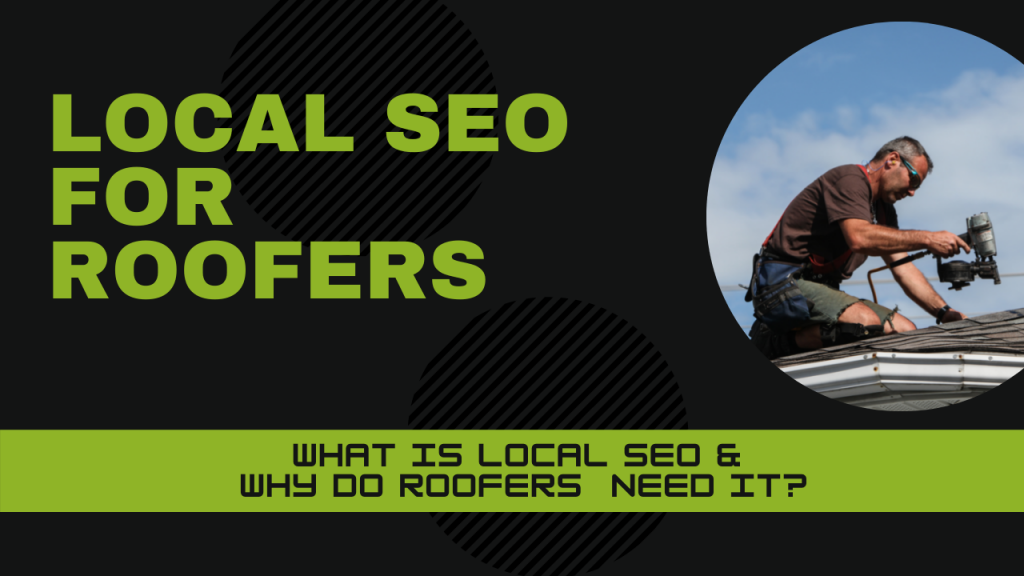 Maximize Your Roofing Company's Visibility with Local SEO
Local SEO for roofing companies is an important tool for business owners seeking maximum visibility in the local market. With the help of local SEO, roofers can ensure that their businesses appear front and center in front of potential customers in the local area. Here are some of the key benefits of local SEO for roofers:
Increase Visibility: By optimizing a roofer's website and other online duties to align with local SEO best practices, roofers can ensure that their business appears at the top of local search engine result pages (SERPs) on Google Maps. This can help bring more visibility to your roofing business and ensure that you're standing out from the competition.
Drive Quality Traffic: Quality traffic consists of local customers who are actively looking for roofing services in their area. Utilizing local SEO strategies can ensure that a roofer's website is appearing in front of the right people. As an added bonus, local traffic is more likely to convert since potential customers are already close to the services they seek.
Boost Social Engagement: Local SEO can also help improve a roofing business's social engagement, by helping them to target potential customers in their local area. Roofers can use local SEO to increase their presence in local directories, review sites, social media, and more. Doing so will lead to increased visibility and engagement from local customers.
Local SEO services are invaluable for roofers looking to take their businesses to the next level. Investing in local SEO can drive more qualified leads to your roofing business, leading to higher conversions and more success.
Creating a Local SEO Plan for Roofing Companies: Leveraging the Value of Hyper-Local Visibility
When it comes to marketing services, local SEO can be a powerful tool for roofing companies. Local SEO enables roofers to be easily found online and reach a larger audience in their areas. It helps to create hyper-local visibility, drive traffic to their websites, and boost overall brand recognition for their services. An effective local SEO plan can help roofing companies get their message heard, attract potential leads and customers, and stay ahead of their competition.
By optimizing for local SEO, roofing companies can ensure their website is appearing in search results for relevant keywords and phrases, so that potential customers can find them on all major search engines. This involves researching and implementing targeted keywords, creating content around those keywords, and optimizing a range of on-page elements such as page titles, descriptions, and URLs. Local SEO also entails optimizing off-page elements such as citations and reviews, as well as leveraging local directories to help increase the website's visibility.
It's important to remember that local SEO isn't a "set-it-and-forget-it" strategy and requires ongoing maintenance and optimization. By regularly monitoring and adjusting the various elements of their local SEO plan, roofing companies can ensure they remain competitive in their local markets and continue to have an impact on the bottom line.
Why Optimizing On-Site Content Matters for Local SEO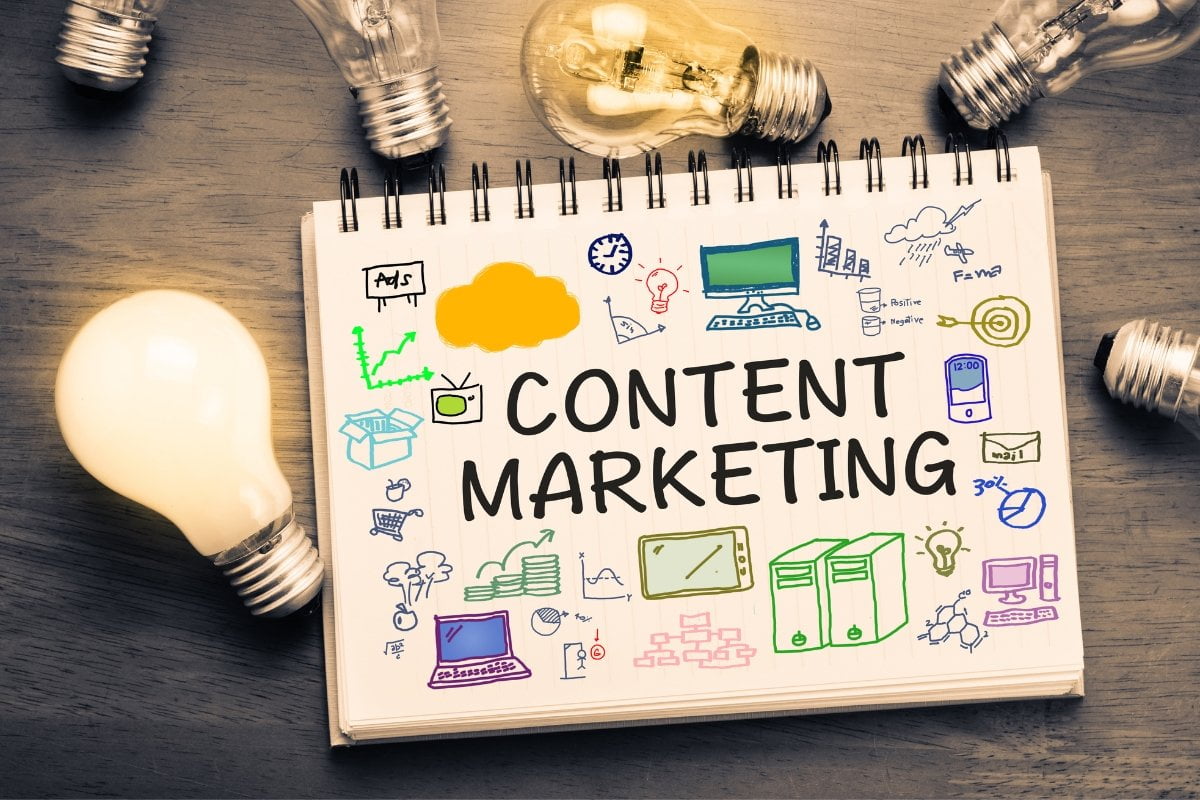 As a roofing company, it's essential to establish your business as an authority in the local market. One of the most effective tactics for doing this is through optimizing your on-site content and leveraging local SEO to attract potential clients looking for roofing services in your area.
When it comes to local SEO, there are certain elements you can use to boost your website's visibility among customers in the local region. This includes optimizing the content to include local keywords and phrases, using geographic location names within the content, and building links from other websites in your area.
Optimizing on-site content for local SEO lets search engines like Google quickly identify that your business serves a specific geographic area. This will help your roofing company rank higher in local search results, leading to more customers who are likely from the same local area. It also shows your current and potential customers that your roofing business is part of the local community, showcasing your location, staff, and other important information or services you're offering.
Overall, optimizing on-site content for local SEO can be a powerful tool to help your roofing business stand out among the competition in your local market. Keeping the content fresh and up to date with current news and events related to the industry and area will also improve your chances of attracting more potential customers in the local region.
Optimizing Off-Site Content for Local SEO
As a roofing company, optimizing your off-site content for local SEO can be an incredibly effective way to drive more traffic to your website and get more leads. Local SEO is the practice of optimizing your website, content, and other digital assets to be more visible in local organic search results.
By focusing on local SEO strategies such as directory listings, local citation building, and content marketing, you can ensure that potential customers in your area have access to your business. Through this, you'll be able to successfully increase your visibility and get more leads, which can result in more work and revenue for your roofing company.
The Power of Local Listings and Citations in SEO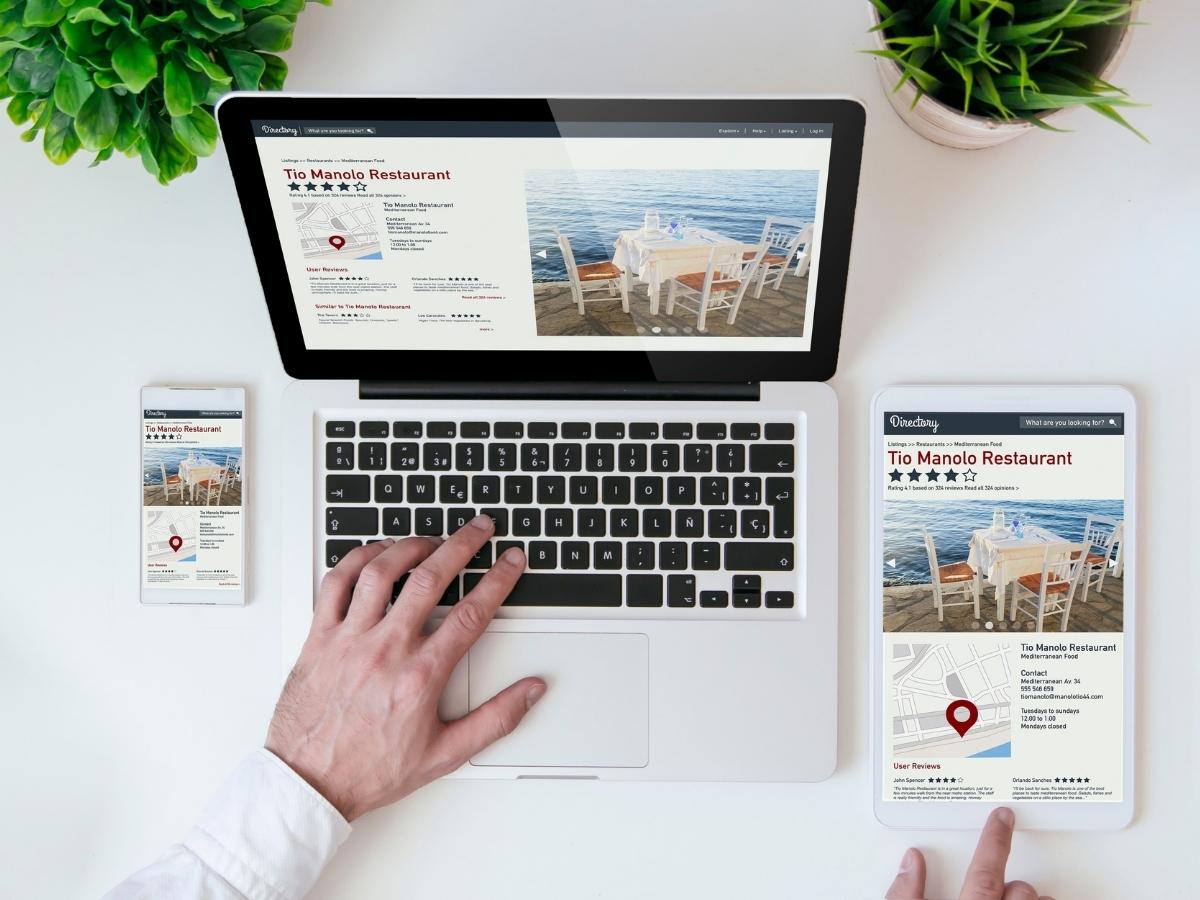 Having a successful roofing business requires more than just providing top-notch services – it requires effective roofer marketing as well. In today's world, digital marketing is key, and one of the most important aspects of this is having a well-rounded search engine optimization (SEO) strategy. Local SEO is especially important for roofers, as it allows them to target customers in their local area and gain visibility over their competitors.
One of the best ways to optimize your local SEO is by utilizing local listings and citations. Local listings are simple websites where customers can easily find information about your business including contact information, hours of operation, what services you offer, and more. Citations are similar, but they specifically refer to mentions of your business on other websites. Both of these are essential to improving your website's ranking on search engine result pages (SERPs).
Local listings and citations help search engines better understand your business and the services you offer, which can help make sure that your business appears in relevant local searches. They also make it easier for potential customers to find you–increasing your click-through rate and giving you an edge over your competitors.
By taking advantage of local listings and citations, roofers can increase their visibility with search engines and establish themselves as a reliable source of roofing services in their local area. Investing time and resources into creating effective local listings and citation strategies can be extremely beneficial to a roofing business.
Maximizing Your Roofing Company's Local SEO
Every roofing company wants to be found online by potential customers, and local SEO can be the key to achieving that goal. Local SEO puts your roofing company in front of those who are searching for you in your local area, allowing you to get more high-quality leads. However, it's important to make sure you track your performance so that you can make informed decisions and continue to improve your local SEO efforts. That's what we'll discuss here: how to track your local SEO performance.
Tracking your local SEO performance is a vital part of maximizing its effectiveness. This involves regularly monitoring changes in rankings and organic search visibility, as well as understanding how external changes to your site are affecting your SEO performance. It also includes measuring how your organic traffic is responding to any changes, such as improved usability or new content. With this information, you can make informed decisions about how to optimize further and get the most out of your local SEO efforts.
By tracking your local SEO performance, you'll be able to quickly identify any areas that need attention. This could be as simple as using a local SEO checklist to improve keyword optimization, or as technical as changing site architecture. Whatever it is, it's essential to take action and implement the necessary changes in order to ensure your website remains visible to local customers.
Finally, tracking your local SEO performance will give you an insight into what's working and what needs to be improved. This will help you focus your attention on the areas that need it most and make the necessary changes to maximize your local SEO efforts.
By tracking your local SEO performance, you can gain insight into many important benefits including increased search engine visibility, improved website performance, and better customer engagement.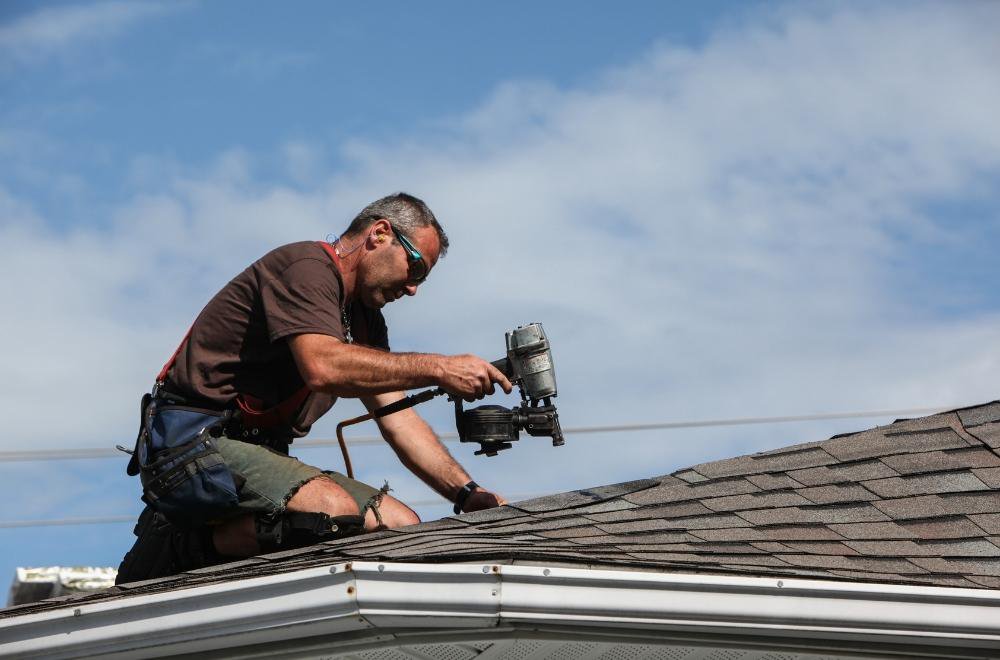 Get Expert Guidance For Your Local SEO Needs
Don't Let Your Atlanta Roofing Business Get Left Behind – Schedule a Free SEO Strategy Session. We specialize in helping businesses like yours stay ahead of the local SEO curve and ensure they're not missing out on potential leads. By taking advantage of our free strategy session, you'll gain insight into what needs to be done to make sure your roofers' website is optimized for local SEO and enjoying high organic search engine rankings. Our experienced SEO consultants will provide you with a comprehensive and customized strategy tailored to fit the specific needs of your Atlanta roofing company.
Don't hesitate. Contact our Atlanta SEO company today and start optimizing your roofing business' online visibility. With our help, you can be sure that your website and roofers' services will be seen by local customers and remain ahead of the competition.