Have you ever wanted to be at the very top of the local search engine results page? You're not alone! The reality is, most businesses large and small have a desire to be in the coveted "Google 3 Pack" – the three local businesses that appear in a local search query, just below the map.
It's no secret that appearing in that 3 Pack is important for driving more local customers to your business. But the real challenge is getting there, and then staying there. That's why today, we're going to go through a comprehensive guide about how to beat the Google 3 Pack and achieve Local Maps SEO success. Let's get started!
Introduction to the Google 3 Pack: Reap SEO Benefits with Local Business Listings
If you are a local business looking to boost your search engine optimization (SEO) game, you know the importance of appearing in the coveted local 3-pack on Google Maps. This top-tier listing gives small businesses the chance to stand above the competition and gain invaluable visibility among potential customers. Understanding how to navigate the features of the local 3-pack and maximize its benefits is essential for any business looking to increase their online presence.
The local 3-pack, also known as the "local pack" or "snack pack", is the collection of three local business listings that appear prominently at the top of a Google search results page for any location-based query. These results are considered highly trustworthy by Google and enable businesses to showcase their vital information—including address, contact information and reviews—in a visible and efficient way. As a result, ranking in the local 3-pack yields significant SEO benefits for businesses of all sizes.
By optimizing your website content and building citations from trusted sources, businesses can increase their chances of appearing in the local 3-pack and gain a meaningful advantage over the competition. With specialized knowledge and experienced strategizing, businesses can take full advantage of the local 3-pack and benefit from increased visibility and customer engagement.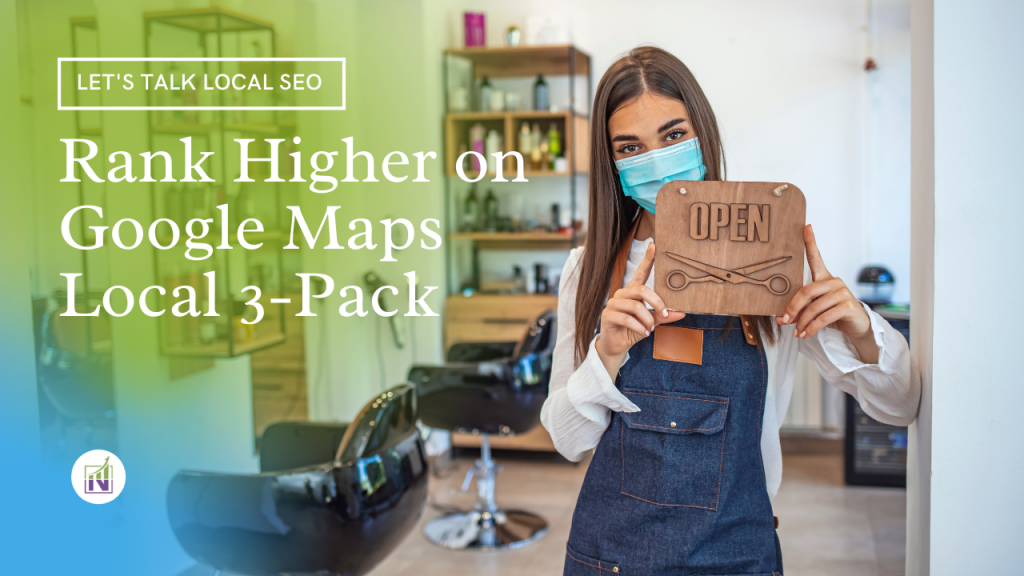 What is Local Maps SEO?
When it comes to local search engine optimization (SEO), there is one tool that can help businesses stand out from the competition: Google Maps 3-Pack. The 3-Pack, which is Google's feature that displays a list of three local businesses based on a user's search query, can significantly increase the visibility of a business amongst potential customers.
By optimizing the content of your Google My Business profile, as well as your website content and other digital marketing channels, local businesses can improve their chances of appearing in the Maps 3-Pack. By utilizing Google Maps SEO, businesses can be sure that they are taking advantage of the most effective way of improving their local search visibility and, ultimately, gaining more customers.
Figuring Out the Google Maps 3-Pack: Uncovering the Secret Algorithm Behind Local SEO
Gaining visibility in local search results has become increasingly important as consumers are relying more heavily on online resources than ever before. This is why local businesses need to pay attention to how Google decides which businesses should be featured in its Local 3-Pack results and how they can increase their chances of appearing in it. But with Google's algorithm constantly changing, it can be hard to decode exactly how they are choosing which business to feature. That is why we are here to break down the secret algorithm behind local SEO.
Through careful research and by studying the effects of various factors in ranking, we have uncovered the key components that decide who makes it onto the 3-Pack. Keep reading to discover the full breakdown of what makes these results so influential and how you can increase your chances of appearing in them.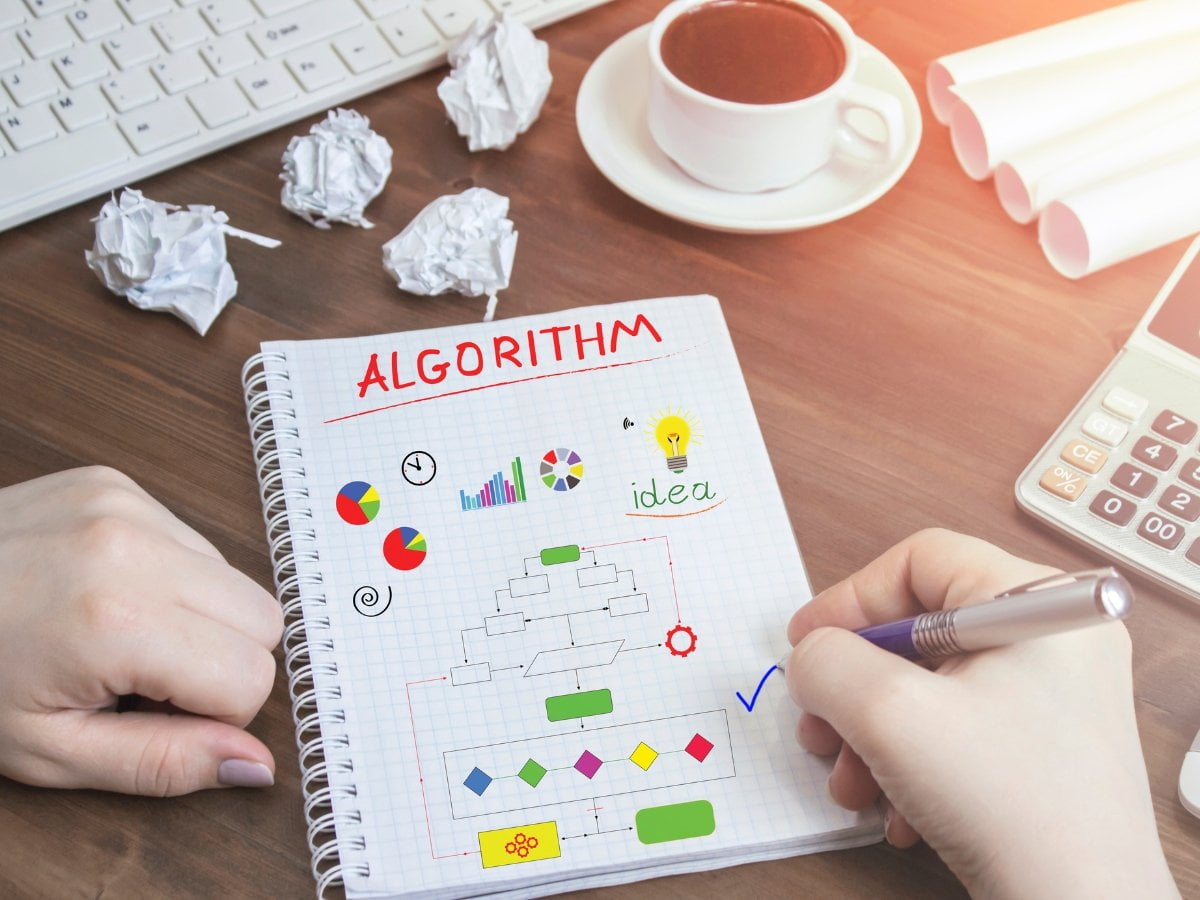 Maximizing Your Local Search Presence With the Google Maps Local 3-Pack
The Google Maps Local 3-Pack is an essential tool for businesses looking to maximize their local search presence on Google. By using google My Business (GMB) Listings, businesses can be easily found and accurately represented. With the Local 3-Pack, businesses can be at the top of local searches and appear prominently on search engine results pages (SERPs).
Creating and managing your GMB listing is key for optimizing local visibility. A comprehensive listing should include all relevant address, contact and business details. Additionally, up-to-date information, such as opening hours, contact information and service offerings, is necessary to ensure prospective customers have the necessary details about your business. Also, providing appealing visuals like credible photos of your business will enhance the attractiveness of your profile.
By keeping your GMB Listing frequently updated and optimized, businesses will be well on their way to gaining prominence in the Google Maps Local 3-Pack. With the ever-increasing competition among local businesses, it is essential to stand out in order to succeed. With a comprehensive and properly managed GMB listing, businesses will have an advantage in the local search market.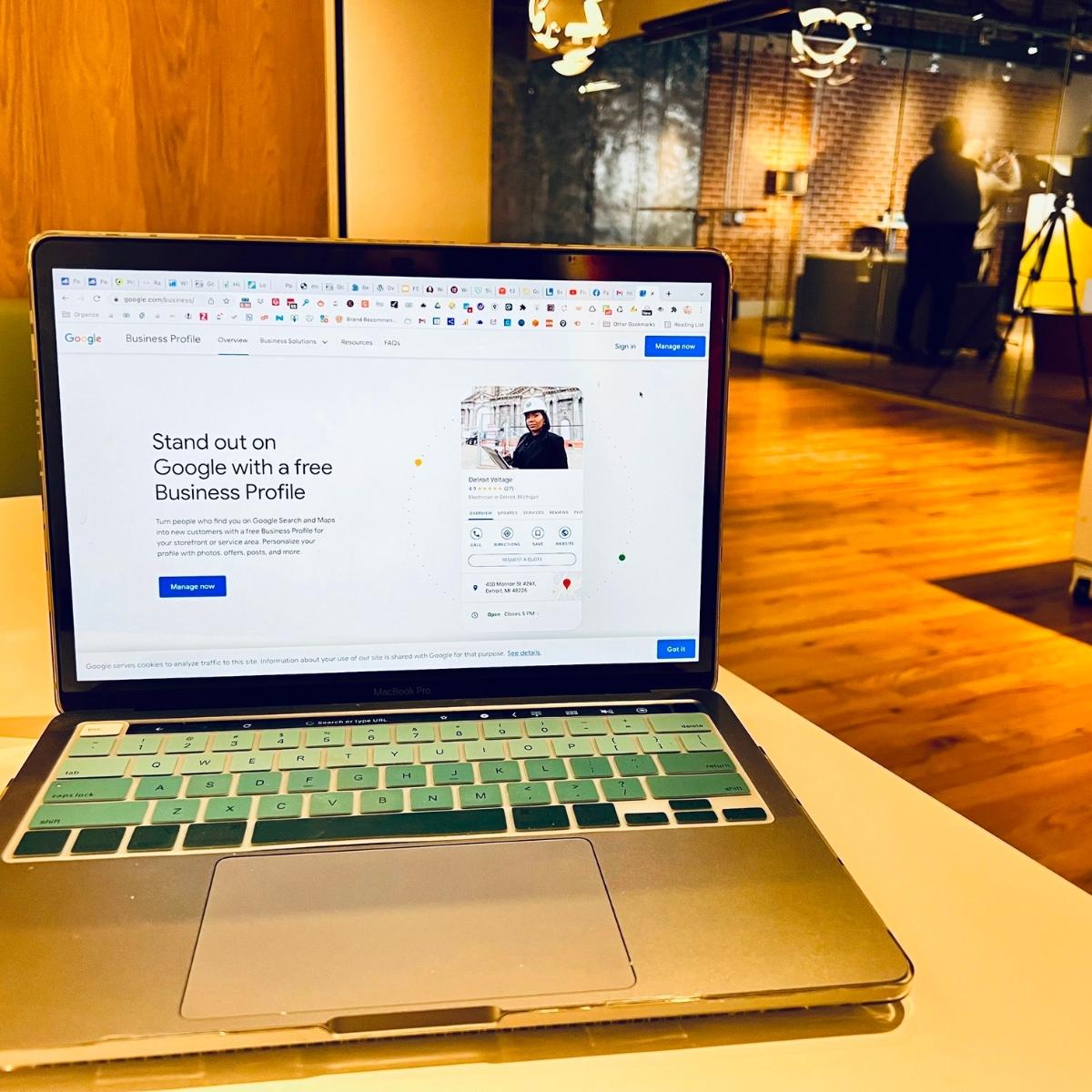 Unlocking the Power of Citations for Google Maps Local 3-Pack SEO
Are you looking to make your business stand out on Google Maps? Look no further than citations! A citation is simply a mention of your business's name, address, and phone number (NAP) on any website. Though they may not seem like it, citations can have a powerful effect when it comes to optimizing your business's Google Maps results. With the right strategy, it's possible to rank in the coveted Local 3-Pack with only citations – no website needed!
The logic behind ranking on Google Maps through citations is fairly simple: The more times your business's NAP is mentioned across the web, the more it demonstrates to Google that users are talking about it. Therefore, having your NAP mentioned on many websites and other online resources not only helps with your overall online visibility, but can also help boost your business to the top of the Google Maps Local 3-Pack and make sure your business stands out from the competition.
Creating citations for your business and optimizing them for SEO requires some attention to detail. A few important factors to consider include making sure the NAP information is consistent; always including your location data in the citation; using relevant, high-quality websites to create citations on; and ensuring the anchor text used to cite your business is SEO-friendly.
Though it may sound like a time-consuming process, citations can be one of the most effective ways to break into the Local 3-Pack on Google Maps. With dedication and an effective citation strategy, you too can leverage the power of citations for SEO and watch your business reach new heights!
Optimizing Your Listing With NAP Data
In the world of digital marketing, optimizing your business listing in the Google Maps Local 3-Pack is essential to reaching more customers online. Navigating the search engine optimization (SEO) landscape can be tricky, but by understanding the basics of NAP data, you can make sure your business appears front and center in one of the most important search engine results pages available.
NAP stands for Name, Address, and Phone Number, which are the core pieces of information businesses provide in order to appear in the local 3-pack. Having accurate and consistent NAP data across all online business listings is key to success in SEO. By ensuring your NAP data is consistent across all websites and directories, you'll boost your chances of appearing in the 3-pack.
When it comes to creating NAP data, there are a few key points to keep in mind:
Make sure you use the same name for your business across all listings
Include a complete address for your business – include the street, city, state and zip code
List your phone number in a standard format, including the area code
Finally, be sure to link back to your business website from each of your listings. This will not only help potential customers find more information about your business, but it will also contribute to your SEO ranking.
By following these simple SEO tips, you can optimize your business listings to appear in the Google Maps Local 3-Pack. Doing so ensures that more potential customers are aware of your business's name, address, and phone number, giving you a leg up on the competition.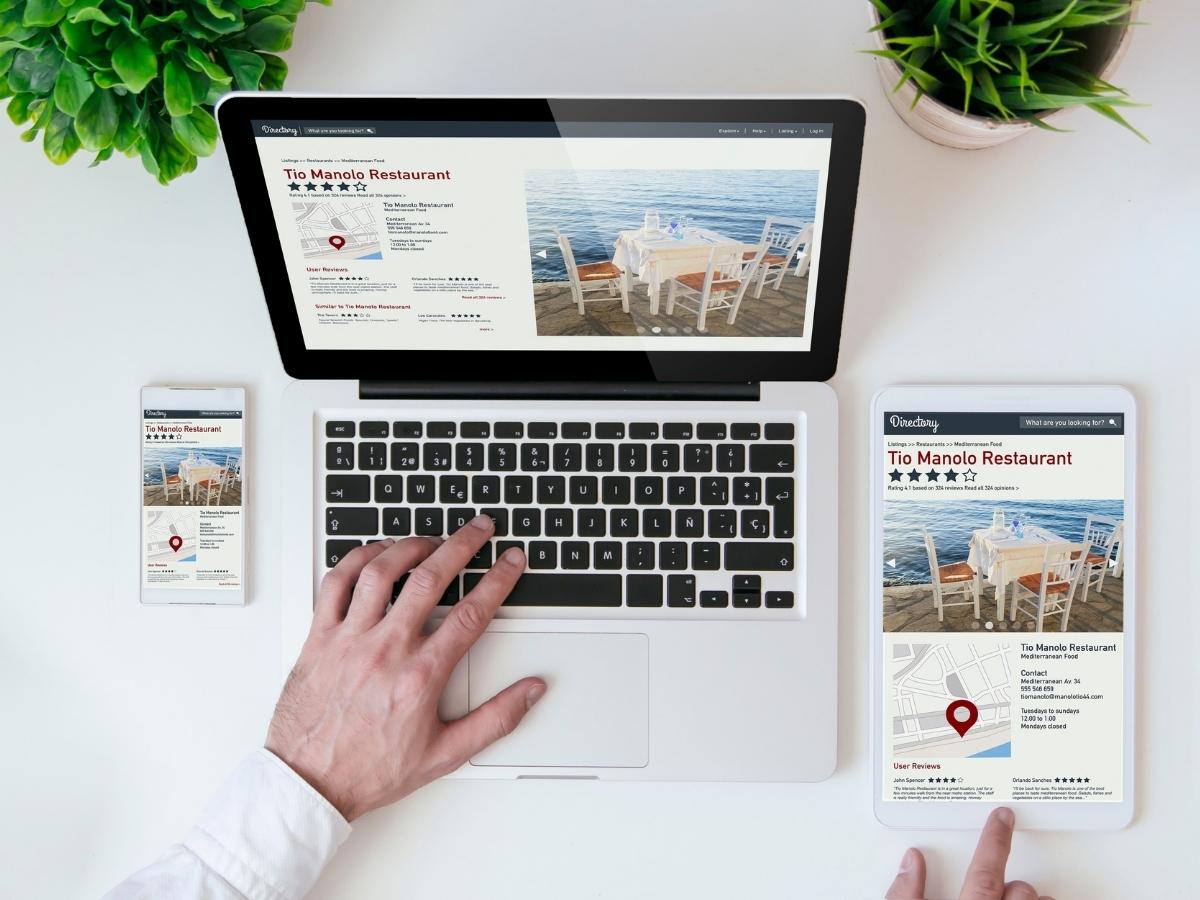 Optimize Local Signals and Boost Rankings
Google's local 3-pack is a feature that provides users with local businesses and GMB services in their area. It has become an increasingly important part of local SEO, as it allows businesses to gain visibility in local search results and thus reach more potential customers. Additionally, being included in the local 3-pack can lead to increased website traffic and higher conversion rates.
As such, optimizing your business's local signals should be a priority if you want to appear in the Google Maps local 3-pack. This can be done through a variety of tactics, including creating and maintaining a Google My Business listing, actively managing online customer reviews, and targeting local keywords within your content and SEO efforts. Each of these strategies helps to boost your business's local search rankings, resulting in a higher spot within the 3-pack and subsequent increased web traffic and conversions.
When it comes to ranking in the Google Maps local 3-pack, optimizing your local signals is essential for success. With the right strategies, you can start boosting your rankings and increasing your customer base's reach in no time.
Link Building and Site Structure
Do you want to reach the top of the Google local 3-pack rankings? The success of your website's visibility within the local search results will depend on two key components – link building and site structure.
When it comes to link building, it's not just about how many links you have, it's also about the quality of the links. The best way to ensure that your links are of high quality is to build relationships with other local businesses. Reaching out and connecting to fellow business owners in your area who may be in need of similar services or products can help to boost your SEO rankings and increase your chances of appearing in the Google local 3-pack search results.
Apart from link building, the structure of your website is also vital for SEO purposes. Make sure you create an easily navigable page structure with clear headings and subheadings. This allows search engine bots and crawlers to quickly scan and index the most important information on your website. Additionally, you can optimize the content on each page by including keywords relevant to your business and services.
By leveraging the power of link building and site structure, you can put yourself in the best position to rank higher in the Google local 3-pack listings and reap the rewards from greater online visibility.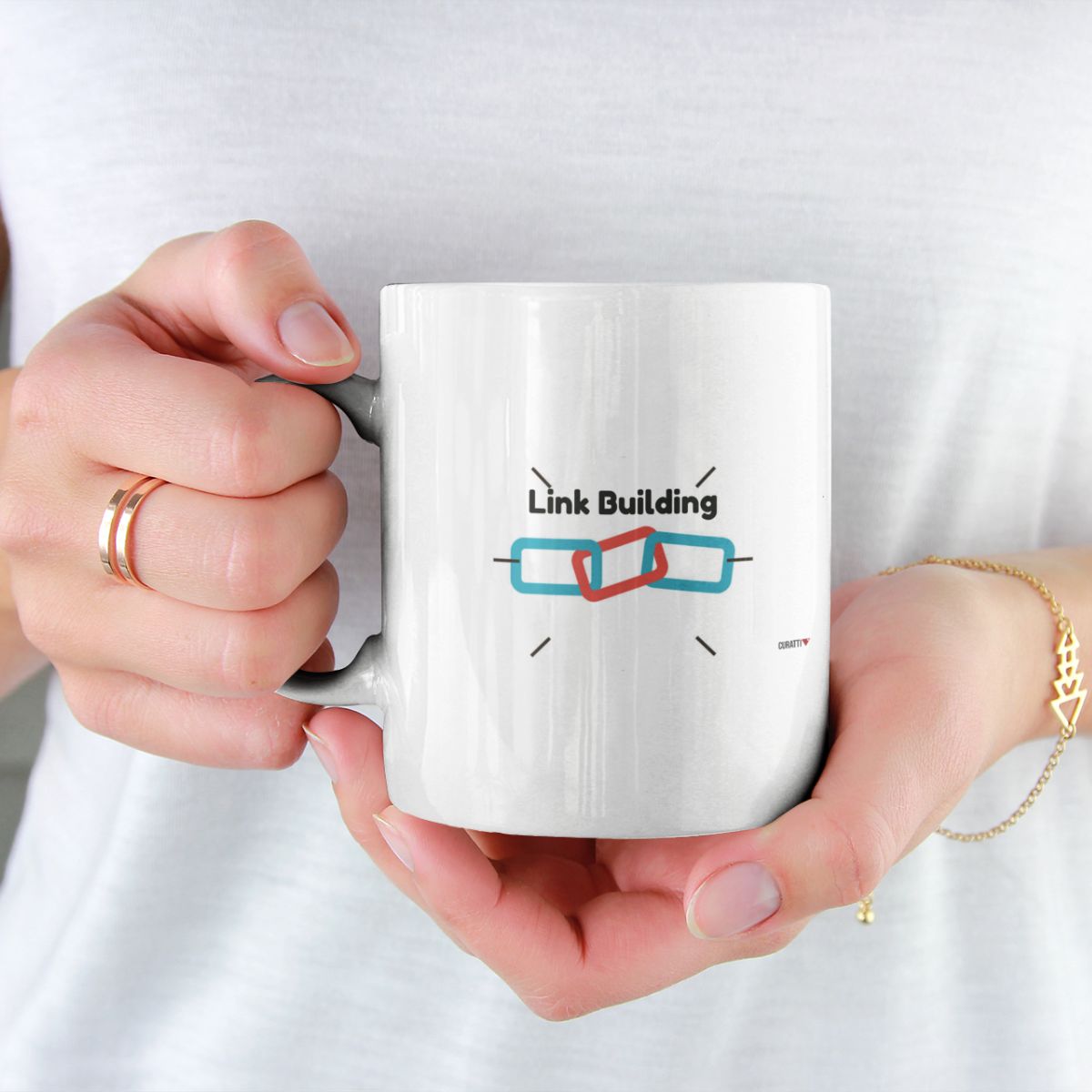 Optimizing On-Page SEO for Maximum Results in the Google Maps Local 3-Pack
With the rise of mobile search and voice search, local SEO has become an integral part of every digital marketing strategy. As local searches continue to grow, it's important to stay on top of the latest developments in local search and make sure your business stands out in the Google Maps Local 3-Pack.
The Google Maps Local 3-Pack is a feature that displays the top three local businesses related to the search query. This section of local search results offers higher visibility than organic search results and can often be seen at the very top of the page. As such, optimizing on-page SEO for the Google Maps Local 3-Pack is essential for getting your business noticed and driving leads.
On-page SEO for local maps focuses on factors such as content optimization, technical optimization, and optimization of the business information (NAP) listed on search engine result pages. Optimizing the website content and technical setup is the most effective way to rank highly in the local maps pack.
Content optimization helps improve search engine's understanding of your business. To create content that will rank in the local 3-pack, focus on differentiating yourself from the competition, as well as providing relevant, optimized content. To get started, create content around topics related to your business and use long-tail keywords to target local searches. Additionally, optimize the headline, URLs, and internal links to further improve SEO.
When it comes to technical optimization, making sure that your website loads quickly and is mobile-optimized is essential. Ensure that all content can be crawled and indexed by the search engine crawlers and that URLs are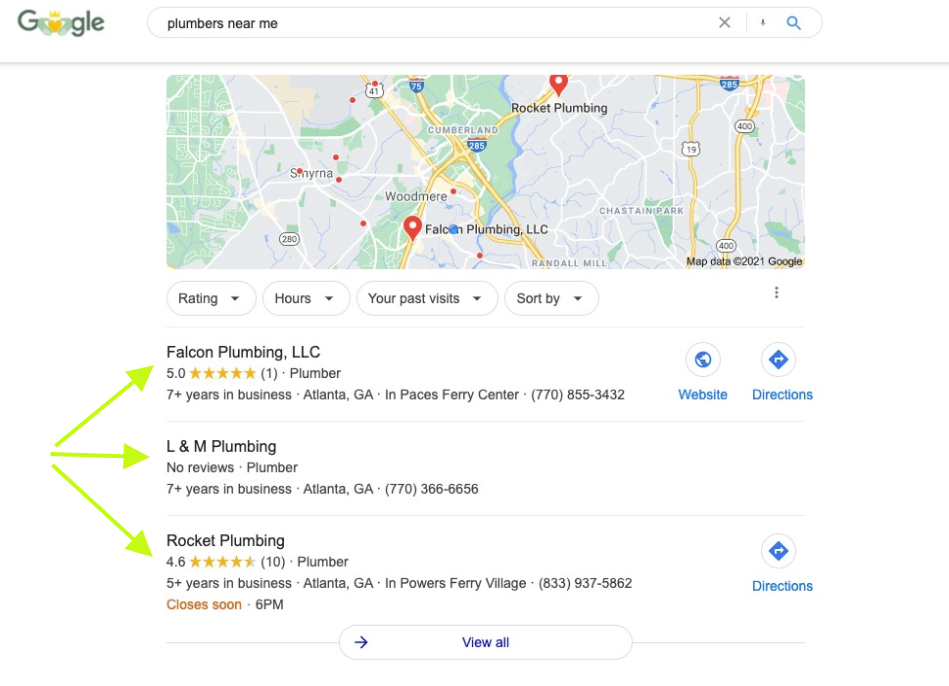 Monitor Reviews for Improved SEO Performance
For businesses looking to maximize their online visibility and organic search engine optimization (SEO) performance, tracking reviews on Google Maps Local 3-Pack is essential. The Google Maps Local 3-Pack is a prime real estate in Google's search engine results pages (SERPs), featuring the three highest-ranking local businesses for a given query. Being featured in the Local 3-Pack can be incredibly beneficial to businesses and has the potential to significantly increase clicks and website traffic.
However, simply having listings within the Local 3-Pack isn't enough. Businesses must be actively monitoring and responding to customer reviews and feedback in order to optimize for growth. Reviews are considered a key factor in improving local SEO performance and influence a business's ranking within the Local 3-Pack. Furthermore, businesses not only benefit from the impact of positive reviews on their reputation, but reviews can be utilized as an important source of fresh keyword-rich content.
By using reviews to boost your SEO performance, businesses can gain a competitive edge in the local market and increase their visibility. By tracking and responding to reviews, businesses can make sure they are optimizing for success and developing an online presence that builds trust with customers. With the right strategies in place, businesses can make sure they are leveraging reviews in order to maximize their SEO potential with Google Maps Local 3-Pack.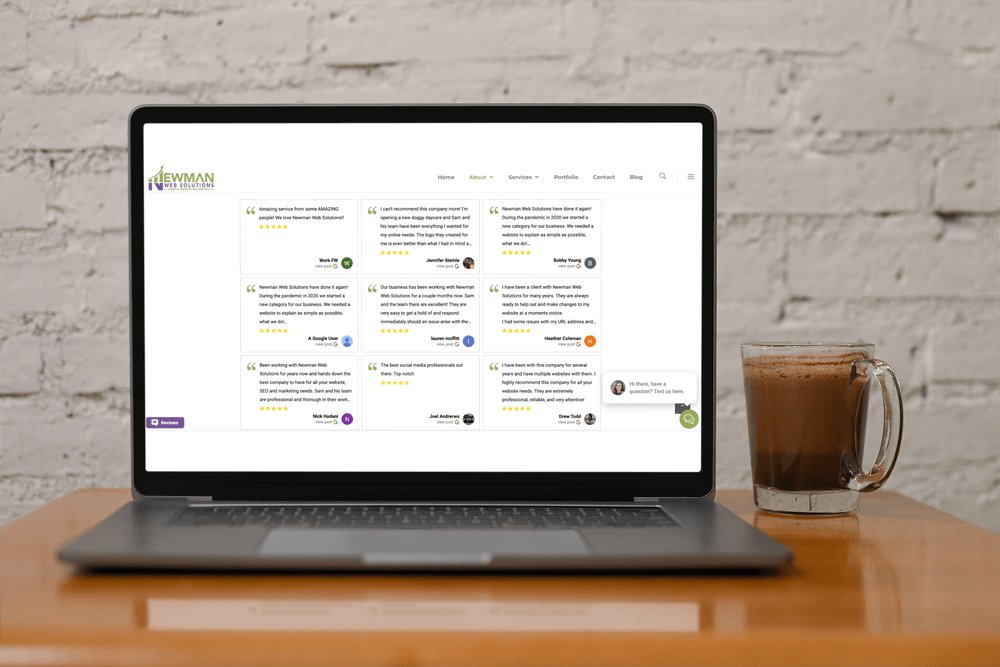 Analyze Your Local Competition
If your business is trying to rank high in Google Maps' Local 3-Pack, you're going to need to know who your local competition is and what kind of strategies they're using. The Local 3-Pack displays the top 3 businesses related to a particular query in the search engine results pages (SERPs). Knowing what the competition is doing can give you an edge over them.
To get an idea of what your competitors are up to, you need to analyze their SEO and web presence. You should consider their website content, keywords, backlinks and other SEO factors. You can also evaluate their social media activity, customer reviews, and other online activity. By gathering information from multiple sources, you can get an overall picture of their SEO performance.
By analyzing your local competition, you can discover valuable insights like their ranking strategies and content that attracts customers. Furthermore, you can use this information to develop more effective tactics for improving your rankings in the Local 3-Pack.
When conducting a competitive analysis, the key is to stay ahead of the competition by researching their moves. This will allow you to continually adjust your own strategies to stay ahead of the game. With a little research, you can gain valuable insights into the secrets of the Local 3-Pack and devise winning strategies to get your business seen at the top.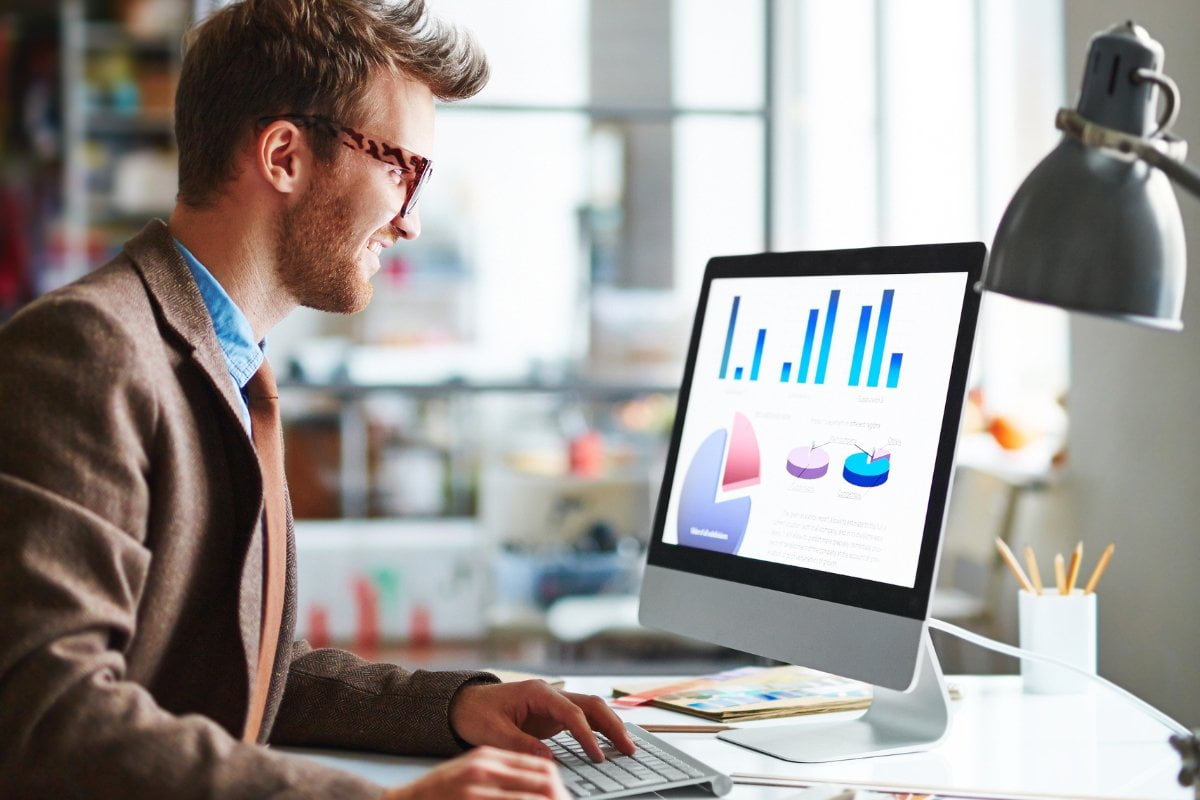 Quality Content Strategy
Mystery Getting your business noticed on Google Maps can be tricky, so having a quality content strategy in place is an essential part of successful Google Local 3-Pack SEO.
Quality content is what fuels search engine optimization (SEO) campaigns, as it helps you to rank higher in the local search results. Quality content also increases visibility and drives traffic to your website from potential customers looking for specific goods and services.
By implementing a content strategy that focuses on keyword optimization, quality content creation, and link building, you can easily climb your way up the ranking ladder and get your business ahead of the competition.
The Google Maps Local 3-Pack SEO is a great way to draw in more customers, build brand awareness, and increase your overall online presence. With the right content strategy, you can ensure that you are getting the most out of your Local 3-Pack SEO efforts and that you are staying ahead of the competition.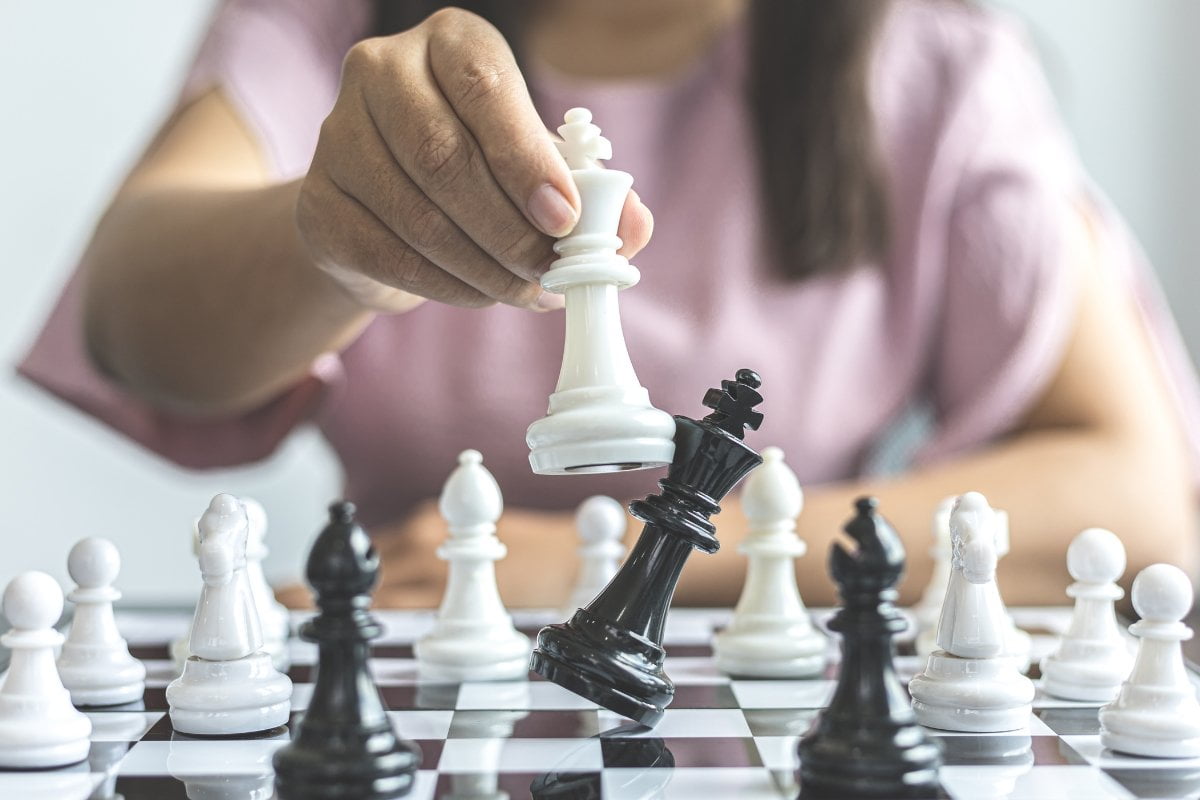 Local SEO Tips to Remain at the Top of the Google 3 Pack
The local 3-pack from Google is a powerful tool for local businesses looking to get seen. With the 3-pack, businesses can appear in the highly visible search results for local customers searching for similar products or services. Although Google's algorithm determines which businesses show up in the 3-pack, there are some things you can do to ensure your business remains at the top. Here are some local SEO tips to remain at the top of the Google 3-pack.
First, make sure your details are accurate and up to date. This means contact information, address, and hours of operation should all be current so potential customers can easily contact or find your business. Additionally, it's important to use the correct categories and optimize your titles and descriptions to draw the right customers. Make sure your descriptions accurately reflect what type of business you are, not just keywords. Also, add images, videos, and include any other relevant information as this will help customers make informed decisions about your business.
Next, gain and maintain good reviews by providing excellent customer service. The more positive reviews you have, the higher your business will rank in the 3-pack. Respond to customer reviews, both positive and negative, promptly, concisely, and professionally. This shows that you value customer feedback and care about their experience.
Finally, stay active on other local listing sites such as Yelp and TripAdvisor. Keeping your business information consistent across all platforms will help establish your business in the 3-pack. Additionally, building trust and improving visibility by engaging with customers on these platforms helps improve your ranking.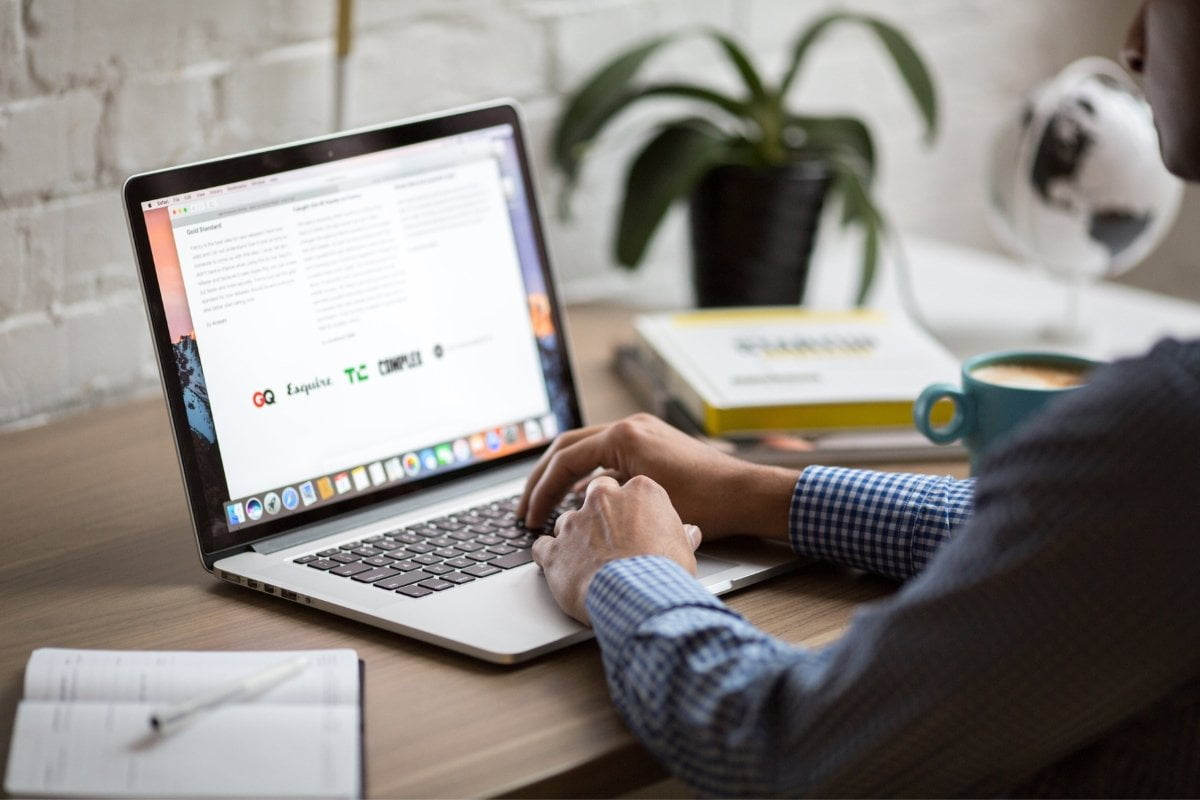 Wrapping Up with Google Maps Local 3-Pack SEO
Good news – you've now got the inside scoop on how to optimize your website for the coveted Google Maps Local 3-Pack. With this knowledge, you can now take advantage of this powerful tool to help ensure your business or organization is visible to potential customers.
Optimizing your website for the Google Maps Local 3-Pack may sound intimidating, but when broken down into simple steps, it's actually not so bad. From researching competition and studying keyword modifiers to updating page titles, meta descriptions, Schema Markup, and more, there are a lot of tactics you can use to help improve your place in the 3-Pack search engine results pages (SERPs). By doing a thorough job of optimizing your website, you can give yourself a much better chance of appearing in the top three local search results on Google.
In the end, it pays to be proactive with Google Maps Local 3-Pack SEO. It may take some time to get everything set up, but it's worth it if it means more visibility and more customers for your business. So go ahead and start taking advantage of the power of the Google Maps Local 3-Pack today.
We've learned about the power of the Google Maps 3-pack and how it impacts local businesses, but what if you're not seeing yourself in the Local 3-pack? If your business is ready to take the next step, contact our Atlanta SEO company for a free strategy session. Our local SEO company is eager to help you boost your local visibility.