It's a brilliant idea to generate leads with advertisements. To improve ranking on Google Local Services Ads, there are certain tasks that need to be done if you are one of the industries that qualify. Setting up Google Local Service Ads can be laborious and time-consuming.
Background checks, individual profiles, and licenses are just a few of the things you'll need to go over. You will also need to respond to several questions from various company stakeholders. It's a lot of work, but it'll undoubtedly help you improve your lead generation once you've got it set up.
If you've previously set up Google Local Service Ads but are seeing results that aren't what you expected, or worse, a significant decline in leads, you need to dig deeper and figure out what's going on.
Are you having trouble figuring out what's wrong and why it's not generating leads? In this article, we'll go over what Google Local Service Ads are, how they work, how to increase your ranking on Google Local Service Ads, and how to troubleshoot typical issues with them.
Google Local Service Ads: What It Is and How It Works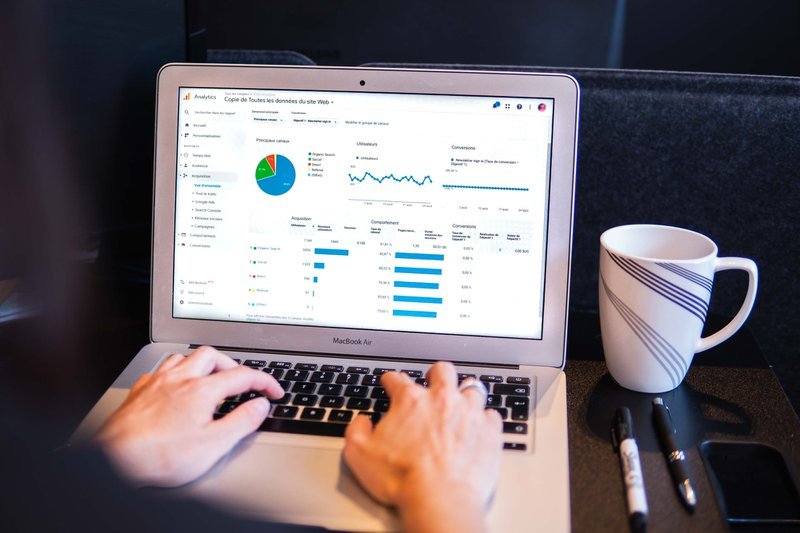 Google Local Service Ads are pay-per-lead advertisements, which means you only pay when a consumer contacts you directly through the ad. It is a way for you to connect with people who use Google to search for products and services in your area. Your ads will appear above organic results and regular Google ads at the top of the search results page.
Your ads will appear on the result page when someone searches on Google for specific products or services that match what you offer. The adverts that are displayed are chosen based on categories rather than keywords. You won't manage where and what your adverts will show. However, because you do not pay per click, this will not be an issue. You will only pay if someone contacts you directly due to your ads.
What and How to Troubleshoot Your Google Local Services Ads?
Below are some of the things in Google Local Service Ads you can check for troubleshooting purposes to help improve your ad performance.
Check Your Profile Status
Checking your Profile Status should be at the top of your checklist, and you should check it first before anything else. You can check whether your profile is enabled or paused by checking its status.
There's also the possibility that you paused it previously for holidays or to cut down lead generation during peak seasons, only to forget to re-enable it.
At the very top of the Profile and Budget page, you may check the status of your profile if it's enabled or not.
Your Ad Schedule Might be Limited
Your ad schedule is another obvious thing to check. Limitations in your ad schedule can cause poor performance. You must make sure that your advertising is running when you will be able to respond to any customer who tries to contact you.
Failure to respond can affect your call responsiveness rate and lead your advertising to rank lower than your competitors.
Your Bids Might be Too Low
If you have a lower bid than your competition, your listing will likely be pushed down even further. You can increase your maximum level per lead bid, but only at a level at which you are comfortable paying.
You can use Maximize Leads, an automated bidding tactic if you don't have time to optimize your bids yourself. It can optimize your bids to acquire as many leads as possible while staying within your weekly budget.
Your Business Requirements are Expired
You may lose your Google Guaranteed Badge if you have expired documents as part of your business requirements. It doesn't necessarily imply you're not eligible for leads; nevertheless, it may bump your listing down the page below your competitors who have the badge.
Your Payment is Declined
You can find the payment page under Google Ads, separate from the GLSA. So, until you go to your Google Ads payment profile, you won't know if your payment for GLSA was declined.
If a payment is unsuccessful, the GLSA now displays a banner notification. However, it could take weeks to appear, and you don't want to waste that much time. As a result, the best approach to check your payment status is to check your payment profile in Google Ads to avoid holding back your performance.
6 Ways to Improve Ranking on Google Local Service Ads
Be Responsive As Much As Possible
Make sure you respond within 5 minutes to customers who try to contact you. It is critical to have a quick response time. You can employ automated systems to ensure that your team is as responsive to your customers as possible.
Ensure a Strategic Service Area
You can open small offices or expand your existing office's service area to strategic locations with a high-density population, which will bring you additional potential leads.
Keep Your Payment Up-to-Date
It is self-evident that if you don't want to encounter any issues caused by overdue or declined payments, make sure that you keep your payments up-to-date all the time. You might as well check your payment profile on Google Ads from time to time.
Get More Reviews
Getting more reviews means there is a lot of engagement in your ads. It can definitely help you improve ranking on Google Local Service Ads (GLSA).
Invest More on Your Budget
Many people plan their budgets to be higher than what Google will spend for their ads. The more money you put into your budget, the higher Google will rank you. The cause of this logic is Google's algorithm, which identifies partners who are more inclined to pay more for their listings.
Build a Comprehensive Profile
You can never go wrong with a comprehensive and complete profile. If Google can determine that your profile is 100 % complete, they will most likely serve your listing. As a result, make sure you fill out every section of your profile.
Improve Ranking on Google Local Services Ads Today!
We hope that all the things mentioned above will give you more ideas on how you can improve your ranking on Google Local Service Ads. If you need help from a professional who has the training and experience with optimization, feel free to contact us! We can work to achieve your goals for your business together.