The digital age has transformed the way law firms do business. With customers increasingly turning to the internet for answers, it is more important than ever for law firms to take advantage of the latest technology and digital marketing techniques. Google Local Service Ads for Lawyers provide a great opportunity for law firms to get their name out there and increase their visibility online.
In this blog, we'll explain what Google Local Service Ads are, how they work, and why they can be a powerful tool for law firms to enhance their online presence and reach more potential customers. Unlocking the power of Google Local Service Ads for law firms is the key to success in the modern age.
Unlocking the Power of Google for Lawyers
Google has been an essential tool for lawyers for years, with research and communications becoming increasingly reliant on its search engine, email, and other services. Now, lawyers can expand the impact of their online presence with Google Local Service Ads, a new way to connect with potential clients.
So, what is Google Local Service Ads? This service is an easy-to-use feature that allows lawyers and other service based industries to advertise their services to local customers by displaying their business information prominently at the top of relevant search results. Through Google Local Service Ads, lawyers can quickly and easily reach potential clients who are looking for their services in their area, increasing their leads and providing a greater opportunity to boost their practice.
The best part? Google's tracking algorithms make it easy to measure the success of the ads and optimize them according to the results. Lawyers can quickly track impressions and clicks to gain insights into how customers are engaging with their ad, as well as use that data to refine their targeting and strategies. Additionally, customers can also rate and review the quality of their experience, giving potential clients more peace of mind when deciding which lawyer to go with.
For any lawyer looking to take advantage of digital marketing, Google Local Service Ads offer a great way to streamline their efforts while also connecting them with potential clients in their area.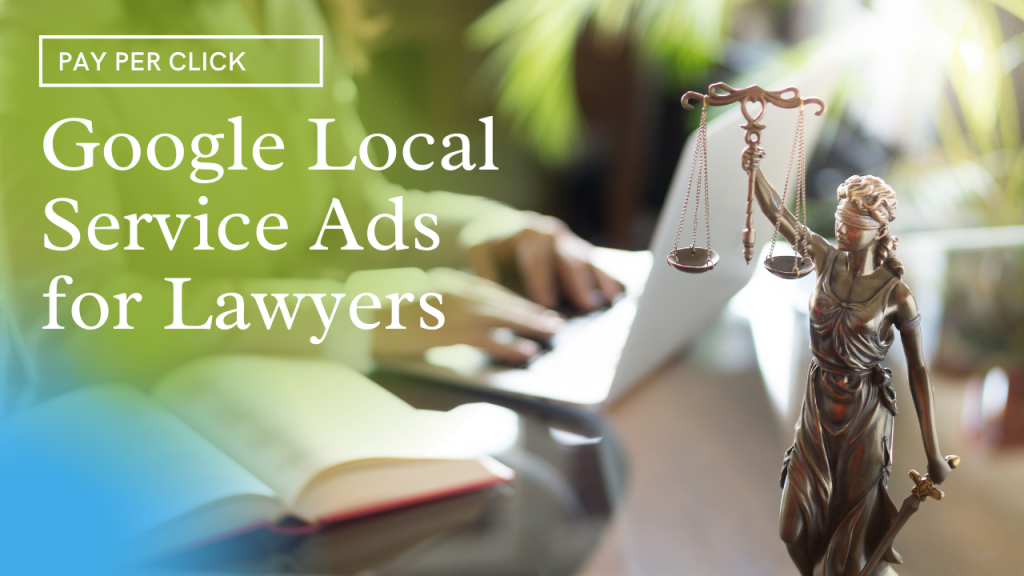 Maximize Your Reach with Google Local Service Ads for Lawyers
Law firms have a unique set of challenges when it comes to marketing and advertising their services. On one hand, they need to make sure they reach their potential clients, but on the other, they need to tread carefully so as not to exceed any ethical requirements or regulations set forth by governing bodies.
Fortunately, Google has created the perfect solution in the form of its Local Service Ads for lawyers. With these ads, law firms can maximize their marketing reach while still abiding by all the necessary guidelines.
Google's Local Service Ads for lawyers provide a number of advantages that make them an excellent choice for legal firms looking to improve their marketing efforts.
Firstly, they allow firms to target local users, so they can focus their spending on potential clients that are in close proximity.
Secondly, since they are powered by Google's algorithm, they can guarantee that the most qualified lawyers are appearing at the top of search results for relevant queries, ensuring clients have the best options to choose from.
Finally, these ads are designed so that law firms only pay when customers use their services, helping to ensure that the advertising budget isn't wasted.
When it comes to marketing, Google Local Service Ads for lawyers offer a great way for law firms to reach their local area and guarantee the best options are displayed at the top of results. With this solution, firms can ensure they are reaching their target audience while adhering to all necessary regulations.
Get Your Law Firm Seen with Google Local Service Ads
Are you a lawyer looking to increase visibility and leads for your law firm? Google Local Service Ads might be the perfect solution. By setting up Google Local Service Ads, you will be able to create a profile that connects consumers to your firm's services in the areas you serve. This guide will show you how to set up Google Local Service Ads so you can start seeing results quickly.
Google Local Service Ads makes it easy to get your law firm noticed by prospective clients. To get started, you'll need to create and customize your profile for your business and services. As part of this process, you'll be asked to provide details about the areas where you serve, the types of services you offer, and the payment methods you accept. You'll also need to link your verified contact information, including a website, phone number, and physical address. Once you've secured your profile and it is active, you'll begin to receive leads from interested customers in your service area.
Next, you'll need to set up your payment details so that you can get paid whenever someone requests your services. With Google Local Service Ads, you can choose to pay by credit card or invoice. After setting up your payment method and budget, you'll be able to start running ads and appearing in search results.
Finally, it is time to view the results of Google Local Service Ads. Utilize the included reporting tools to assess the success of your advertisement campaigns. Monitor lead conversions, observe which leads have received action, and identify keywords that are the most influential. With this data, you can modify your campaigns and guarantee that your ads are performing optimally.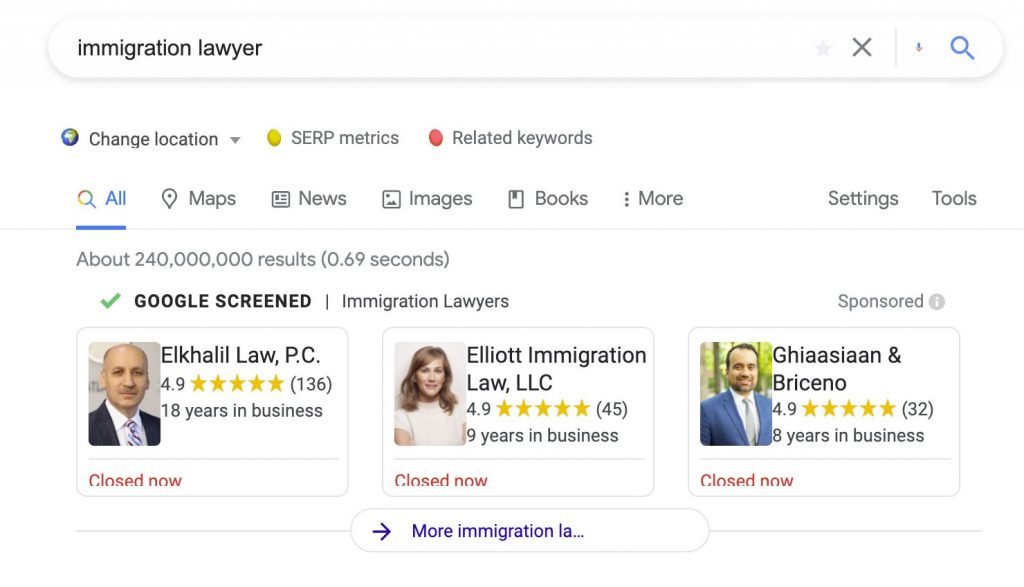 Crafting Effective Google Local Service Ads for Lawyers
As lawyers, having a strong and effective presence on Google is essential for your business growth and development. One of the most powerful tools you can use to attract new clients is Google Local Service Ads (LSAs), which are designed to put your business right at the top of the search results page. In order to maximize your results with LSAs, however, it's important to keep a few best practices in mind.
Creating effective and compelling Google Local Service Ads for lawyers requires a deep understanding of the needs of your target audience and how to use LSAs to communicate value and capture leads. To get started, here are some of the most important best practices to keep in mind:
Put your unique qualities front and center. Don't be afraid to highlight what makes your law firm special – your years of experience, areas of specialization, awards, or other qualifications that you may have – that will help establish your credibility and trustworthiness.
Focus on the benefits to the customer. Use your ad copy to make sure that potential clients understand the advantages they stand to gain by working with you.
Use visuals effectively. Include visuals that draw attention to your ad and help it stand out from the competition.
Make sure to include a call-to-action. Whether it's a link to your website, a button to book an appointment, or a signup for a free consultation, include a clear call-to-action so viewers know how to take the next step.
Applying these proven guidelines for launching efficient Google Local Service Ads for attorneys can help you to garner more success.
Understanding Lawyer Practice Niches through Google Local Service Ads
As a lawyer, having a comprehensive understanding of the various practice niches available to you can be essential for providing the best possible service for your clients. Google Local Service Ads for lawyers can provide invaluable insight into the different areas of law and make it easier than ever before to understand the ever-growing legal landscape.
Google Local Service Ads provide lawyers with a concise overview of the various practice niches available within the law. From corporate law to criminal defense and from family law to human rights, these ads will help you understand where your practice fits within the scope of the current legal market. Furthermore, with the use of the latest technology, these ads will provide relevant information quickly, helping you to remain up-to-date with the latest changes in the legal field.
By making use of Google Local Service Ads for Lawyers, you can gain an in-depth look at the different niches within the field of law. These ads will provide valuable insight into the different options available to you and help you to determine the niche that will best suit your individual practice. With this information at hand, it will become easy to make informed decisions on how to best serve your clients while staying competitive within your chosen field.
Lawyers in these practice areas can now buy local service ads that target particular zip codes and communities. These practice areas are:
Bankruptcy
Contract law
Criminal defense
Disability law
DUI
Estate planning
Business law
Family law
Real estate
Immigration law
Litigation
Intellectual property
Labor law
Malpractice
Personal injury law
Tax law
Traffic law
Whether you are looking to specialize in a certain area of law or are eager to expand your services beyond your current practice, Google Local Service Ads for Lawyers can be an invaluable resource. By taking advantage of this convenient resource, you can ensure that you have the information and understanding needed to remain competitive and provide the highest quality of service for your clients.
Measuring Success from Google Local Service Ads for Lawyers
For lawyers looking to market their services online, Google Local Service Ads provide an effective way to reach potential clients and stand out from the competition. But in order for lawyers to maximize their return on investment, it's important to track and measure the success of their Local Service Ads.
Google's analytics platform provides metrics such as impressions, clicks, calls, and messaging, and this data can be used to determine the success of Local Service Ads. Knowing how to interpret and summarize this data can help lawyers to get a clearer idea of how their ads are performing and whether they are achieving the desired results.
It's also essential to look beyond just the raw metrics such as impressions, clicks, and calls. Analyzing trends within the data and understanding the actual context of the metrics, such as the geographic location of the target audience, can give lawyers a deeper insight into consumer behavior and the effectiveness of their Local Service Ads.
Ultimately, measuring the success of Local Service Ads requires a combination of raw metrics and insights into consumer behavior. By understanding how to interpret and summarize this data, lawyers can get a clear picture of their advertising effectiveness and make more informed decisions about their future campaigns.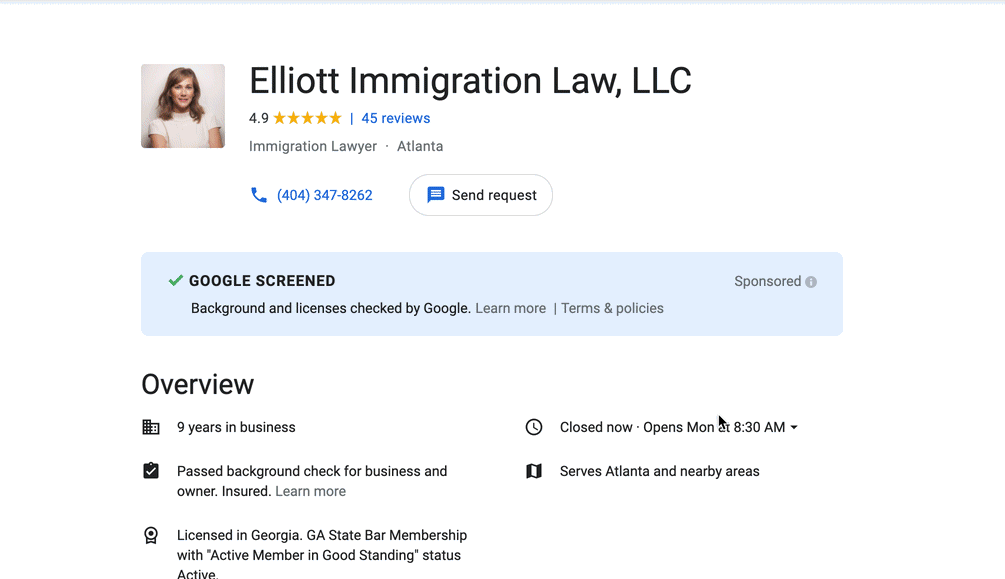 Strategies for Optimizing Your Google Local Service Ads for Lawyers
Google Local Service Ads (LSAs) have revolutionized the way lawyers and other legal professionals market their services, allowing them to reach a wider audience than ever before. But to get the most out of these powerful ads, it's important that they are optimized correctly. Here are some strategies to help you do just that.
First, make sure that you have the right keywords and phrases in your LSAs to target potential customers. Using the right keywords can help your ads stand out and increase your visibility. You should also include your geographical location in your LSAs, as this can help potential customers find you easier and faster.
Second, create attractive, compelling ads that capture attention. Use visuals and strong call-to-action phrases to engage potential customers and make them more likely to contact you. Also, focus on any unique features or services that you provide in order to differentiate yourself from your competitors.
Third, create a clear, easy to understand pricing structure for your LSAs. If your pricing is too confusing, it could discourage potential customers from using your services. Finally, use targeted data to track the performance of your LSAs. This can help you identify areas for improvement and also help you create more effective campaigns in the future.
By following these strategies, you can optimize your LSAs and get the most out of them. With the right approach, you can find new clients and grow your business.
Maximize Your Online Presence with Google Local Service Ads for Lawyers
Are you a lawyer or attorney near Atlanta looking for an effective way to improve your online presence? Look no further than Google Local Service Ads, now available from Newman Web Solutions! We've helped countless clients increase their visibility and expand their client base in no time. And if you're not local to the Atlanta area, that's totally fine too – we can do a virtual meeting over Zoom with you and discuss your options in detail.
Google Local Service Ads is an invaluable tool for local businesses looking to reach more potential clients. With the help of Newman Web Solutions, you can quickly and easily get your practice listed on Google and capitalize on increased visibility for your business. Not only will this help draw in more prospective clients, but it will also boost your SEO performance and help you reach even further.
Local Service Ads are designed to make sure customers can find your business quickly and easily, connecting you with customers who need what you provide. With Google Local Service Ads, you can show off your services better than ever before and ensure that potential clients can find the legal services they need and trust.
At Newman Web Solutions Agency, we specialize in offering Comprehensive Ad Management Services, including Google Local Service Ads, to attorneys in the Atlanta area. Our team of experts has the knowledge and experience to help you get the visibility your business deserves and take full advantage of all the opportunities Google Local Service Ads can provide.
Don't wait – let us help you maximize your online presence and get the recognition your practice needs by signing up for Google Local Service Ads today!