Businesses can use online reviews to boost their profits, but how do you react to those reviews? Read our guide to learn how responding to negative reviews and positive reviews can impact your business as well as what to do if the reviews are fake.
Review marketing is a powerful tool to convince local consumers that your business is the ideal one to meet their needs, but the work doesn't stop there.
It's crucial to reply to those reviews as well. Wondering which types of reviews to reply to and how to reply to them all?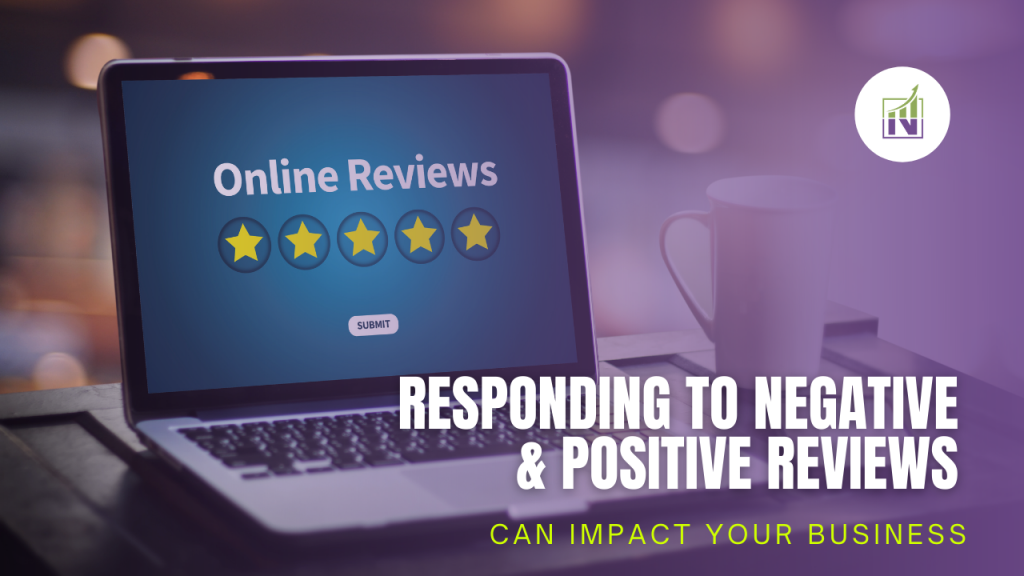 Why You Should Respond to Your Business' Reviews
Your business' review marketing strategy should consist of responding to positive reviews. Responding to positive reviews demonstrates that you care about the customer's experience with your business and that you appreciate them.
Responding to neutral reviews is a great idea because it might be the push a customer needs to give you another shot.
The majority of businesses already understand that responding to negative reviews is critical to repairing the relationship with the customer or demonstrating your dedication to rectifying any issues.
It is essential to remember that consumers expect you to reply to them.
How to Respond to Positive Reviews
Please try to reply to as many positive reviews as you possibly can. Here's how you can achieve it.
Thank your customer and let them know you're glad that they had a great experience with your business.
Do not solely focus on your business, but do take this opportunity to introduce them to new specials or new products and services."
Use keywords. This will make it more likely for the review to show up in search results. Insert relevant keywords and your business's name. "Thanks for choosing Newman Web Solutions! We're glad to hear you loved your newly optimized website and SEO services."
Do not use too many keywords, but do mention your business name and industry once. Putting too many keywords in your response may make your response appear spammy.
This review can be shared on your site and social media pages. (P.S. Our review marketing services can help your local business, too!)
Responding to Neutral Reviews
It's tough to react to a three-star review because one more star would turn a neutral review into a positive one. Anything less and you'll hurt your business's reputation.
Start by thanking the customer for their review. Thanking someone for feedback, regardless of whether it's positive or negative, is a good place to start. Let them know that you value their comments and you use them to improve your business.
Reiterate the positive points of the review. "Thanks so much for your feedback! We're glad you loved your new website."
Explain or apologize for any negatives. "Our processes may take a little longer than you would like because we put a lot of our heart into them!"
Invite them back or you can take the conversation offline. "If you'd like to discuss how we could've made your experience better, please call or email us. We look forward to hearing from you!"
Responding to Negative Reviews?
When someone is critical of your business, you may want to scream. After all, you spent years building your brand and hope people would enjoy it.
Whatever the negative review may make you feel, in the end, you need to reply to the customer. Here are some reasons why:
70% of unhappy customers will remain loyal if you fix their problems.
Customers looking into your company will see your response and know that you care about making things right for unhappy customers.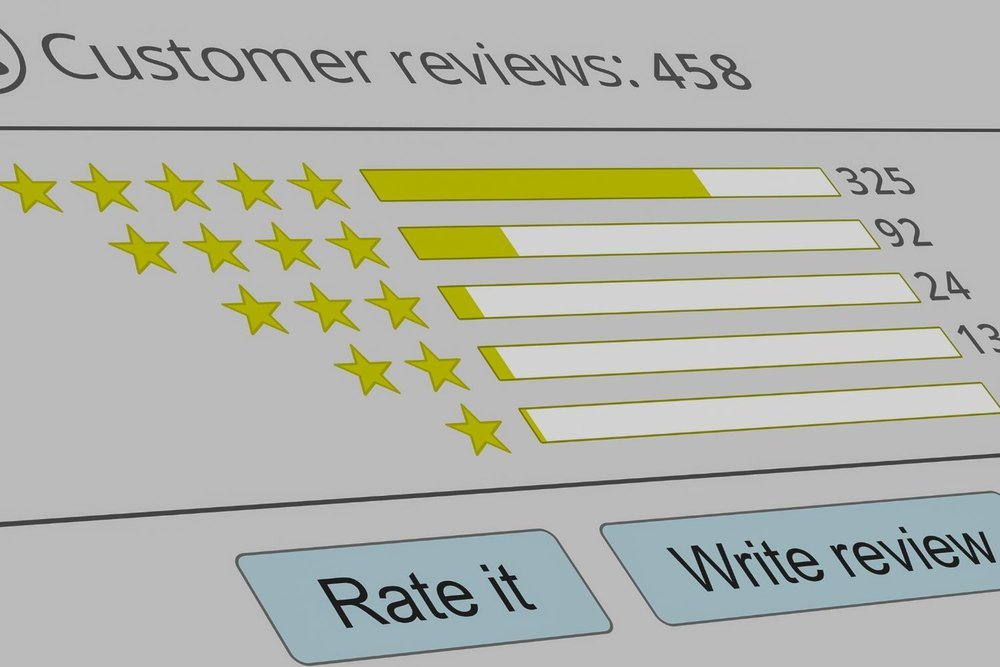 How Should Your Business Respond to Negative Reviews?
If you are still angry, never reply in an emotional state because you may come out of it in a way that is not accurate. Take a few minutes to calm down. Don't wait too long, most consumers expect a response within seven days.
It's important to remember why you're replying, because you want to win the customer back and show him you care.
Apologize, even if it wasn't your fault. "I'm so sorry you had a poor experience." Or, "Oh, our fault. Looks like we caught you on a bad day."
Remind the reviewer (and anyone else who's reading) that this experience is unusual. "We usually get our projects done on time!" Or, "Our customer service team usually receives compliments on their excellent customer service skills."
Make sure to repeat the positives in the review. If there were any positives, tell the visitor again so that they will know that you are usually on top of it.
Take it offline, or directly address the problem. Tell the reviewer to call, email or visit your business, so you can resolve the issue. Offer a coupon for their next purchase. Do not try to bribe them into writing a good review.
Bury this negative review with new positive ones.
Keep in mind that you can't please everyone. Some unhappy customers will not come back, but that's okay. Focus on creating stronger relationships with happy customers.
A few negative comments or reviews won't ruin your business. In fact, they will help consumers become more trusting. Some consumers tend to think business reviews are fake. However, they know you wouldn't pay for fake negative reviews.
How To Respond to Fake Reviews
It's not just the big guys who struggle with fake reviews these days. Many small businesses are having to deal with this form of cyber-bullying. I know that it can be frustrating when customers leave a fake review, but here are some things you can do:
If you spot a fake review, the best way to report it is by looking for the website's FAQ or TOS page. You should be able to find a flagging or reporting function there and submit your complaint.
Don't reply to a review unless you can't flag it on the review website. If you can, politely tell them that you have no record of doing business with them.
If you want your business to succeed, then don't attack them because of their face review. That will only make your business look bad.
Bury the fake review by getting new positive google reviews. Develop a review marketing strategy that allows your business to consistently get new positive reviews. I
Conclusion
Every review website or platform will have its own set of rules for replying to reviews. Read those rules before responding. Don't forget to reply to your reviews on social media too. Customers can review your business on social media, so you should be replying to those reviews in the same manner.
If you're looking to bury negative or fake reviews you've received, take a look at our reputation and review management services. It'll get your business consistently getting new positive reviews!