A website needs to be mobile-friendly if you want it to rank higher in search engines. People nowadays don't just use their computers to access websites, but also their mobile devices. However, being responsive to mobile gadgets is not the only focus when building a website. And that is why SEO for web design plays a big part in the success of a business website.
Search engine optimization is what makes a website capable of competing with other websites online. And there are three factors to consider when SEO-optimizing a website.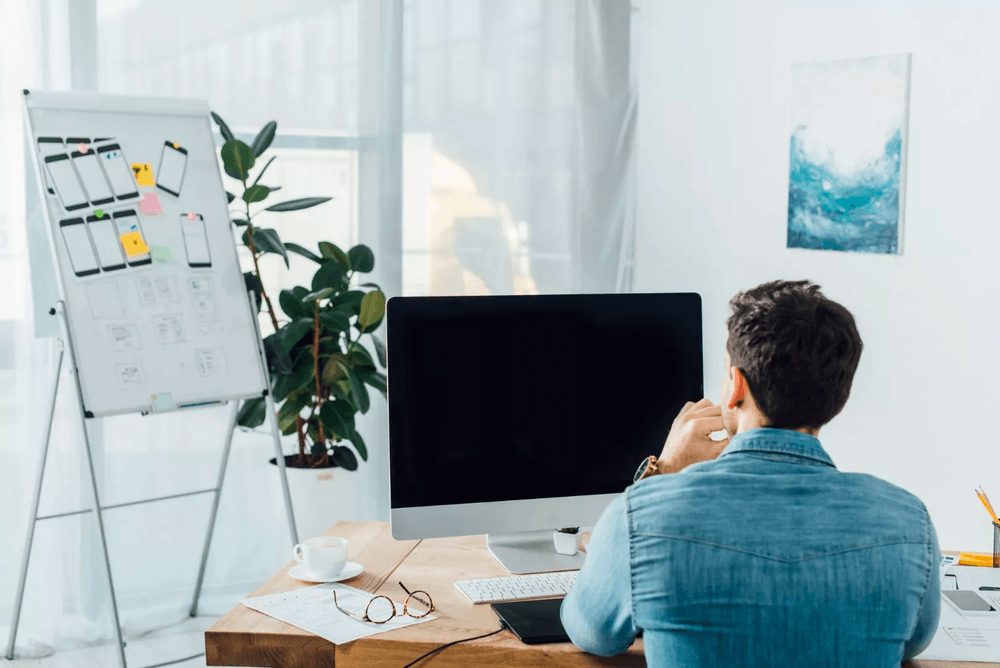 SEO for Web Design: What Factors to Consider
Before learning the importance of SEO for web design, take a look at these three main factors that must be put into consideration when creating a website.
Content Quality
The content of your website should be able to answer the inquiries of your visitors. It will be the basis of information that search engines will be indexing for. Web crawlers or internet bots will also store this information so it's important to deliver high-quality content. For example, be sure your about page contains your business and goals.
Competitor's Activities
Checking how your top competitors run their websites by performing an effective competitor analysis is a great way to stay ahead of the competition. As you build your site, keep in mind that you compete with millions of other websites. It's like fighting for a spot in the hearts of your desired audience.
Web Design
The structure of a website and how site visitors will be able to engage through it are what comprise a website design. When creating a website, the users are the number one to consider aside from how well it will rank in search engines.
What Is SEO for Web Design For?
What is the role of search engine optimization in web design? Why do SEO and web design should go hand in hand in aiming for a better search ranking? All these and more with the following reasons why SEO for web design is highly important.
Improved Customer Service
Customer service is one of the main reasons for clients to either avail of your services or not. It can make or break a company's success. That is why most businesses put high importance on it.
The use of SEO strategies will help improve your customer service. When customers have a good experience through your website, they will more likely return, visit your website, and purchase your product again. In other words, good customer service makes return customers.
The goal of SEO for web design is to help business owners turn first-time clients into returning clients. It is to build trust and loyalty with how they experience your website. Once you optimize your website for search engines, your site visitors will find it easy to navigate around your website and get the necessary information.
If Google recognizes that users open your web pages more and take the time to be on your website, your chance of ranking higher is also high.
Become More Searchable
Another aim of SEO is to help websites come up in search results. Google, in particular, changes its algorithm from time to time. And web designers should be able to keep up with these changes.
Web designers are not supposed to stick with one strategy. If you want search engines to favor your website, you must adapt accordingly.
Enhanced Customer Engagement
The role of SEO for web design is also for customers to have more interactions. Enhanced customer engagement increases the chance of your brand having more sales due to higher exposure. Aside from encouraging customers to be on your website longer, how you SEO-optimize your website should also increase your customer engagement. This can be made possible as you get more shares, likes, and comments.
A good SEO strategy will persuade potential customers to bring your content to the public through social media. When your site engagement is high, your rank in search engines will also improve.
More Importance of SEO for Web Design
High Search Ranking
This is the number goal of every website owner – to rank higher in search engines. When you reach this goal, your chance of improving your sales as you gain more exposure will significantly increase. It will also help your brand to get ahead of the competition.
To have a high search ranking, you have to incorporate search engine optimization in your strategies. Do some on-page SEO on your site content and on your website itself. Studying your competitors' SEO strategy will also greatly help in improving your website's performance.
When your website appears on top of the search engine results page, the chance of your site being opened is high. More clicks will then drive more traffic to your website. As a result of the organic traffic, you will gain loyalty from your visitors as they will find your website trustworthy.
To achieve that high search ranking and grow your audience, avail of our digital marketing services.
Great Return on Investment
Nobody wants to do business without a return on investment. Once you spend time and effort executing all your digital marketing strategies, you have already invested in your business. And the purpose of SEO for web design is to help get a return on your investments.
Once you spend money on your digital marketing campaigns, the goal is to get a return on your invested capital. This will only be made possible when your ranking in search engines significantly improves as you gain more engagement and visibility online. When you achieve all of these, you get the most profit.
Get the Most Out of SEO for Web Design
Running a website that has its full functionality can be the best way towards the success of your business. With today's technology, it is easier to sell products and services without needing to hire people to execute the task. However, there are a lot of things to keep in mind when building a useful website.
Newman Web Solutions Agency offers digital marketing services that aim to reach your intended audience. By improving brand awareness and landing more customers, you will achieve your desired results.
Book your free call today with the best SEO company in Atlanta if you want to know more about the importance of SEO for your website.