Are you a catering business looking for ways to expand visibility online? Search Engine Optimization (SEO) is one of the best ways to drive targeted organic traffic to your website, but did you know that reviews can also have a major impact on your catering business's success in SEO? Managing your catering business's online reputation is key when it comes to ensuring a successful catering SEO campaign. Reviews play a crucial role in this process, as they help to boost your business's credibility and reflect positively on search engine rankings. Therefore, as a catering business, it is essential to understand how reviews can improve your visibility in SEO.
In this blog post, we will look at the role of reviews in catering SEO and how to manage your catering businesses online reputation. We will identify how to respond to customer reviews, create effective review strategies, and more! Don't miss out on this opportunity to take advantage of how reviews can give you the visibility boost your catering business needs to reach new heights!
What is Catering SEO and What Role Do Reviews Play in It?
Search engine optimization (SEO) is an online marketing strategy designed to increase a website's visibility on search engines like Google, Bing, and Yahoo. Reviews can be a powerful part of any SEO strategy, as they provide content that optimizes the overall ranking of a website. If reviews are included in the content, they can help build trust with the search engines, as well as potential customers. The quality, relevance, and quantity of reviews can all affect the visibility of a website. Last but not least, reviews can also help with incoming links from other websites and blogs, which in turn help to boost a website's ranking. Reviews that are written and shared on social media platforms can help to increase the visibility of a website. In the catering business, reviews can be an integral part of a successful SEO strategy, helping to increase visibility and drive more visitors to a website.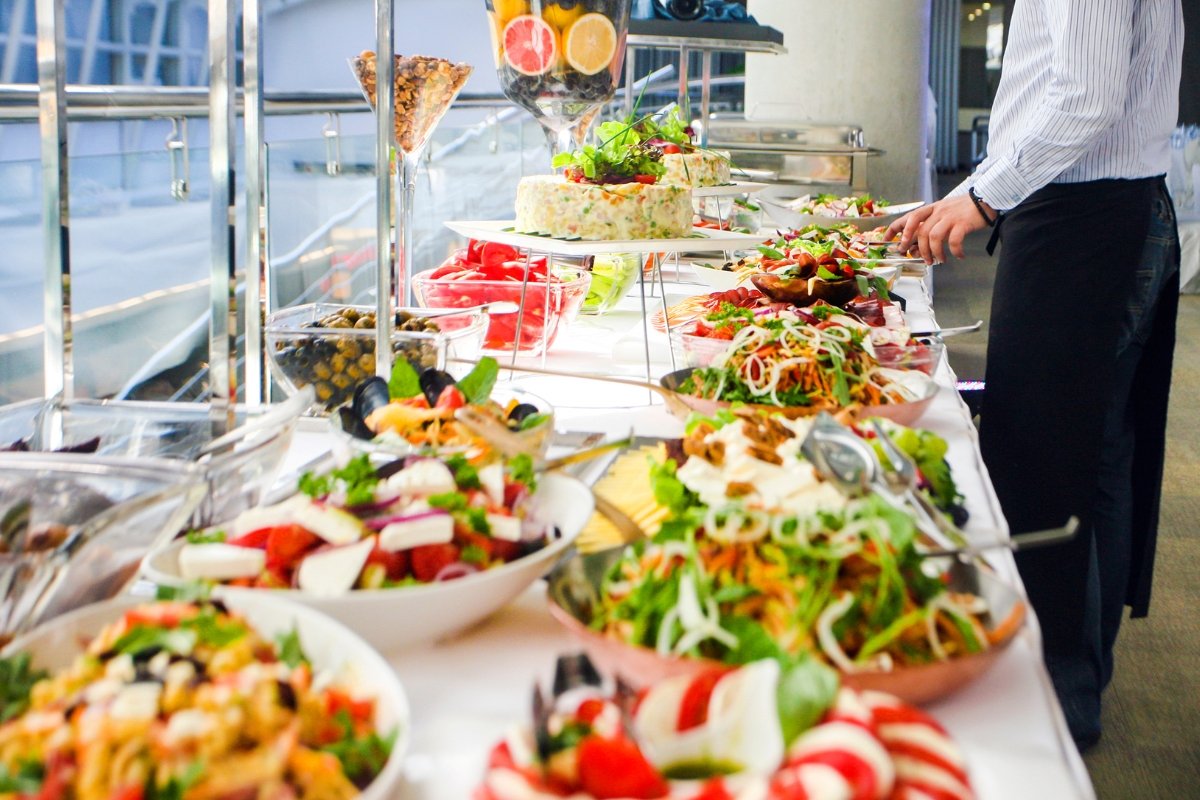 Benefits of Having Reviews for Your Catering Business
Having reviews for your catering business can be beneficial for your business in many different ways. One of the most important ways is how it can help to increase your visibility in search engine optimization (SEO). Reviews are a great way to add credibility to your business and can give customers a better understanding of the quality of your services. Reviews also show that your business is trustworthy and active, which can help it rank higher in search engine results.
Moreover, reviews create content on your website, which is what search engines look for. Having reviews posted on your website increases its relevance and popularity, as well as giving it more chances to appear higher up in search engine results. Reviews also help to build your customer base and trust with potential customers, making it easier for them to choose your business over competitors.
Catering SEO Strategies to Attract Reviews
Getting reviews for your catering business can be one of the best strategies to increase its visibility in search engine optimization (SEO) and attract more customers. Here are some strategies to attract reviews that can help you boost your catering
SEO:
Ask Satisfied Customers: Reach out to customers who have used your catering services and have had a great experience. Ask them for a review, and explain that their feedback will help you reach more people and better serve them.
Offer Incentives: Offer incentives such as discounts or other perks to customers who leave a review for your catering business. This will encourage them to leave a positive review, which can help boost your SEO.
Leverage Social Media: Use your social media accounts to spread awareness of your catering business and ask customers to share their experience with a review. This will help you reach a broader audience and increase your visibility in SEO.
Respond to Reviews: Respond to customers' reviews, both positive and negative. Make sure to respond with a positive attitude, as this will encourage customers to leave more reviews and will also help improve your SEO. By implementing these strategies, you'll be able to attract reviews that can help your catering business achieve higher visibility in SEO, resulting in more customers and an increase in revenue.
Creating a Positive Online Presence
Creating a positive online presence is essential to the success of any local business. Reviews provide a valuable source of feedback and can help to improve customer service, providing a better customer experience. Reviews also help to increase visibility in search engine optimization (SEO) by providing an endorsement from satisfied customers.
When customers provide feedback in the form of reviews, it gives potential customers an insight into the quality of your product or service and encourages them to trust you. Reviews also help to increase the visibility of your business in SEO by giving potential customers an indication of how satisfied customers are with your business. Reviews can also be used for social media marketing, helping to spread the word about your business and reach new customers.
Conclusion
Newman Web Solutions Agency provides digital marketing services that help businesses build and maintain a positive online reputation. From online reputation management to reputation monitoring and reporting, we offer all the tools needed to succeed in the digital world. We specialize in creating and maintaining a strong online presence for catering businesses.
Catering businesses need reviews to stand out and attract customers. Reviews will help increase visibility in search engine optimization (SEO) rankings, and Newman Web Solutions can provide the best practices for getting reviews and tracking your performance. With our expertise in search engine optimization, we can help you maximize your visibility in catering SEO. Schedule a consulting session to explore ways you can leverage digital marketing to drive growth for your catering business.