In recent years, SEO has become one of the most critical factors in online marketing. For small businesses, it can be hard to determine where their SEO dollars should go. Luckily, a lot of research can help you make an informed decision.
So how does web hosting affect SEO? This blog post will answer that question and more! We will look at the different types of web hosting and discuss the different ways to optimize your website for SEO.
What is Web Hosting?
Web hosting provides a space on the internet for a website or blog. It includes providing physical space and the necessary software and resources to run a website.
There are four main types of web hosting: shared, dedicated, virtual, and cloud.
Shared web hosting means that multiple websites are hosted on the same server.
Dedicated web hosting means that a single server is dedicated to your website.
Virtual web hosting means your website is hosted on a remote server, and you access it through a virtual machine.
Cloud web hosting means your website is hosted on a remote server, but you can access it through a web browser.
How Does Web Hosting Affect SEO?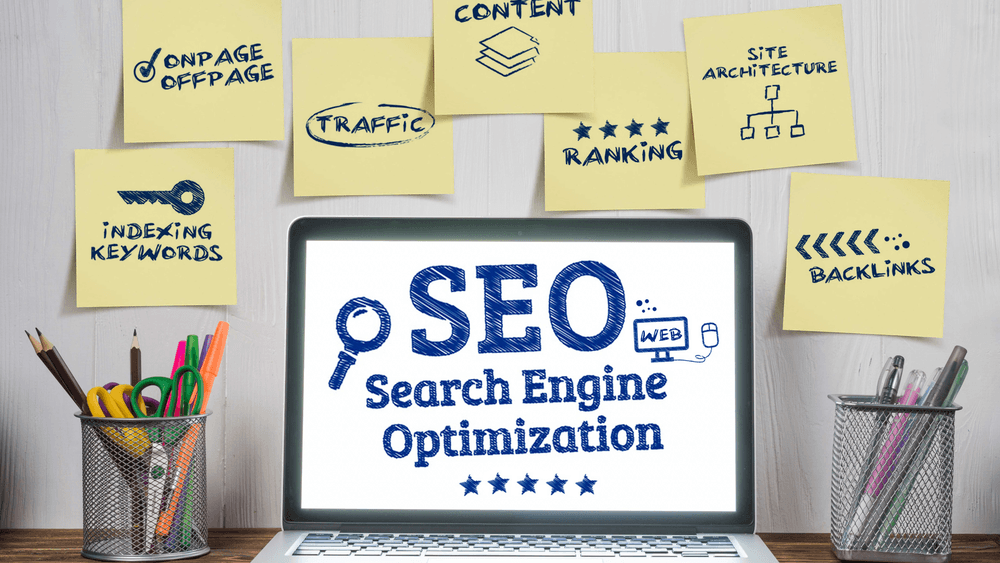 There are a few ways in which web hosting affects SEO:
Speed
First, web hosting affects the speed of your website and SEO performance. A slow website will frustrate your visitors, and they will likely leave. When your website is slow to load, it can hinder your visitors. In addition, they may leave if the site is not user-friendly. Poor web hosting can also contribute to a website's slowness. Poor web hosting can result in a host's inability to provide sufficient bandwidth or storage space, which can cause websites to load slowly.
Security
When you have a website hosted on a shared server, other websites on that server may be able to access your data. Your site's data, including any personal information you've included, can be accessed by someone who gets access to your hosting account. In particular, this is a problem if you have personal data on your site because it could be stolen or damaged by someone.
Location
Web hosting services offer several locations where your website can be hosted. Your web hosting service may affect the size of your website. Siteground, for example, has multiple locations in the US and Europe. As a result, your website will be accessible all over the world.
Appearance
If your website is hosted on a virtual server, it may not look as good as a website hosted on a dedicated server.
In virtual servers, one or more users can access a shared pool of resources, like processing power, storage space, and bandwidth. On the other hand, a dedicated server is a computer system that runs only the software and applications you request and provides all the resources necessary to support your website.
So how does web hosting affect SEO? Hosting your website on a dedicated server can give your site an edge in search engine optimization (SEO). It's because dedicated servers usually have faster internet connections and more powerful hardware.
How to Optimize Your Website for SEO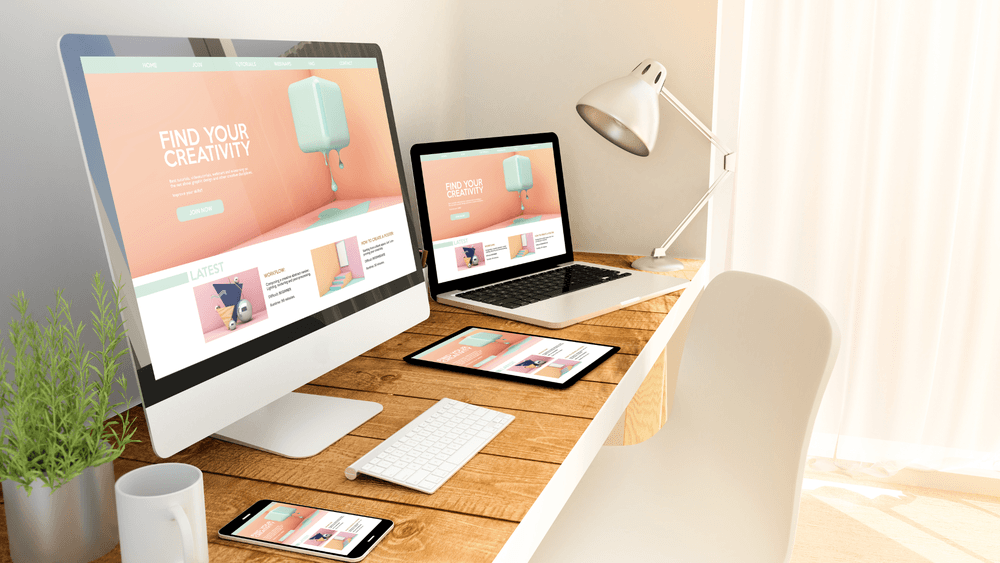 There are a few ways to optimize your website for SEO.
Use Keywords in Your Website's Title, Metadata, and Content
In today's digital world, it is essential to use keyword-rich titles, metadata, and content on your website to improve your SEO. Titles, for example, should be descriptive and include keywords. Metadata can consist of the title of your article or the main keywords you are targeting.
Content should also be keyword rich as it will help Google rank your pages higher in search engine results pages (SERPs). The better the content, the more effective the SEO.
If your pages are well-written, keyword-rich, and full of relevant information, Google will probably rank them higher. However, there's more to it than just having good content. Poorly designed websites can cause significant issues for your SEO efforts since they'll often be difficult for users to navigate and index properly. Also, using too many keywords can hurt your ranking since Google punishes sites that seem to be spamming their rankings.
Good content is essential, but making sure everything else on your site is optimized will give you a better foundation for traffic and engagement.
Use Effective Link-Building Techniques
Every website is working towards getting as many links as possible. Link-building is acquiring links from high-quality websites to improve a site's rank and visibility on search engines. There are many different link-building techniques, but effective ones typically involve creating content that is rich in information and quality, including:
Research your target audience and write articles or blog posts that are relevant to them
Create compelling social media profiles and share exciting content on platforms like Twitter, LinkedIn, or Facebook
Participate in online communities relevant to your industry or topic
Use Keyword Research and On-Page Optimization
Undoubtedly, effective on-page optimization and keyword research are essential for any website. However, many people may not realize that web hosting can significantly affect how well a site ranks on search engine results pages (SERPs). Experts say that hosting quality can influence a website's ranking by 50%.
Naturally, the quality of your web hosting provider will affect your site's speed, security, and reliability. Top-tier providers don't just offer these essential services – they also provide sophisticated SEO features that can help you rank better.
For example, some hosts offer automated keyword tracking tools that allow you to monitor your site's progress over time and make necessary adjustments. Others provide comprehensive backlink analysis reports that help identify which sites link to your page(s) and why.
In either case, taking advantage of these features will boost your online presence's visibility and potential traffic flow.
Use Social Media To Promote Your Website
With social media becoming more prevalent, it is no surprise that more businesses are using it to promote their websites. In fact, according to a study by Forrester Research, almost two-thirds of marketers plan to use social media platforms as part of their website marketing mix in 2015.
When using social media to promote your website, you must keep a few things in mind. First and foremost, make sure your site is well-optimized for search engines.
Secondly, share exciting stories and tips about how people can use your site to get as many people to see it as possible. Doing this will create a relationship with potential customers and increase their likelihood of revisiting your site.
And finally, use social media tools like Twitter and Facebook groups to create a community around your site. Doing so will help you build trust with potential customers and followers who may be interested in what you have to offer.
Use Pay-per-Click Advertising
There is no definitive answer when it comes to whether or not web hosting affects SEO. That being said, a few factors should be considered when making this determination.
By optimizing the content, SEO (search engine optimization) helps your website rank higher in search engine results pages (SERPs). When it comes to commercial sites or e-commerce stores, pay-per-click advertising can be beneficial to increasing traffic and conversions.
However, if your website is a personal blog or content-rich site that doesn't focus on selling products or services, you may not need to take such measures.
Ultimately, it's essential to consult with an expert if you're unsure about whether or not web hosting affects SEO.
Use Email Marketing And Send Emails to Your Prospects
Email marketing has become an increasingly popular way to promote websites and attract new visitors. The basic idea is to create an email campaign that targets your website's audience and provides them with valuable content or a valuable offer. You can do this through email newsletters, blasts, or targeted ads on Google or other search engines.
Email marketing can help you connect with your target audience and drive more traffic to your website. It can also help you increase conversion rates and improve your website's overall ranking.
You can increase conversions and improve your ranking by sending periodic email newsletters to potential customers. Additionally, email marketing can help you build relationships with your customers and create a loyal base of supporters who will promote your brand for you.
Use Web Design and Development Services
A website's design and development can positively impact how well it ranks on search engine results pages (SERPs). Your business will gain a competitive edge if you have a well-designed and adequately coded website.
In addition, good web design and development services can help you streamline your business processes and make it easier for customers to find what they want. Furthermore, a well-coded website will load quickly and be error-free on all devices.
Conclusion
Does web hosting affect SEO? Yes! Web hosting affects SEO in a few different ways. While hosting a website without affecting SEO is impossible, there are specific ways to optimize your website for better SEO, such as the strategies listed above. If your hosting company isn't flexible, you might want to consider moving your website to a new host.
We'd be happy to discuss your website's SEO needs if you want to learn how web hosting affects SEO and looking to migrate your website. Schedule a free strategy call or get an SEO quote today!