It is pretty simple to get started with Google Search Console, and it's completely free. However, there are numerous ways to set it up, depending on what works best for you. Google already has a walkthrough for setting this application up and verifying your site. But, to be honest, it's bland, wordy, and harsh to the eyes. So, we'll provide more user-friendly instruction than you'll ever need to get started with Google Search Console.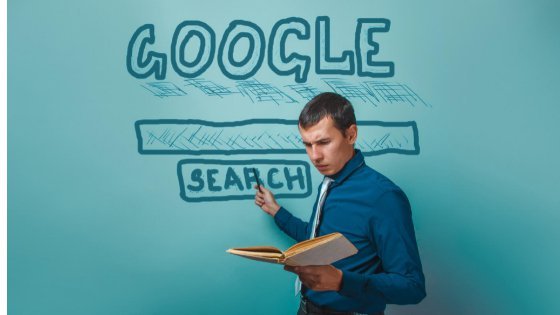 What is the Google Search Console?
Google Search Console is a Google service that assists you with your website's analytics and other data. It also helps you understand how your websites are performing on Google Search. The application also tells you what to do to improve your presence on searches. In addition, its design helps steer more relevant traffic to your websites.
Google Search Console explains how Google crawls, indexes, and serves websites. This process can assist website owners like you in tracking and optimizing search performance.
Why Use the Google Search Console?
Google Search Console, at its heart, assists you in monitoring, maintaining, and optimizing your website's organic search presence. The majority of people use GSC to track clicks and engagements. While that is excellent, it has a lot more to offer. It can, for example:
Identify the keywords that drive traffic.
Assess how well all of your pages rank.
Identify and leverage on backlinks to increase link juice.
Include sitemaps.
Find and correct any errors that you find.
Ensure that you are eligible for rich snippets and schema.
Improve the mobile friendliness of your website.
Keep an eye on your Core Web Vitals.
Show whether or not your website is hacked.
In addition, the Search Console can also help you:
Check to see if Google can access your content.
Submit new content for crawling and remove content that the website should not display in search results.
Create and maintain content that provides visually appealing search results.
Maintain your site while causing the least amount of disruption to search performance.
Monitor and handle malware and spam issues to keep your site clean.
The Search Console has several useful statistics tools that will inform you:
Which queries caused your site to appear in search results?
Did specific inquiries drive more visitors to your website than others?
Which websites are linking to yours?
Is your mobile site operating properly for mobile visitors?
Setting up the Google Search Console
Step 1: Sign in to Google Search Console with Your Google Account
Note: If you already have a Google Analytics account, sign in to the Search Console with your Analytics account user and password. You can also use your Google account to log in. If you don't have a Google account, you must create one before proceeding with the Search Console.
Step 2: Enter Your Website's Domain to Add a Property
After you sign in, you have the option to add a property type via your domain or a URL prefix.
After typing in your domain or URL prefix to add a property, click "Add."
Step 3: Verification of Domain Ownership
Choose from two tabs: 'Recommended Method' & 'Alternate Methods.'
Verification method includes:
HTML Tag
Select the 'HTML tag' option.
Copy the Google display text line in the shaded box (beginning with <meta name=).
Open your home page in your preferred website editor and paste that text into the Head section (near the top) of your home page. This step lets you create a new Meta Tag.
Save your changes in your editor program.
Go back to the Google Search Console setup page, and click the Verify button.
Domain Name Provider (for self-hosted sites)
Select the Domain Name Provider option. A drop-down list will display.
Choose the company to where you registered your domain name to.
Following the instructions displayed will vary according to which domain name provider you have.
Click the Verify button.
Google Analytics
If you've already set up Google Analytics for your website and have Administrator permissions, you can instantly verify your site ownership.
Select the 'Google Analytics' option.
Click the Verify button.
Google Tag Manager
You have to have 'manage' permissions on the Google Tag Manager account
Select the Google Tag Manager option.
Click the Verify button.
Note: Using your (already installed) Google Analytics Tracking ID is the most straightforward approach to verifying your website with Google. The other options require some time.
Once your site is verified, you can access various relating to your website URL using the Dashboard Tools situated in the Left column.
Additional Setting Options
There are other ways to create a Google Search Console account, depending on your CMS. These include:
WordPress
Blogger
Google Sites
Get Started with Google Search Console Now
You now understand how to get started with Google Search Console on your website. But, of course, if one of those methods isn't working for you, or if you need help setting up GSC, we can assist you. Here at Newman Web Solutions Agency, we can help you optimize your website to provide positive results to your business.
So what are you waiting for? Talk to us now so we canget you started with what your business needs.