Google My Business is an excellent resource for seeing what other businesses are doing to improve their online presence. Whether you are just starting out or you have been running your business for years, there are a lot of great tips and resources available on the website. By studying Google My Business posts best practices of other companies, you can improve your online presence.
Today, we want to share a few of the best practices for Google My Business posts.
Best Practices for Google My Business Posts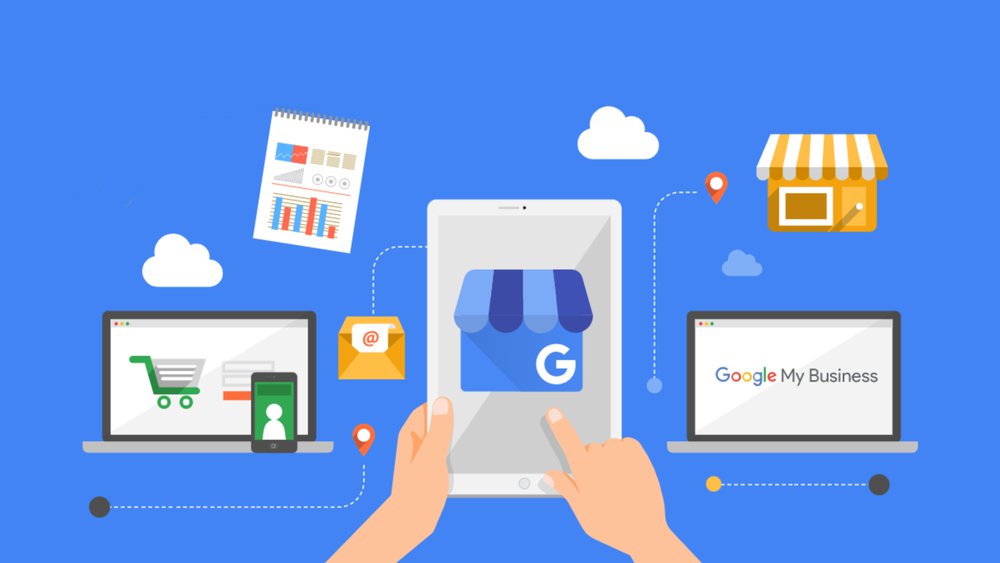 Post Regularly
Google will automatically archive posts older than seven days, so it's essential to post regularly.
Google loves posts that are regularly updated. They think of it as a more engaged audience, which leads to better rankings. Make sure your posts are on target with what people are searching for, and remember to post at least once a day.
Another critical factor to consider when posting is the length of your post. Google favors posts that are under 200 words because they think they're easier to read and scan.
So, keep these tips in mind when writing your business posts, and you'll be sure to get the most out of Google's search engine optimization capabilities!
Use High-Quality Images or Videos
When marketing your company in Google My Business, one of the most important things you can do is invest in high-quality images or videos. Not only will these be more effective when promoting your business, but they will also stand out in a competitive market.
One of the best ways to ensure that your images and videos are seen as top-quality is to follow some best practices. For example, ensure your images are at least 300 pixels wide by 500 pixels high. Additionally, use good lighting and composition when shooting your content, and make sure that all of the text is legible.
Once you have uploaded your content, please share it on social media and other online platforms. This will help promote it to a broader audience, increasing traffic and revenue.
Keep Text Short And Add Keywords
One of the most important things to remember is that your website or business should be easy for people to find. To make your website as search engine friendly as possible, you'll want to keep your text short and add keywords throughout the content. This will help drive traffic from search engines and increase your website's visibility.
Add a Clickable CTA Button
Businesses often resort to adding a clickable CTA button to increase website traffic. However, not all controls are created equal. This post will explore the different types of buttons and provide tips on choosing the best one for your business.
In any Google My Business post, there are plenty of CTA buttons to choose from: Book, Order online, Buy, Learn more, Sign up, Get offer, and Claim now.
Optimize Your GMB Landing Page
Landing pages are the first step in converting a visitor into a customer. They must be designed well to capture the visitor's attention and persuade them to take action.
Many factors go into optimizing a landing page, including the content, design, and copy. Ensure all components work together to create a cohesive and persuasive message.
One of the most important things to remember when designing your landing page is to keep it simple and easy to navigate. Visitors should be able to find what they're looking for quickly and without having to scroll through long pages of text or extensive visuals.
Finally, ensure that you track your website's performance analytics to see which elements of your landing page work best and evolve them accordingly!
Avoid Using "Salesy" Words
When writing online, some words can be too "salesy." As a business owner, you want to ensure that the words coming out of your mouth don't come across as pushy or desperate. Here are four words that should be avoided when writing about your business:
Overly promotional: Ensure that your language isn't overbearing or intrusive when promoting your business online. For example, avoid using phrases like "Stop by our store today" or "Our products are the best in the world." Instead, use more subtle language like "Give us a try" or "We hope you find our site helpful."
Unsolicited endorsements: Another common mistake business owners make is soliciting unsolicited favors from their friends and acquaintances. This can be pretty awkward, so it's best to avoid it altogether. If someone mentions your business positively, take their comments with a grain of salt – they may be happy to have something nice to say!
Too much jargon: Avoid using too much industry jargon when writing about your business online. Not only will this make your writing difficult to read, but it will also limit the number of people who can access your information. If you do need to use jargon, make sure that you explain it clearly and concisely.
Focusing on the negative: Avoid focusing on your industry's negative aspects when writing about your business online. This will only serve to discourage readers from visiting your site. Instead, focus on the things that work well for you and your business.
Keep Your Posts Professional
Keeping your posts professional can help improve your SEO and give you a better chance of being found by potential customers. When writing for your business, keep in mind the following tips:
Make sure your text is well-written and error-free. This will help you look more professional and increase the chances that people will take you seriously.
Always use proper grammar and punctuation. This will show that you care about your appearance and are willing to put in the extra effort to ensure everything is correct.
Stick to a consistent tone throughout your content. Avoid using too many exclamation points, slang words, or other elements that might distract from the message you're trying to convey.
Be Honest and Upfront
Being honest and upfront with customers is one of the best practices for online businesses. Customers who know what to expect from your company are less likely to feel frustrated or disappointed.
Another critical factor in maintaining good customer relationships is providing accurate information. If you can provide your customers with clear and concise details about your product or service, they will be more likely to purchase.
Finally, it's essential to keep in mind that customer service should always be a top priority for online businesses. If something goes wrong with a purchase or any other interaction with your business, respond promptly and resolve the issue as best as possible. This will show your customers that you value their satisfaction and care about upholding your relationship.
Start Posting on Google My Business Now!
These are just a few tips for improving your Google My Business posts. By following these Google My Business posts best practices, you can ensure that your posts are informative and engaging and that they help drive traffic to your website.
Take advantage of a marketing partner if you struggle to create creative posts or maintain your Google My Business account. If you're not already on Google My Business, now's the time to get listed! Chances are your competitors are!