Google My Business is a fantastic online listing tool that can be provided by Google to improve your local SEO, as well as improve your visibility and help you reach a larger audience. It's free to use and offers many possibilities for businesses of all sizes. Having the best Google My Business post image size for your posts are a great way to promote your business, products, or services.
You can add information about your business to your listing, which can help potential customers learn more about what you have to offer. Additionally, potential customers can leave reviews on your Google My Business listing, which can help improve your reputation and encourage others to try out your products or services!
Find The Optimal Google My Business Post Image Size
Your Google my business listing is essential to marketing your business online. You can add your business name, location, phone number, category, products, services, and photos. Google My Business posts help you reach more customers, and the right Google My Business post image size is an important part of creating a post that will stand out.
What Are Google My Business Posts?
Google My Business posts are images that show your business in a positive light. They help you connect with potential customers on Google and can help improve your SEO. To create a good Google My Business post, you'll need to consider what will show off your business in the best possible light.
Google My Business Posts: How Do They Help SEO?
Google My Business posts are a key component of your SEO plans. Creating high-quality, informative posts can show potential customers what your business is all about and help drive more traffic to your website. Google My Business Posts can also help build trust with potential customers and increase their chances of converting them into paying customers.
Even if there's no immediate or visible change in your rankings, you will eventually see an increase in click-through rates. Once people explore and learn more about your business, traffic and conversions will gradually start to increase.
What Are the Different Types of Google My Business posts?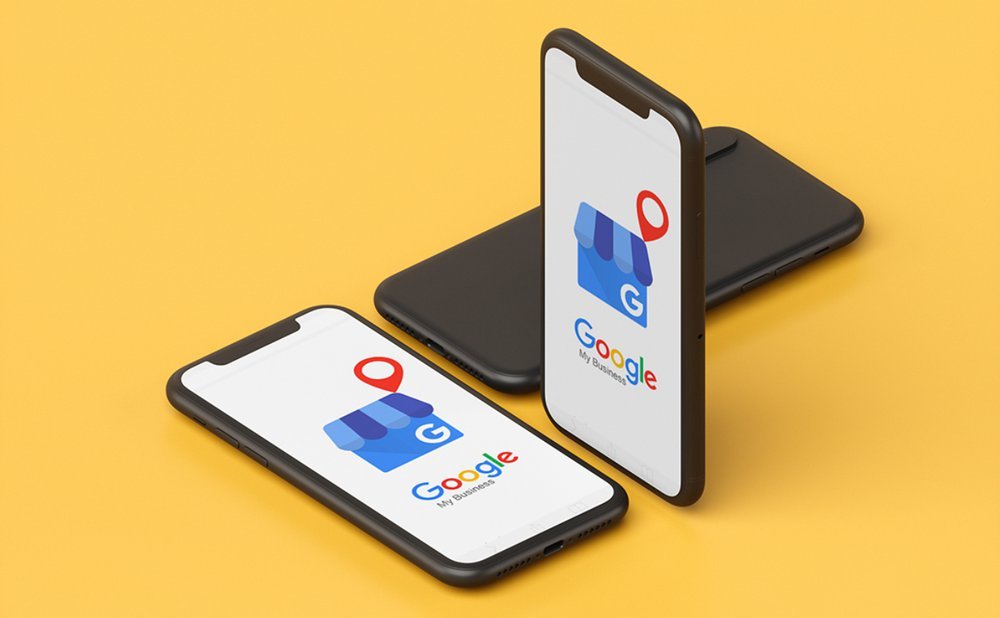 You can promote your business using Google My Business posts in five different ways:
What's New: Updating your business status regularly helps potential customers and investors stay up-to-date with what's happening and shows that you're committed to your company's success.
Events: You can make announcements about upcoming events by posting them on your GMB wall.
Offers: Let people know about your ongoing discounts and offers.
Products: Displays your products and lets users buy them.
COVID-19 Updates: Let users know if your business has changed due to COVID-19.
Google My Business Post Image Size Guide
"What's New" Posts
The 'What's New' GMB post feature allows you to add up to 1500 characters of text, which is great for giving more details about the post and attracting users' attention. You can also add images, GIFs, and videos along with the text, which makes your post even more engaging.
The Google My Business post image size should be a minimum of 480 X 270 px. Keep the aspect ratio at 4:3, or Google will automatically revise it to what they think is better, but it may not be what you had originally intended.
You can upload videos that are up to 100 MB in size and no longer than 30 seconds in length. You can also add up to 10 photos or videos in one Google My Business post. In addition, your post can have a call to action button that lets users take immediate action.
"What's New" posts last only seven days, so keep that in mind.
Event Posts
Event posts are different since they don't have a 7-day limit. Your event announcements are live once you publish them. When you create the post, you can enter that information. The post can always be extended if you want to keep it live for a longer time.
Event posts can be titled with a summary of the event's name. It is possible to include photos, videos, event titles, starting and ending dates, details, and call-to-action buttons in this type of post. The recommended size for GMB event images is 480 x 270 pixels.
Offer Posts
Posts catch users' attention and get them to look at your products. Adding a title to an Offer post is also possible. For example, "Get 20% off all paint products today" would be a clever, catchy phrase. In the same way that event posts have expiration dates, offers can also have them.
The advanced options allow you to include offer information, coupon codes, redemption links, and terms and conditions. You can increase traffic, links, and purchases by posting these articles.
Product Posts
Your GMB wall can be used to showcase your products, their price, and a link for people to purchase them. The 'Buy' button can link your website to these posts.
When creating product posts on Google My Business, there is no option to include videos. However, there is room for product photos, the product name, the category, the description, and a call to action. Product images should be the same size as event posts.
Covid-19 Updates
The COVID-19 update is a newly added feature to Google My Business that allows businesses to measure the size of their posts and images. With the COVID-19 update, companies can now see the size of their posts and pictures. This allows them to ensure that their content is visited and shared by as many people as possible.
This information can help businesses better understand how their content is consumed and improve their marketing strategy accordingly. However, Covid-19 posts stay live for seven more days, so 14 in total. These posts don't perform well, likely because there's only room for a 'Status update' (description) and a call to action button. To optimize content and avoid poor performance, businesses should create rich and detailed posts that offer more than one call to action.
Google My Business Posting Best Practices
First, you should ensure that your content is of high quality and stays within Google's guidelines. This means using good grammar, spelling, and punctuation. You also want to ensure your images are of good quality and sized appropriately for Google My Business. You don't want people to have difficulty finding your business online.
Additionally, it's essential to stay organized when creating your posts. Ensure you include all the relevant information about your business in one place so people can easily find it.
And finally, be sure to share interesting content related to small businesses regularly to keep people coming back. This will help you attract new customers and keep them interested in your industry.
How to Optimize Your Google My Business Page's Posts
When optimizing your Google My Business Page posts, it's essential to consider both the visual and textual content of each post. Here are a few tips to help you do just that:
When optimizing Google My Business (GMB) posts, you must have the correct Google My Business post image size.
Overall, adhere to the following standards as much as possible:
It is recommended that images be in JPG or PNG format.
A 10KB to 5MB image is recommended.
The recommended image resolution is 720 pixels tall by 540 pixels wide.
Images should be at least 480 pixels tall and 270 pixels wide.
The quality of the image should be clear, well-lit, and without significant alterations or excessive filtering. A reality-based image will make the image clearer.
Final Thoughts
Post optimization for Google My Business is key for any business looking to improve its local search marketing. As an individual or brick-and-mortar business, it is essential to have a Google My Business listing.
The correct Google My Business post image size can make all the difference in terms of potential views and, as a result, potential customers. By correctly sizing your images, you increase the likelihood that your post will be seen by more users, which could lead to more business.
We hope you enjoyed reading this article about how to create a GMB listing. We hope it provides you with some helpful tips and tricks to help your business grow. If you are looking for Google Business Profile services, please contact our Local Business Marketing Agency at 404-301-9189.
Thank you for reading, and we are always excited to be able to help our clients with their web presence.