There is no one-size-fits-all approach to bringing in new painting leads with Facebook ads for painters. It takes time and effort to grow a business, but engaging in strategic painter advertising efforts can help you reach your growth goals more quickly.
If you want to grow your painting company's reach in the local community, you need to actively target your audience through Facebook ads for painters. This is a great way to get the word out about your services and attract new customers.
Here are a few reasons why Facebook is the place to be:
If you are looking for ways to increase your company's growth, then painting advertising on Facebook may be a good option for you.
Establish Your Facebook Ads Campaign Goals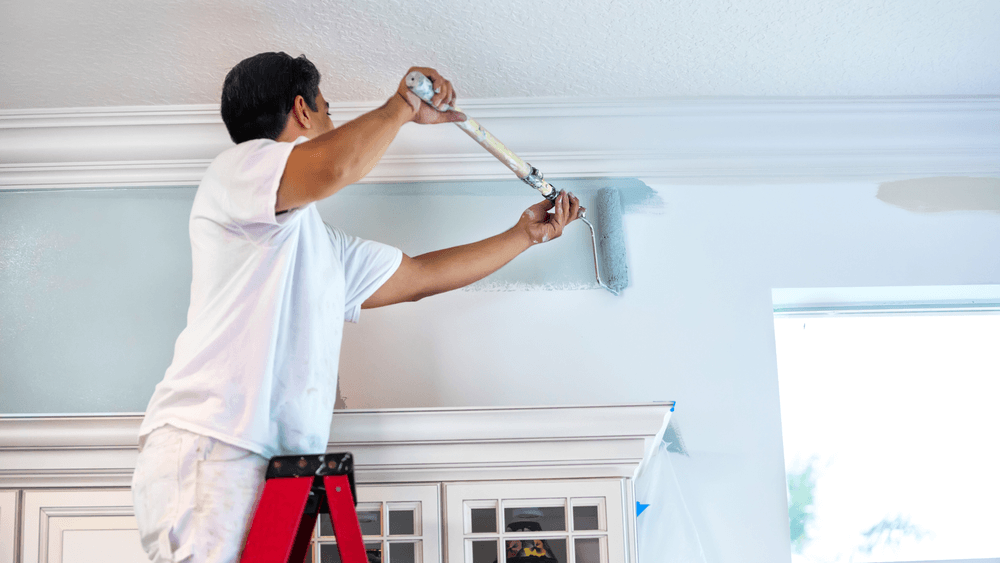 Before starting Facebook Ads for painters, it is important to have specific goals in mind. For example, you may want to target new customers or local businesses. It is also important to consider what type of advertising you want to use. You can either run ads that are targeted toward specific painters in your area or create ads that are more general and appeal to a larger audience.
Additionally, you should decide how long you want your campaign to last and what budget you are willing to spend. Generally, Facebook Ads campaigns can last anywhere from a few days to a few months. Additionally, you can set your budget based on how many impressions (views) you want your ads to receive.
Create Targeted Painting Service Ads
One of the most effective ways to reach customers is through targeted facebook ads for parinters. When creating these ads, be sure to include specific keywords that will appeal to painters. Additionally, it is important to target your audience by geography and industry. For example, if you are targeting painters in the Boston area who specialize in acrylics, then you would include keywords related to acrylics in your ad campaign.
Additionally, you should ensure that your ad copy is engaging and captures the attention of potential Painters. Make sure that your ad copy includes images, videos or quotes that will pique their interest. Additionally, make use of call-to-action buttons (CTAs) so that potential Painters can learn more about your painting company or sign up for email updates.
Set Up A/B Testing
Before launching a large Painter Facebook Ad campaign, it is important to test different strategies and plans with a small group of painters. This way, you can ensure that your entire campaign runs smoothly and meets your desired results. Also, test different ad sets and placements in order to find the best locations for your ads.
Create Relevant Facebook Copy
When creating painting services posts for Facebook Ads for painters, be sure to tailor them specifically for painters interested in your industry or region. Also, ensure your social media copy comprises the AIDA framework: Attention, Interest, Desire, and Action.
The AIDA framework is a copywriting strategy that can help you grab your customer's attention and keep it by creating powerful sentences that engage them.
Decide What Type of Facebook Ad You Want
There are a few different types of Facebook ads for painters that can be used to get the most out of their advertising budget. The three main types of ads are:
Cost-per-click (CPC) ads: These are the most common type of Facebook ad and work by showing your ad to people who have already shown an interest in your business or product by clicking on other relevant ads on Facebook. This type of ad has a higher cost per click but is also more likely to result in a sale because it reaches people who are already interested in your product or service.
Engagement ads: These Ads focus on getting people to interact with your ad by commenting, liking, sharing, or clicking on links inside the ad. This type of advertising is more effective at building brand awareness and driving traffic to your website than CPCs but requires more engagement from the user in order to be successful.
Sponsored stories: Sponsored stories are similar to engagement ads, but instead of showing your ad directly on Facebook users' newsfeeds, they appear as Stories alongside other content from friends and Pages they follow. Sponsored stories have a lower cost per click than CPC ads, but are more expensive to run because they require more ad space and may generate less traffic.
Conclusion
Facebook advertising is an effective way to reach and engage with your target audience. Painting companies should create targeted ad campaigns that are designed to promote their services and attract new customers. Use the different options available to you to find the right advertising strategy for your company.
If you're still having trouble finding the right marketing strategy, feel free to send fill out our Facebook Ads Worksheet and send us a message or give us a call!