Your business's online presence is a major contributing factor to its success and growth. With an abundance of WordPress web design companies in Atlanta, choosing the best one for your business can be daunting. However, by taking the time to do your research and due diligence, you can be confident in your decision and find the best web design company that will help take your business to the next level.
Why Choose A WordPress-Focused Web Design Company in Atlanta?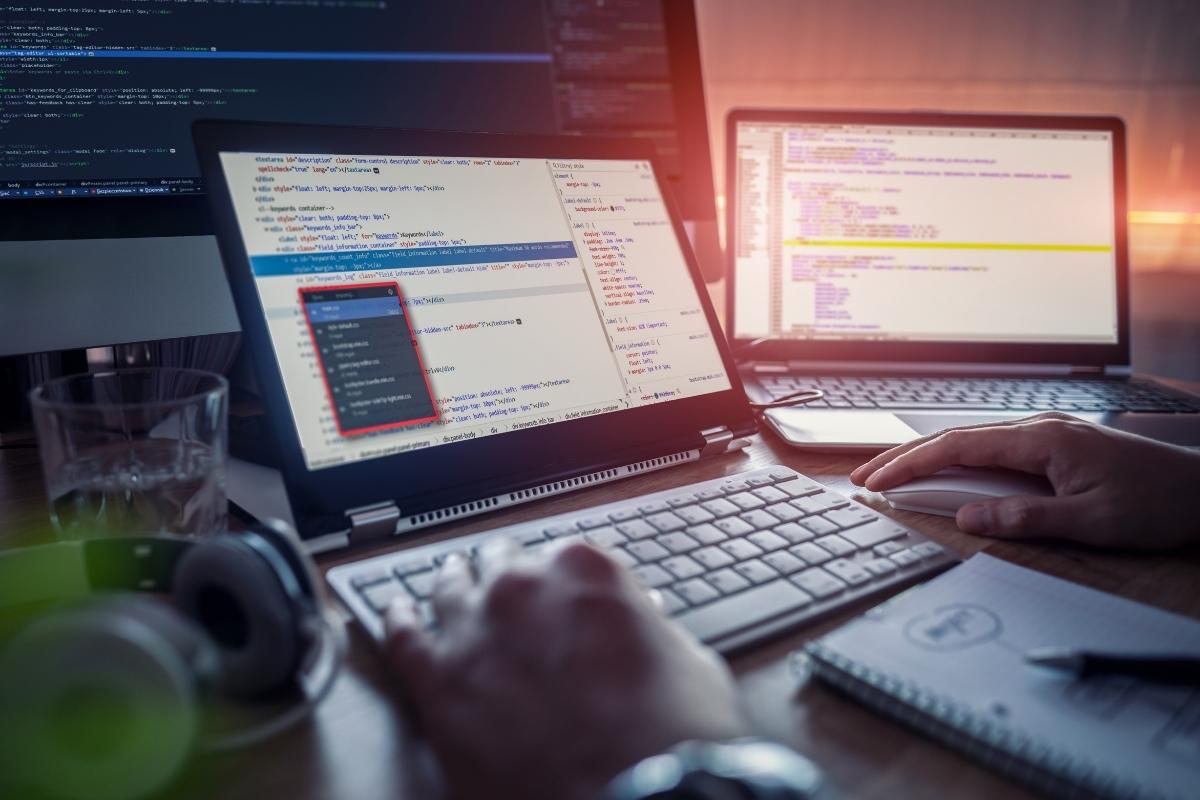 Finding WordPress web design companies can feel overwhelming. Especially if you know you want to work with someone that specializes in WordPress, Atlanta is full of options! So why choose a WordPress-focused web design company in Atlanta?
The answer is simple: expertise and community. First, you benefit from working with a web design company that understands the ins and outs of WordPress, as well as all its capabilities and potential pitfalls. Most WordPress-focused web design companies in Atlanta have extensive experience with WordPress development, allowing them to create a website that meets your specific needs.
Second, working with a WordPress-focused web design company in Atlanta also provides access to a vibrant local WordPress community. From attending meetups and WordCamps to networking with fellow developers, you benefit from the strong sense of camaraderie and collaboration that comes with joining the WordPress community in Atlanta. Not to mention, getting involved in the community helps to showcase your talent and build your network.
At Newman Web Solutions Agency, we understand the importance of choosing the right web design company in Atlanta. We believe that a WordPress-focused web design company is the best way to go if you're serious about creating a website that delivers results. And with our deep knowledge of WordPress coupled with our commitment to the local WordPress community, we are proud to be one of the top Atlanta web designers.
We've compiled a short list of the best WordPress web design companies in Atlanta to ease your search. We selected these businesses based on their use of WordPress to design websites for other businesses. We believe that WordPress provides the optimal platform for businesses to create an online presence. We used the UpCity directory to identify WordPress web design companies that did the majority of their web design with WordPress for the most qualified results.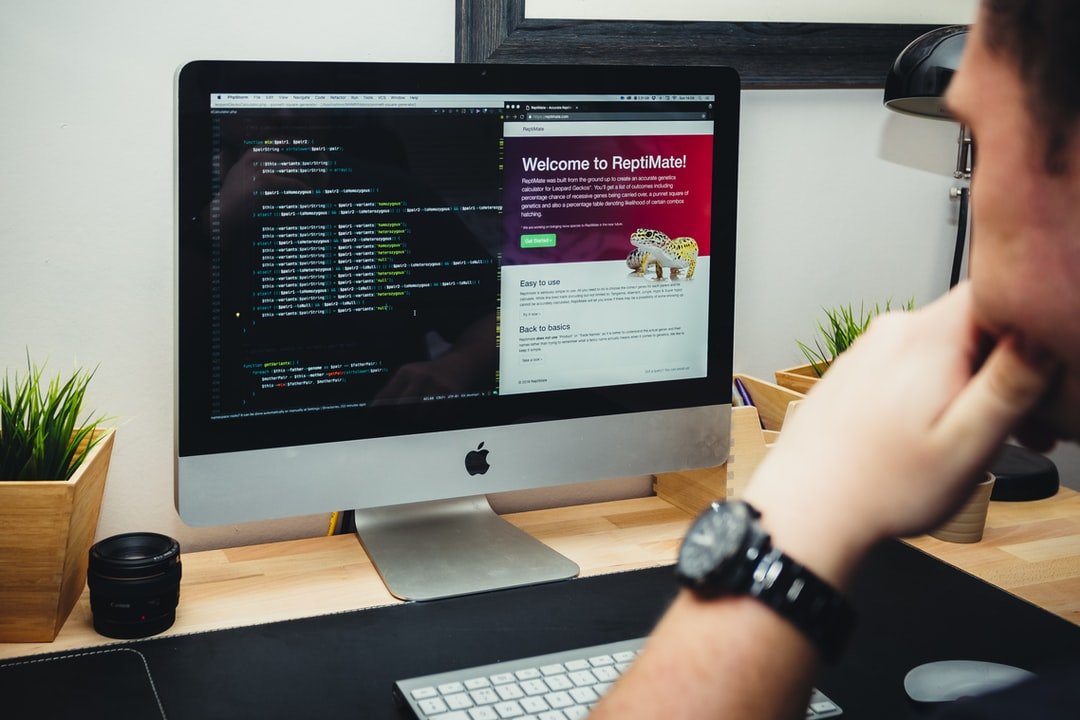 Top 5 Atlanta WordPress Web Design Companies
Are you a business in Atlanta that's in need of a web designer to help expand your presence online? Look no further – we've compiled a list of the top 5 Atlanta WordPress web design companies that can help you reach new heights with your business!
Whether you're looking to establish a new website, redesign an existing one, or simply need help optimizing your website for search engine rankings, these web design professionals have the experience and know-how to get the job done right.
From eCommerce stores to corporate websites, these experts can help you tailor your website to your business needs. In no particular order (but we saved the best for last), read on to find out why these five Atlanta web design companies can help boost your business!
1. Ragsdale Design Group
Ragsdale Design Group is an Atlanta design and digital content agency that provides digital content and web design for companies in a few different industries for web design and digital content such as sports, fitness, education, and automotive. They make sure that their brands are recognizable and the content is high quality and effective. They have been in business since 2008.
2. SangFroid Web, LLC
SangFroid Web is an Alpharetta & Atlanta web design company helping businesses generate more leads through their services since 2012. WordPress web design services, SEO, content strategy & Local SEO. They offer WordPress Maintenance, web design, Local SEO, and email marketing.
3. Soda Web Media
Soda Web Agency is your one stop shop for professional WordPress design and development services. Their team of experts specialize in Google Analytics, Shopify, WooCommerce, and WordPress and have industry expertise in business services, e-commerce, and non-profits. They have worked with both fortune 500 companies and mom & pop shops. Their focus is also on pay-per-click campaigns.
4. Inspry
Inspry is an Atlanta web development agency that specializes in technology partner relationships and eCommerce. They have experience with custom applications, WooCommerce / WordPress, Joomla, Magento, and Shopify.
5. Newman Web Solutions – Let Us Help You Grow Your Business!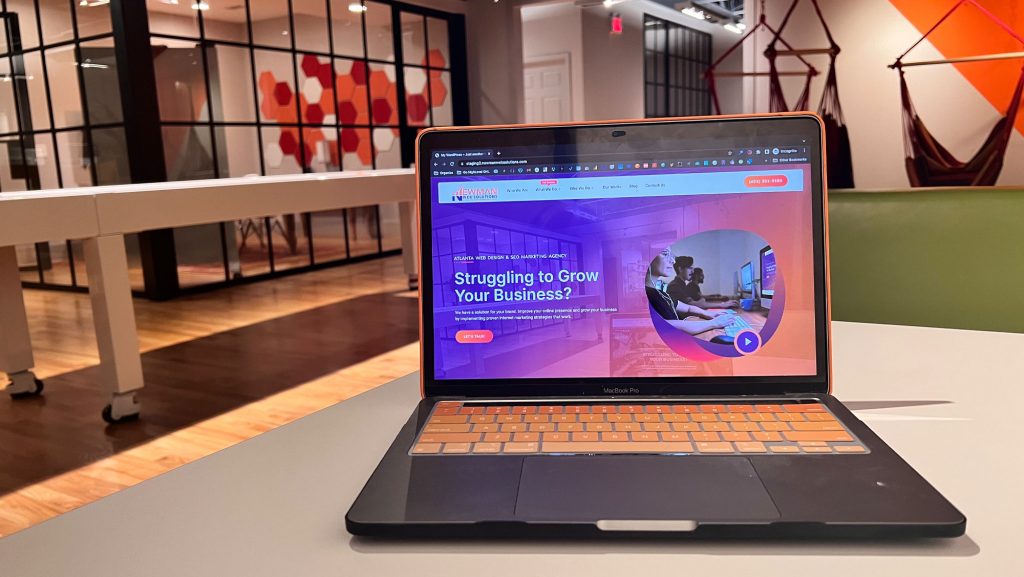 When it comes to achieving success with your business, having the right website design support is essential. That's why, if you're looking for the best Atlanta web design companies, you should look no further than Newman Web Solutions. As one of the top web design firms in the Atlanta area, we have the expertise and experience needed to help you grow your business.
At Newman Web Solutions, we strive to deliver high-quality web designs that are effective, attractive, and search engine friendly. We understand the importance of creating a website that stands out from the competition and communicates the unique attributes of your business. Our experienced web design team will craft a customized website that accurately reflects the identity of your brand, while also providing the functionality and scalability needed to ensure successful online presence.
We work closely with you to create engaging websites that will attract and engage potential customers. We also employ cutting-edge technology and continuously stay abreast of industry trends to ensure that our designs are always up to date and provide our clients with the most innovative solutions. Our services include website development and designing, social media marketing, reputation management, search engine optimization, and more.
Whether you're a big or small company, Newman Web Solutions can help you develop and manage a website that meets your business needs. With our professional and knowledgeable web design team, you'll be able to take your business to the next level. So don't wait, start growing your business today with the help of Newman Web Solutions!