If you've ever designed or managed a website, then you understand the challenge of creating something that looks great and functions as it should. Between selecting a design, programming the code, testing it out, and writing content, website design can be a tedious process—one prone to glitches and unexpected delays.
However, having an effective plan in place can help you streamline your website design process, saving you time and ensuring your site successfully launches without a hitch. In this post, we'll provide a step-by-step guide to streamlining your website design process so your website looks and performs its best.
Why Streamline Your Website Design Process?
When it comes to website design, a streamlined process can make all the difference in achieving your desired outcomes. Having effective systems in place helps to reduce time and cost while ensuring that the end product is polished, effective and efficient. But why should you streamline your website design process? Here are some key benefits of doing so:
Improved Efficiency: Streamlining your website design process helps to ensure that each step is completed with accuracy and efficiency. By automating tasks such as designing and coding, you can save time, reduce errors and improve overall efficiency.
Increased Scalability: Streamlining your website design process will enable you to quickly adjust to changing requirements as your website grows. For example, you can easily add new features or adjust existing ones without having to start from scratch.
Quality Assurance: Streamlining your website design process provides a consistent quality assurance system which helps to reduce the risk of errors and inconsistencies. This leads to a more effective website which is easier to maintain and update over time.
At the end of the day, streamlining your website design process will save you time, money and resources while ensuring that your website is up-to-date and highly functional. The right tools and processes can help you achieve success with your website design project!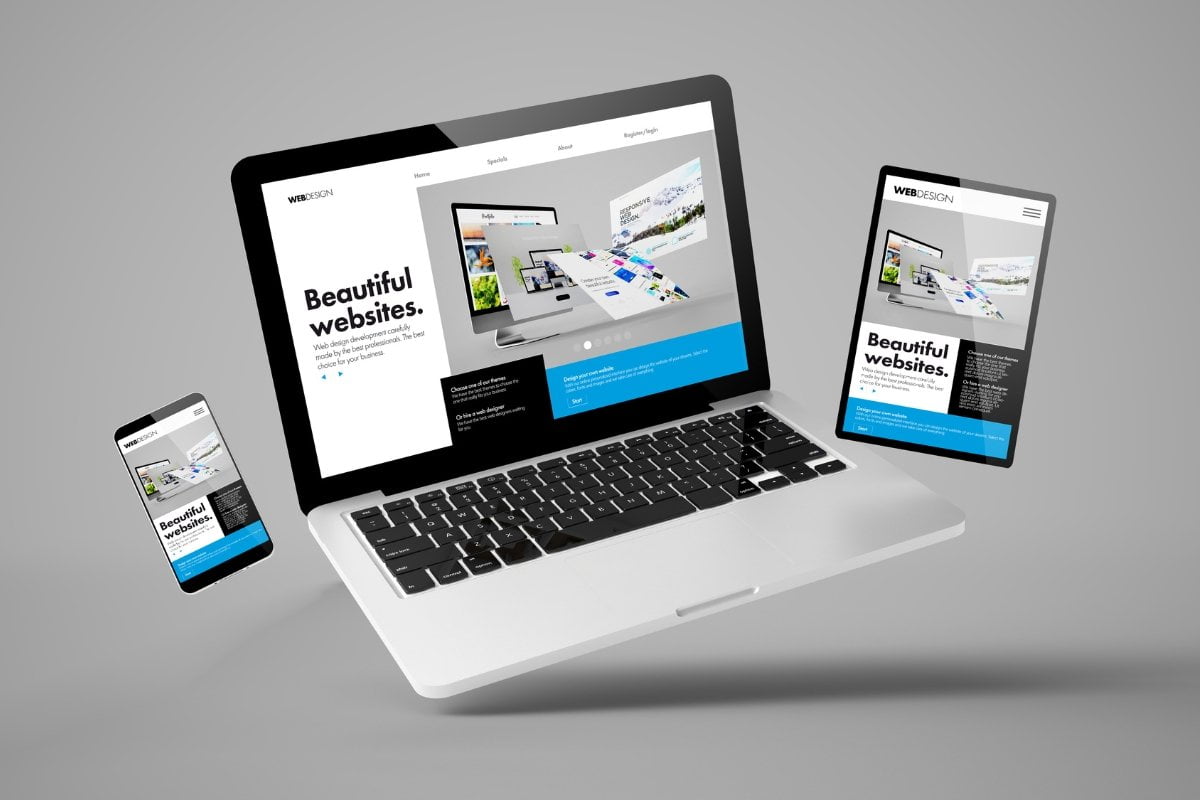 Step 1. Setting Clear Goals and Objectives: Jumpstarting Your Website Design Process
Getting the best website design for your project requires careful preparation and smart goal-setting. Through this step-by-step guide, you'll learn how to successfully streamline your website design process from the start. Step 1? Set yourself up for success by creating clear goals and objectives for your website design project.
When planning your website design, pinpointing exactly what you want, and why you want it, is essential. Doing so will help you create a clear roadmap for your website design process and ensure your team is always focused on the same end goal. Ask yourself important questions such as: What are the primary goals of my website design project? What outcome do I need — a fully functional website, or an updated version? Are there certain features required for success?
Once you've figured out these key questions, drafting a mission statement will help you keep your project organized and on track. An effective mission statement not only serves as an eye-catching slogan but also provides a strong vision for the brand. Once you've created one, make sure to periodically review it throughout the website design process to ensure you're still on target.
After you've got a mission statement and identified your website design goals and objectives, you've taken the first step in successfully streamlining your website design project. Stay tuned for the next step.
Step 2. Integrating Research Into Your Website Design Process: Taking the Next Step
The most important step in streamlining your website design process is conducting thorough research. By taking the time to understand the project at hand, you can develop a comprehensive plan that effectively incorporates design principles and best practices. A comprehensive research phase will help identify areas of improvement, assess existing user behavior, and ultimately lead to a more successful website design.
At this stage, it's important to consider the project goals and analyze existing marketing efforts. This analysis should include assessments of factors like the target audience, current design trends, and the overall message that is being conveyed. Additionally, researching competition in the same market or industry can provide insight into what's currently working and identify potential opportunities for differentiation. Collecting as much background information as possible should be a priority.
Using the data collected through research, evaluate the design needs of the website and determine which elements are essential. This includes considering components like color schemes, fonts, imagery, and interactive features. It's also important to look at other digital platforms, such as mobile and tablet devices, to ensure consistency across different user experiences. Lastly, determine whether the project requires additional technical features, such as e-commerce capabilities or third-party integrations.
Including research as a step in the website design process helps ensure the design is tailored to meet project requirements and goals. By taking the time to thoroughly investigate the project and existing conditions, you can develop an informed plan that successfully translates into an effective website design.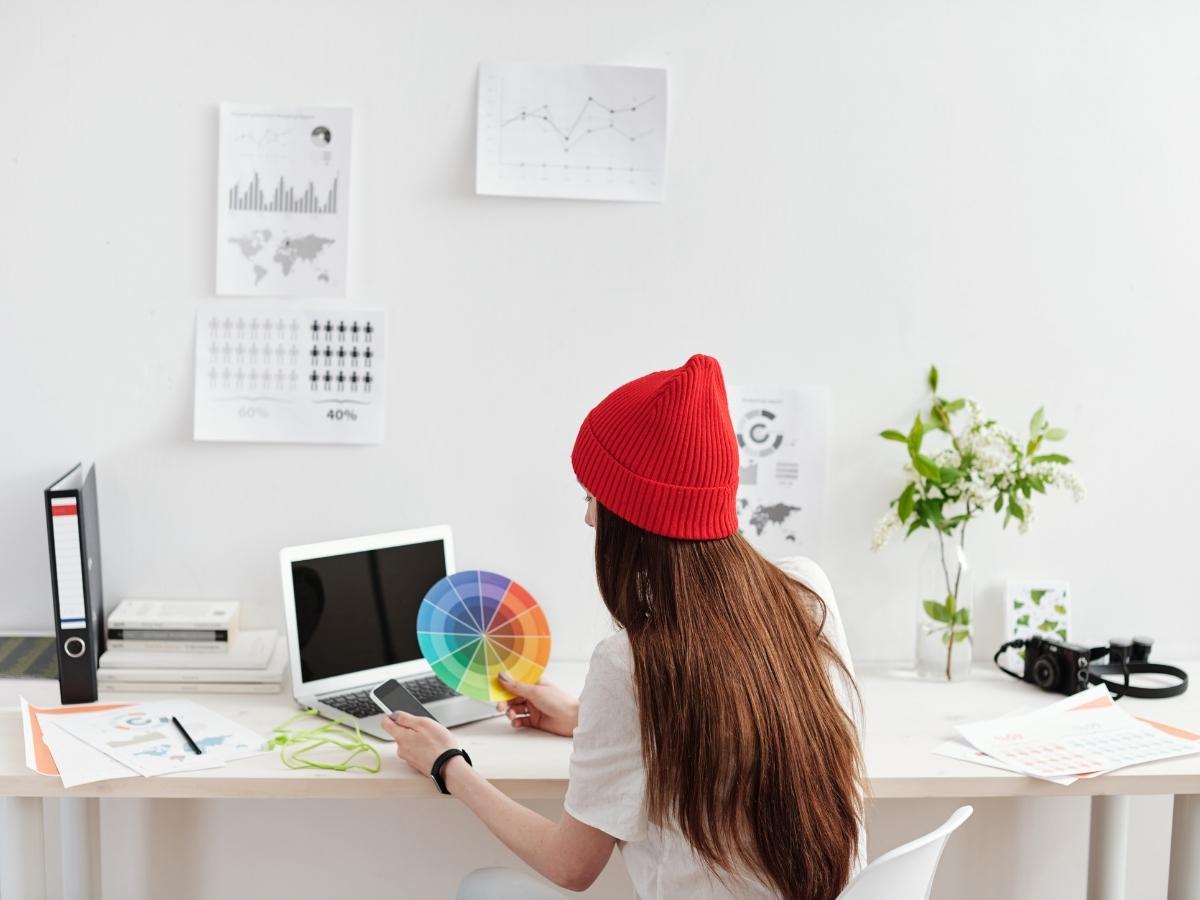 Step 3. Crafting the Perfect Wireframe: How to Streamline Your Website Design Process
A key part of the website design process is creating a wireframe – a detailed visual guide that maps out the structure and layout of a website. But how do you put together an effective wireframe? In this section, we'll go over the step-by-step process of crafting a wireframe that properly outlines your website design.
First and foremost, start by defining your objectives. Your objectives should outline exactly what you're trying to accomplish with the website design. Are you trying to generate leads, promote a product, or increase customer engagement? Once you've established your objectives, you'll be able to determine which elements should be included in your wireframe.
Next, it's time to develop the skeleton of your website. Map out the navigation structure, decide how many pages your website should have, and determine where the content should go and how it should be organized. Keep in mind the end goal throughout the process so that you can ensure the final product aligns with your mission statement and objectives.
Finally, it's time for the finishing touches. Once you've got the basics down, you can start adding in visuals such as images, logos, and color schemes that will lend to the aesthetics of the website. Make sure to also monitor the user experience while you're doing this; ask yourself if the design makes sense and if it's easy to navigate. You should also consider testing it on mobile devices.
By using the instructions provided, you can make the procedure of website designing organized and create a comprehensive wireframe that satisfies your goals and improves the customer experience.
Step 4. Crafting a Professional Prototype to Guide Your Website Design Process
Having a professional prototype is essential when it comes to streamlining the website design process. Not only does it help keep everything organized, but it also makes sure that the project is on track and that no element is left behind. With the right prototype in place, the website design process can be smooth, efficient, and successful. Here's what to keep in mind during this stage.
Firstly, make sure your prototype is clear, concise and easy to understand. This means it should lay out all the necessary components of the website in an organized manner and include detailed design notes or descriptions of the elements that need to be included, as well as any changes or revisions that need to be made. Additionally, create a couple of versions of the prototype for review and feedback, so you can ensure that the website design process is moving in the right direction.
Designing a prototype for the website design process requires skill and attention to detail. Take your time with the process and ensure that it contains everything you need, from the primary design elements to the secondary ones. As you review the prototype, always consider the user experience and how they will interact with the website. Your goal is to create a professional and user-friendly website, so make sure the prototype reflects that.
By taking the time to create a professional prototype, you'll be able to streamline and guide the website design process. From there, you can then move forward with confidence, knowing that the project will be an enjoyable and rewarding experience.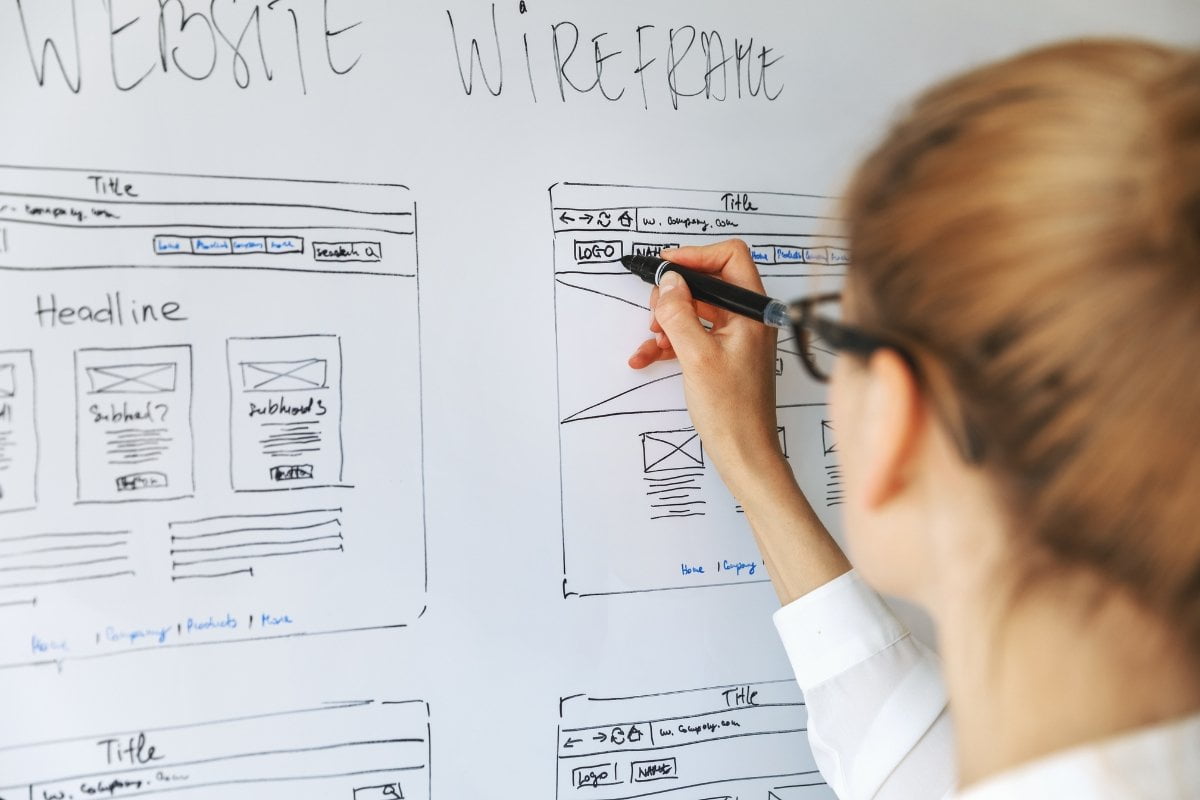 Step 5: Taking It Out for a Spin: Developing and Testing Your Website Design Process
Good web design is only part of the equation when it comes to success on the internet. The other part? Ensuring that your website is functional and easy to use. That's why the final step in the website design process is developing and testing your website. This step ensures that the website you've designed looks great and functions as expected, so your users have a positive experience. So, how do you go about doing this? Let's take a look.
First, you'll want to begin developing your website. Depending on the platform you're working with, this might mean coding from the ground up or utilizing WordPress with an easy-to-use theme builder. No matter which route you take, make sure to double-check that all of your pages are connected and linked appropriately with no dead ends.
Once you have your website built, head into the testing phase. This is where you'll make sure that everything runs as smoothly as possible. Try out every feature and click every button to see that it functions properly on any browser or device. If something isn't working correctly, you'll want to make adjustments and test again until you get the desired results.
Remember, this step in the website design process is key to creating a successful website. Give yourself plenty of time to develop and test, and don't be afraid to ask for help if needed. With a little bit of effort, you can be sure that your website not only looks great but also works flawlessly!
Step 6: Unleash the Full Potential of Your Website With Performance Optimizations
When it comes to WordPress design and development, there is no room for error. Everything needs to be perfect, from the look and feel of the pages down to the performance metrics. This is why Step 6 of your website design process should focus on performance optimization. By ensuring that your website is running at peak efficiency, you will be able to take advantage of the full potential of your website and make sure that your users have the best possible experience.
Performance optimization involves a number of different tasks, such as testing your site for compatibility across different browsers and devices, reducing page loading times, and optimizing your code for maximum efficiency. Each of these tasks can have a significant impact on the overall performance of your website and can help to ensure that your users have a smooth and enjoyable experience. With the right tools and techniques, performance optimization can be an easy and straightforward process that will leave you with a website that is ready to impress.
So don't miss out on this important step of your website design process. By optimizing your website for performance, you can unleash the full potential of your website and make sure that users have the best possible experience.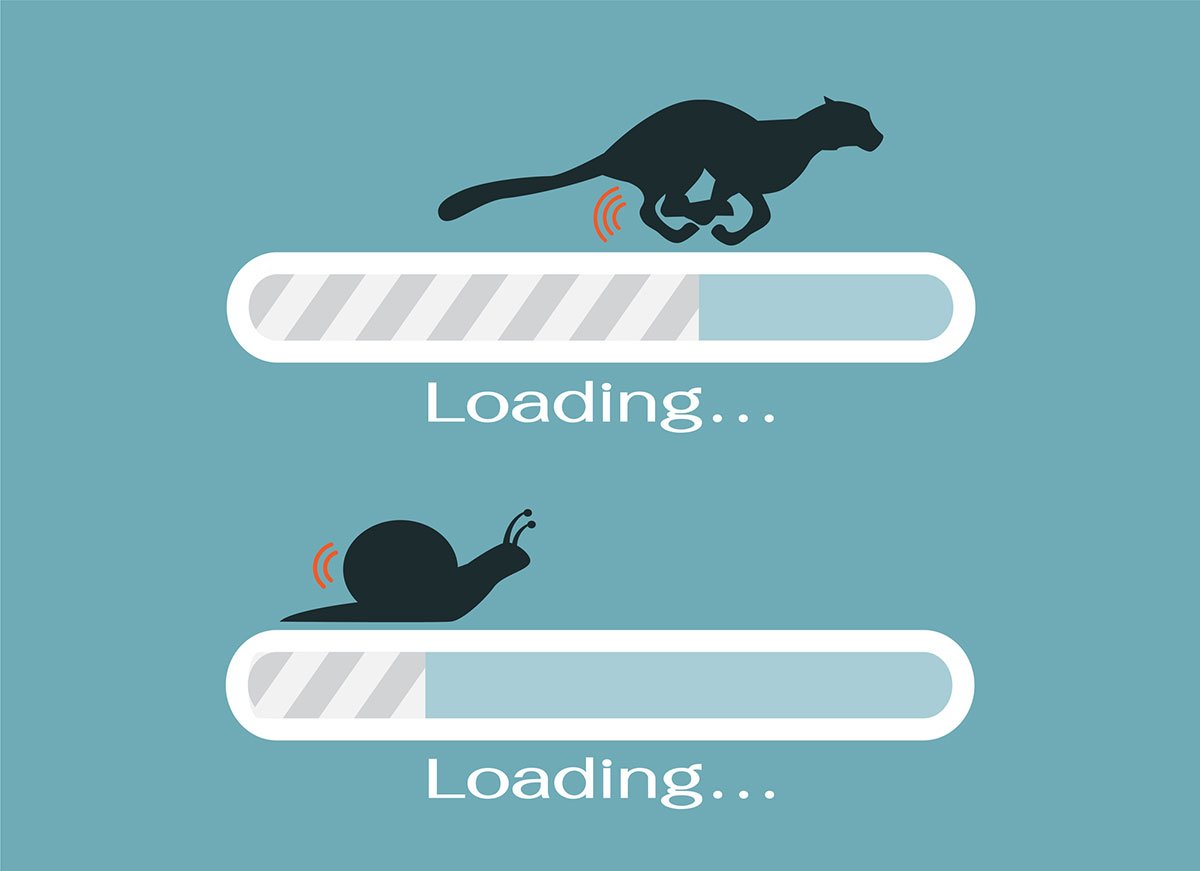 Step 7: Unleash Your Website for the World to See
After all your hard work, it's time to make your new website design public! Publishing your website doesn't have to be daunting—you can make it a smooth process with just a few steps. In this final stage of the website design process, you will be able to see the fruits of your labor and show them off to the world.
Before publishing your website, take some time to double-check all your settings and configurations. You'll want to make sure your website is connected to the right domain name, your content looks good on all devices and browsers, and perhaps most importantly, that all your links are working correctly so that visitors can easily navigate around your website!
Once you have checked everything and confirmed that your website is ready for launch, it's time to press the publish button and unleash your website out into the world! Once your website has been deployed, it will become available to the world wide web and can be accessed by anyone with an Internet connection.
It's a special moment to witness the unveiling of a website you built from the ground up, and now you can proudly share it with the world. Congratulations on completing the website design process!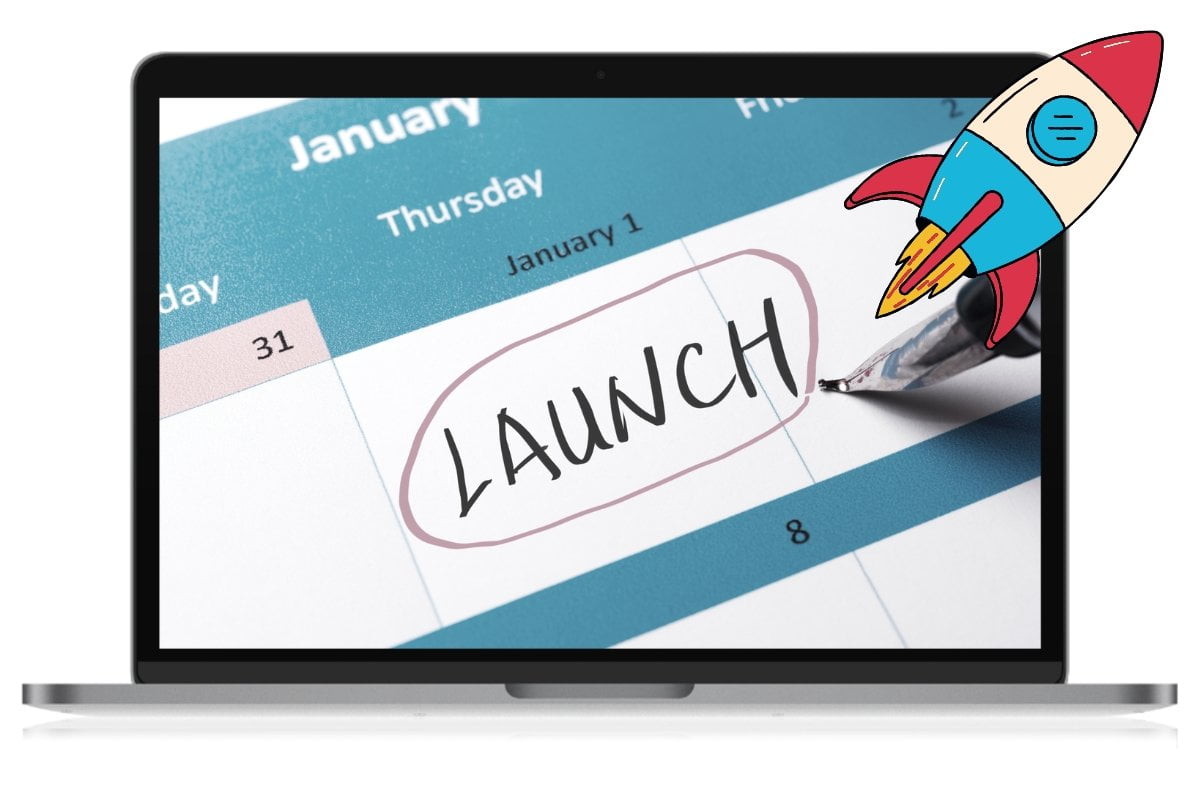 Step 8: Monitor and Update Your Website Design Process
No website design process is complete without the final step of monitoring and updating the site. A website is a living, breathing entity that needs to be maintained. Even after the initial design process is completed, there will be small tweaks and updates here and there to ensure that the website remains user-friendly, up-to-date, and running smoothly. By monitoring and updating your website regularly, you can ensure that your visitors always have the best possible experience.
Monitoring your website includes tracking both technical aspects as well as content updates. You'll want to check for broken links, monitor slow loading times, review SEO rankings, and keep an eye on competitors. Additionally, you'll need to add new content on a regular basis to keep your audience engaged. Updating your website can range from minor changes, such as changing copy, to bigger changes, such as adding additional functionality and features.
The final step in the website design process is an important one. The time you spend monitoring and updating your website will pay off in the long run. Keep track of what works and doesn't work, and make adjustments accordingly. That way, you can be sure that your website remains optimized and successful.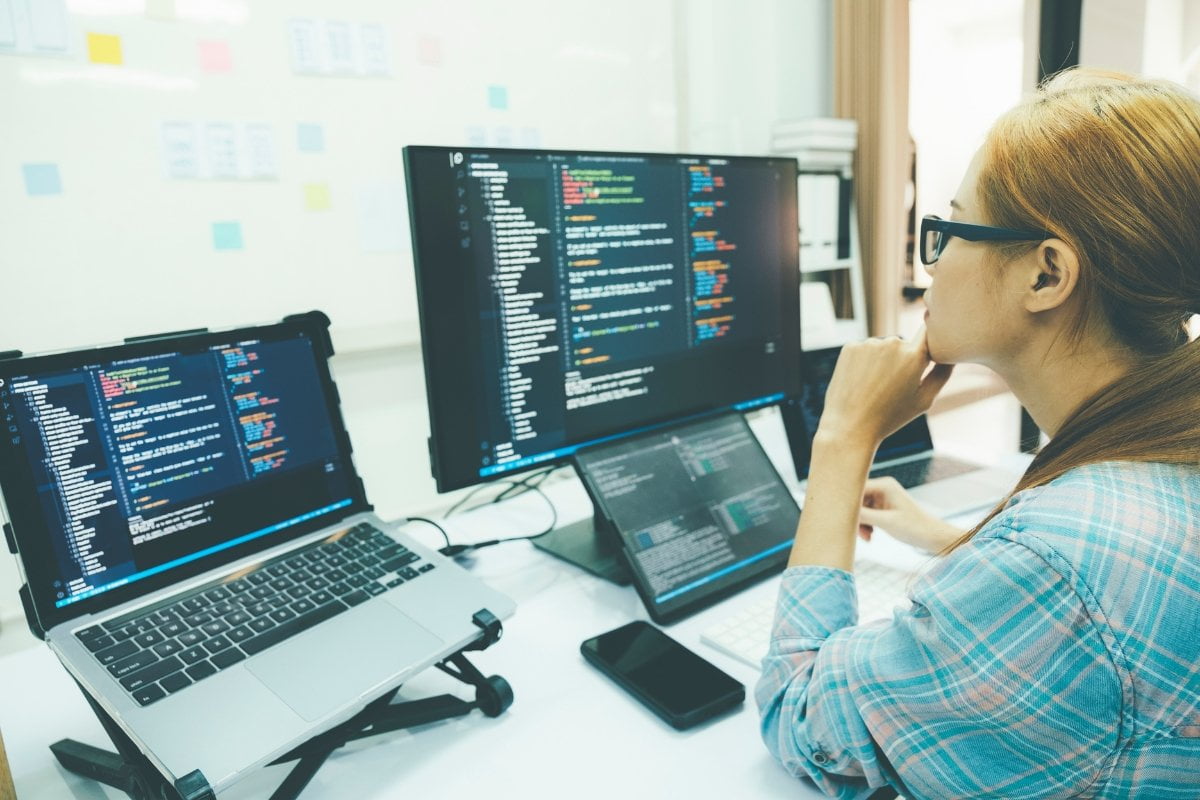 Transform Your Website Into Something Professional
Are you looking for a professional-looking website that can attract customers? Whether you're starting a new business or just giving your existing website an update, Newman Web Solutions can help. Our experienced Atlanta web design team can ensure that your website design process is streamlined, so you can have a visually appealing and user-friendly site.
Our web designers will take you through the entire process of designing and launching your website, from creating a custom design to ensuring that content is up to date. We understand that every business has different needs, so we will work closely with you to create a website that meets your specific goals. We'll provide guidance and advice on the best way to structure your website and which content should be featured. Plus, our experts are always available to answer any of your questions.
We'll also take a look at the latest website trends and suggest ways to incorporate them into your design. This will help your website look modern, professional, and up-to-date. Plus, we'll optimize your website and make sure it looks great on all devices, from mobiles to laptops.
At Newman Web Solutions Agency, we use proven strategies and techniques to make sure your website design process is as efficient as possible. We hold ourselves to the highest standards and take pride in providing our clients with beautiful, user-friendly websites. If you're ready to make your website look like a million bucks or need professional logo design services, don't hesitate to contact us today for a free strategy session or call 404-301-9189.