When it comes to the different types of digital communication, emails seem to be the oldest form. Although there are other means of communication like instant messaging and social media, email marketing is still one of the top marketing strategies used by many.
But what is email marketing in the first place?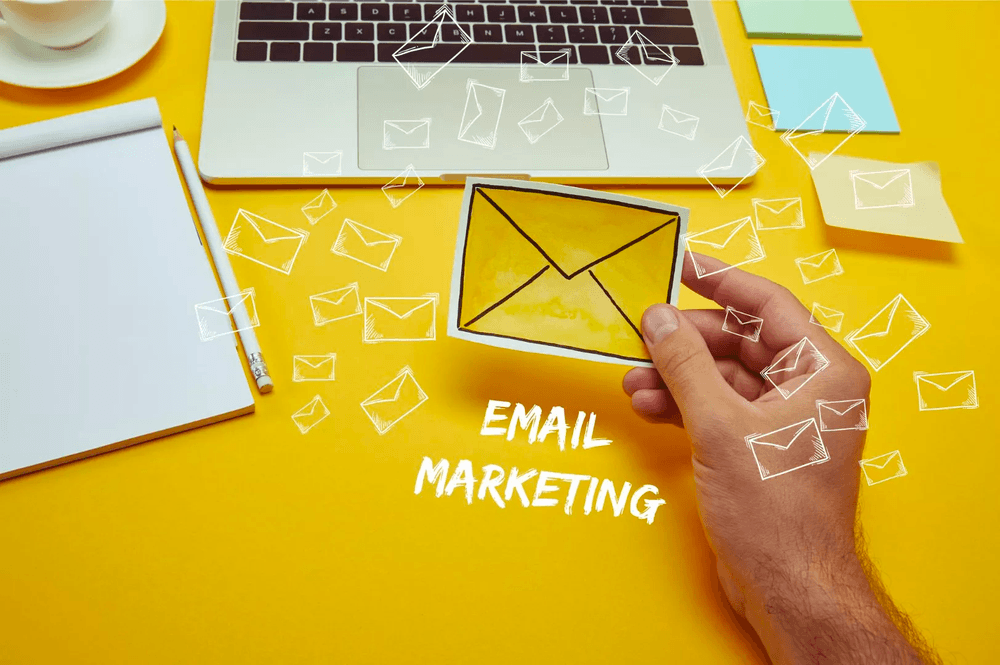 What Is Email Marketing and How Does It Work?
You might be wondering why you should use an old form of technology to help a new business gain revenue. This is because more people rely on emails, so there is no point using another platform if some people are not on it.
Email marketing is typically a way of advertising to generate leads or sales. It works by sending messages that promote a service or products to recipients in mass quantities. It is often automated, and for it to be effective, there are important elements that a marketing campaign should possess.
An Email List
An email list of active users is the primary element for an email campaign to be successful. It is basically a list of email contacts stored in a database. These contacts have primarily shown interest in your brand. This can be done through a lead magnet. You offer something to your target market, and in return, they provide you with their email addresses.
A Service Provider
Also known as an ESP, an email service provider is a software that helps you design your campaign, manage and grow your email list, and automate your email marketing campaign. You can choose from many email service providers, such as Mailchimp, Active Campaign, and Constant Contact. Our email marketing campaigns are powered by the HighLevel platform which is a powerful CRM integrates with Mailgun and Send in Blue.
Top Email Marketing Strategies
Build an Email List
The success of your email marketing depends on how strategic you are with your campaign. So to start with the right strategy is to have the right list-building plan. This will help you build a quality email list by attracting your target market.
Constantly Clean Your Email List
Another email marketing strategy that will keep your reputation is keeping your email list clean. This means you have to clean any inactive email address and subscriber out of your list.
Engage with Your Subscribers ( One of the Most Important Email Marketing Strategies)
It's important not to go cold with your subscribers, or else they will also do the same. This can be done by regularly sending them emails to keep them engaged. Of course, nobody wants a low conversion rate because of being forgotten.
Choose One Objective and Focus on It
What is the goal of your email marketing campaign? Is it to drive sales? To encourage customer loyalty? Or to generate leads and boost awareness of your brand? Whatever it is, make sure to choose only one, focus on it, and design your campaign based on that objective. Otherwise, your subscribers will only be confused, causing you to decrease your conversion rate.
Track Your Campaign's Performance
Email marketing is not just about sending constant emails to your subscribers. You also have to keep track of how well your campaign goes. To do so, you must use a KPI or a key performance indicator. Regardless of your objective, KPI measures its performance.
Important Tools for Email Marketing to Be a Success
ESP or Email Service Provider
Upgrade your tools for email marketing to have a successful campaign. And one way is by utilizing an ESP. The ability to automate product recommendations is just one of the things that an ESP can do that is beneficial to e-commerce businesses.
Tools for Email Deliverability (What Is This Email Marketing Tool For?)
Test your ESP if it can successfully place your emails in your subscribers' inboxes. Some tools allow you to see where your email goes, whether in the inbox or spam folder, or the primary or social tab.
Tools for Tracking and Testing
It is important to track and test your campaign to check your emails both on mobile devices and in web form. Be sure to read our article on link shortening, social media marketing's secret weapon.
Tools to Personalize Your Emails
Putting some personal touch on your emails is not only limited to using the real names of your recipients. You can also add personalized images such as profile pictures from social media platforms.
It is important to take note that there are tools for email marketing that are available for free, while some require payments. If you need help with any of these tools, get in touch with Newman Web Solutions for a free strategy session.
Want to Drive More SEO Traffic to Your Website?
Have you been ignoring email marketing? Or do you just want to revamp your marketing strategies? Either of the two, Newman Web Solutions Agency can do it for you.
Our Atlanta digital marketing company doesn't simply offer a one-size-fits-all kind of marketing strategy. We take the time to learn what is important to you and your business, and we strategize based on your specific needs.
If you find email marketing a bit complicated, we can simplify it for you. Book your free call today and let us help you connect, engage, and eventually grow your business.